Textile Decoration on a Shopping Bag and a Shoe Bag
Textile Decoration on a Shopping Bag and a Shoe Bag
Both of these bags – for shoes or for sports kit – are painted with Textile Solid fabric paint. When dry, use textile markers for making free-hand details and decorate words or letters from a template. How to do it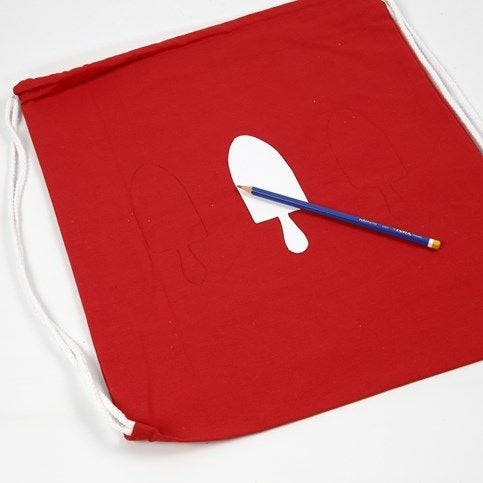 1.
Decoration on shoe bag: Put a piece of plastic inside the bag, protecting the back in order to avoid smudging. Draw a free-hand design with a pencil or use the template which is available as a separate PDF-file for this idea.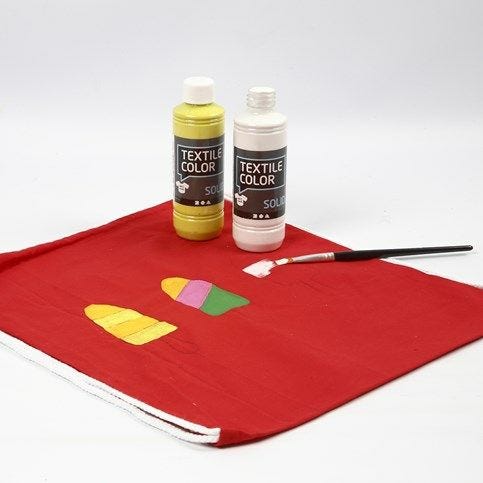 2.
Fill in the design - according to your own taste – using the opaque Textile Solid fabric paint.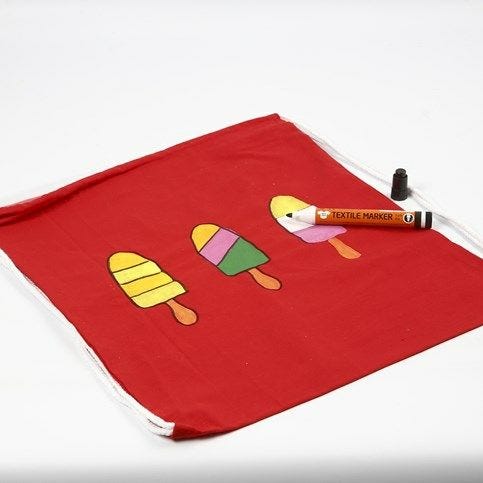 3.
When dry, draw outlines and details with a black textile marker.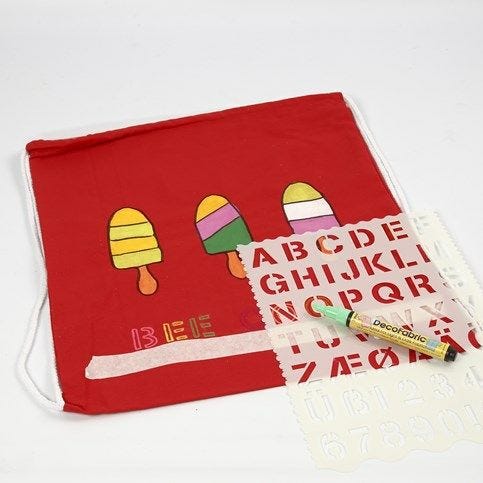 4.
You may attach masking tape onto the bag to use as a ruler for the letters in the template. Draw words using the template. Here we have used neon-coloured textile markers (they are also opaque on dark textiles).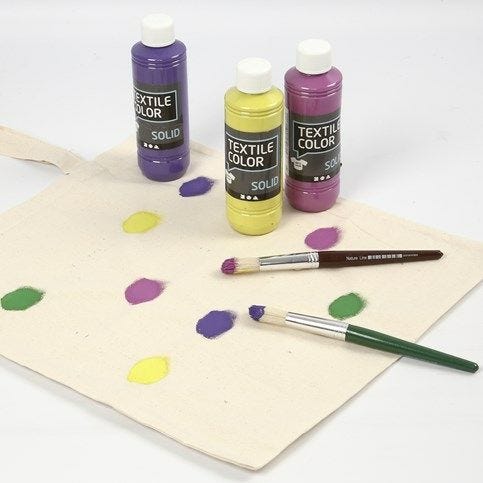 5.
Decoration on the shopping bag: Make blobs with a thick, round brush and Textile Solid fabric paint. Leave to dry.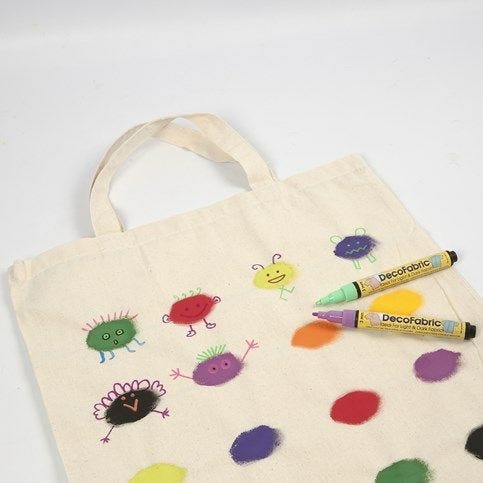 6.
Personalise each blob with arms, legs, eyes, mouth, ears, hair etc. using black and neon-coloured textile markers.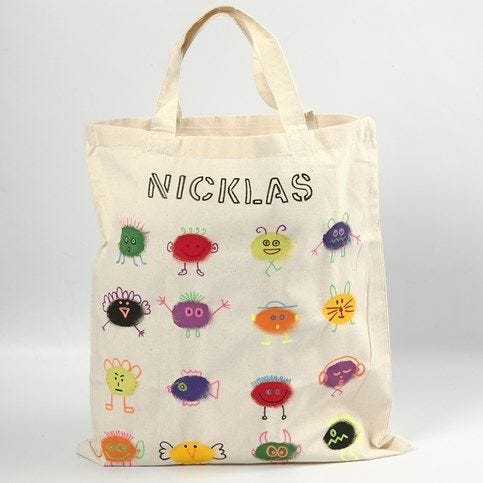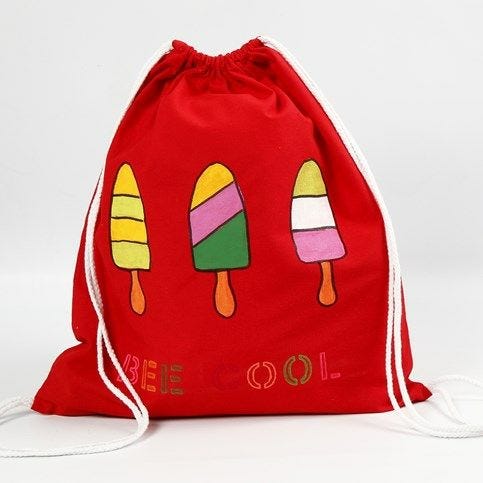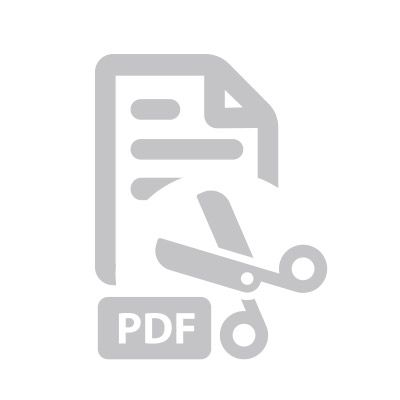 Attached file:
Download
Copyright © 2013-present Magento, Inc. All rights reserved.