Technique School: A crackled Icon on Wood
Technique School: A crackled Icon on Wood
A religious icon made on a piece of wood (a wooden icon). The design is drawn with a black marker and then coloured in with Art Proff paint and Art Metal paint. The crackle effect is achieved by applying Facetten-Lack and Inka-Gold Metal Gloss Wax. How to do it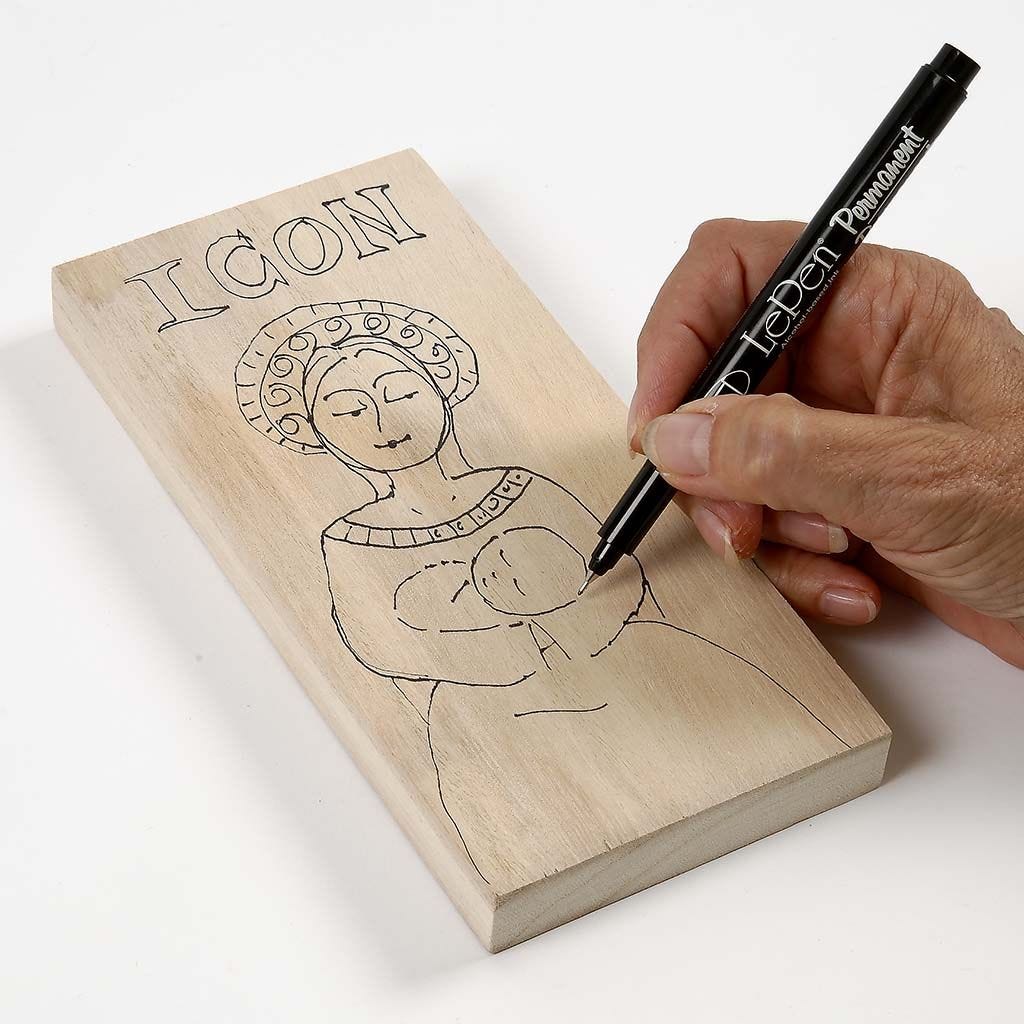 1.
Draw a design on the wooden icon plate with a pencil. Draw an outline with a black permanent marker.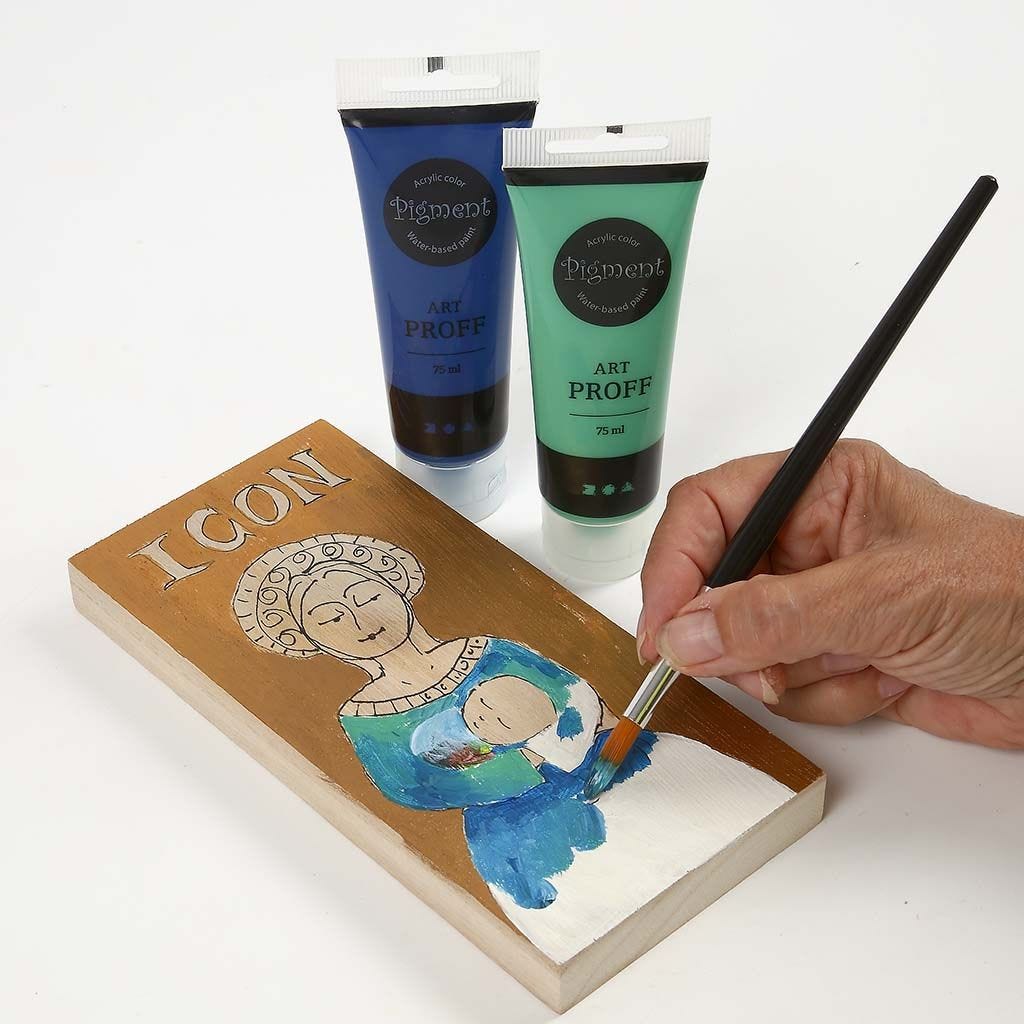 2.
Paint with Art Proff and Art Metal paint. Don't paint the text and the faces. These should be kept as bare wood. Prime the dress with white paint first. Apply Inka-Gold Metal Gloss Wax on the halo, the collar of the dress and the pattern on the dress using a brush. Leave to dry.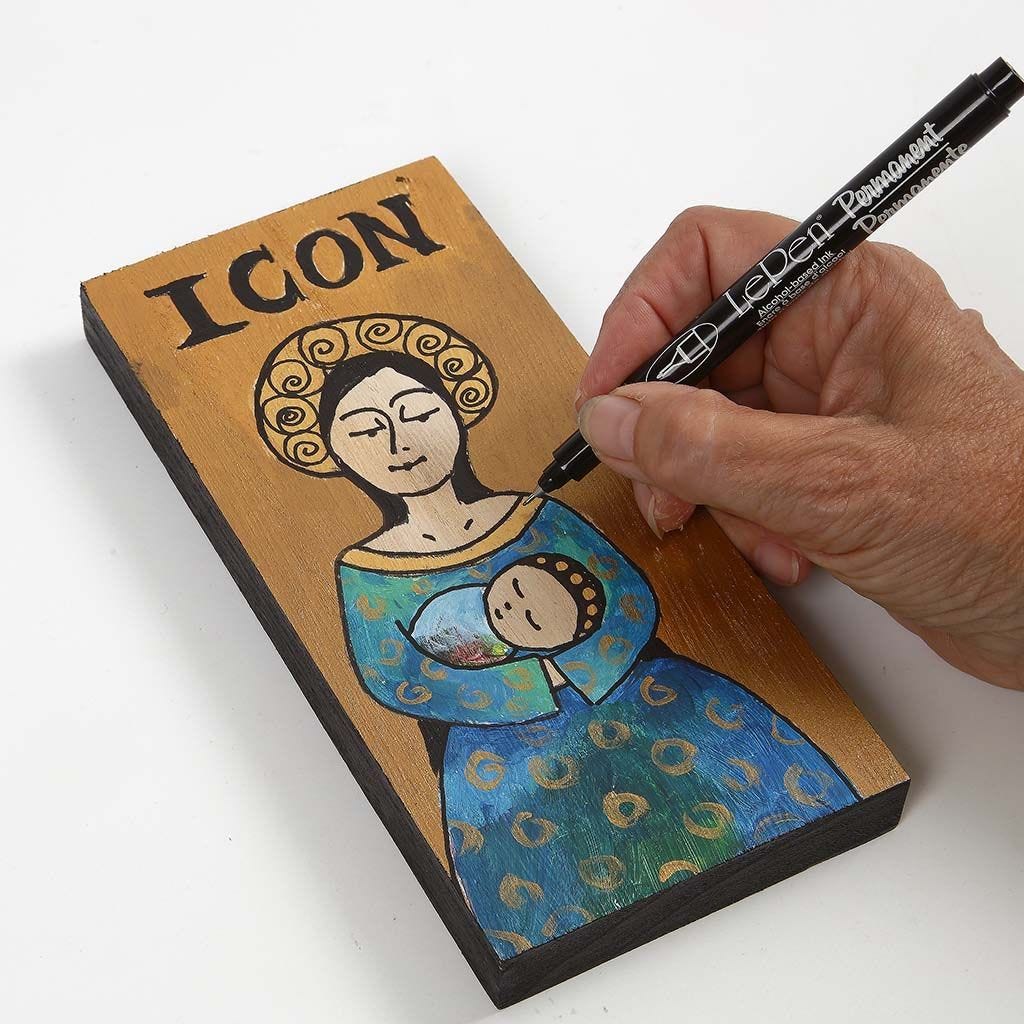 3.
Outline the design again with the marker.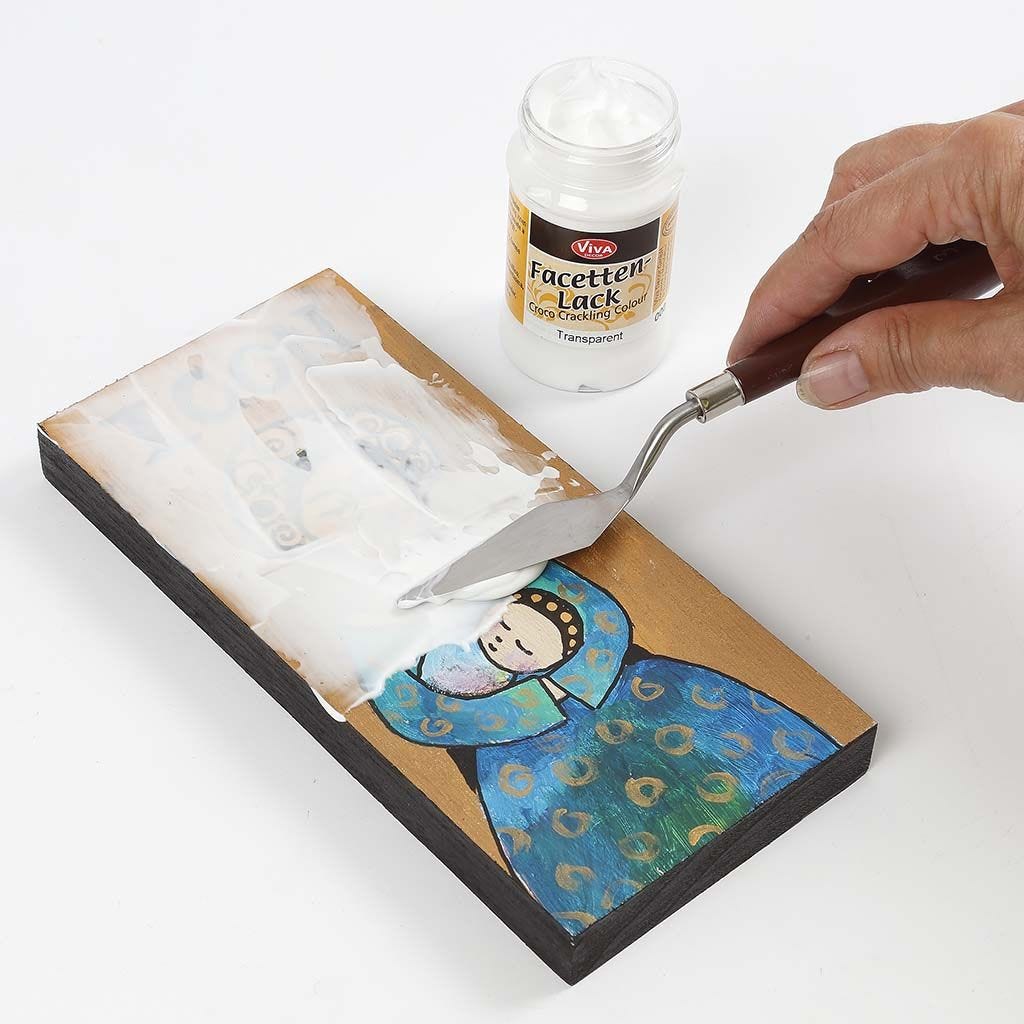 4.
Apply transparent Facetten-Lack to the icon using a spatula. Allow to dry for 12 hours.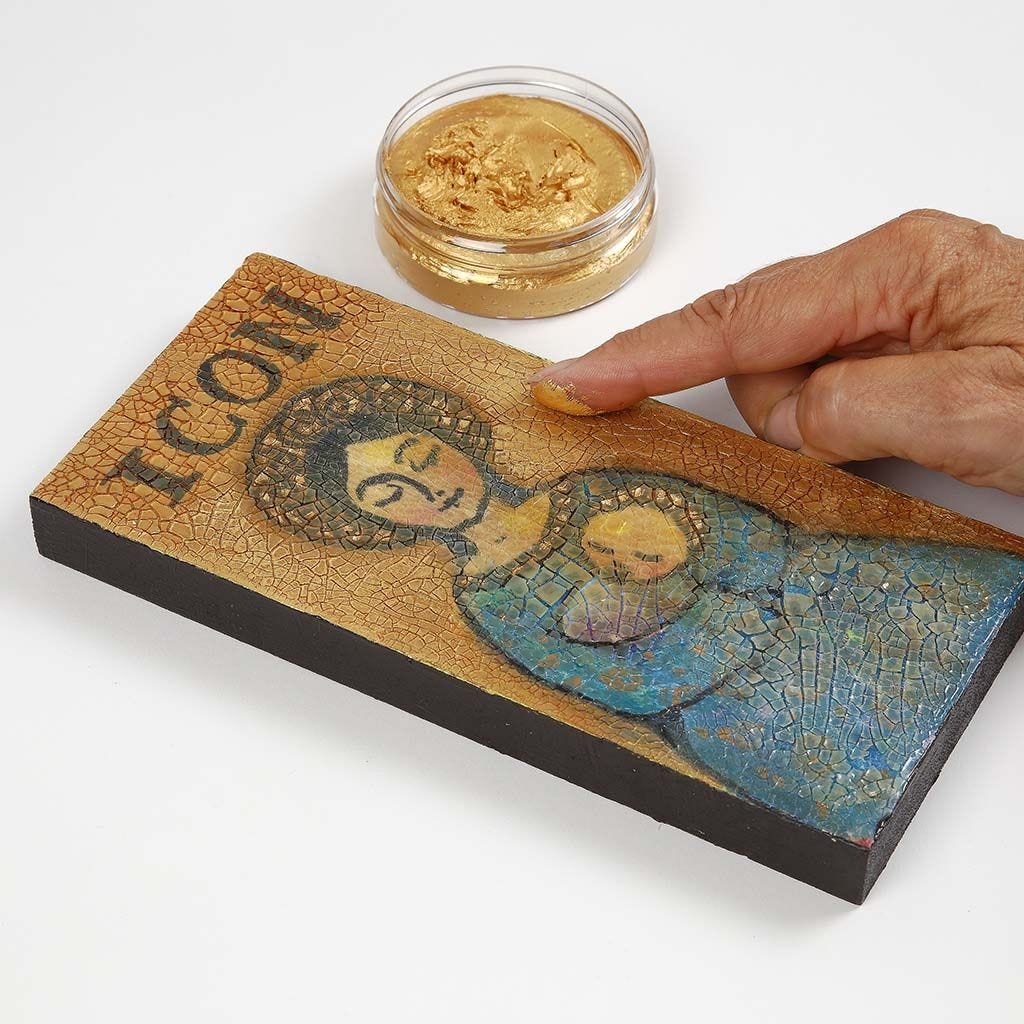 5.
Rub Inka-Gold Metal Gloss Wax into the crackling cracks (we have used gold and copper in this example). NB: Avoid the areas by the faces and the finer details. Leave to dry.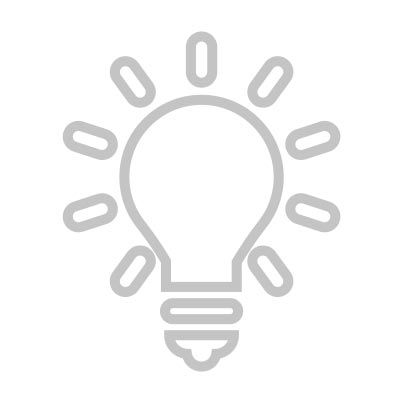 A TIP!
You may apply Inka-Gold Metal Gloss Wax onto the areas where Art Metal paint has been applied before the crackling phase. This will result in an extra antique look.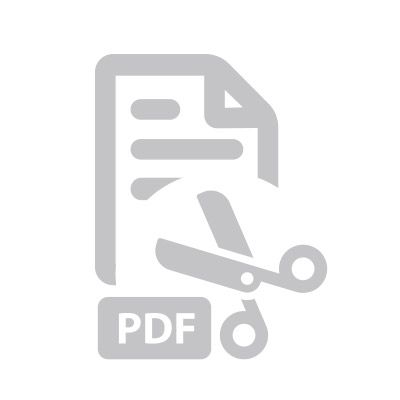 Attached file:
Download
Copyright © 2013-present Magento, Inc. All rights reserved.