Star and Christmas Tree-shaped Frames with Polystyrene Balls
The Christmas tree and the star papier-mâché frames are covered with Vivi Gade decoupage paper. The polystyrene balls are decoupaged or painted with Plus Color craft paint and Art Metal paint. A glue gun is used for gluing the balls inside the frames.
How to do it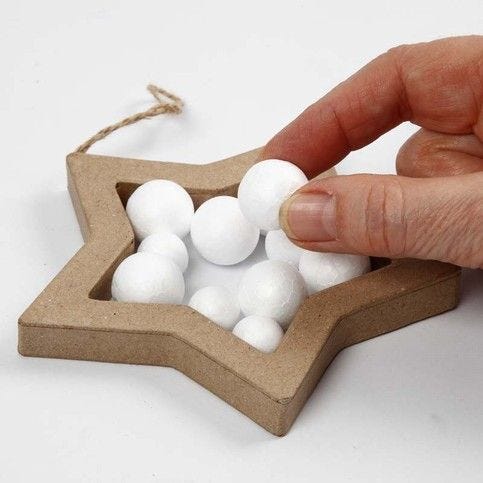 1.
Fill the frames with polystyrene balls in two different sizes, so it becomes clear how many polystyrene balls to decorate.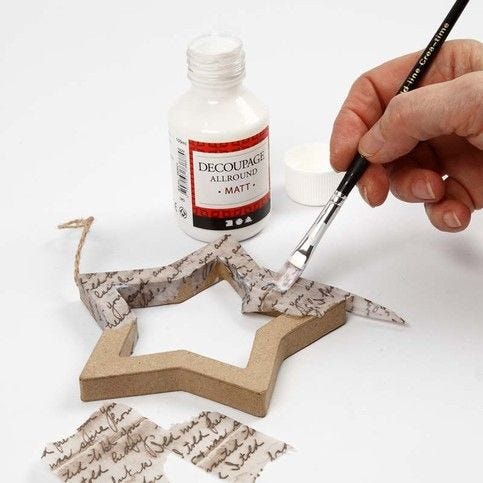 2.
Tear the Vivi Gade decoupage paper into small pieces and glue them onto the frame.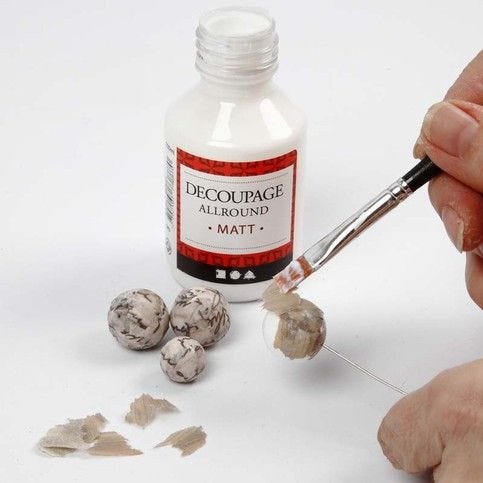 3.
Glue very small pieces of torn decoupage paper (smaller than the pieces torn for the frames) onto some of the balls.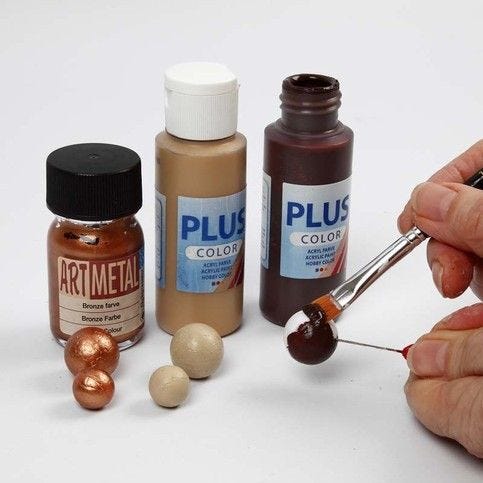 4.
Paint the remaining balls with Plus Color craft Paint and Art Metal, copper paint. Allow to dry.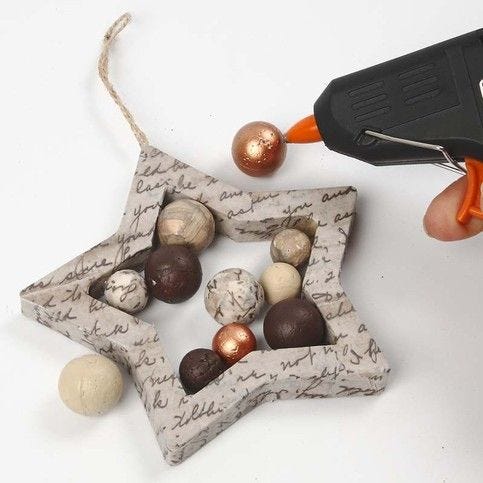 5.
Place the balls inside the frame and glue them inside the frame one by one using a blob of glue from the the glue gun.
I'm shopping as
b2c incl. tax
b2b excl. tax
b2g excl. tax
Go back
I'm shopping as
Continue as guest
Copyright © 2013-present Magento, Inc. All rights reserved.