Silk Painting fixed with an Iron
Silk Painting fixed with an Iron
A flower design is drawn onto this silk scarf using transparent Gutta. Then it is painted with silk paint which must be steam fixed. Fix with an iron. How to do it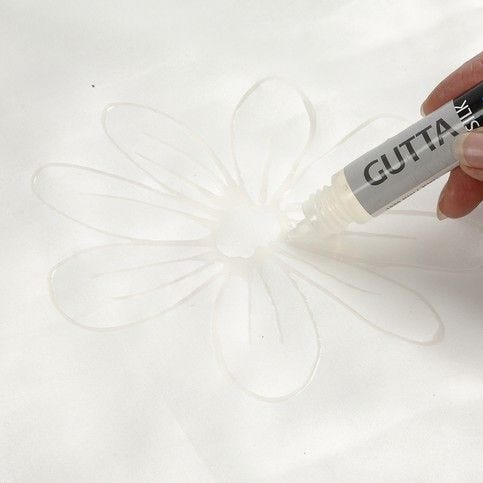 1.
Place the silk scarf on a piece of polyester wadding. Draw flowers on the scarf with transparent Gutta directly from the bottle. Take care not to let the Gutta getting stuck onto the polyester wadding during the drying process.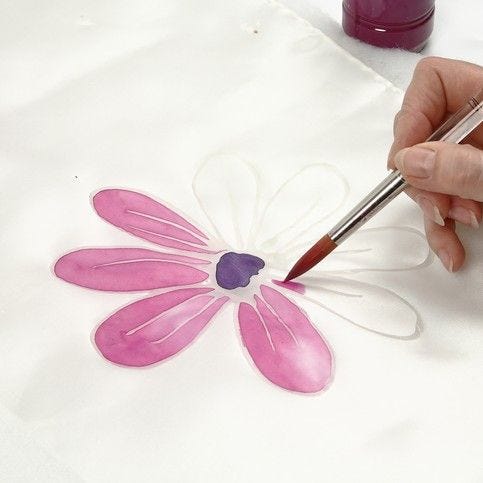 2.
Fill in the flowers with paint; i.e. silk paint which must be steam fixed. Do not paint on the lines of transparent Gutta.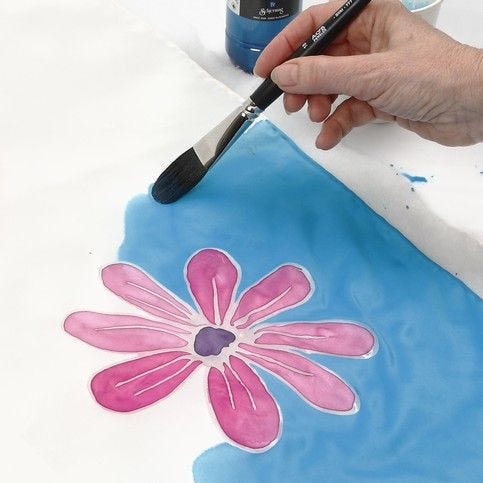 3.
Paint the rest of the scarf with a larger brush. Vary the painting technique, making sure that no overlapping edges dry before finishing completely. Make sure to brush thoroughly at the overlapping edges.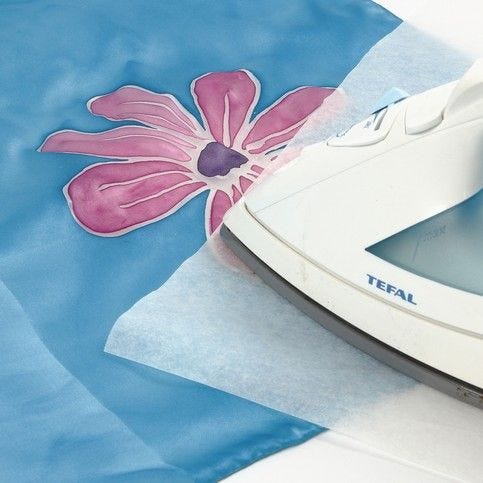 4.
Let the scarf dry overnight and fix with an iron, placing a piece of baking paper between the iron and the scarf.
5.
Rinse the Gutta in lukewarm water.
Copyright © 2013-present Magento, Inc. All rights reserved.