Silk Clay Christmas Hanging Decorations with Rhinestones
A Christmas tree and a heart, modelled from Silk Clay and decorated with rhinestones which are pushed into the soft clay. A piece of doubled-over floral wire, decorated with faceted beads, is pushed into the top of each decoration for hanging.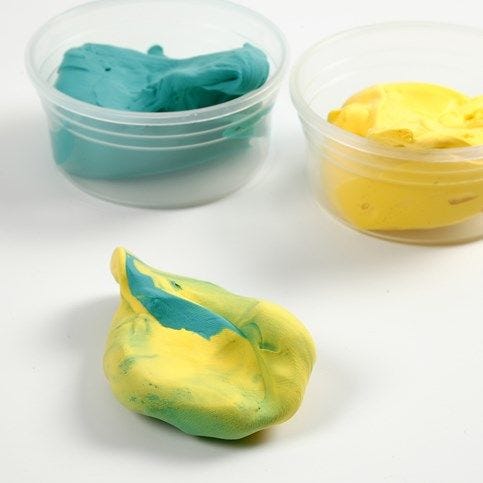 1.
Model a Christmas tree from Silk Clay using your imagination. NB: Silk Clay may be mixed to make different colors.