Silk Clay and Pearl Clay Planets
Silk Clay and Pearl Clay Planets
Polystyrene balls in different sizes are covered with mixed Silk Clay colours. Blue Pearl Clay is added as an extra effect.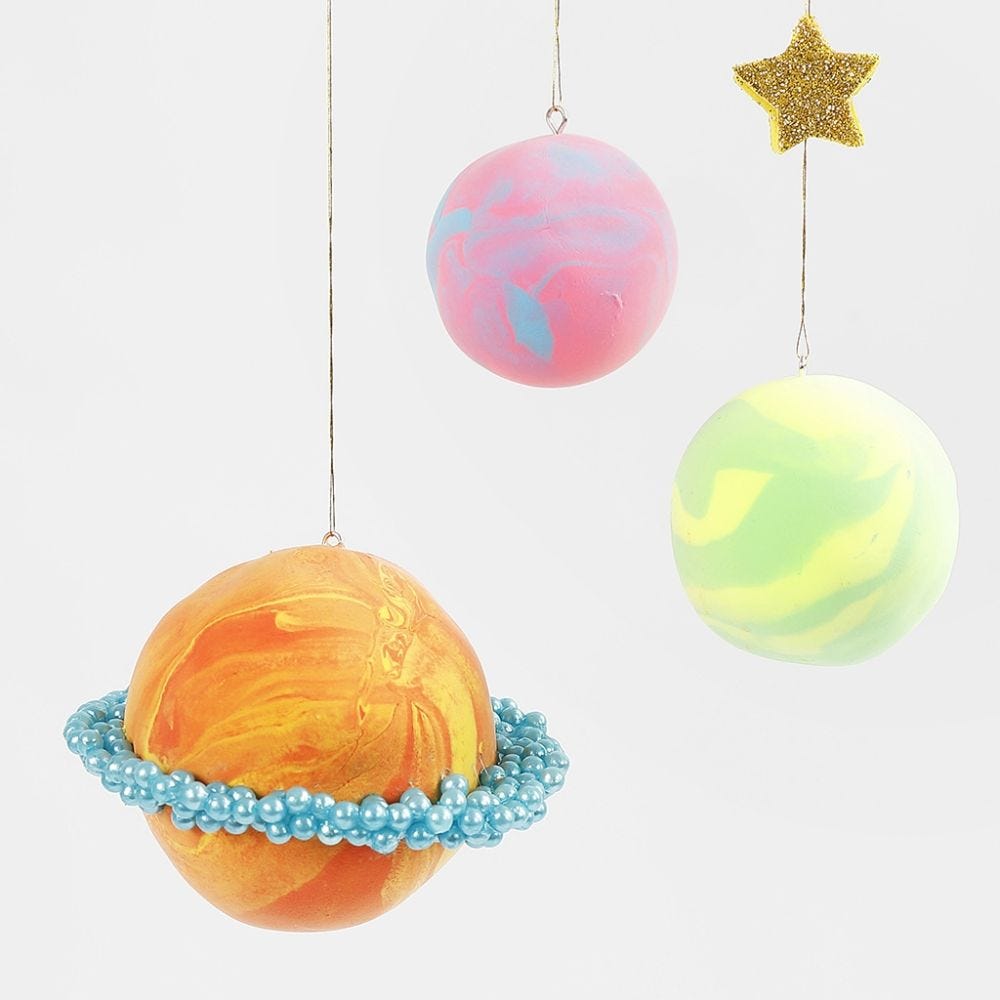 How to do it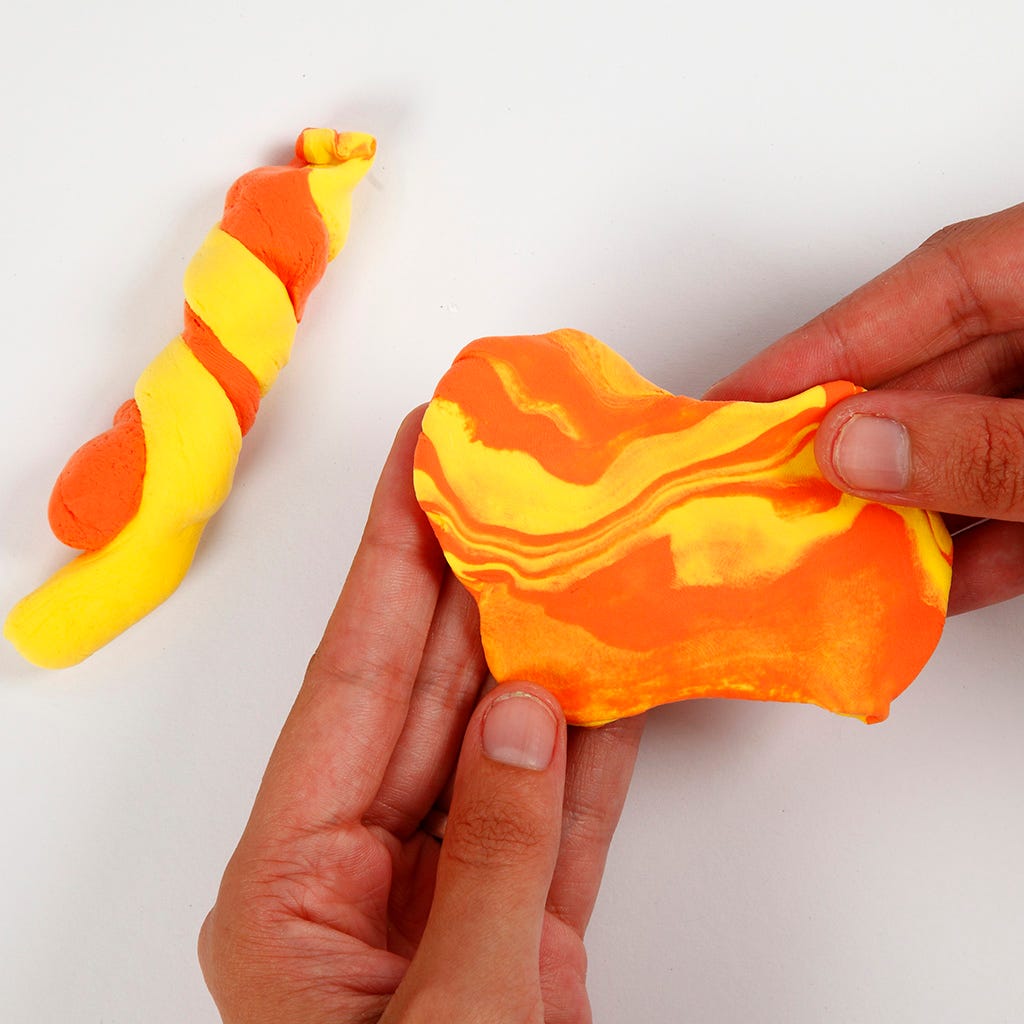 1
Mix two Silk Clay colours for a marbled colour effect.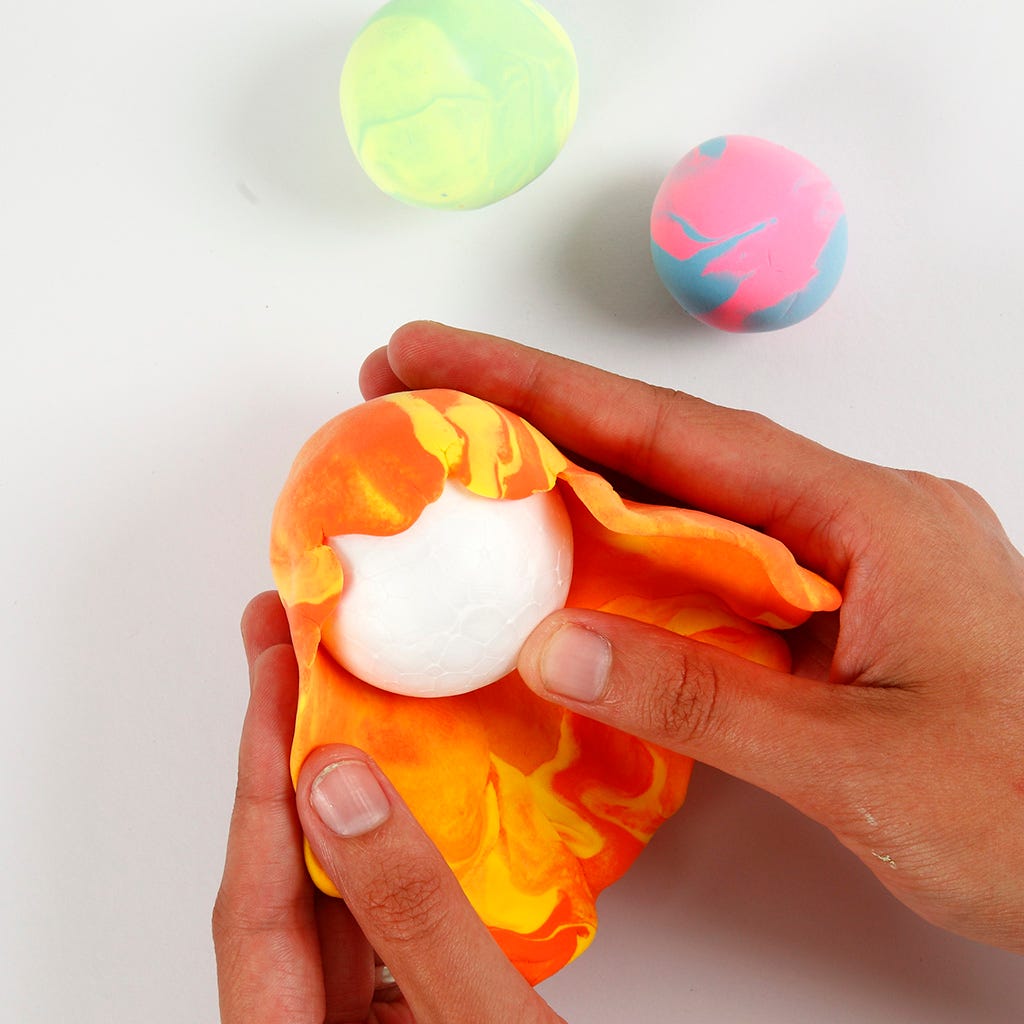 2
Cover the polystyrene ball with Silk Clay.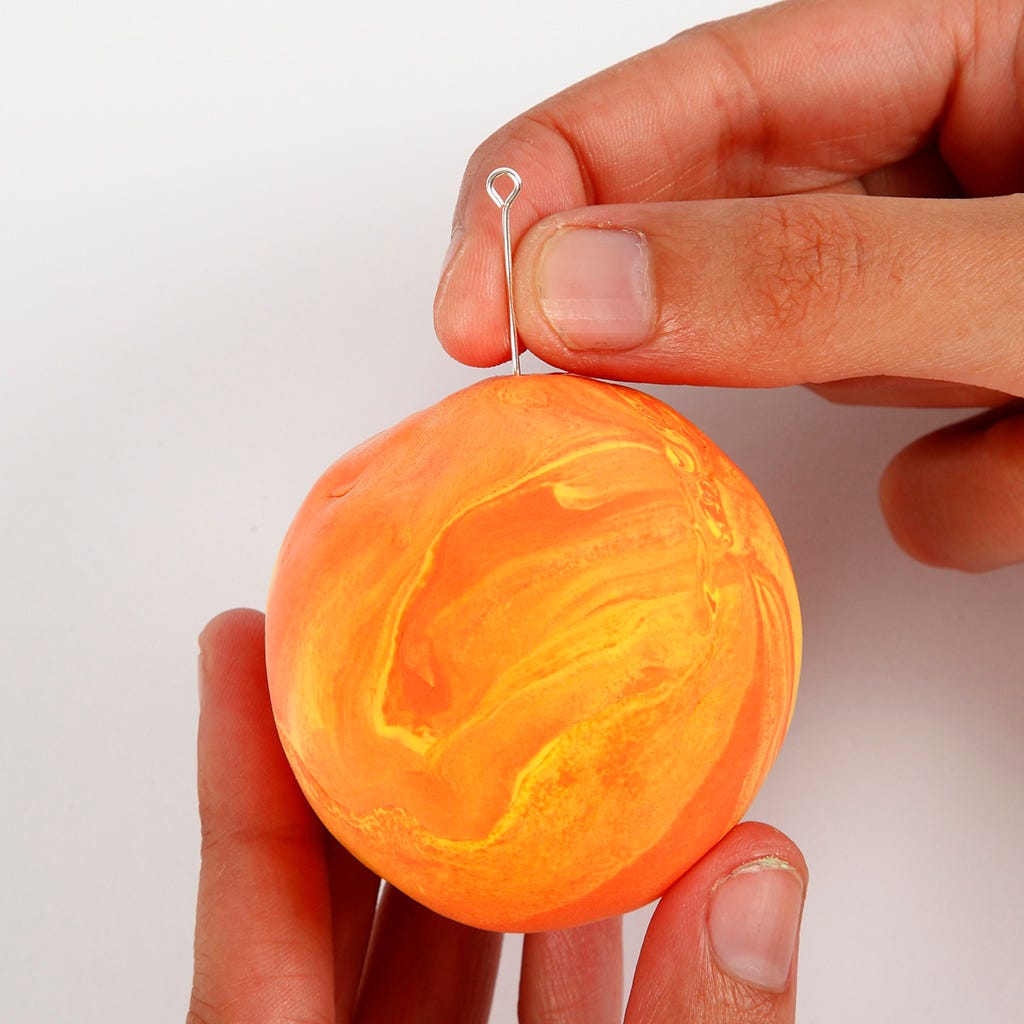 3
Push an eye pin into the polystyrene ball to hang the planet.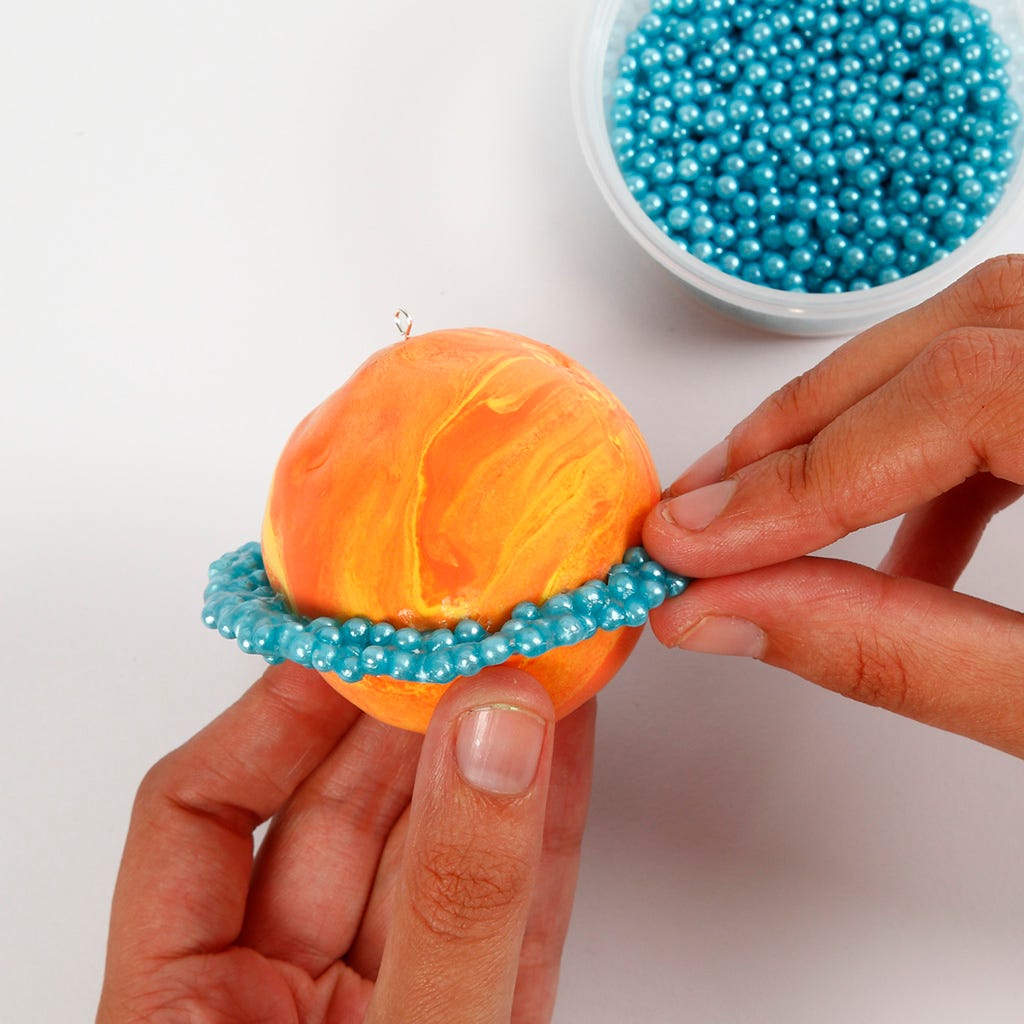 4
You may add Pearl Clay as an extra effect.