Shopping Bags decorated with Textile Color, neon
Shopping Bags decorated with Textile Color, neon
These shopping bags can also be used as cushion covers. Decorate them with areas painted with Textile Color, neon paint. Use a black Textile Marker pen for drawing on top of the painted area. Another variant; a black print made with Textile Solid paint.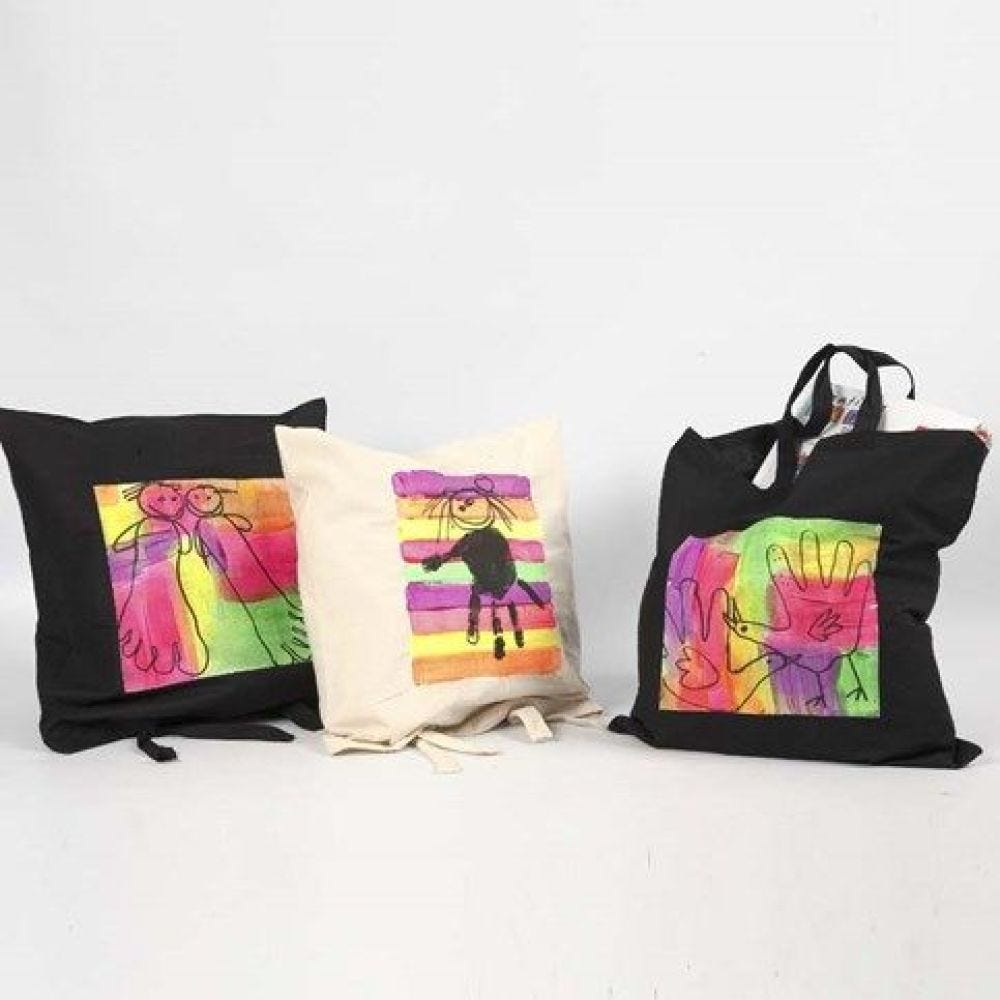 How to do it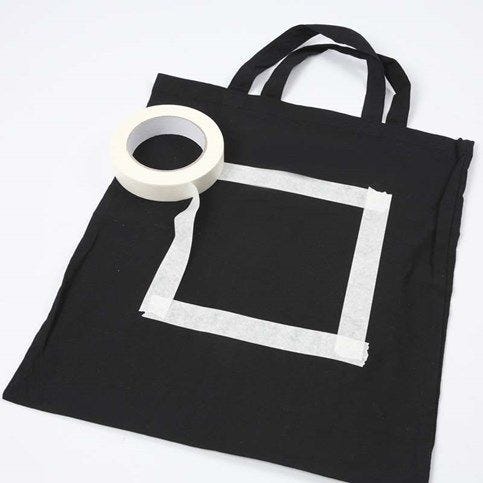 1.
Put a piece of plastic inside the shopping bag protecting the back in order to avoid smudging. Attach masking tape on the area of the shopping bag, marking the area for the decoration.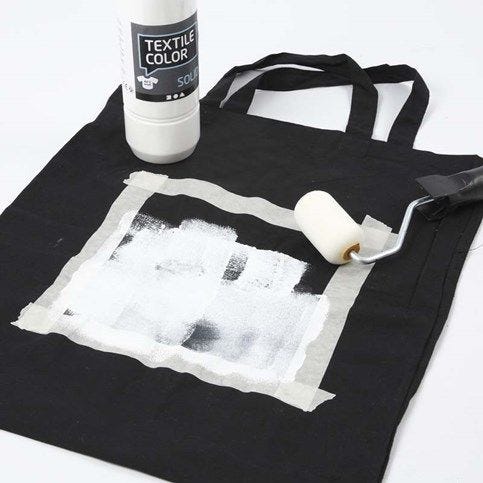 2.
In this example, where decoration is added onto black textile, it is necessary to prime before painting with neon colours. Use white Textile Solid fabric paint and let it dry.
3.
Apply two coats of Textile Color, neon fabric paint. Allow to dry between each application.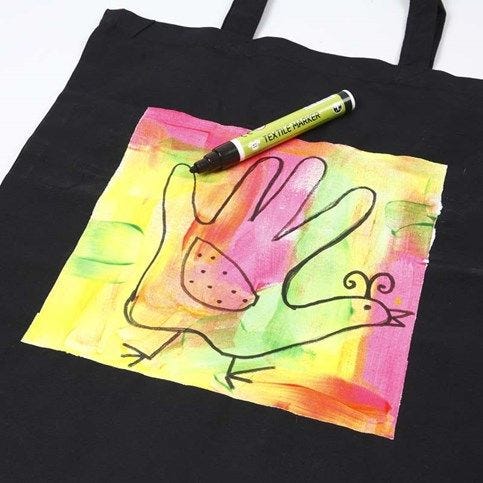 4.
Use a black Textile Marker and trace the outline of the hands or feet, and add further details. Alternatively, make a black print with Textil Solid.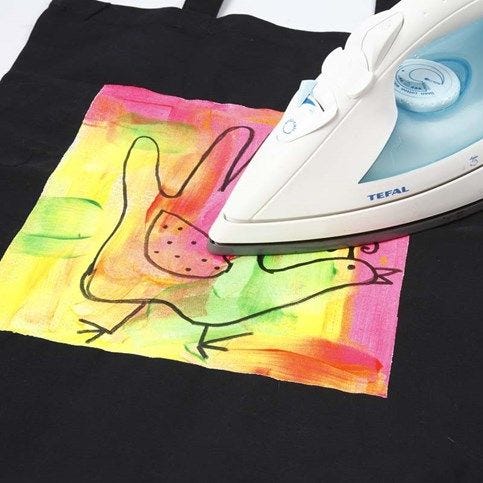 5.
Fix the paint on the shopping bags with an iron for approx. 5 minutes. Use a cotton setting on the iron.
Copyright © 2013-present Magento, Inc. All rights reserved.