Painted wooden Hooks with Prints made with Screen Stencils
These wooden hooks in different sizes are painted with Plus Color craft paint except one with a natural finish. The same type of paint is used on all the hooks for decorating the front with a print using a screen stencil and a foam stencil brush.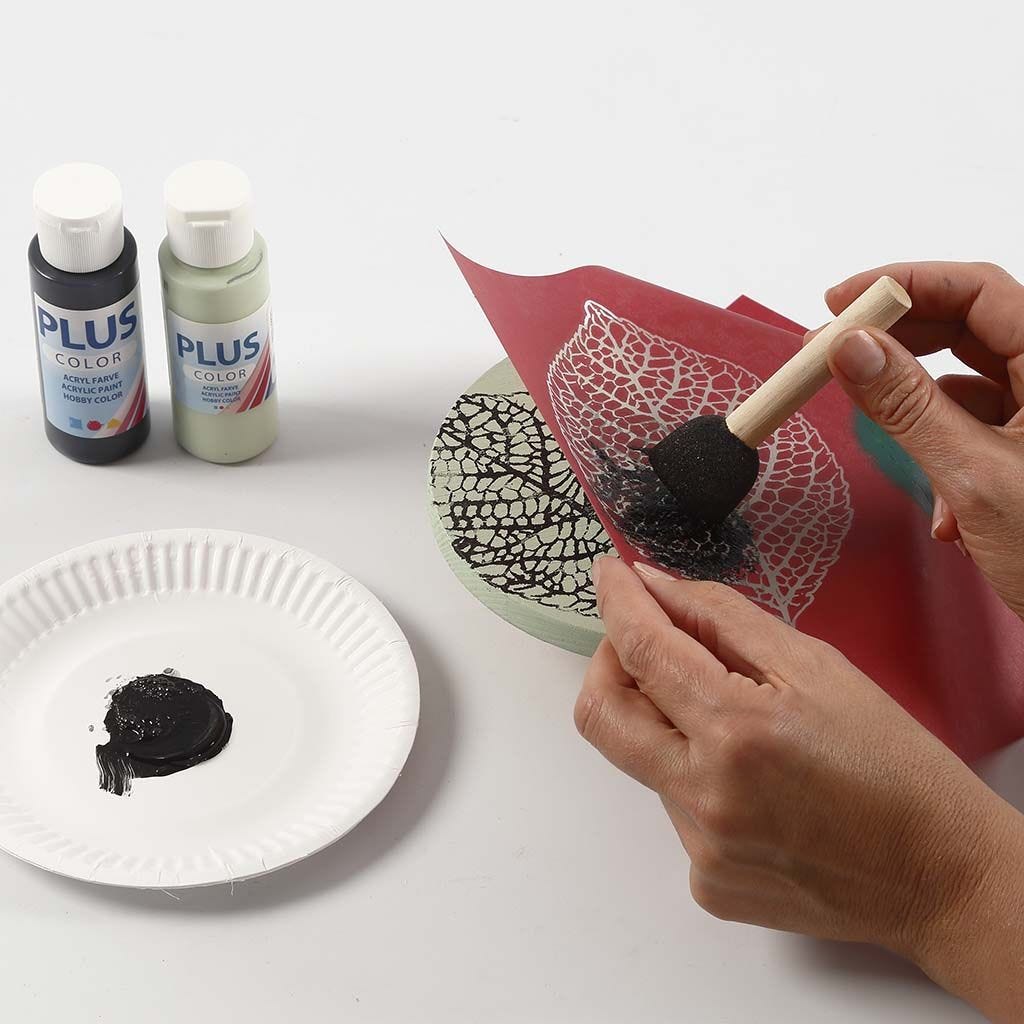 1
Apply one or two coats of Plus Color craft paint to the hook in one colour and leave to dry between each application. Place a stencil sheet on top of the hook. Saturate the foam stencil brush with the same type of paint in a different colour and carefully dab the desired design onto the hook. A TIP: You may want to test on a piece of paper first.