Papier-Mâché Boxes with Decoupage, Rhinestones and Beads
Papier-Mâché Boxes with Decoupage, Rhinestones and Beads
These brown papier-mâché boxes are primed with Super Primer (Super Gesso) and left to dry. Then each box is covered with decoupage paper, attached with decoupage lacquer. Glue on wooden beads and attach self-adhesive rhinestones for extra decoration. How to do it
1.
Prime the brown papier-mâché box with Super Primer (Super Gesso), making the designs and colors of the decoupage paper appear as beautiful as possible. Allow to dry.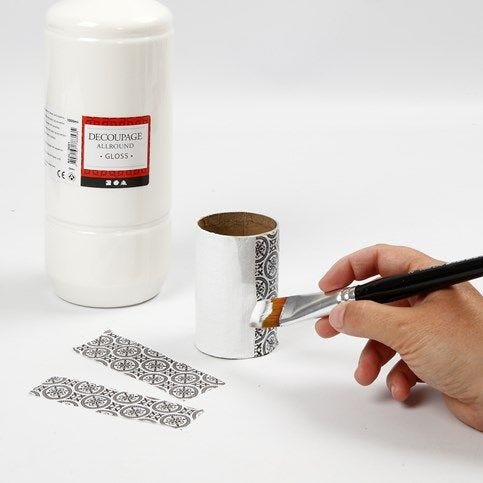 2.
Tear or cut decoupage paper into small pieces and attach them onto the box with decoupage lacquer.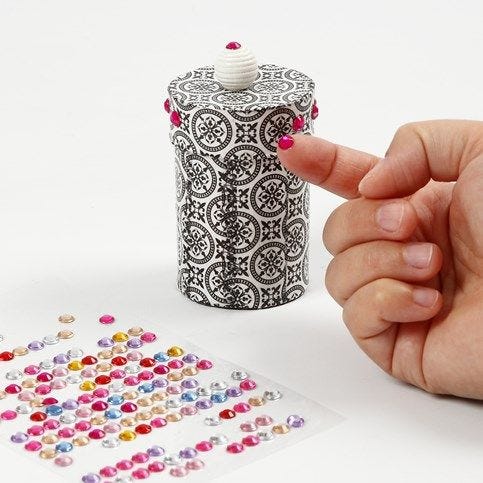 3.
When the covered box is dry, decorate the boxes according to your own taste with borders of self-adhesive rhinestones. Glue one or two wooden beads onto the box lid.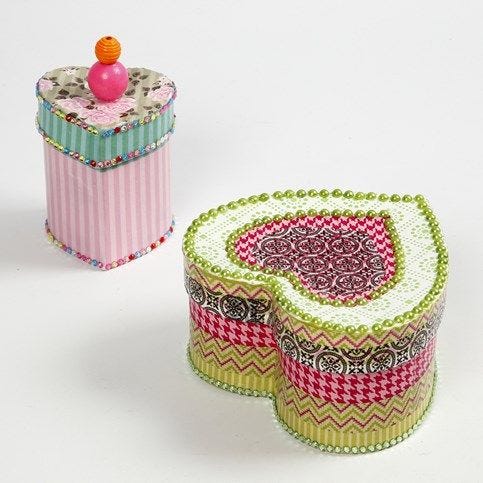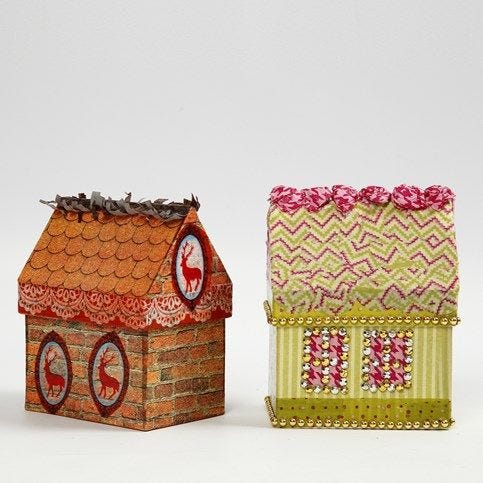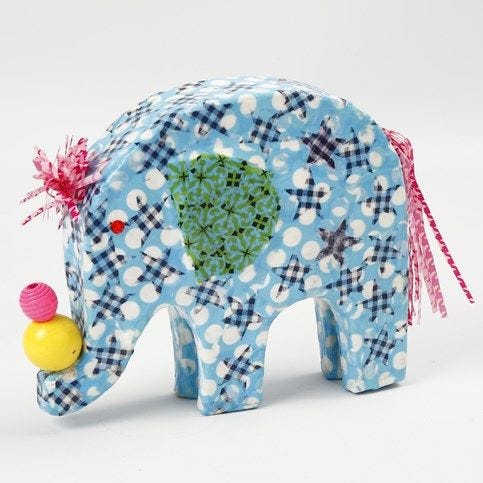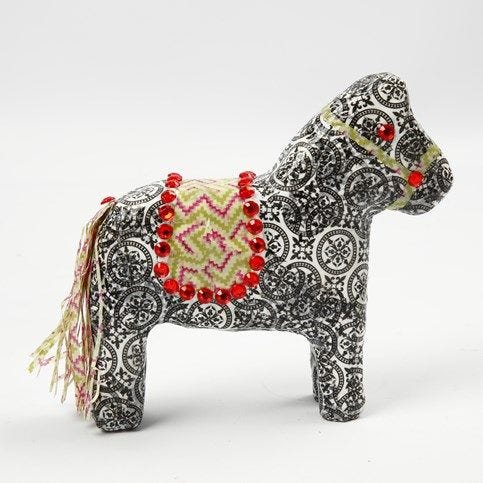 Copyright © 2013-present Magento, Inc. All rights reserved.