Model a butterfly's life cycle with Silk Clay
Model a butterfly's life cycle with Silk Clay
Create a model version of a butterfly's life cycle yourself. At the same time, learn how a butterfly starts out as a small egg then grows into a caterpillar that wraps itself in a chrysalis and eventually becomes a beautiful butterfly.
How to do it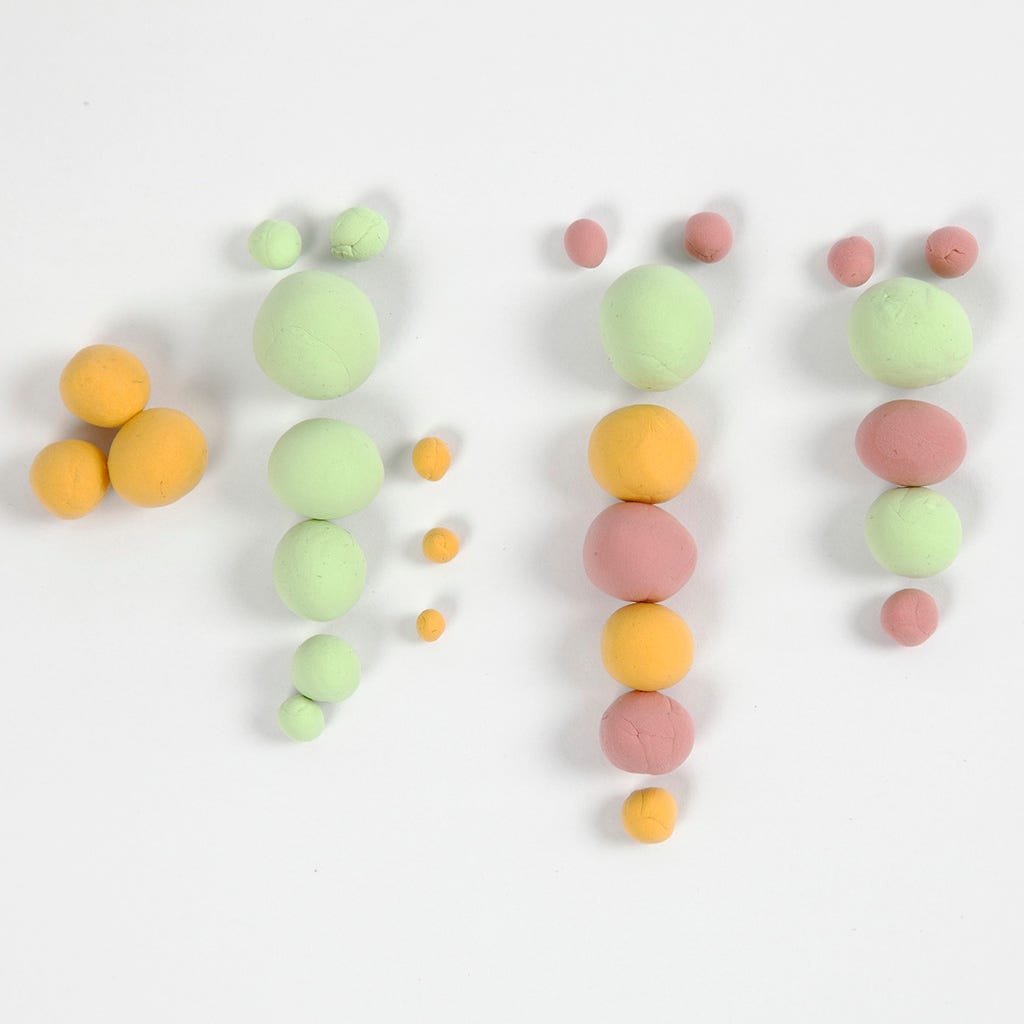 1
Model lots of small balls from Silk Clay in different colours as shown in the photo.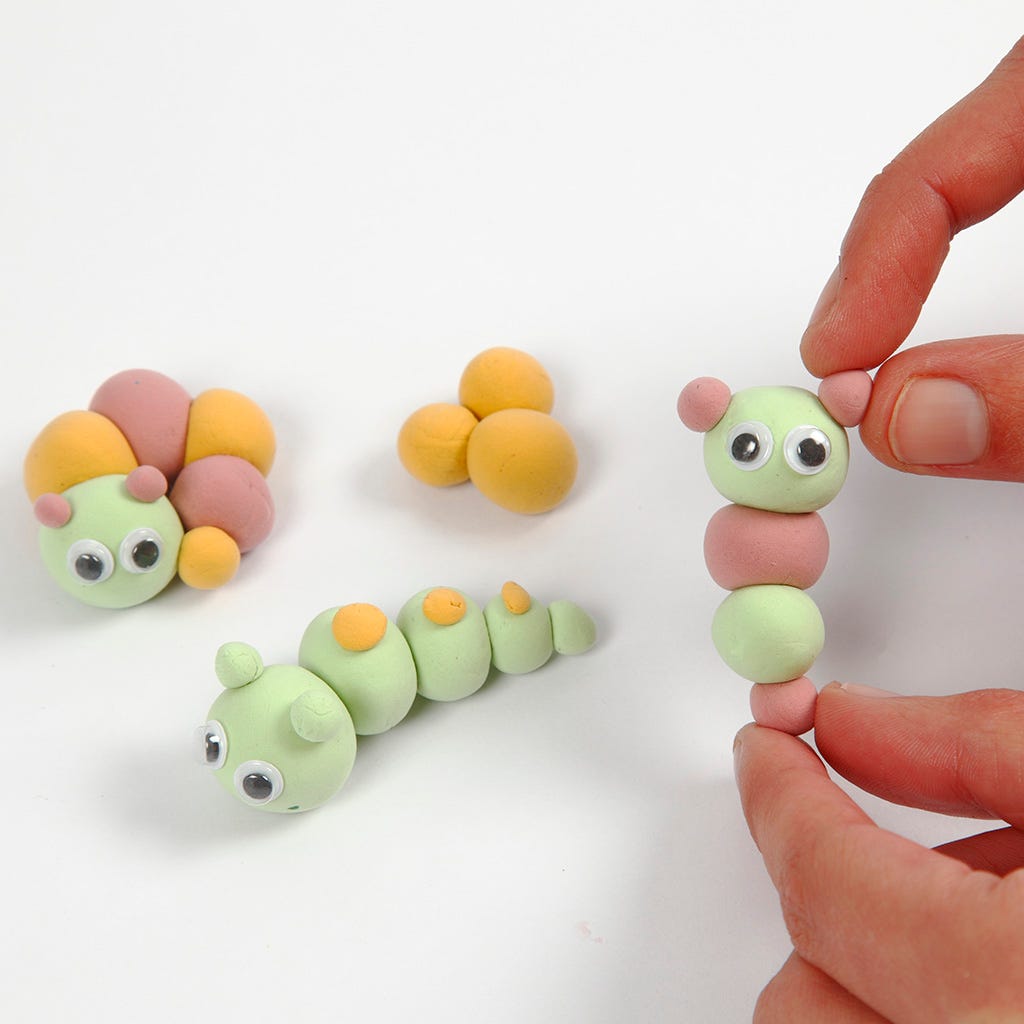 2
Assemble the small balls to eggs and caterpillars. Finish with self-adhesive googly eyes.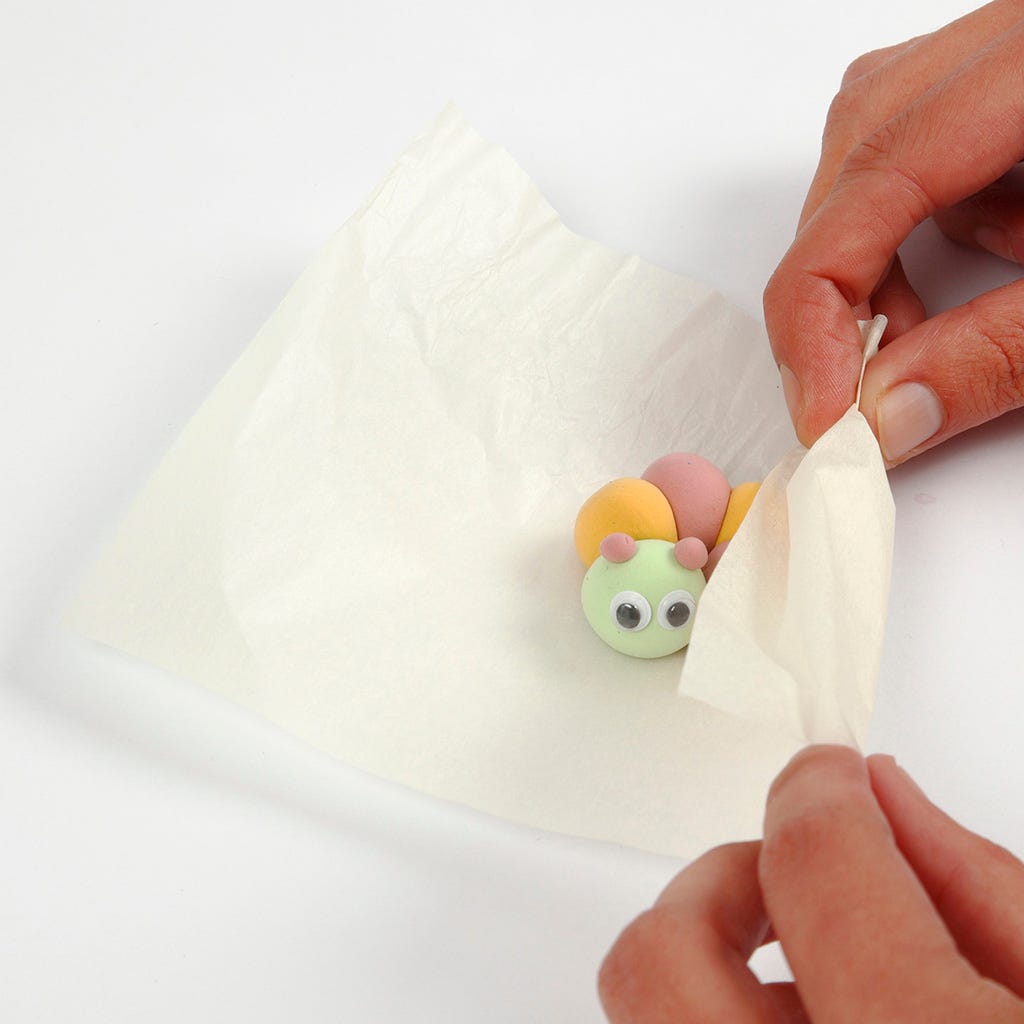 3
Wrap this caterpillar in a 11 x 16 cm tissue paper once it is dry. Twist the tissue paper at both ends to make a chrysalis.
4
Attach this caterpillar to a clothes peg. If the Silk Clay is still damp, you can push it onto the wooden clothes peg without glue as Silk Clay sticks to wood. Double over an 11 x 16 cm piece of tissue paper and insert it into the clothes peg for the butterfly's wings.