Kumihimo braided decorative Pendants for Bottle Openers and Keyring Fobs
Kumihimo braided decorative Pendants for Bottle Openers and Keyring Fobs
These pendants, decorated with beads at the ends, are made from satin cords in different colours on a Kuhimo braiding disc. They are attached onto a bottle opener and keyrings, respectively.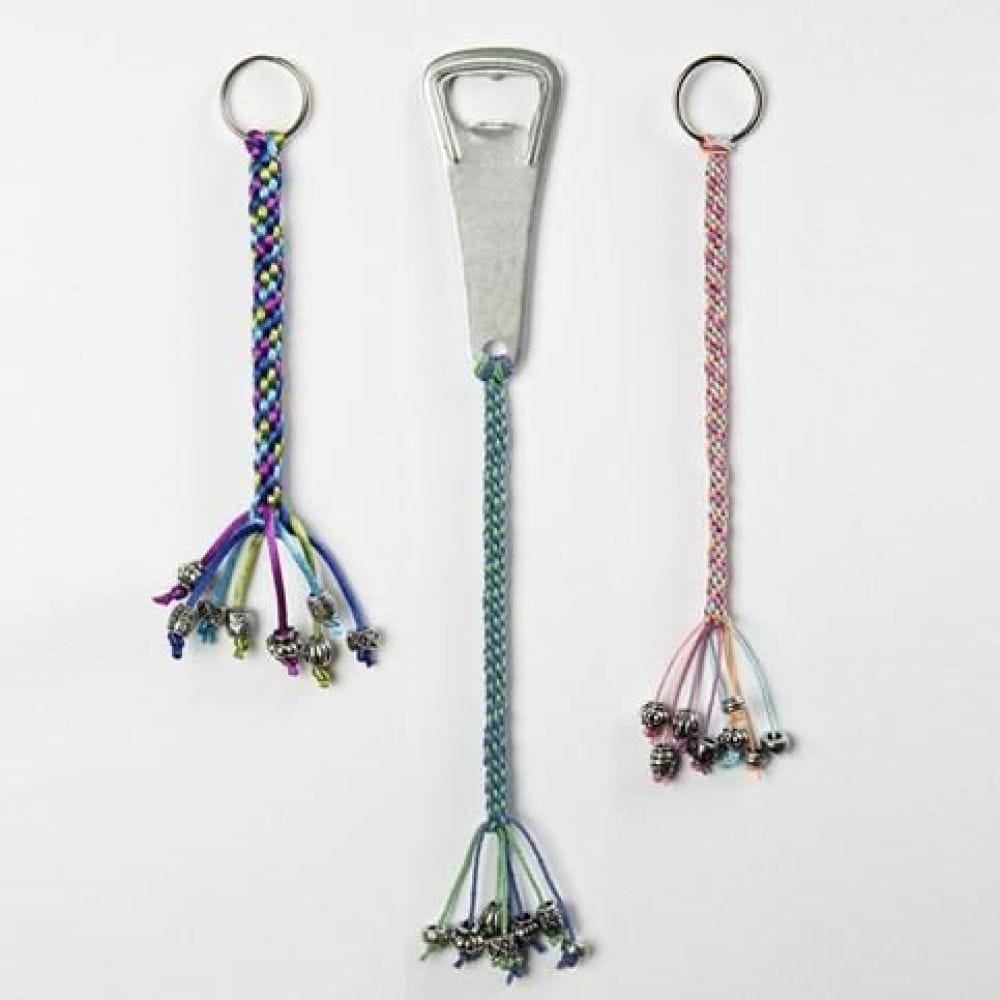 How to do it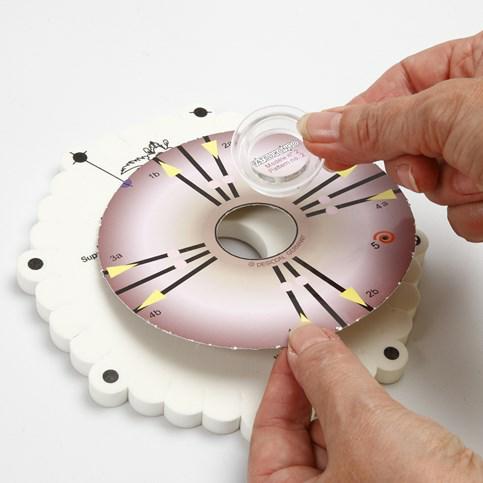 1.
Place the pattern disc between the braiding disc and the plastic ring as shown.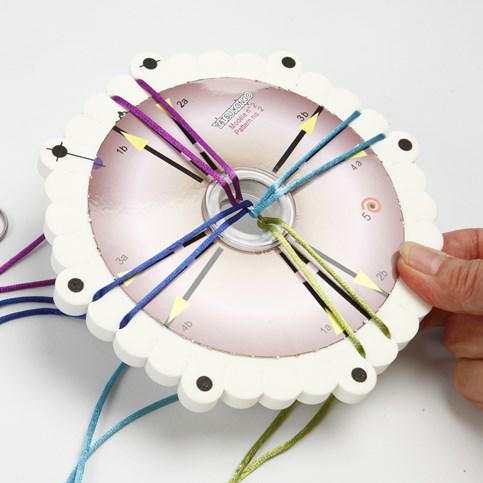 2.
To make an approx. 10cm long pendant; cut four 80cm pieces of satin cord in different colours. Thread the cords onto the keyring, pull the cords through the hole in the middle of the assembled Kumihimo braiding disc and attach them in the grooves as shown.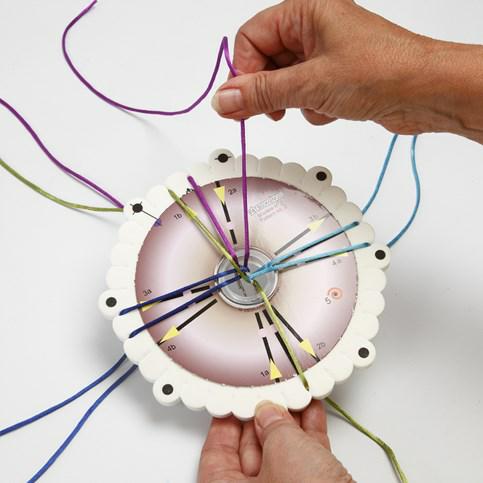 3.
Move the cord from 1a to 1b and the cord from 2a to 2b.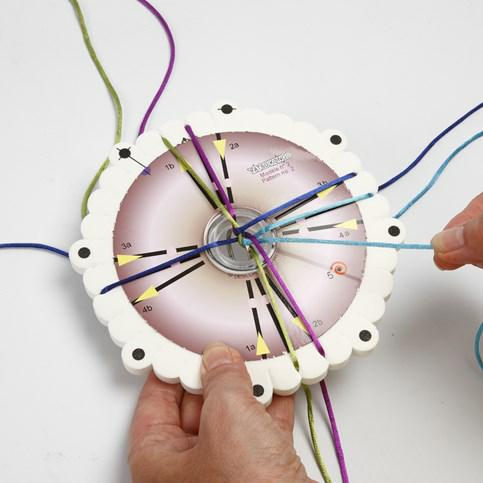 4.
Move the cord from 3a to 3b and the cord from 4a to 4b.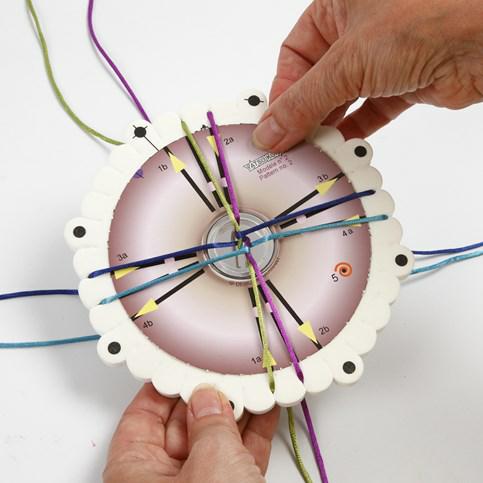 5.
Turn the braiding disc so symbols and cords will have the same starting point as in step 2.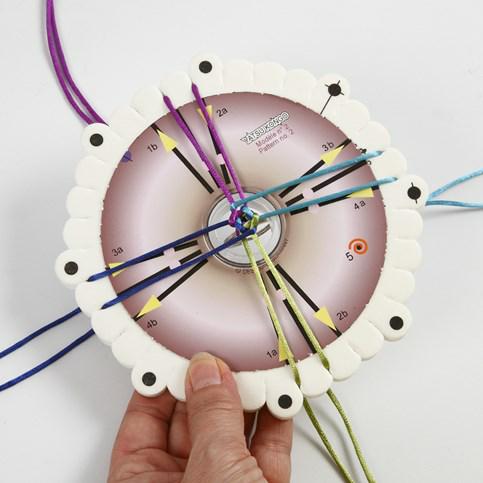 6.
Repeat the procedure four times after which the colour sequence of the cords will be the same as at the beginning.
7.
Continue with this procedure until the pendant is the desired length.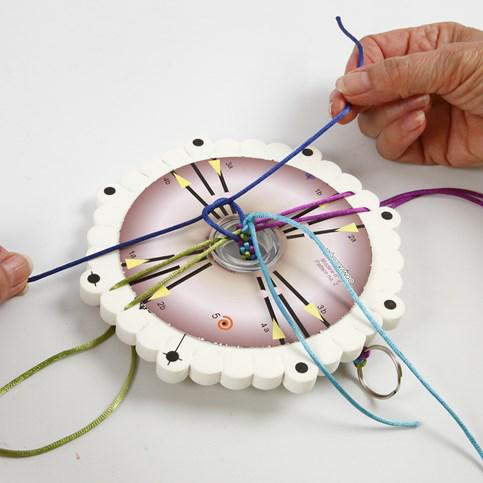 8.
Finish by tying the ends together in pairs with very tight knots. Secure the knots with a small blob of glue.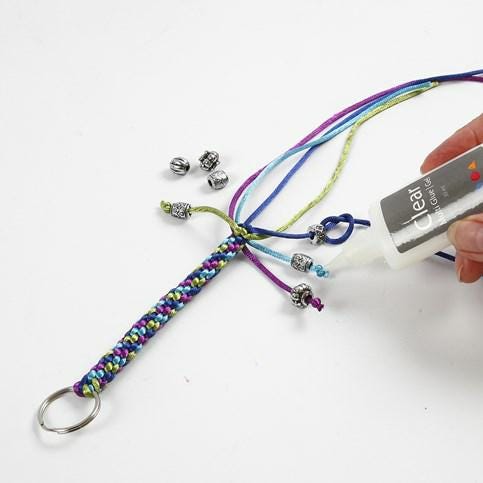 9.
Decorate with wooden beads at the ends. Tie on the beads with a knot and secure the knot with a small blob of glue.
Copyright © 2013-present Magento, Inc. All rights reserved.