Hot Air Balloon from Rainbow Card with a Corrugated Board Basket
Hot Air Balloon from Rainbow Card with a Corrugated Board Basket
A hot air balloon as a monthly calendar. Foam rubber letters for each month on a corrugated board basket. The balloon is made from rainbow card with names and dates of birth of the passengers written on. All passengers are aboard as printed photos. How to do it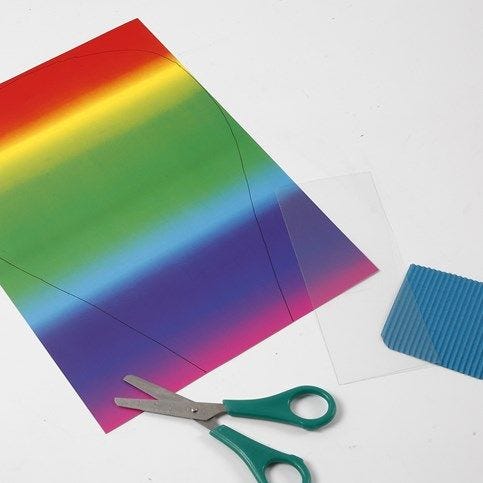 1.
Print and cut out the template, which is available as a separate PDF file for this idea. Copy the balloon onto rainbow card and the basket onto corrugated card. (NB: make two of each if hanging from the ceiling as a mobile). Use a piece of transparent hard foil for joining the two parts.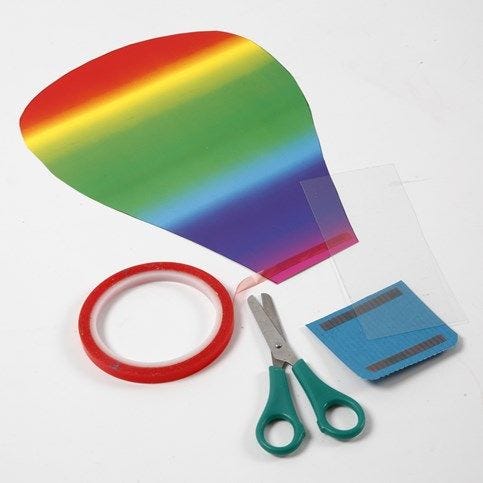 2
Join the balloon and the basked with the transparent piece of hard foil. The space between the two parts should be approx. 5cm. Use power tape.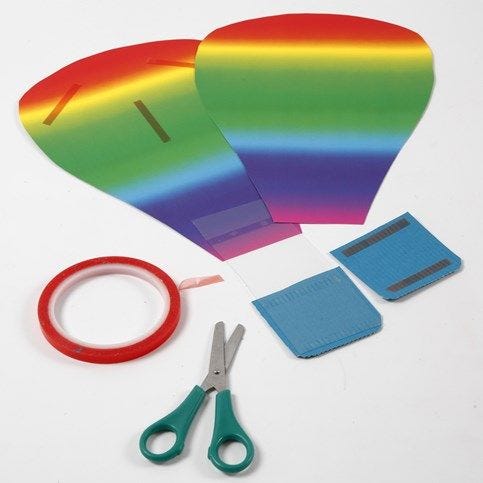 3.
If hanging the balloon from the ceiling rather than on the wall, attach a balloon and a basket on both sides of the transparent piece of hard foil. Use power tape.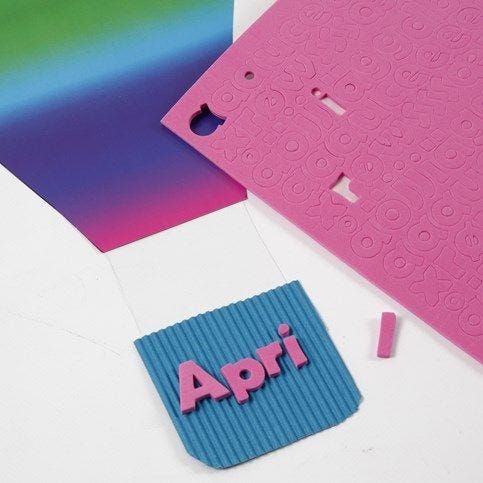 4.
Attach the name of the month on the balloon basket using self-adhesive foam rubber letters.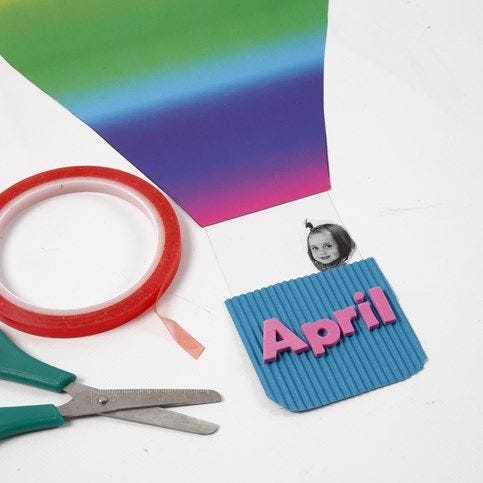 5.
Use power tape for attaching the printed photos of the hot air balloon's passengers in their birthday month.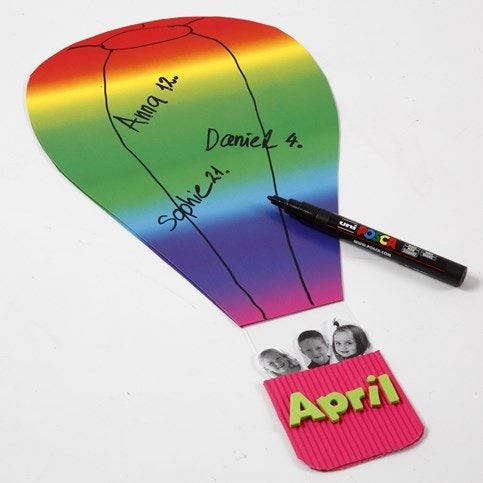 6.
Use an Uni Posca marker for writing the birth dates and names on the balloon.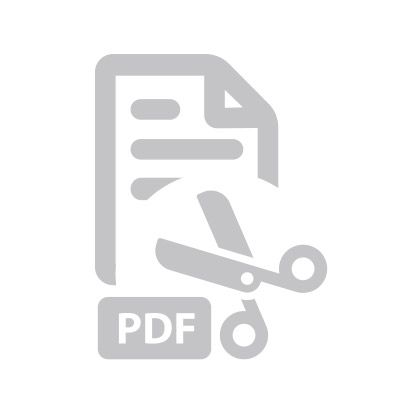 Attached file:
Download
Copyright © 2013-present Magento, Inc. All rights reserved.