Greeting Cards decorated with a watercolour Design
Greeting Cards decorated with a watercolour Design
The front of these greeting cards (supplied with an envelope) is decorated with a piece of watercolour paper with torn edges. The watercolour paper is decorated with watercolours and black marker. How to do it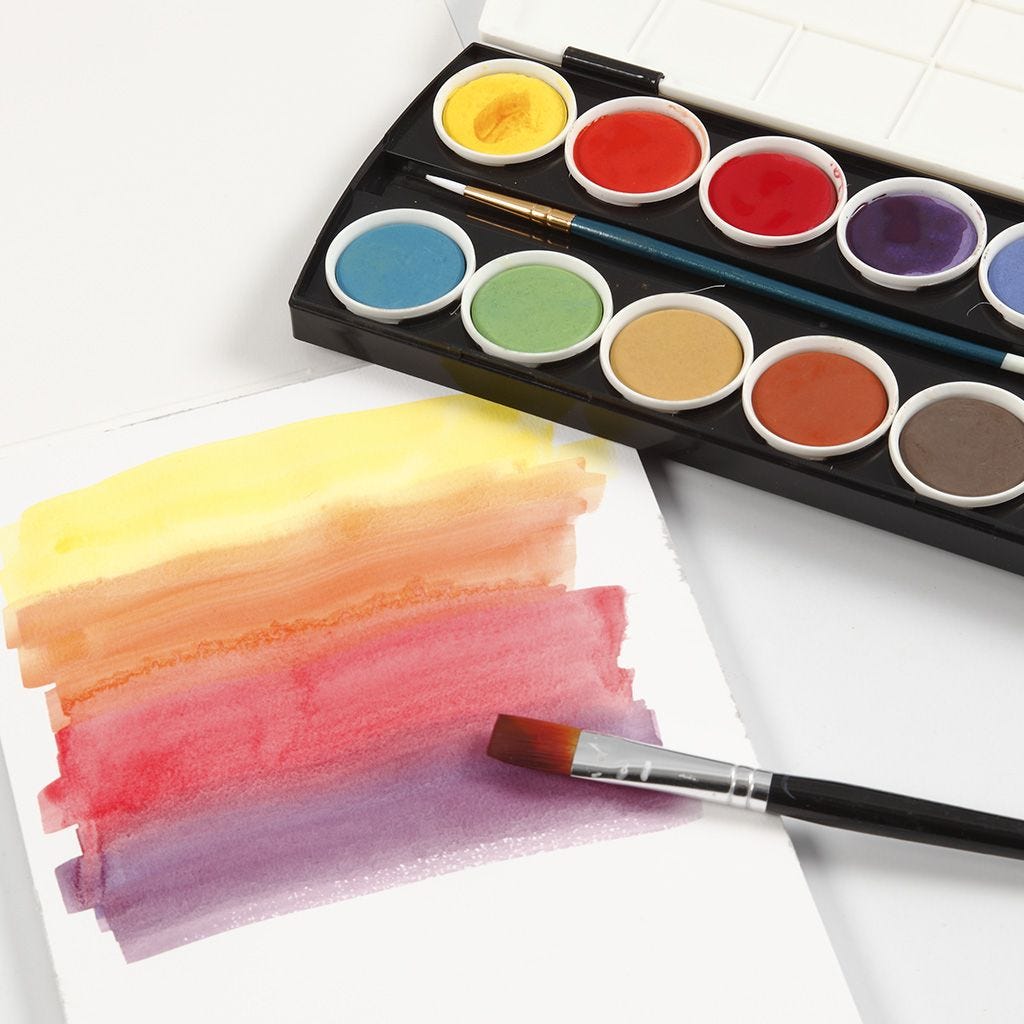 1
Let watercolours in different colours flow together as a background on a piece of watercolour paper. Leave to dry.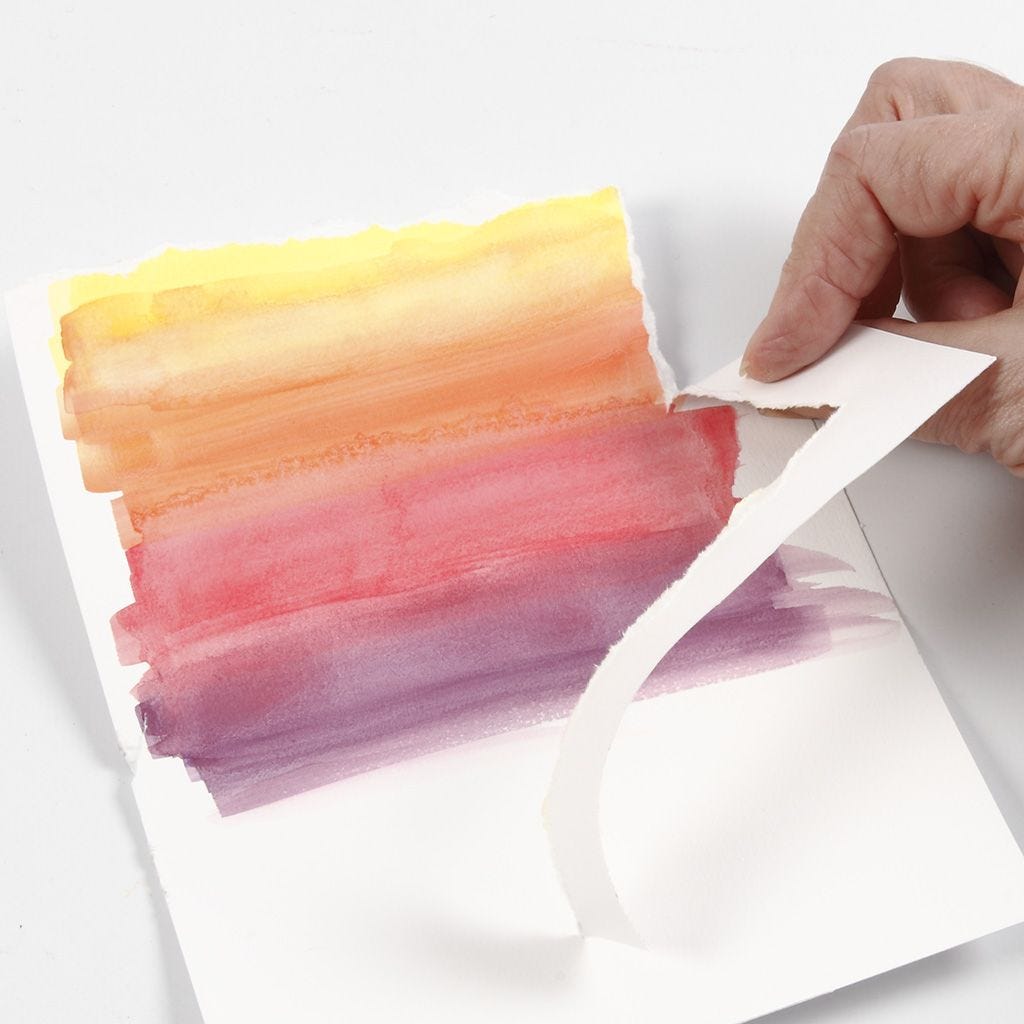 2
Tear off the edges on all four sides of the watercolour paper into a 11 x 11 cm square. A TIP: Guide the paper with one hand/fingers and tear towards yourself with the other hand/fingers.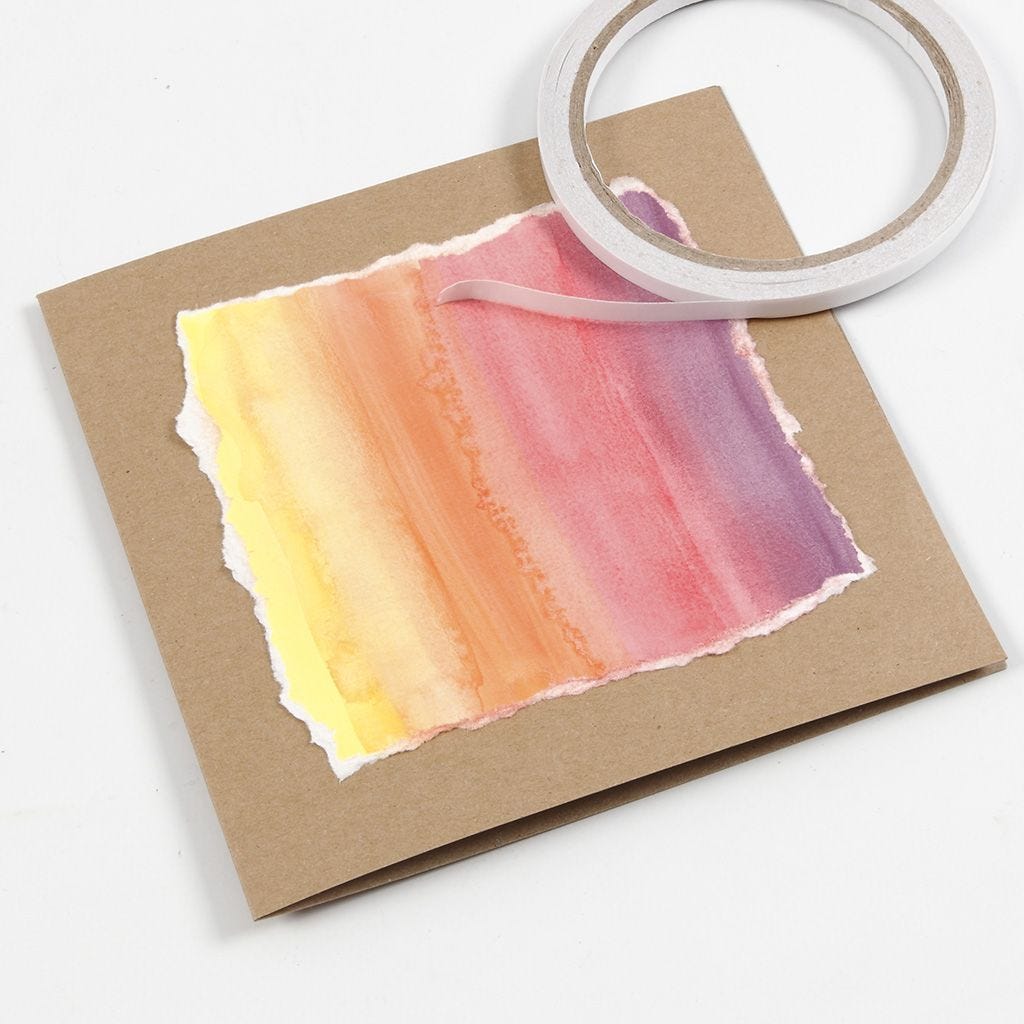 3
Attach the watercolour design onto the front of the greeting card using double-sided tape.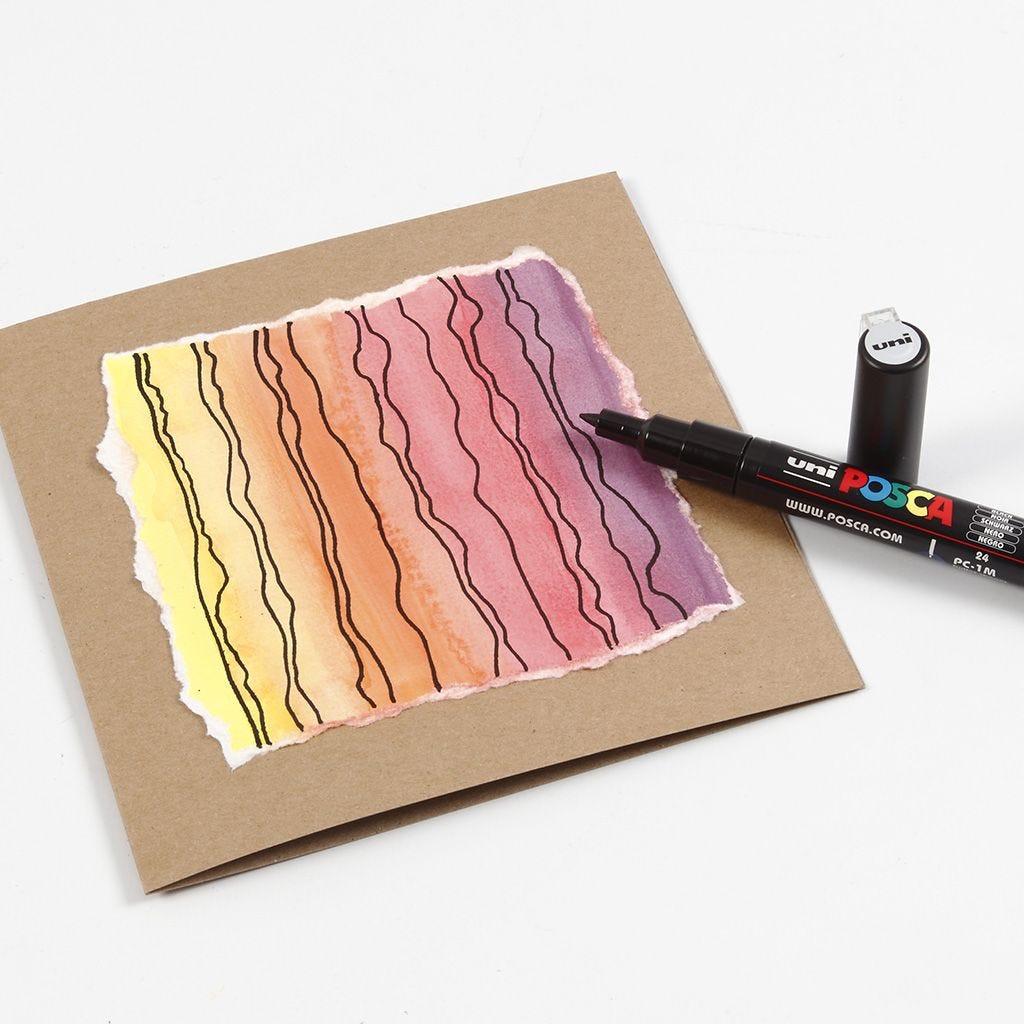 4
Draw graphics according to your imagination using a black Uni Posca marker or a permanent marker.