Easter Eggs decorated with Deco Foil on Glue Foil Designs
Easter Eggs decorated with Deco Foil on Glue Foil Designs
These Easter eggs are painted with craft paint and decorated with glue foil spring designs which are then covered with deco foil.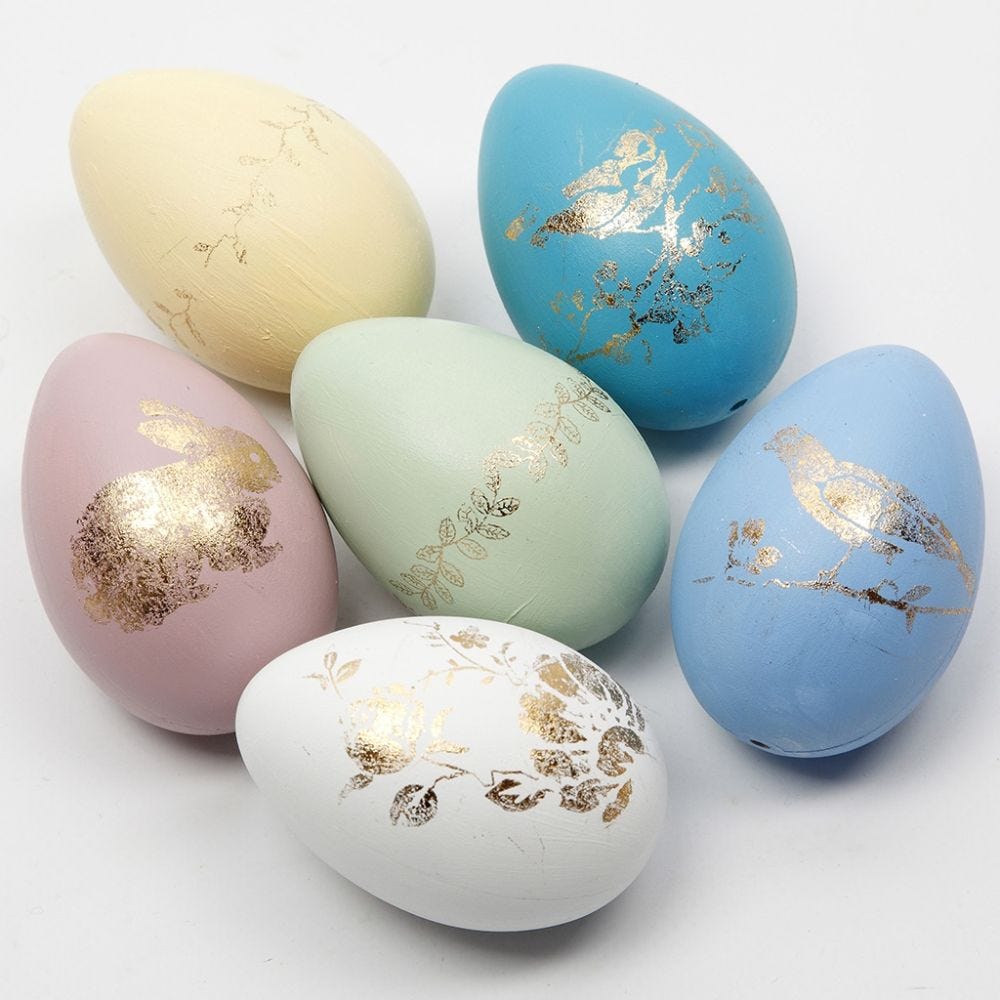 How to do it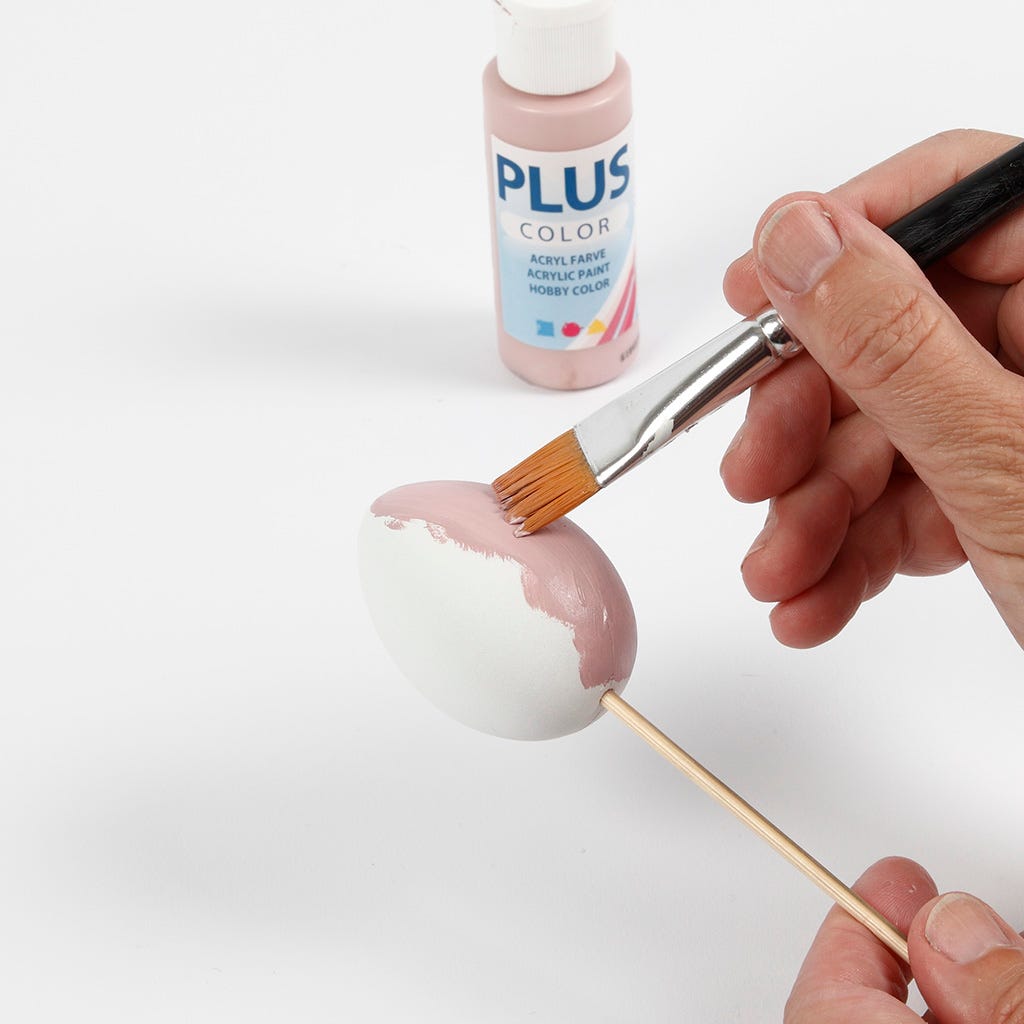 1
Paint the egg with craft paint. You may push a flower stick into the egg, making the painting procedure easier.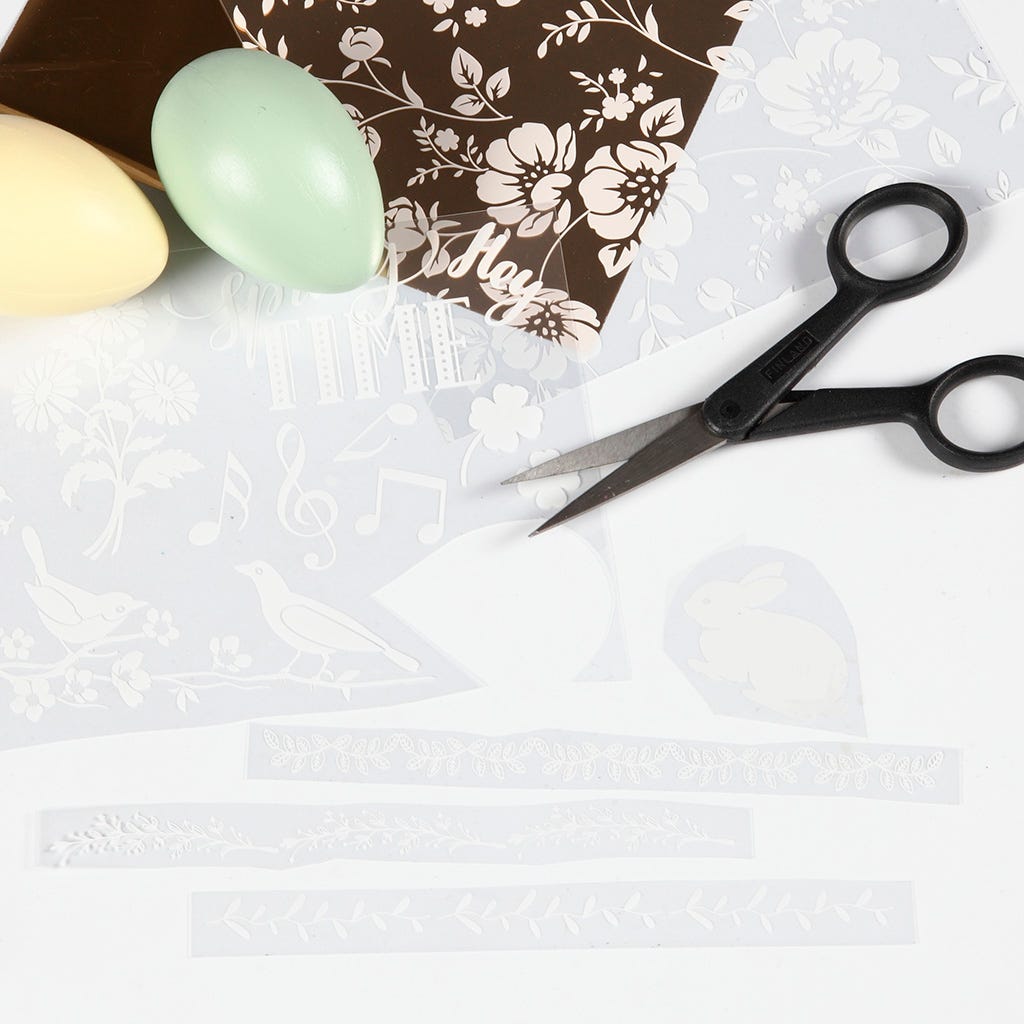 2
Cut a design free from the glue foil sheet.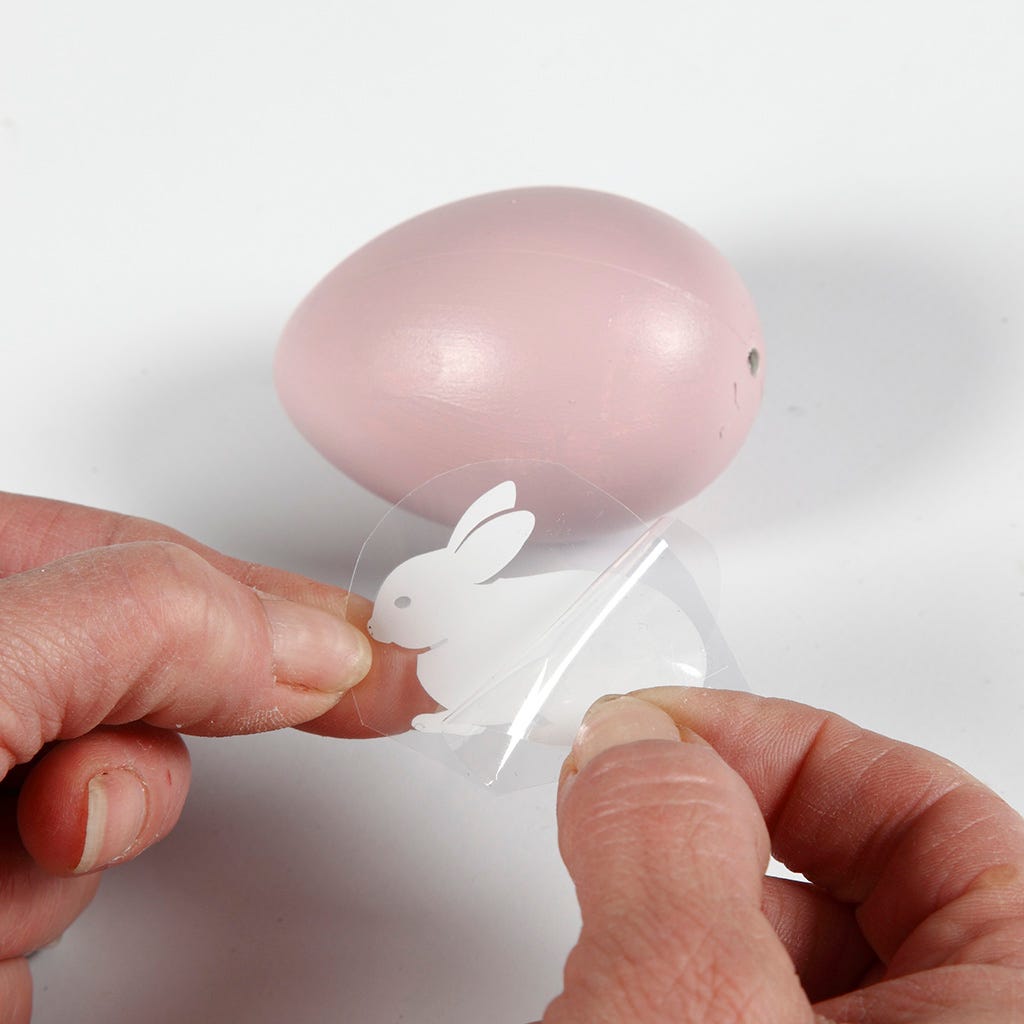 3
Remove the plastic layer.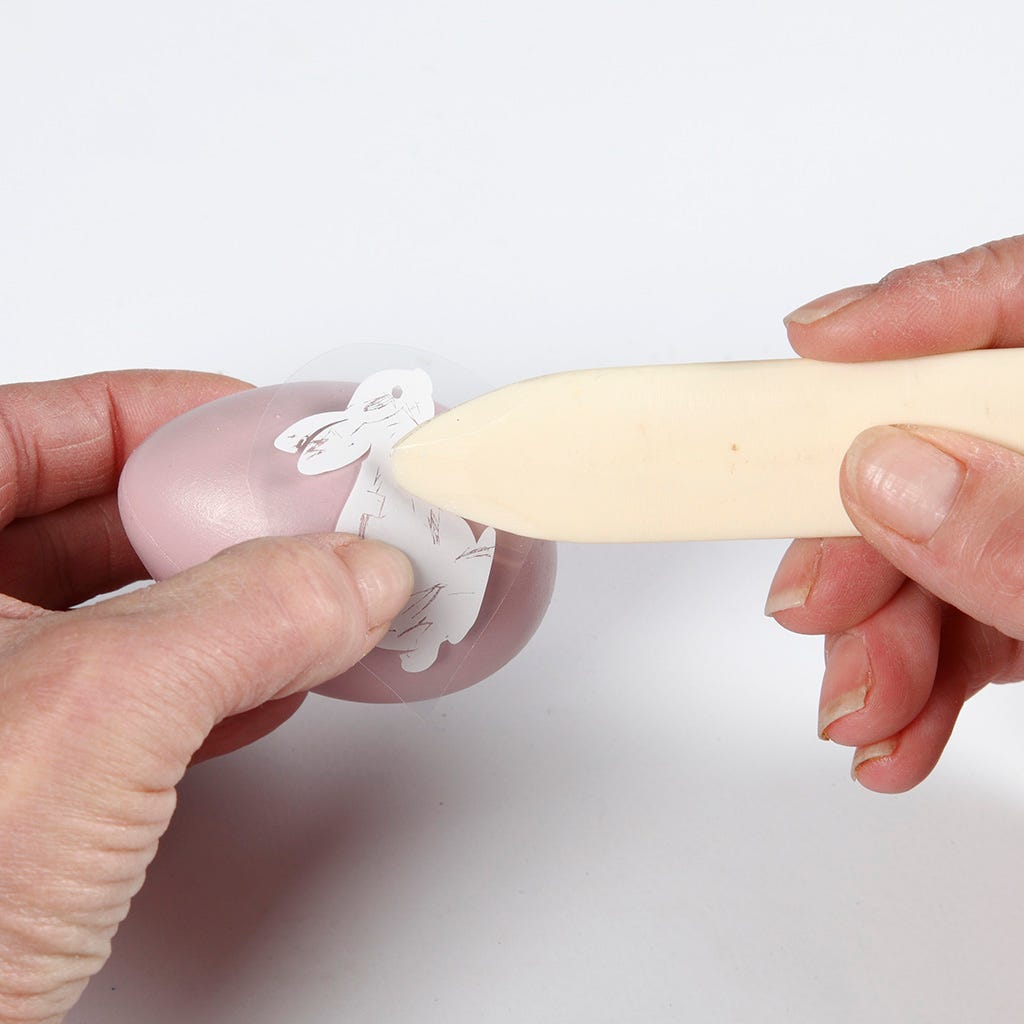 4
Rub the glue foil design onto the egg with a bone folder or a wooden lolly stick.
5
Remove the glue foil sheet with the transferred glue design from the egg. NB: Don't touch the transferred glue design on the egg or you may damage it.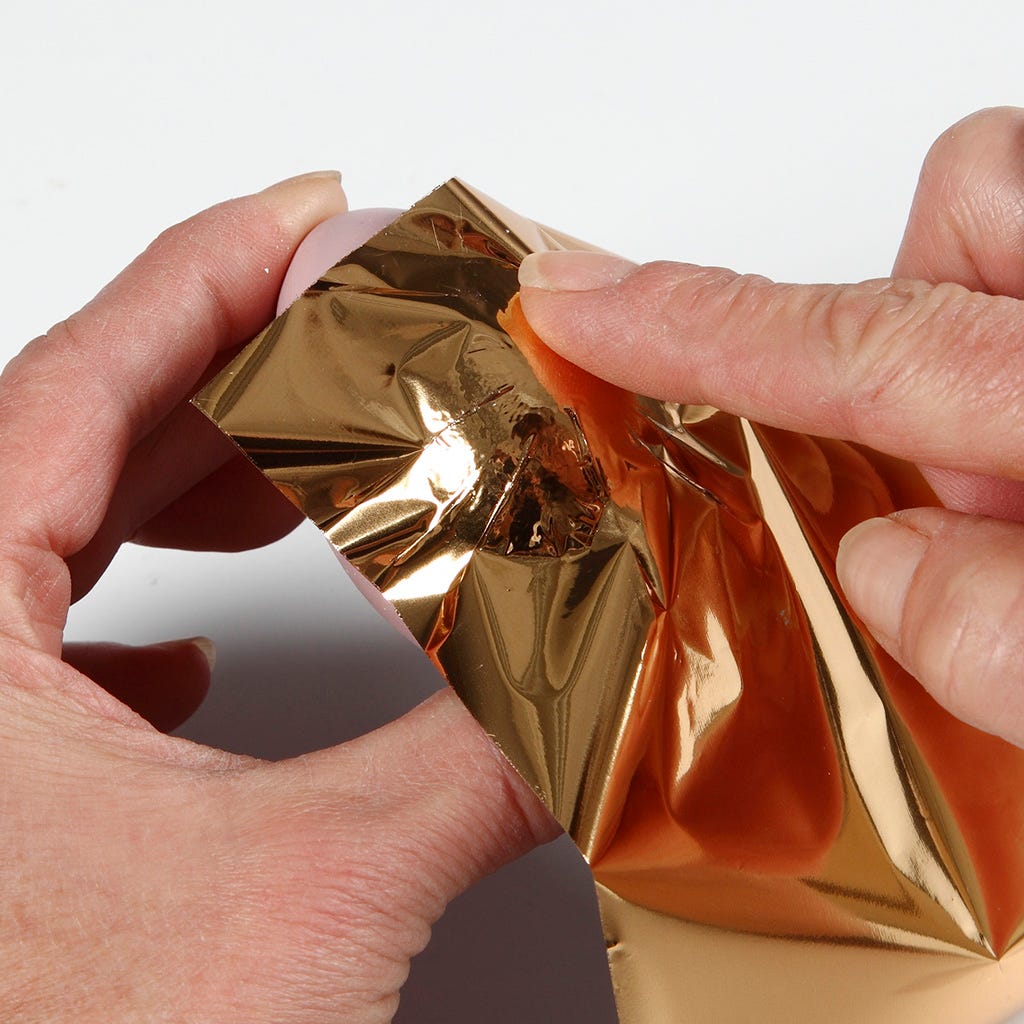 6
Place a piece of deco foil on top of the glue design and rub on the deco foil firmly.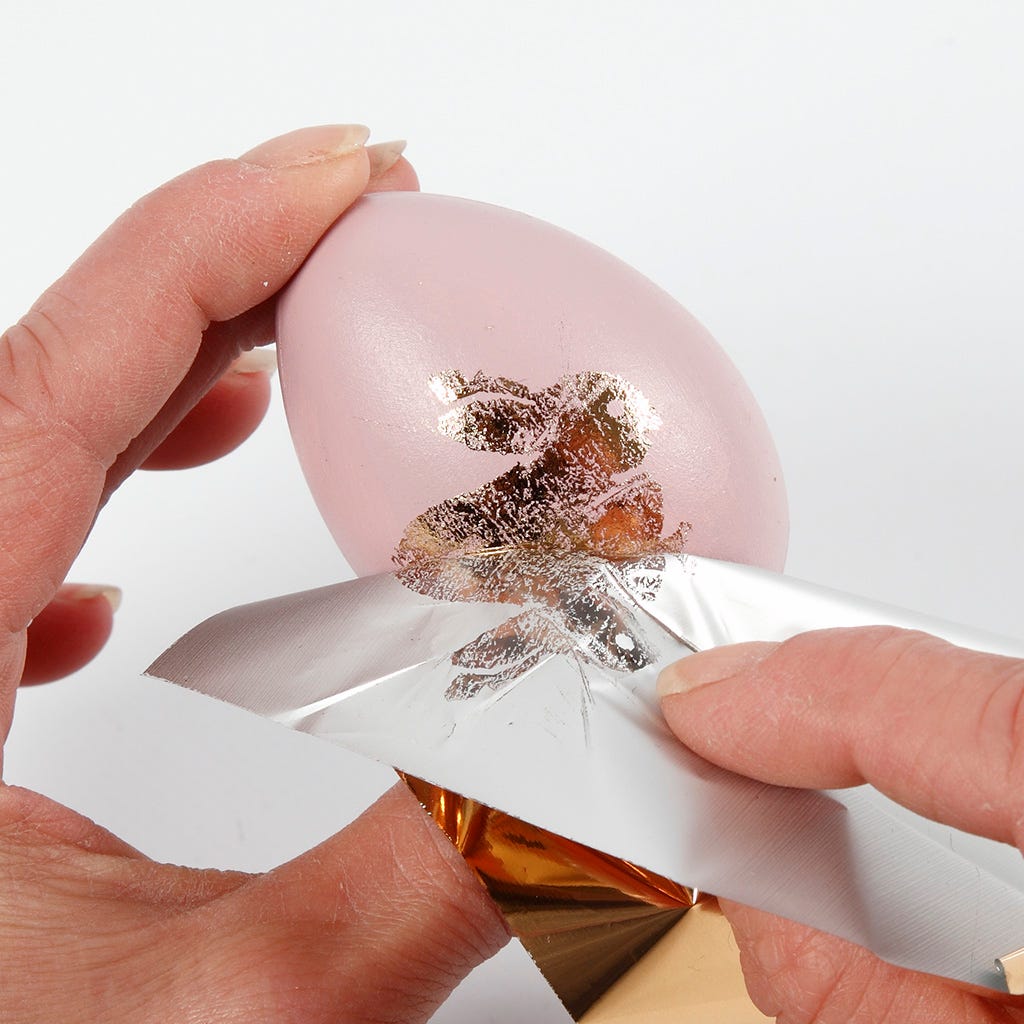 7
Carefully pull off the deco foil.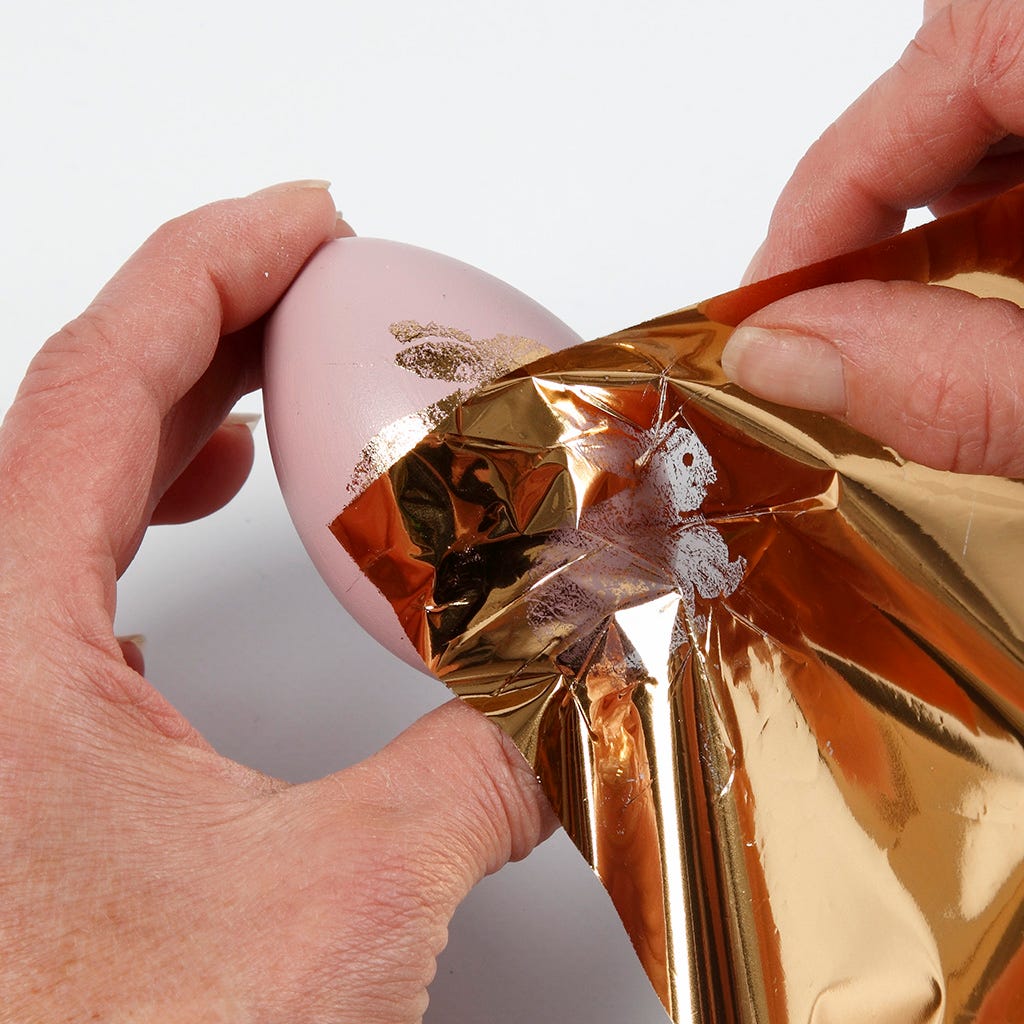 8
If the deco foil has not transferred completely, just repeat the process and rub on some more deco foil where needed.