Decorated Wooden Key Fobs
Each of the displayed four key fobs are primed in one or two colours with Plus Color craft paint. The same paint in other colours are used for stamped on patterns. When dry, buttons are glued on for eyes. A mouth is drawn on with a black marker pen.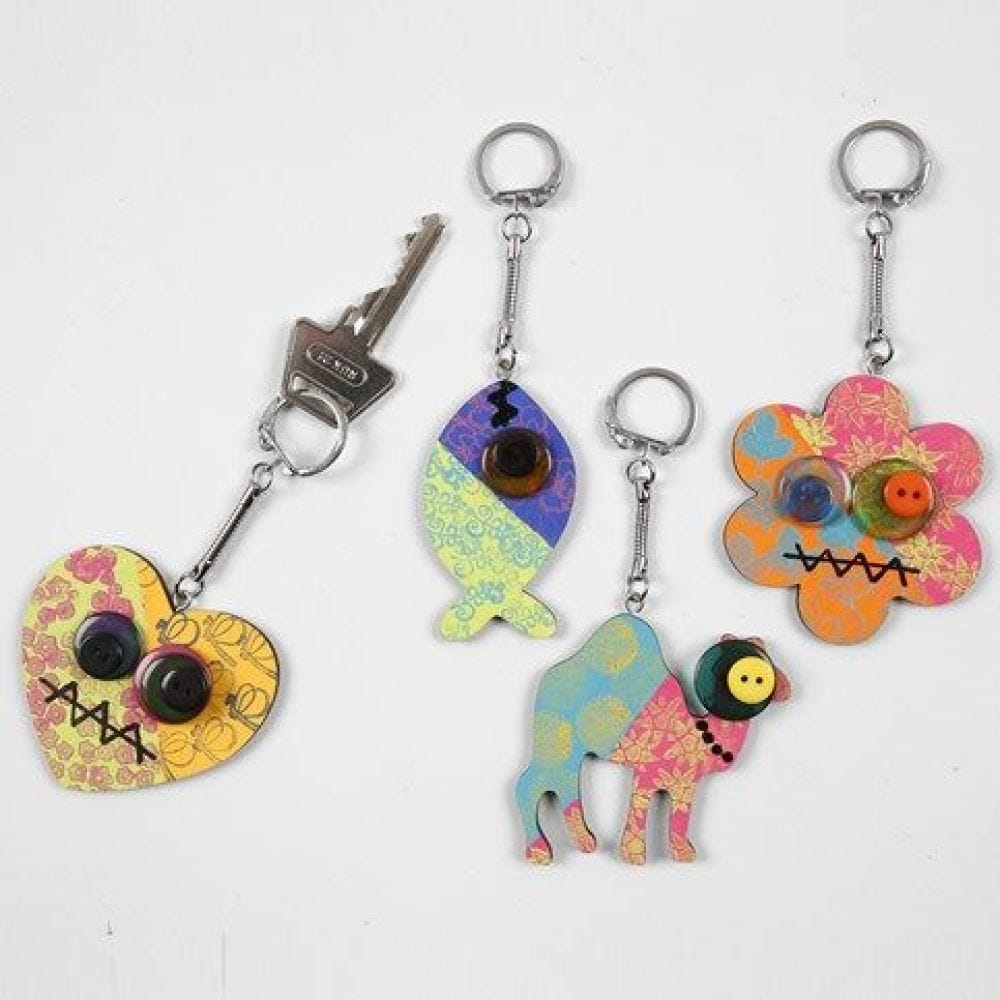 How to do it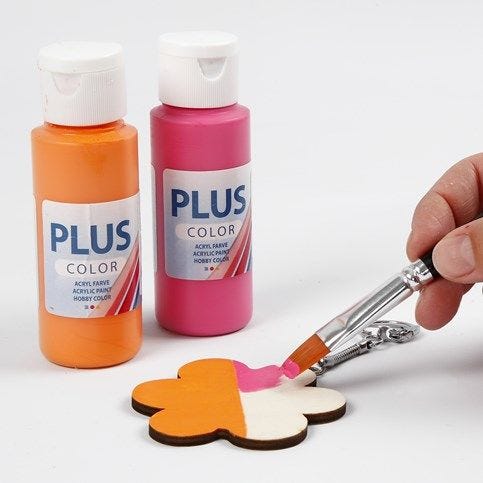 1.
Paint the front and the back of the wooden key fob, dividing each side in two halves. Paint each in a different colour. Use Plus Color craft paint.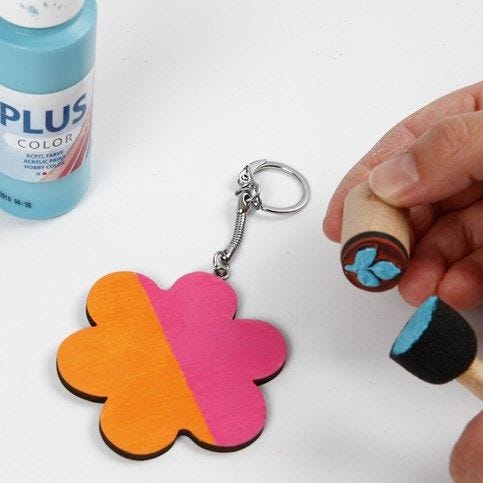 2.
Use a foam stencil brush to dab paint onto a deco art stamp.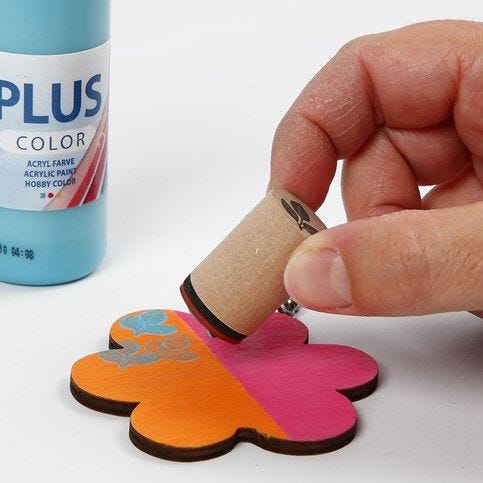 3.
Stamp with the deco art stamp onto one of the two colours on the key fob (eg. one half of the key fob).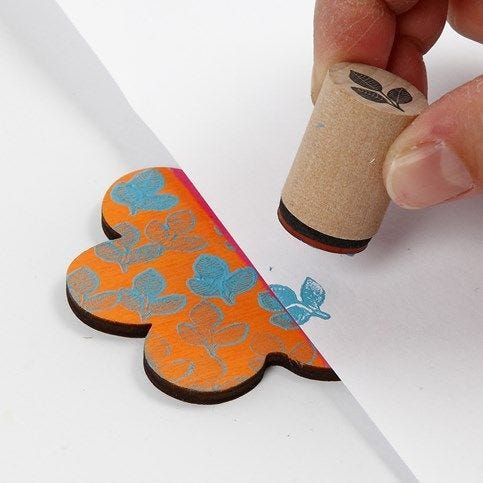 4.
Place a piece of paper onto the line between the two colours on the wooden key fob. Now stamp thus avoiding stamping onto the other half as this will be stamped with a different deco art stamp in a different pattern – or perhaps left without any stamps according to your own taste. Repeat on the reverse.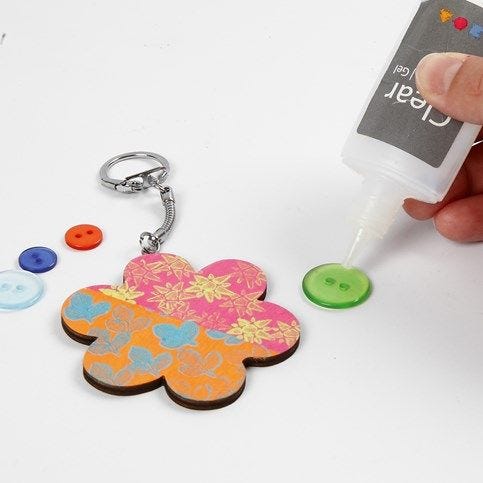 5.
Glue buttons on for eyes using Clear Multi Glue Gel.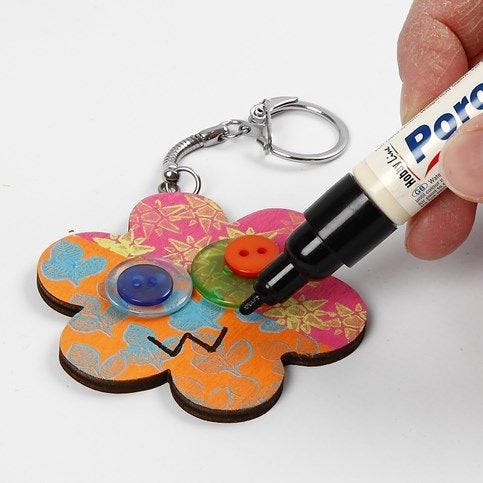 6.
Draw a mouth with a black glass and porcelain marker.