Crochet thick potholders in the waffle stitch crochet pattern from two strands of cotton yarn 8/4 and attach a leather strap for hanging. You will need 55 g of cotton yarn per potholder.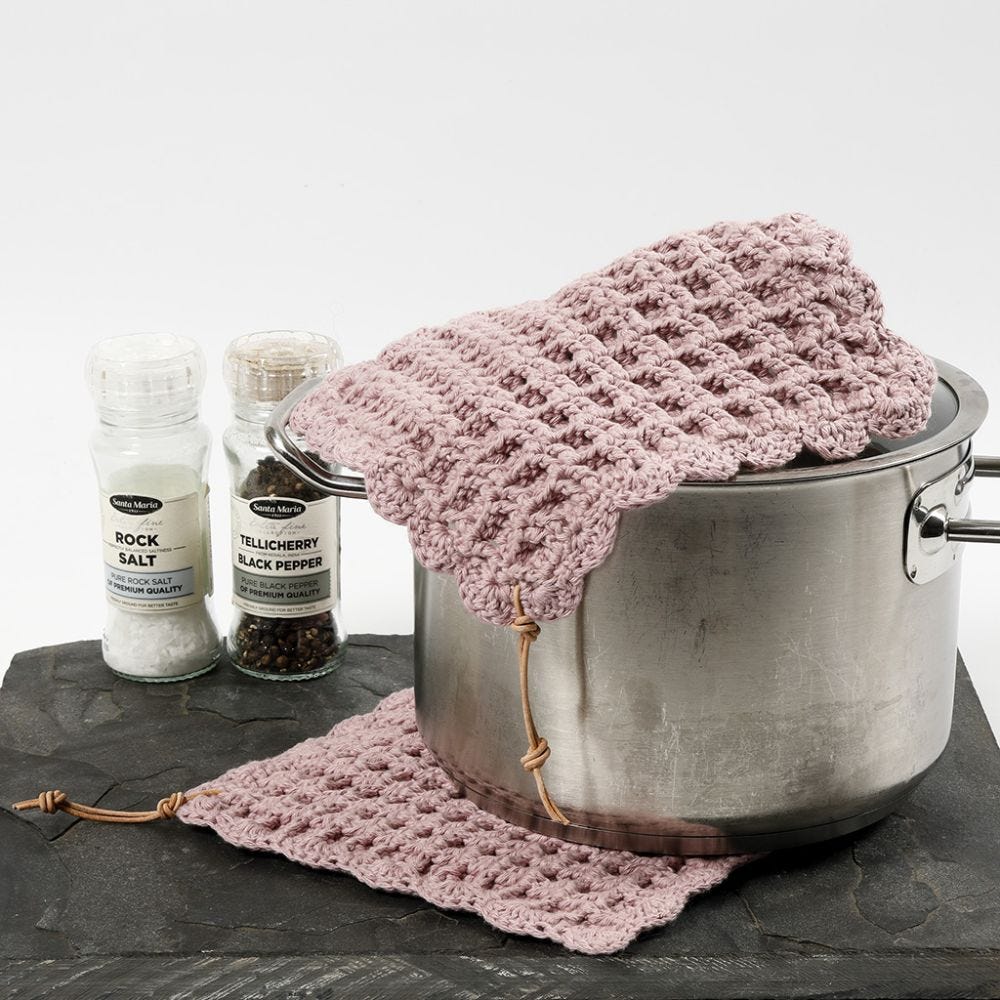 How to do it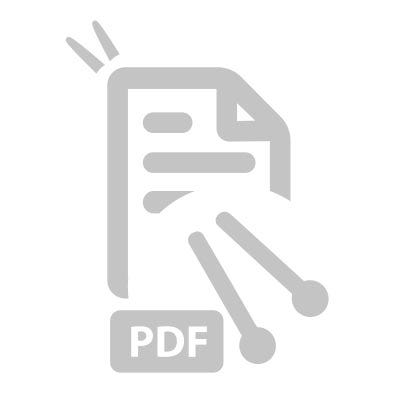 Attached file:
Download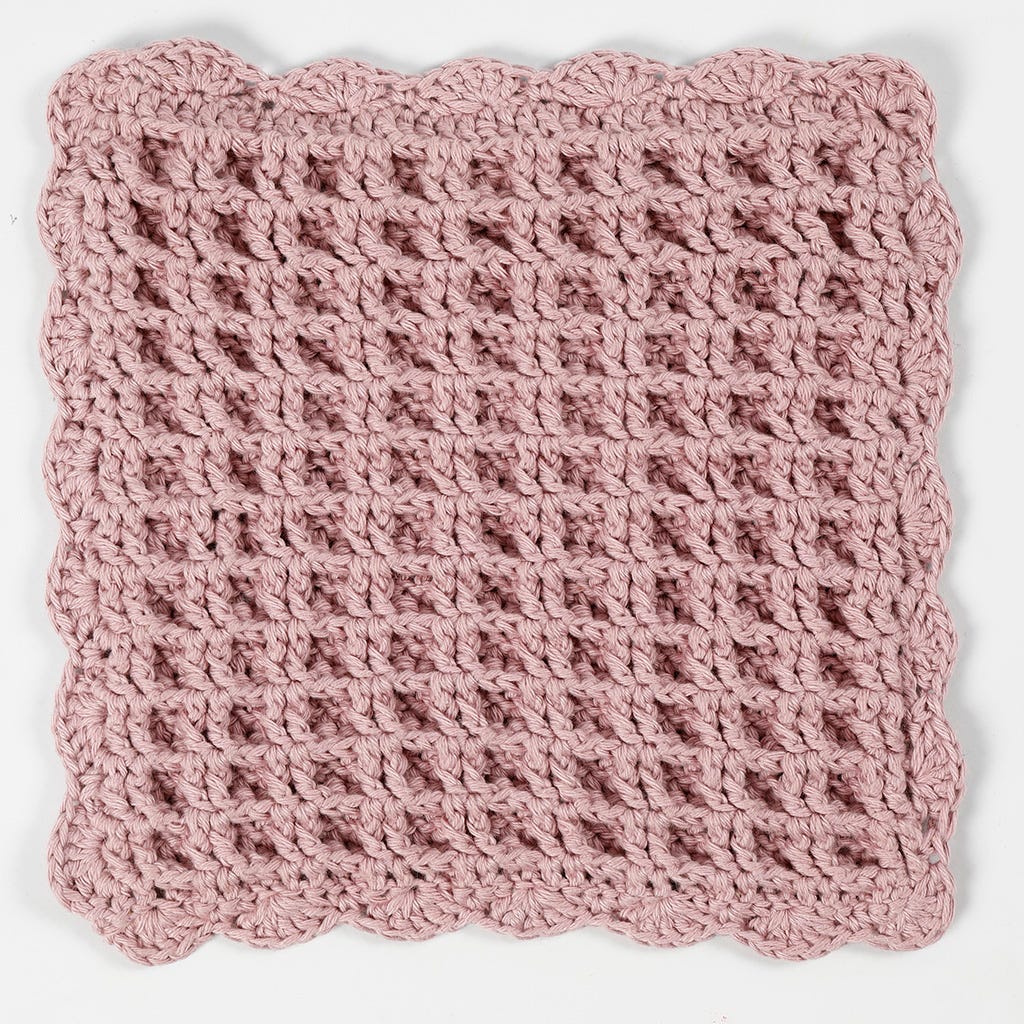 A tip:
In order for the potholders to keep the colours from fading, you may soak them in cold water adding a small amount of white vinegar. Wash the potholders before use at 40°C.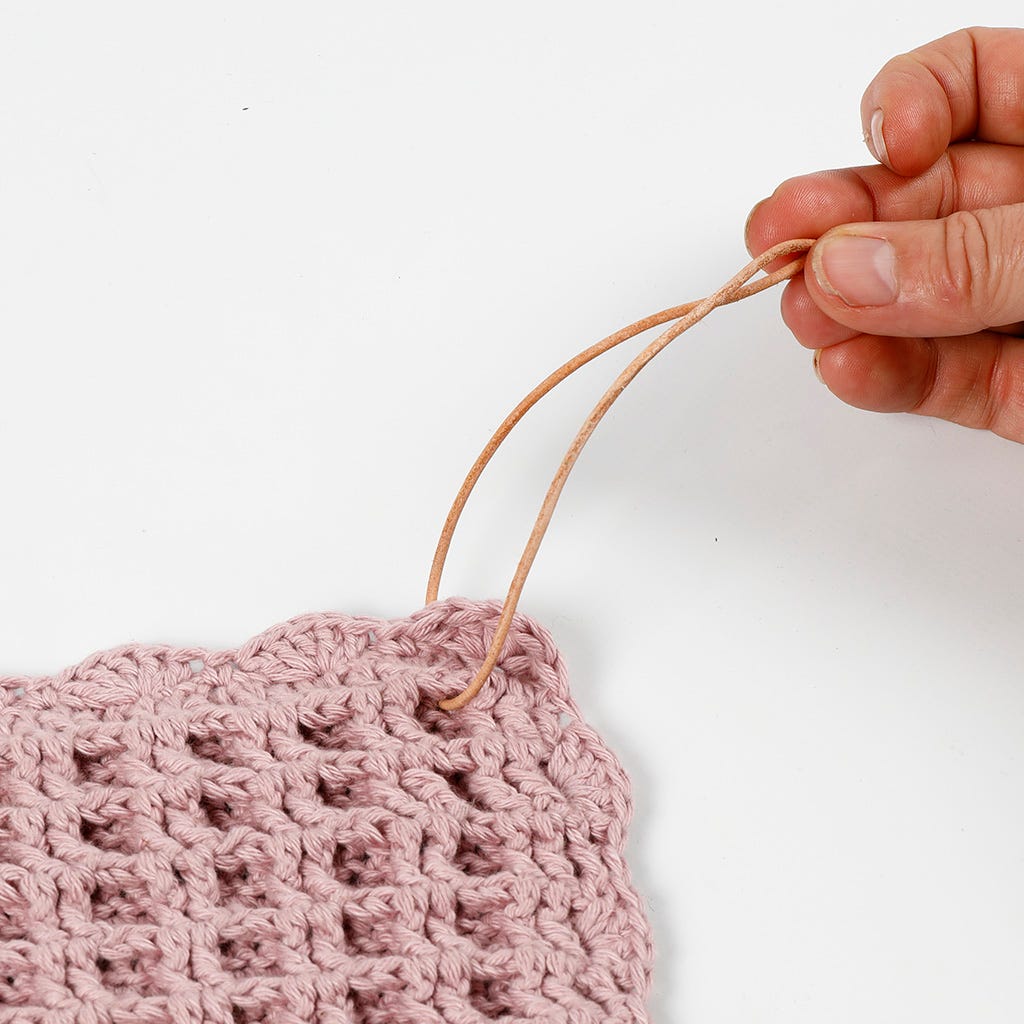 3
Cut a 22 cm leather cord and push it through one of the corners of the potholder.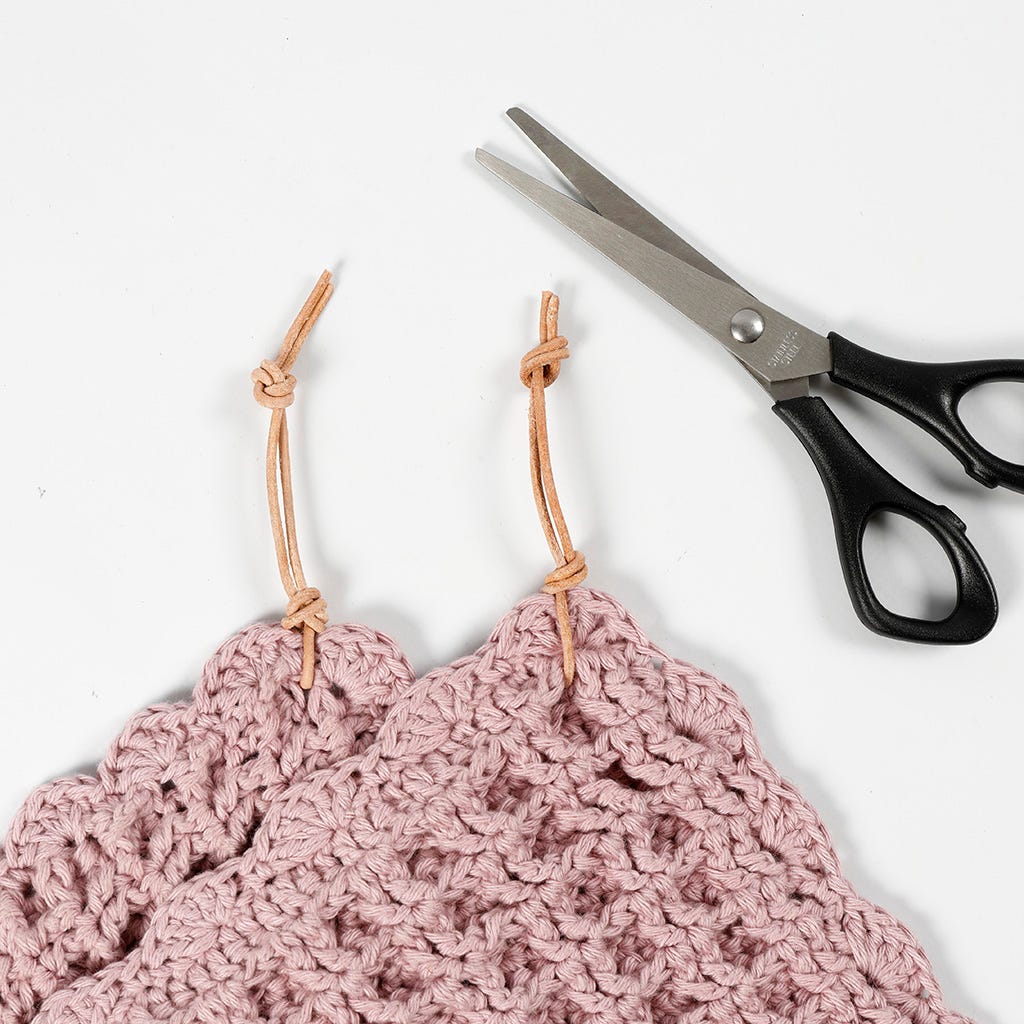 4
Tie a knot in the doubled-over leather cord close to the potholder and another knot at the end.