A marbled flower pot from bamboo fibre
Add a marble effect to a bamboo fibre flower pot with Plus Color craft paint and Pouring-Fluid which is poured over the flower pot.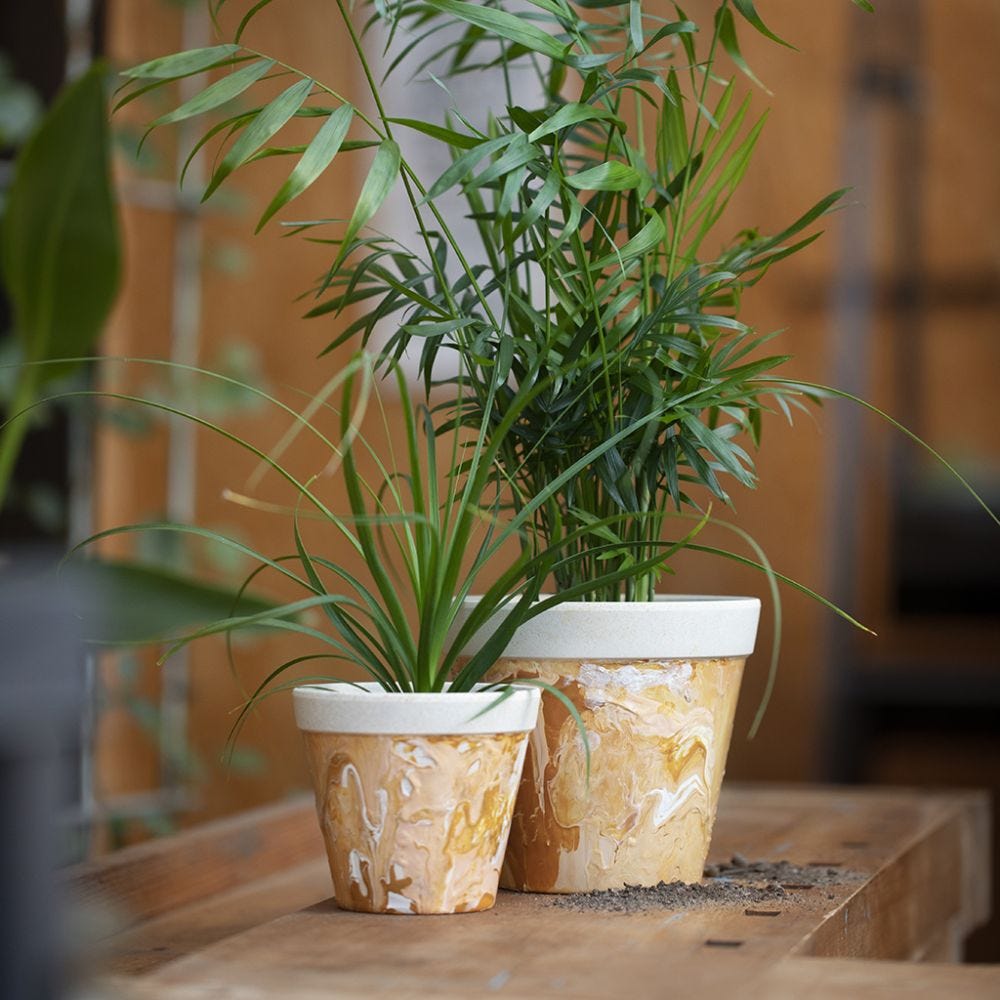 How to do it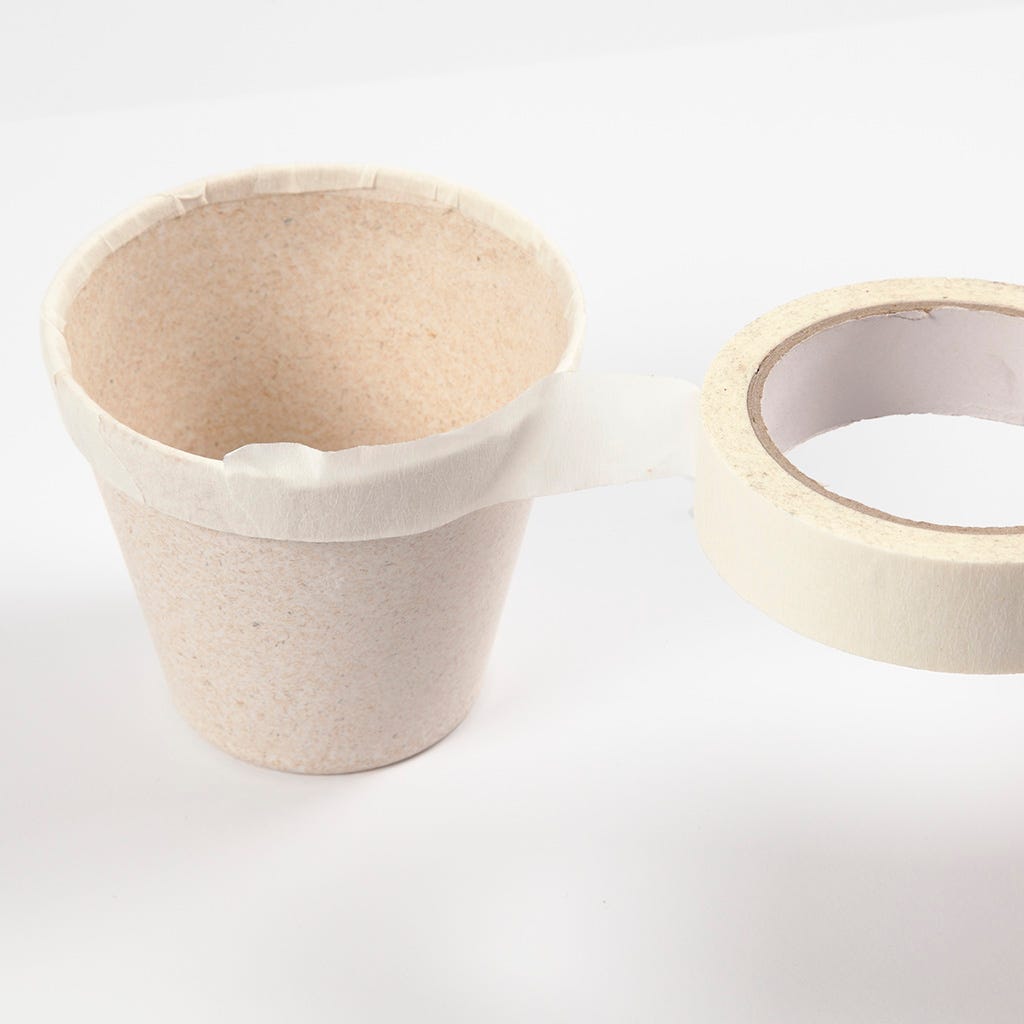 1
Attach masking tape along the edge at the top of the flower pot.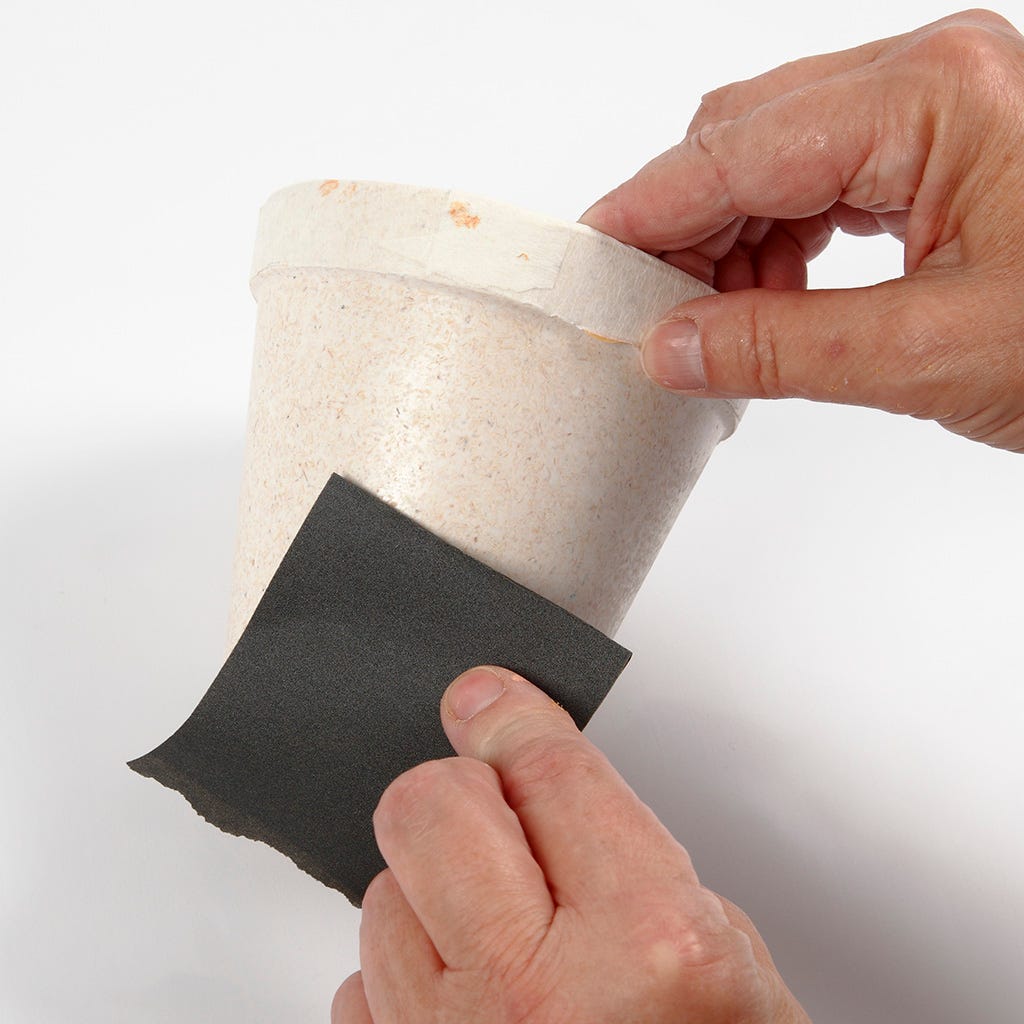 2
Sand the rest of the flower pot with a light pressure so that the paint sticks better.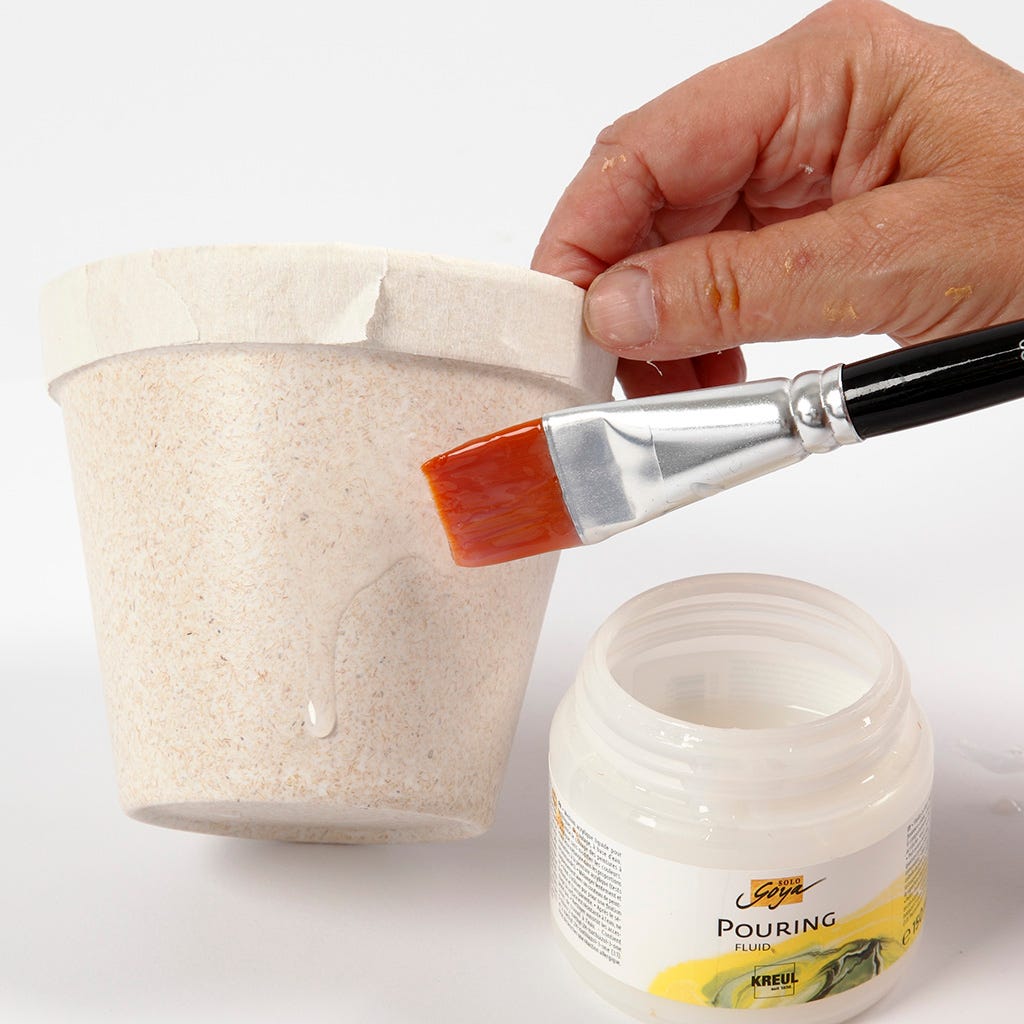 3
Apply a coat of Pouring-Fluid onto the flower pot using a brush.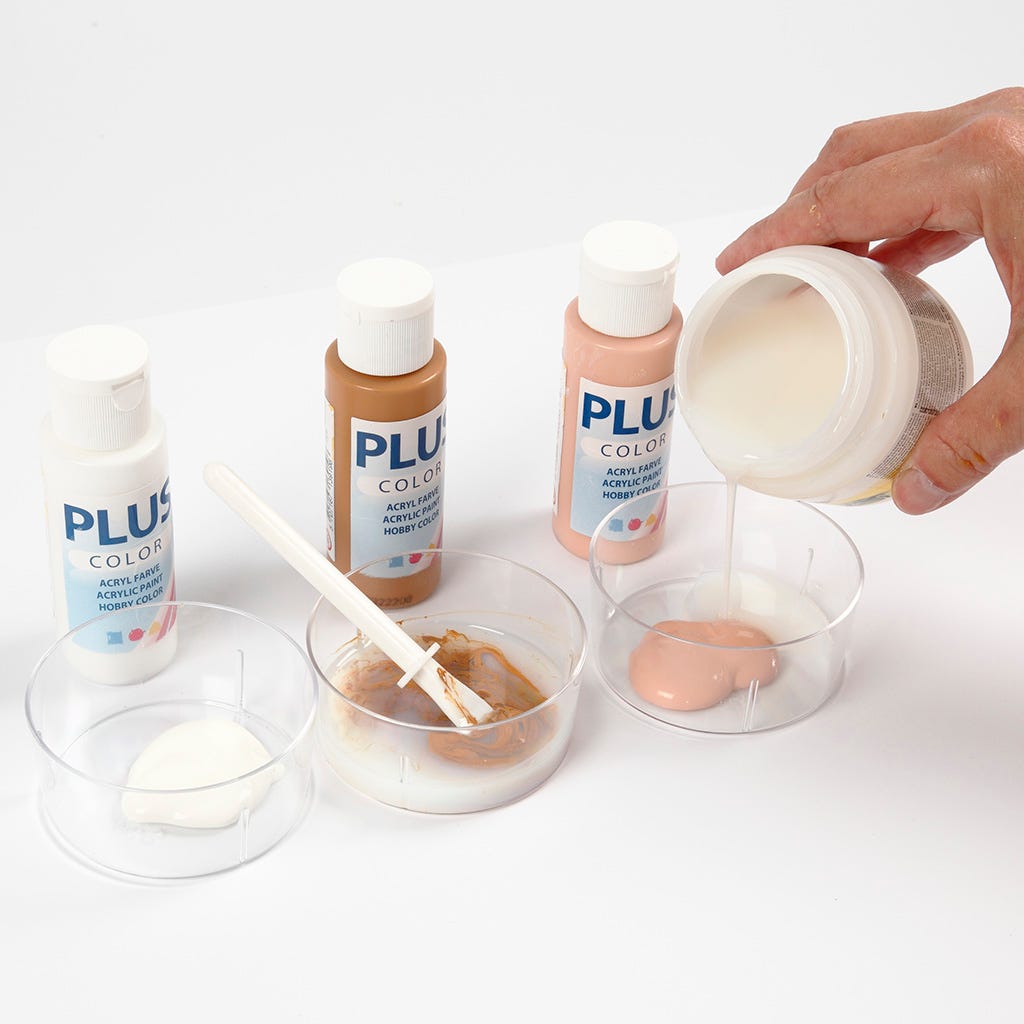 4
Make the craft paint ready by mixing it with Pouring-Fluid. The mixture must be very runny. Mix in a ratio of 1:1 to begin with and add more Pouring-Fluid if needed.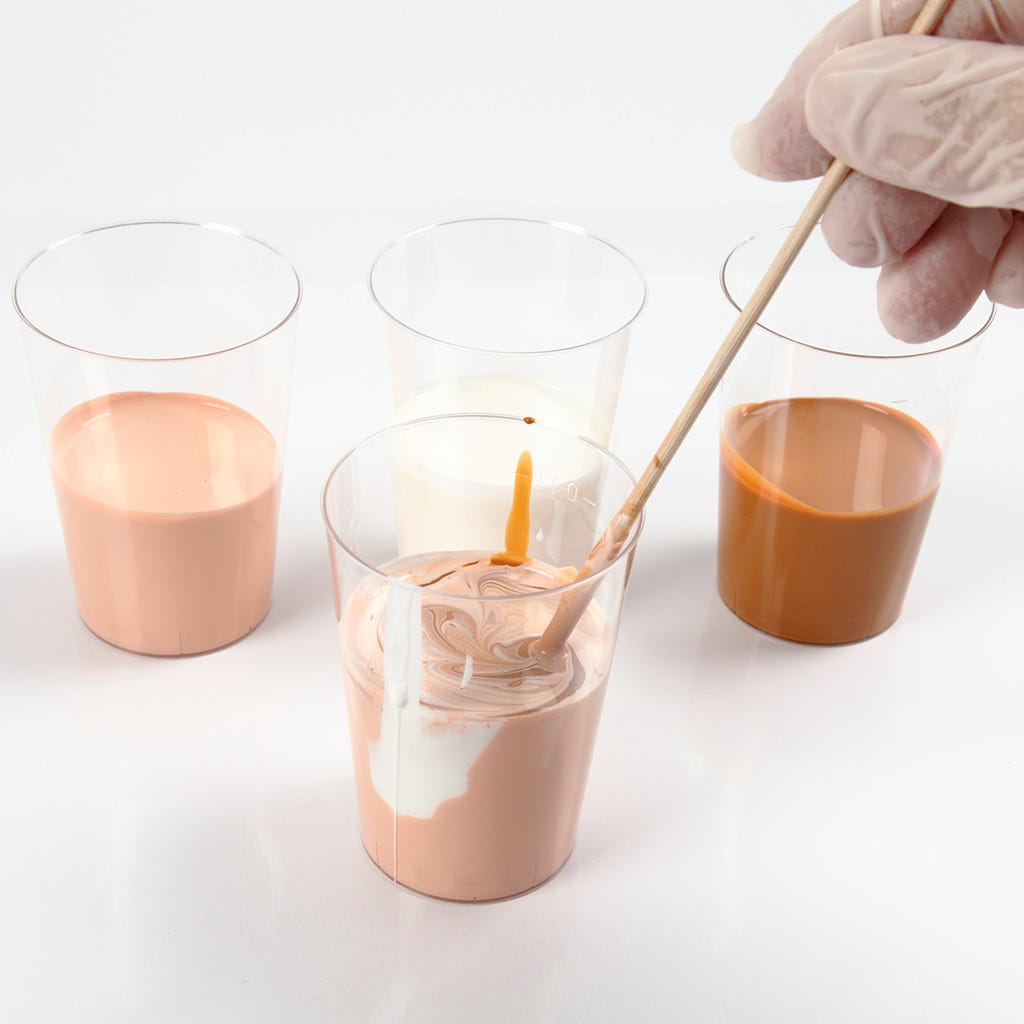 5
Alternately pour the coloured paints into a new plastic cup so that the colours form layers in the cup. Make sure to pour an equal amount of each colour paint in the plastic cup. Stir once to create movement in the colours.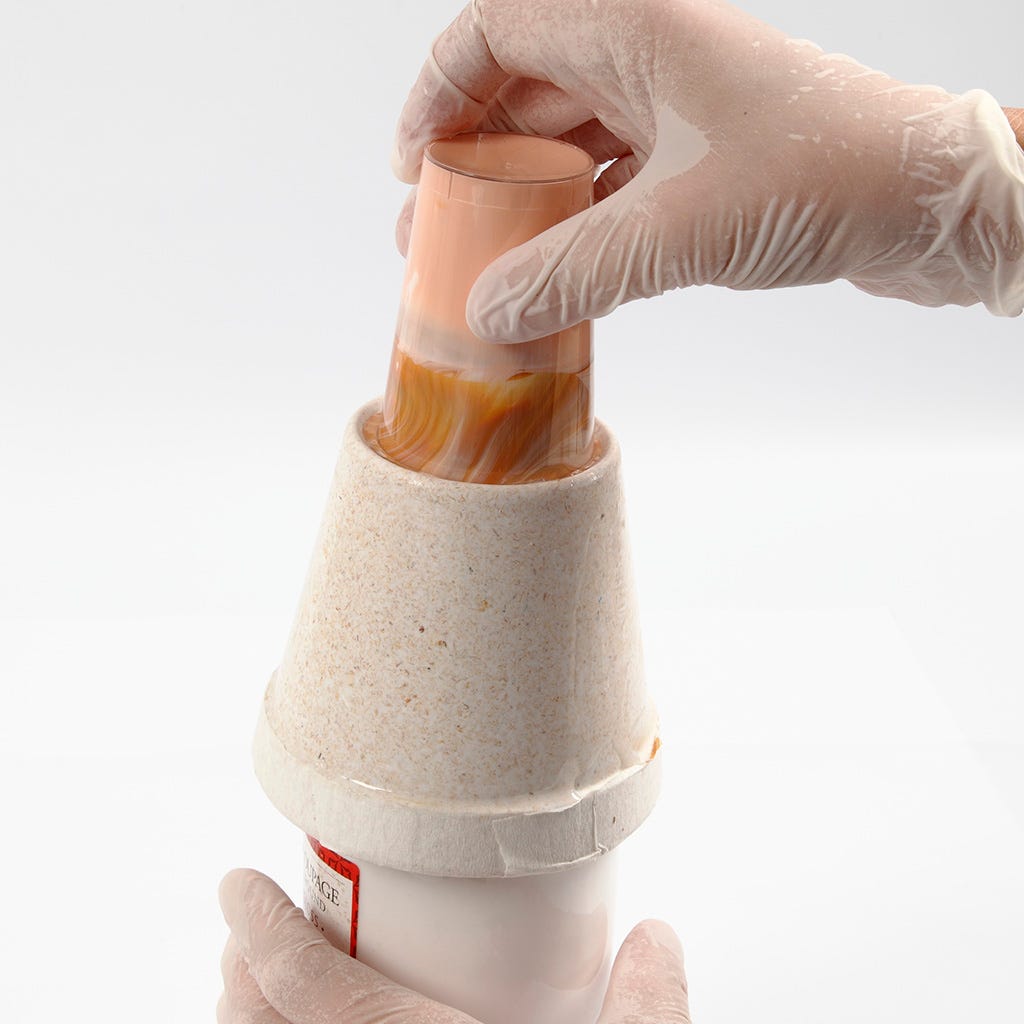 6
Cover your work table with a sheet of plastic and have some ready for hanging the flower pot to dry. Place the flower pot on top of the plastic cup and turn it upside down, so that the plastic cup is on top of the flower pot.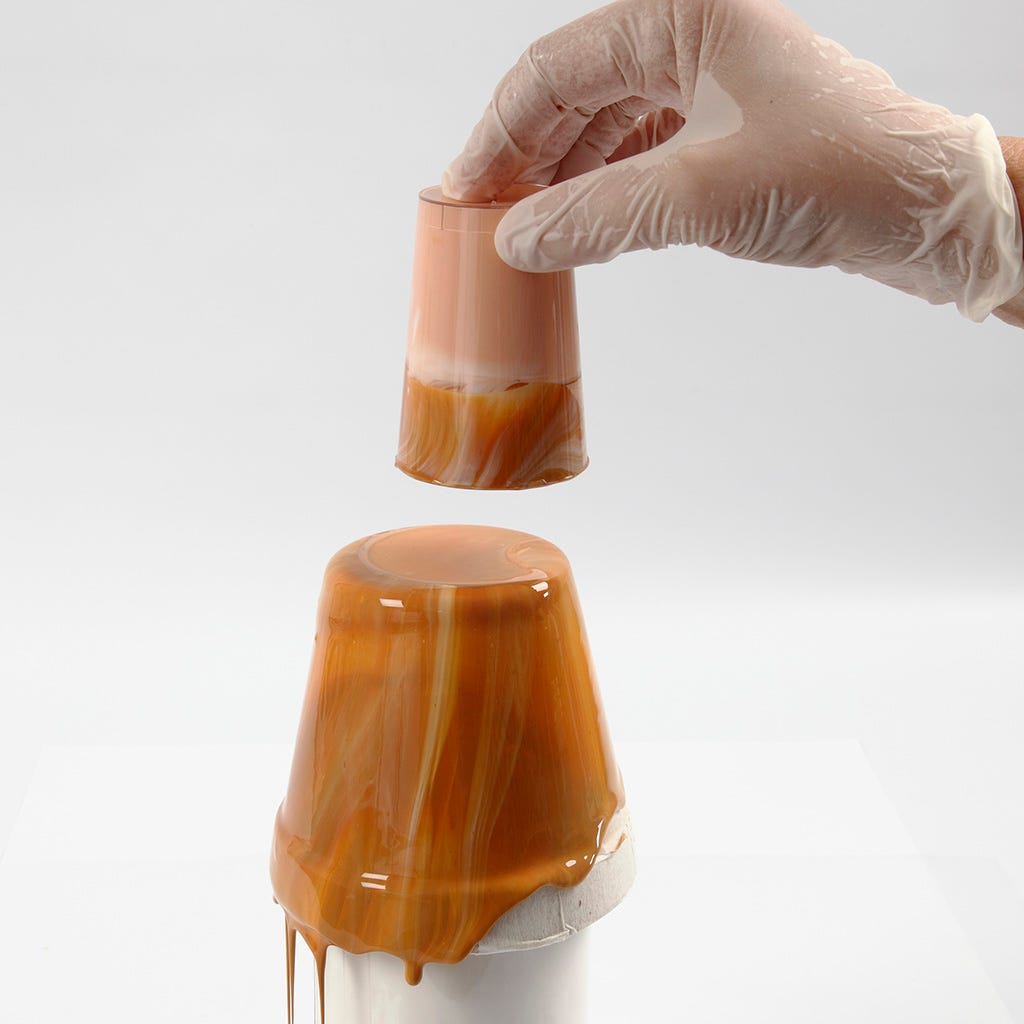 7
Lift the plastic cup and let the paint run over the flower pot.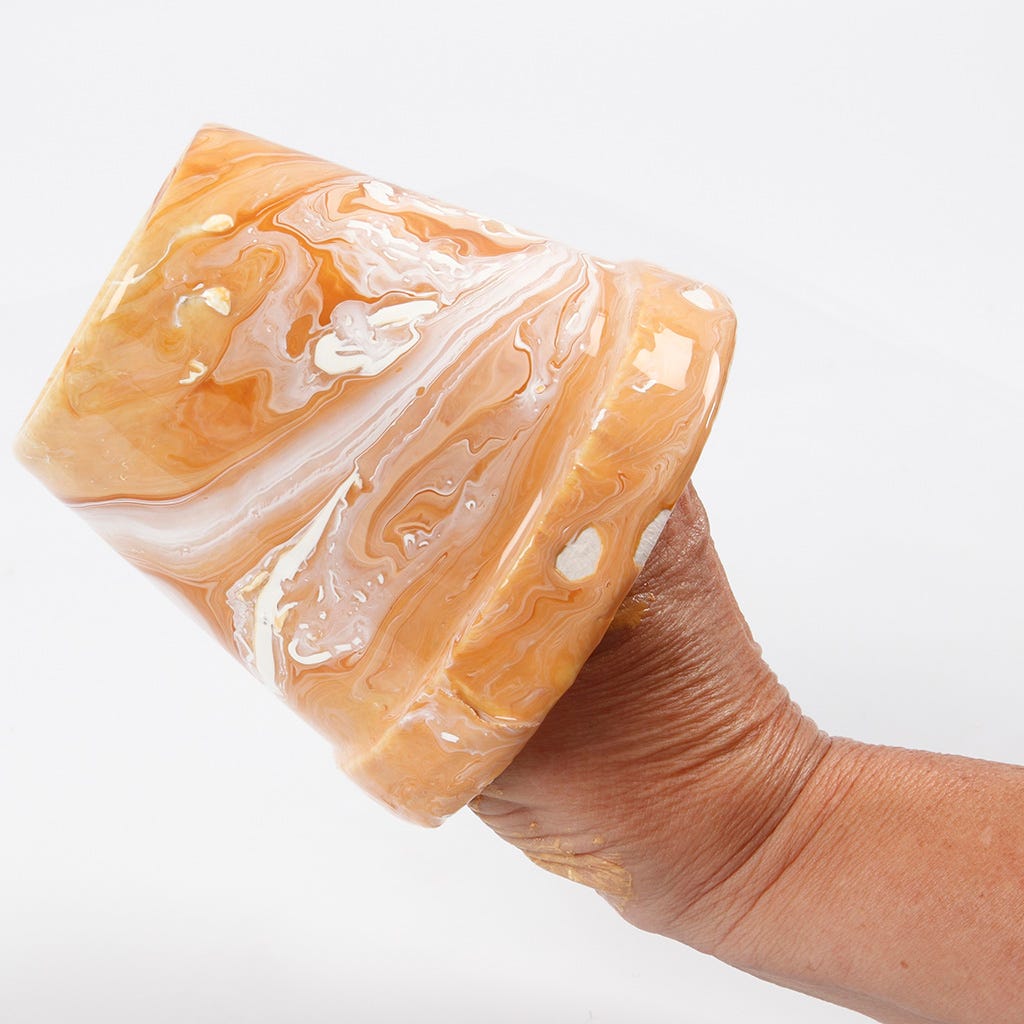 8
Move the flower pot from side to side so that the colours move in different directions. You may add a couple of drops of paint if you want to get more of a play of colours. Remove the masking tape when the paint is almost dry.