A Christmas Bauble decorated as a Snowman
Make your own lovely Christmas baubles modelled as snowmen by covering polystyrene baubles with Foam Clay and decorating them with accessories for snowmen.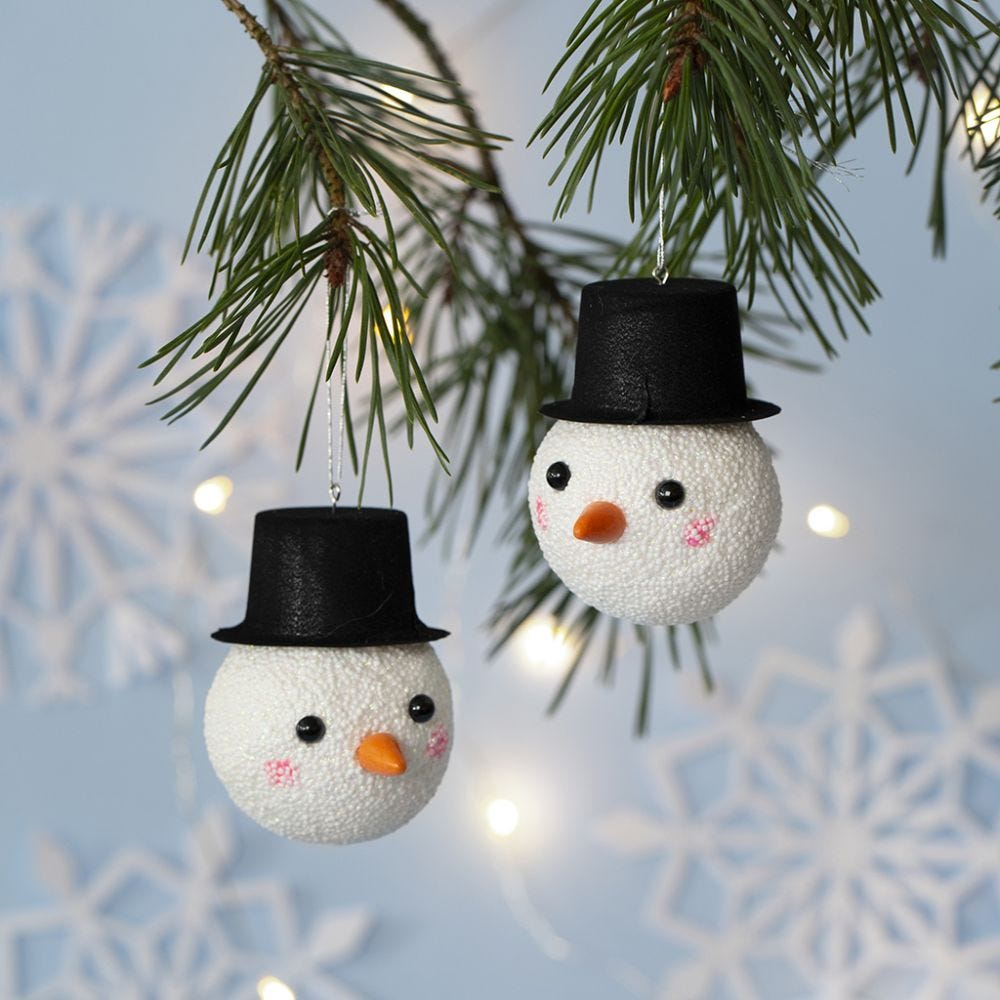 How to do it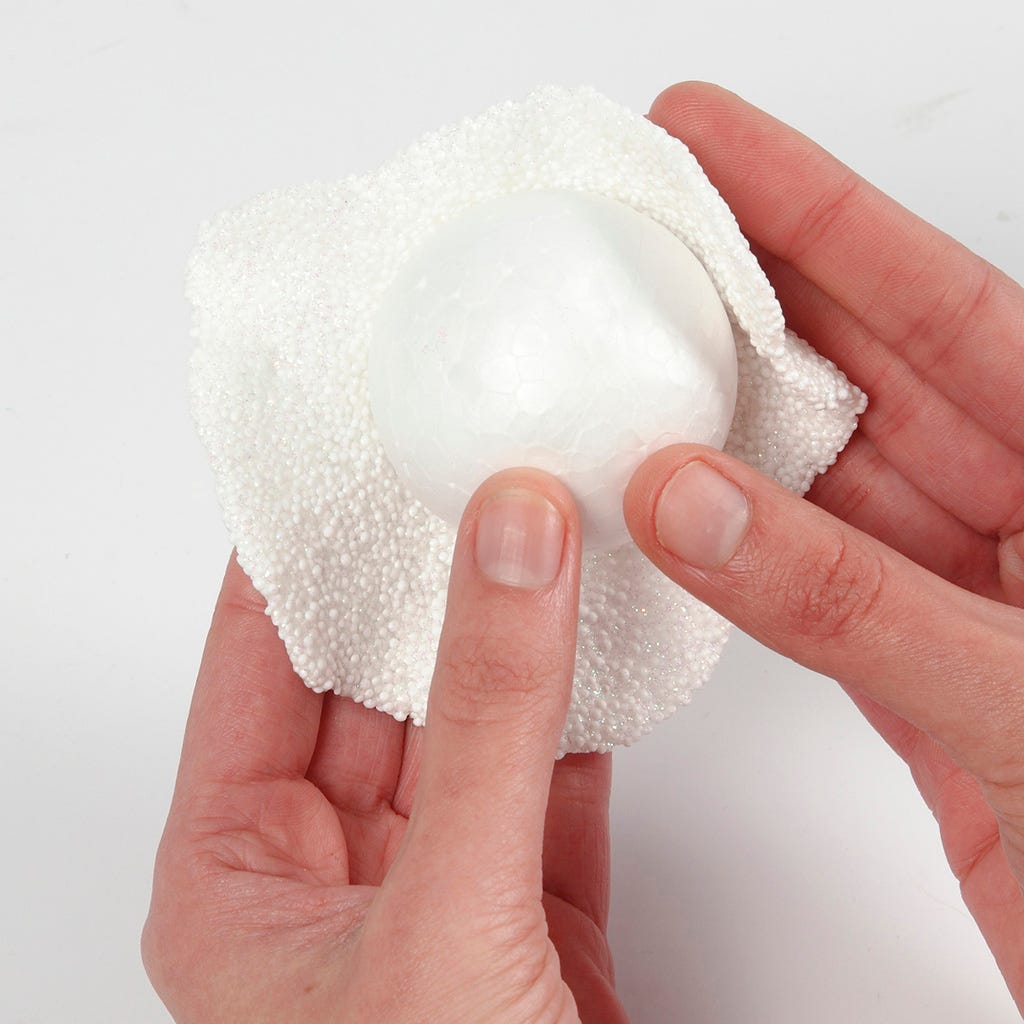 1
Press or roll Foam Clay flat and cover the entire polystyrene ball.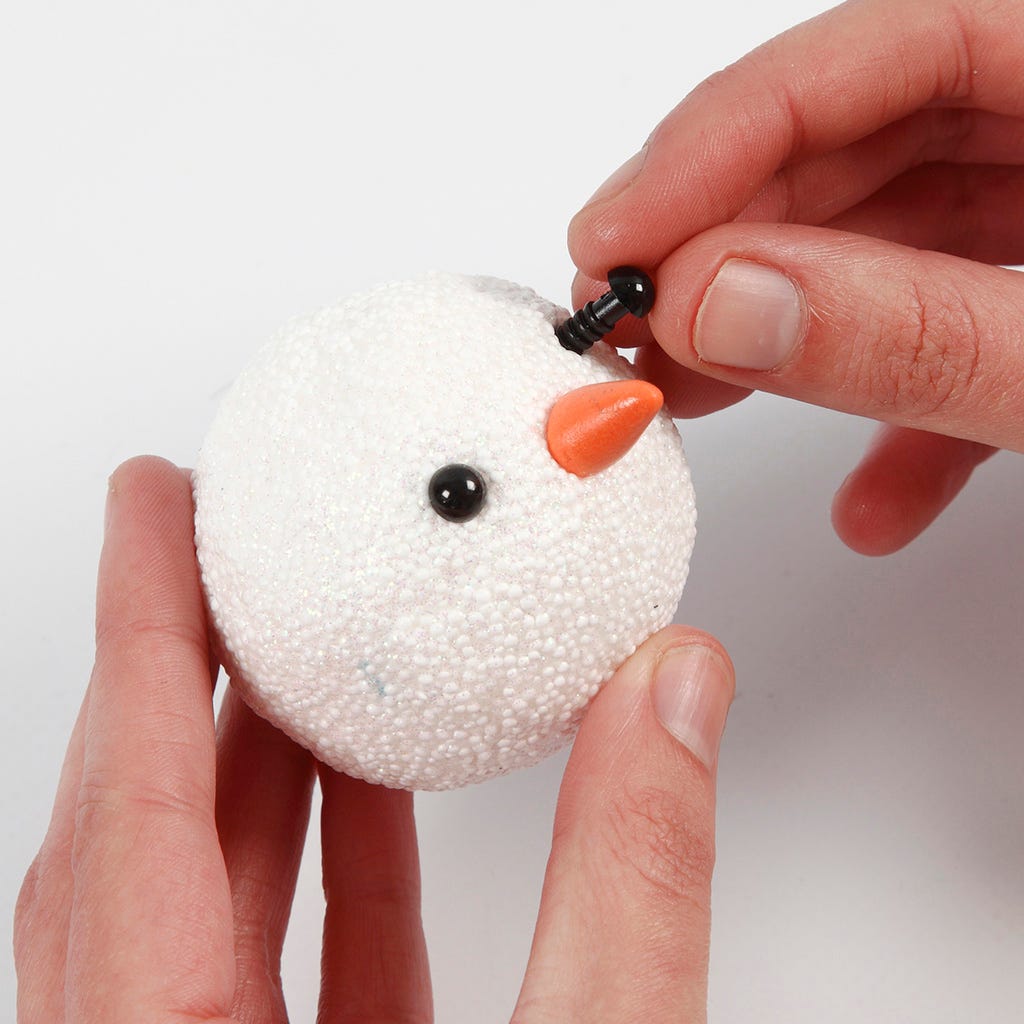 2
Push the eyes and the nose into the ball whilst the Foam Clay is still wet.
3
Roll small cheeks from pink Foam Clay.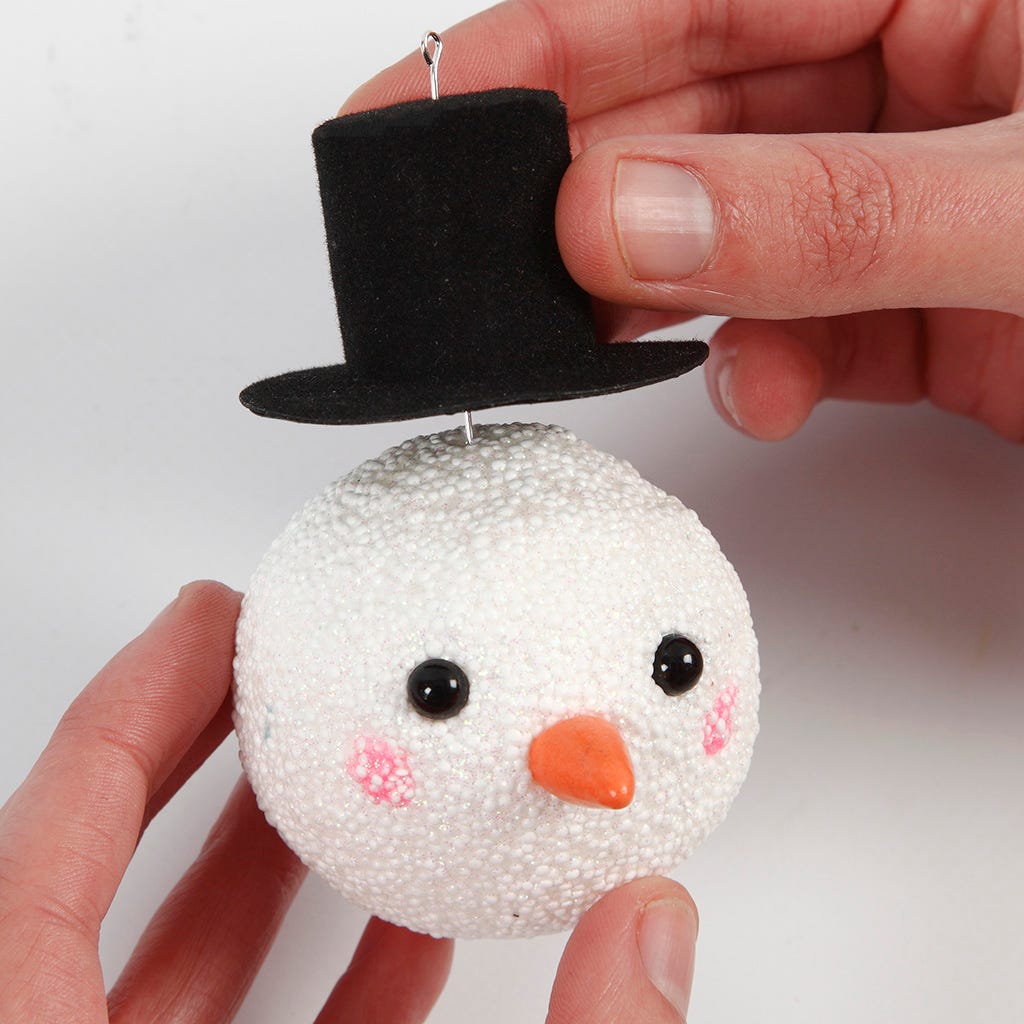 4
Push the eye pin through the hat and further through the snowman's head to keep the hat in place.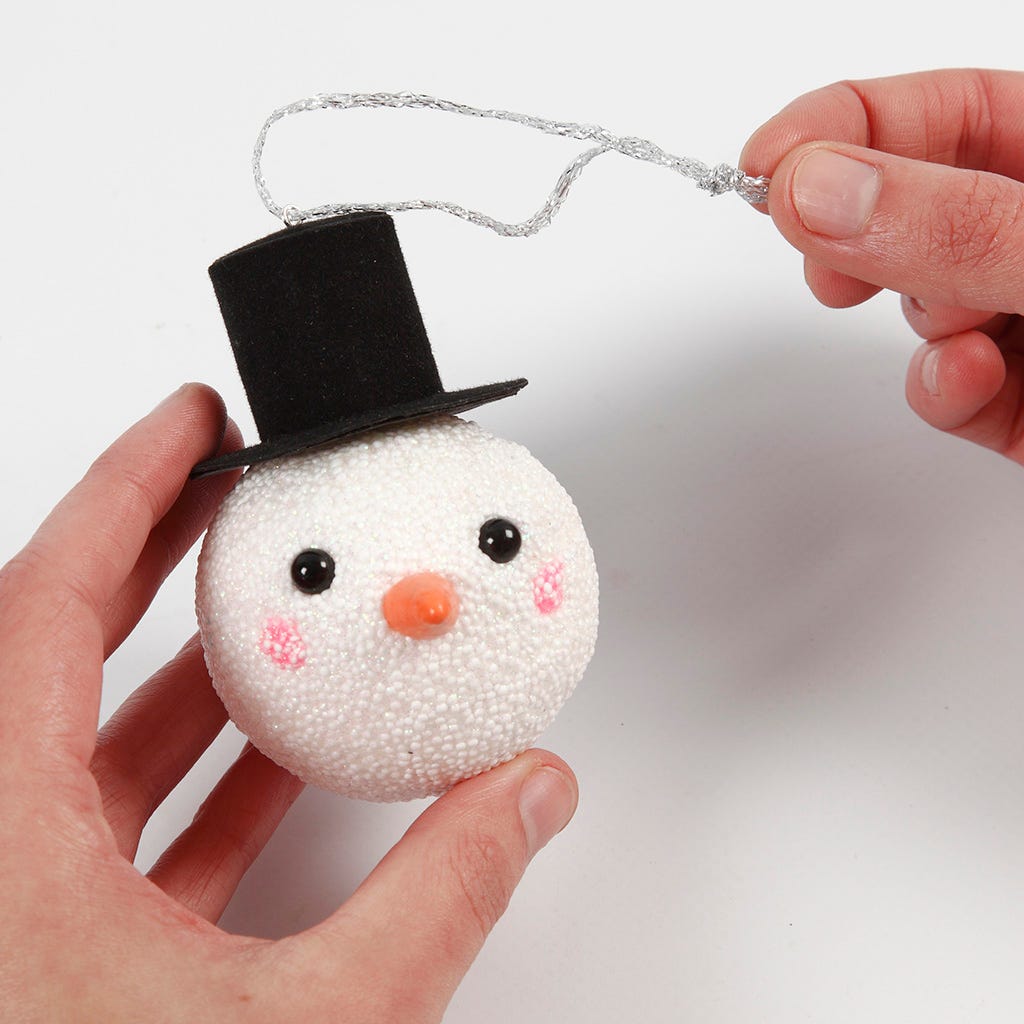 5
Thread a piece of silver thread through the eye pin at the top and tie a knot to make a loop.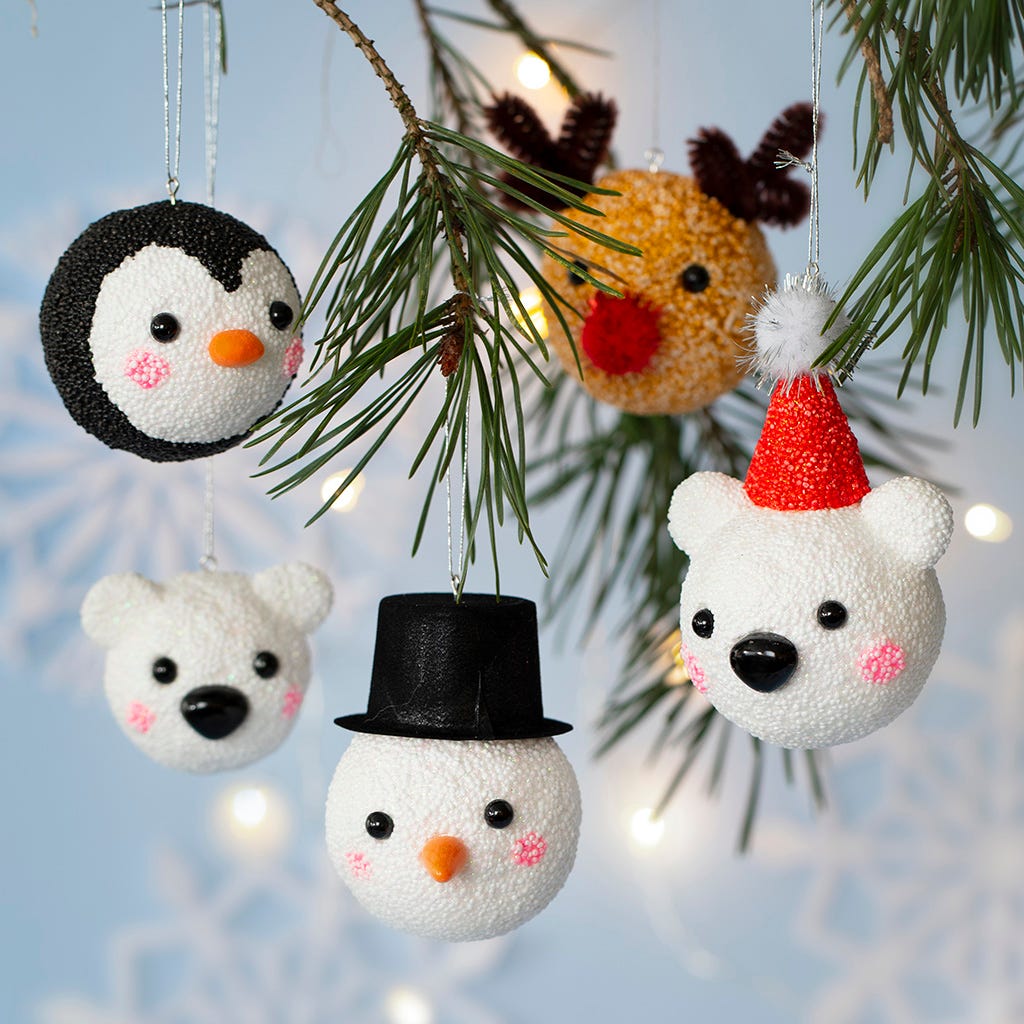 Another variant
Here is the snowman Christmas bauble with his Polar friends.