A Money Gift in a Box with a Surprise in the Lid
This box is decorated with design paper. Attach birds with bank note wings inside the lid, so that they hang freely when opening the box. Decorate the top of the lid with a gold-painted wooden bead.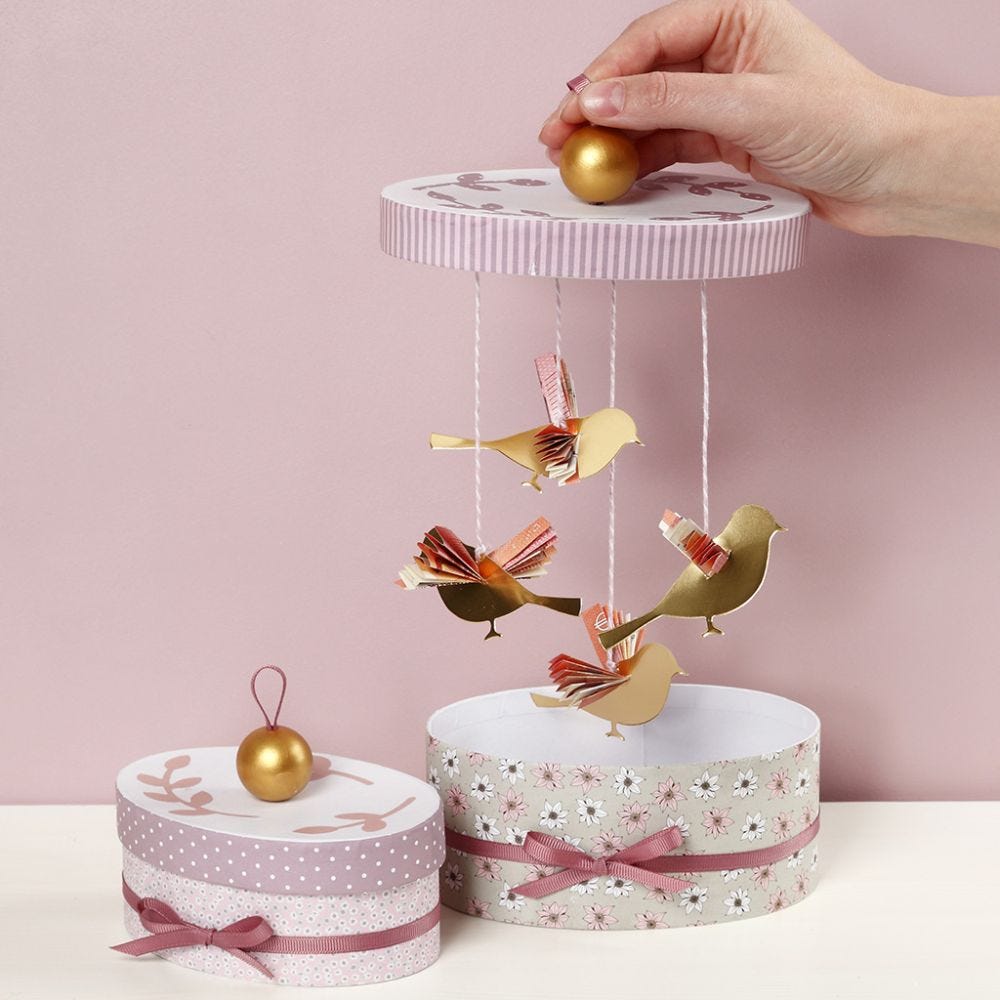 How to do it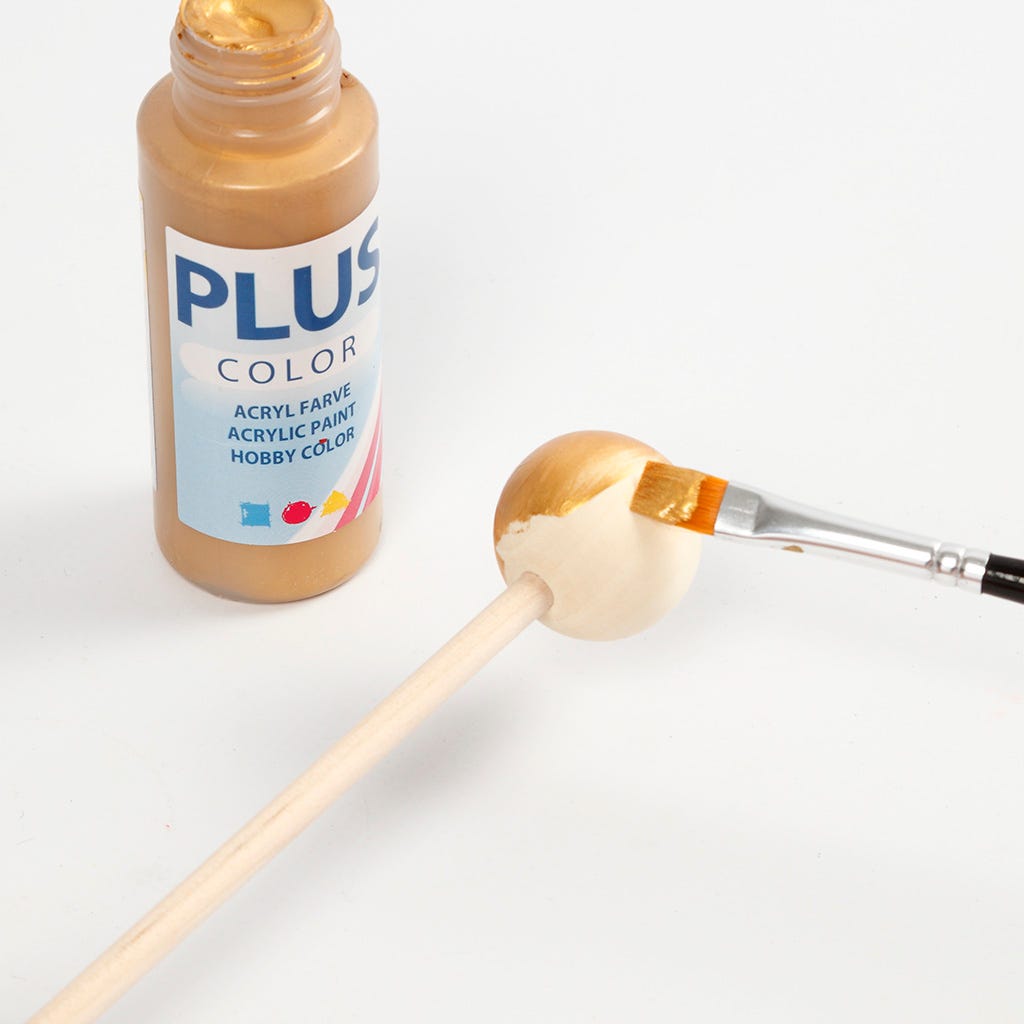 1
Paint the wooden bead with gold Plus Color craft paint.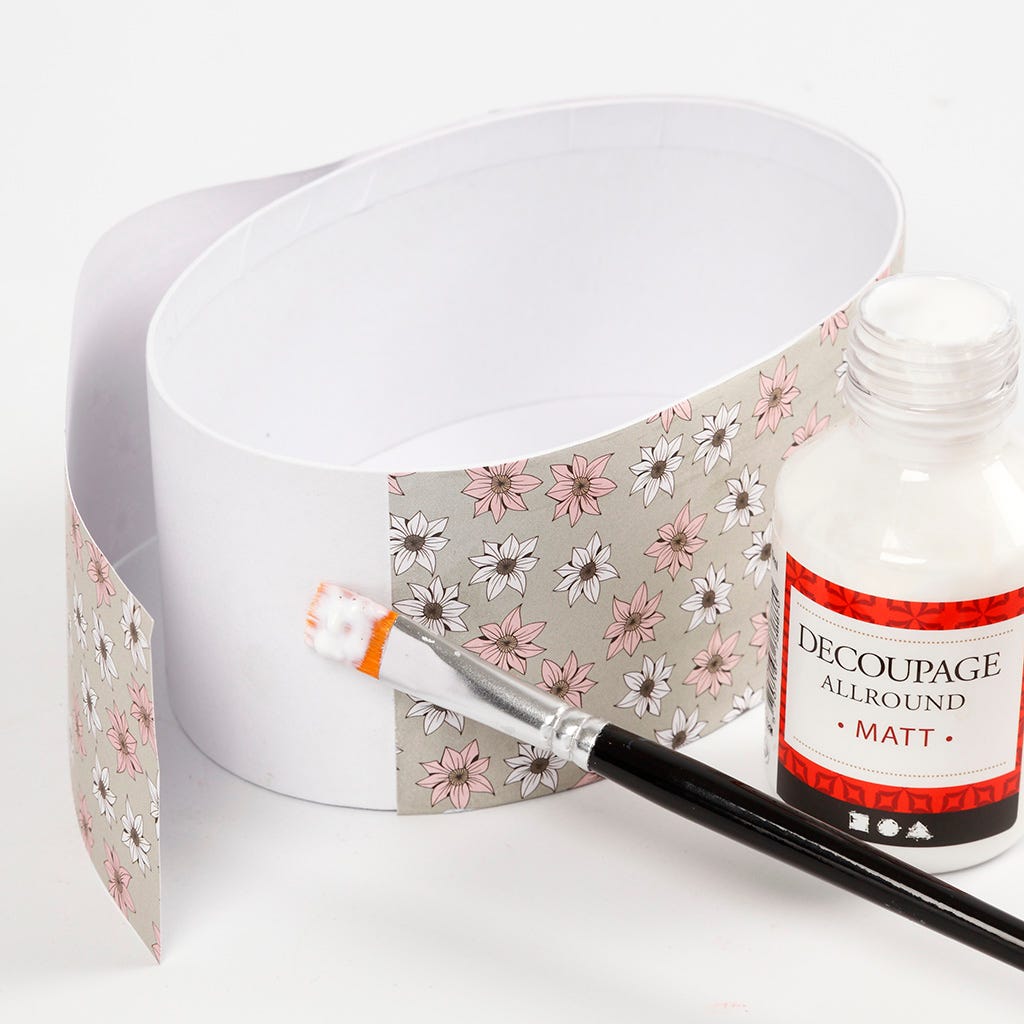 2
Attach design paper onto the box and the rim of the lid using decoupage lacquer.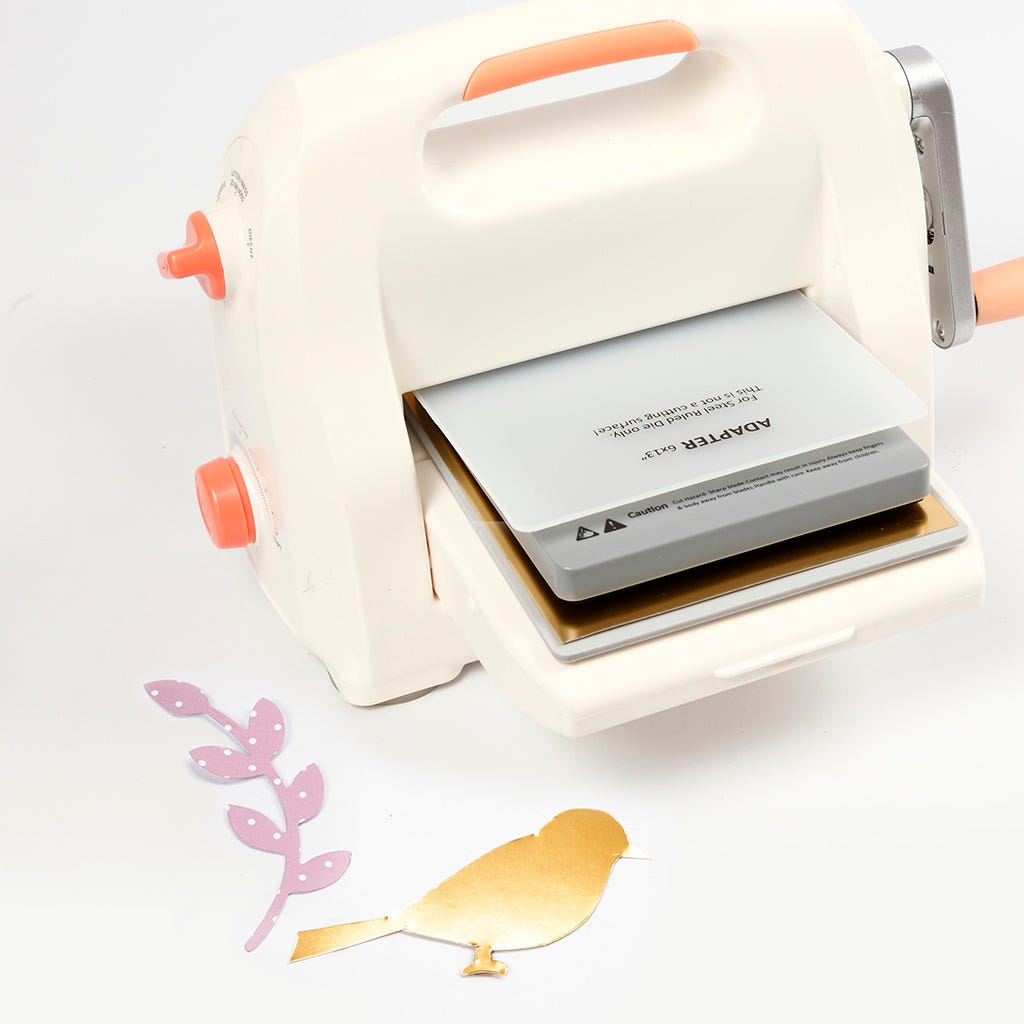 3
Punch out birds and leafy vines from gold metallic paper and design paper using a die-cutting & embossing machine.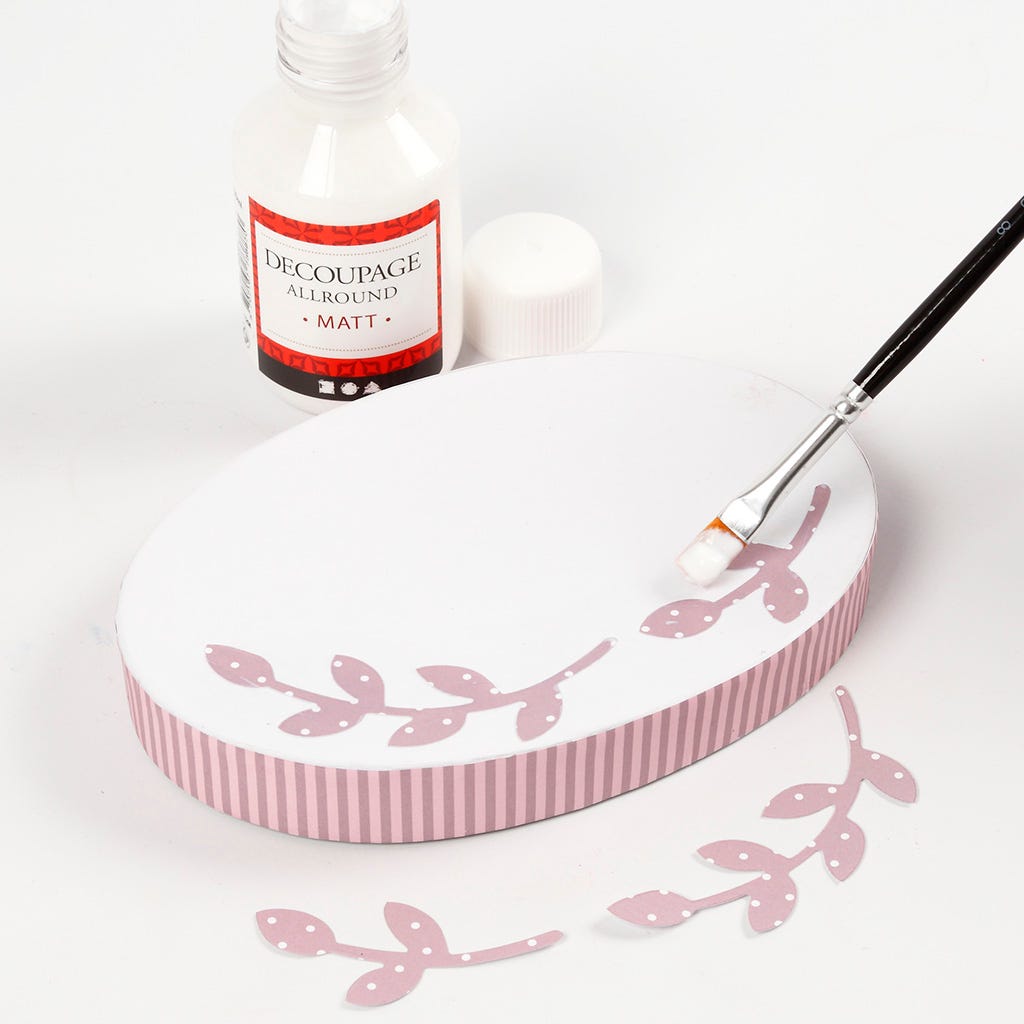 4
Apply a coat of decoupage lacquer onto the entire lid using a brush and attach the leafy vines onto the lid.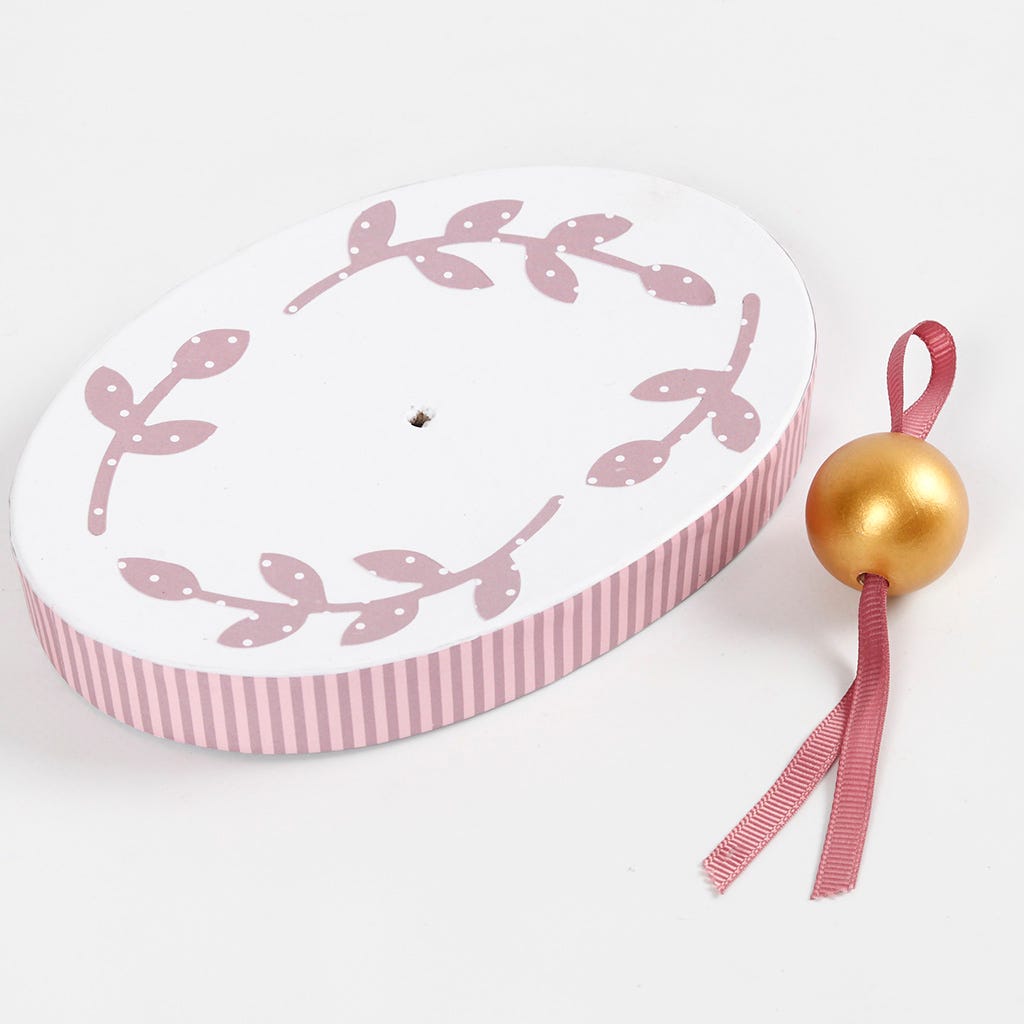 5
Make a hole in the middle of the lid. Thread a ribbon through the gold-painted bead and through the hole in the lid. Secure with a knot inside the lid.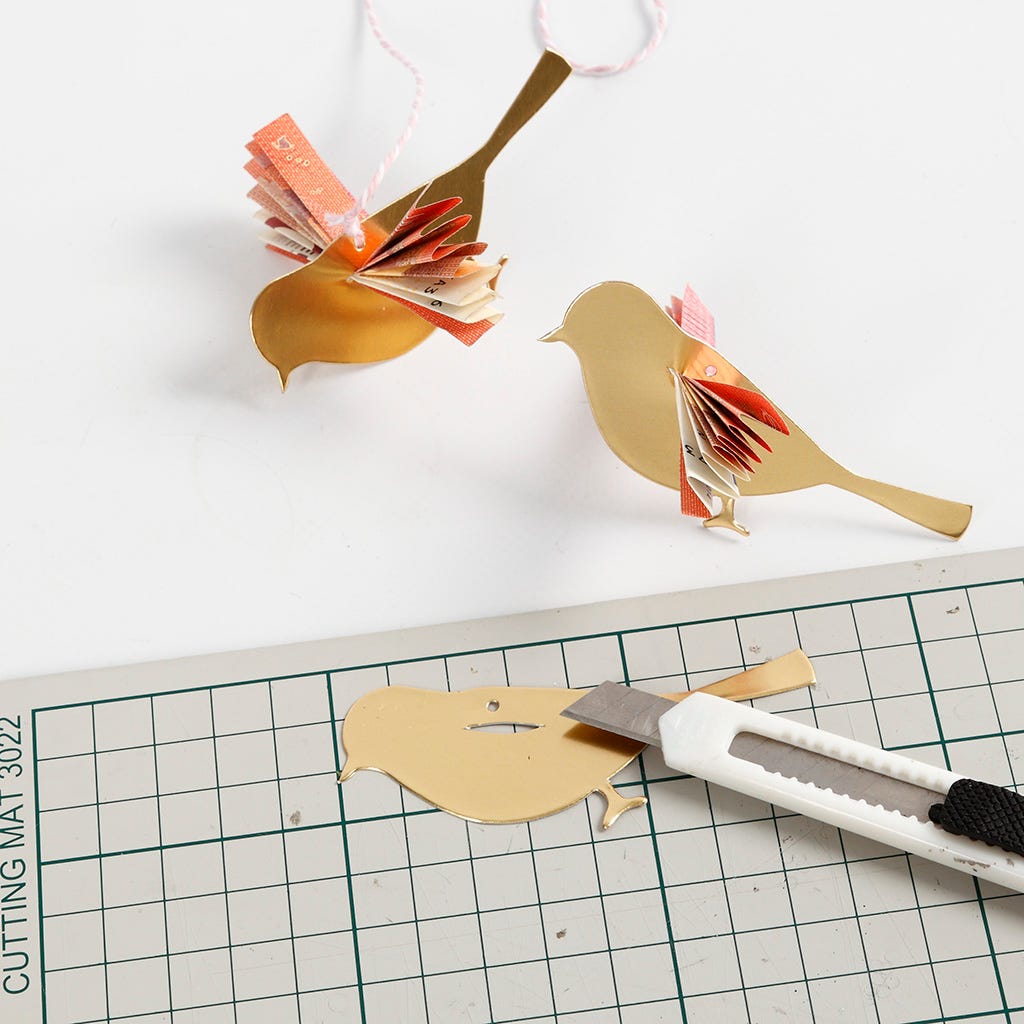 6
Make a cut in the birds for the bank note wings and a hole at the top for hanging.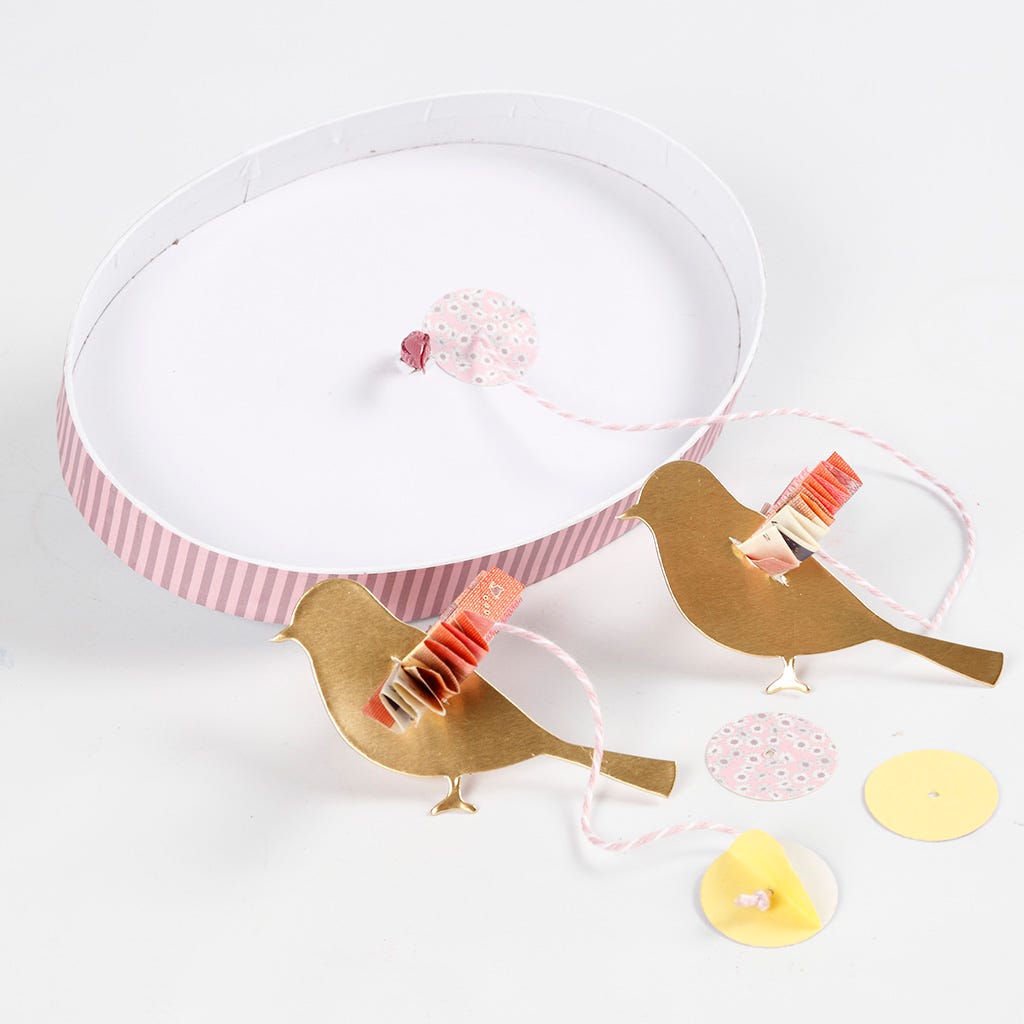 7
Cut small circles from design paper with double-sided foil tape on the back. Make a hole in the middle of the circle and thread a piece of cotton cord through the hole. Trim the cord to your chosen length. Remove the protective paper from the double-sided foil tape and attach the design paper circles to the inside of the lid.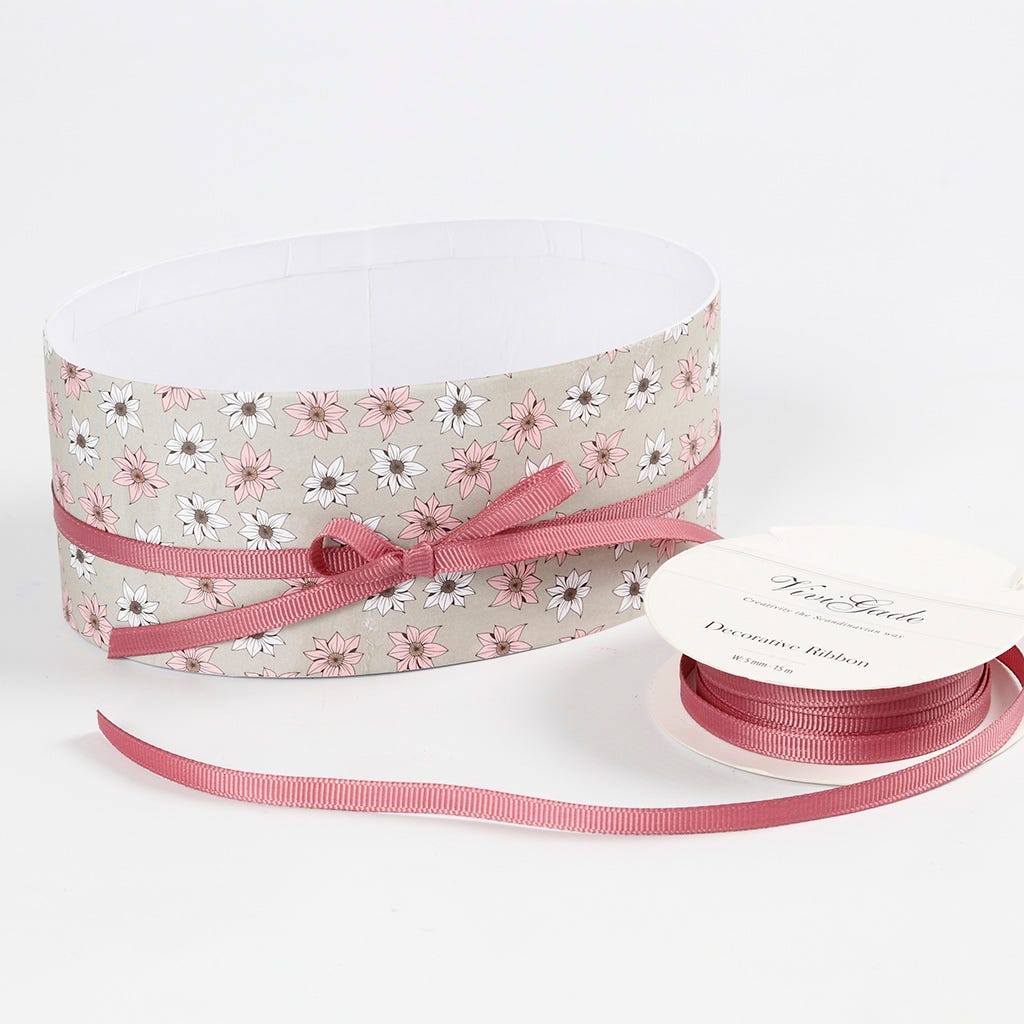 8
Tie a piece of decorative ribbon around the box and finish with a bow.