Baby Shower Gift Wrapping with Decorations
Mix and match gift wrapping for the baby shower by using wrapping paper, small bags or boxes decorated with ribbon, stamped designs and stickers.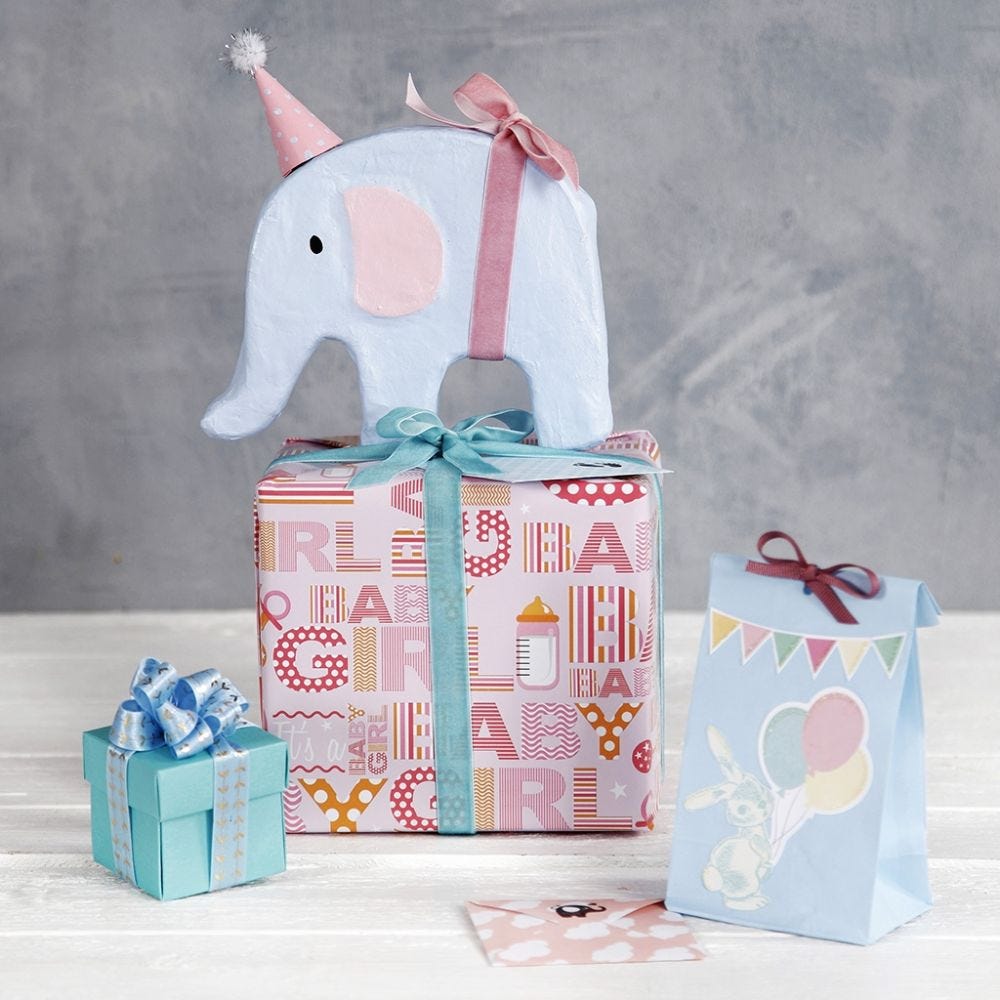 How to do it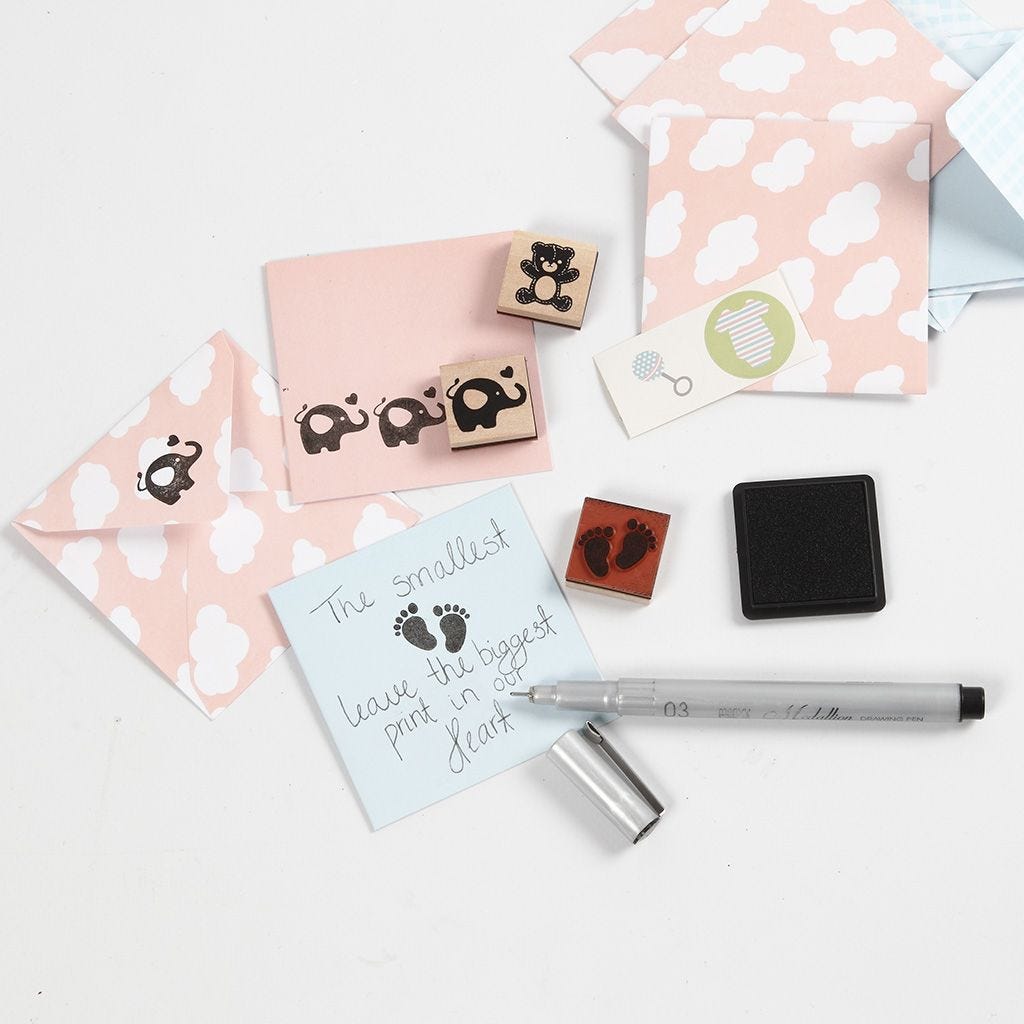 1
Decorate greeting cards and envelopes with stamped designs and stickers which are included in the greeting card set.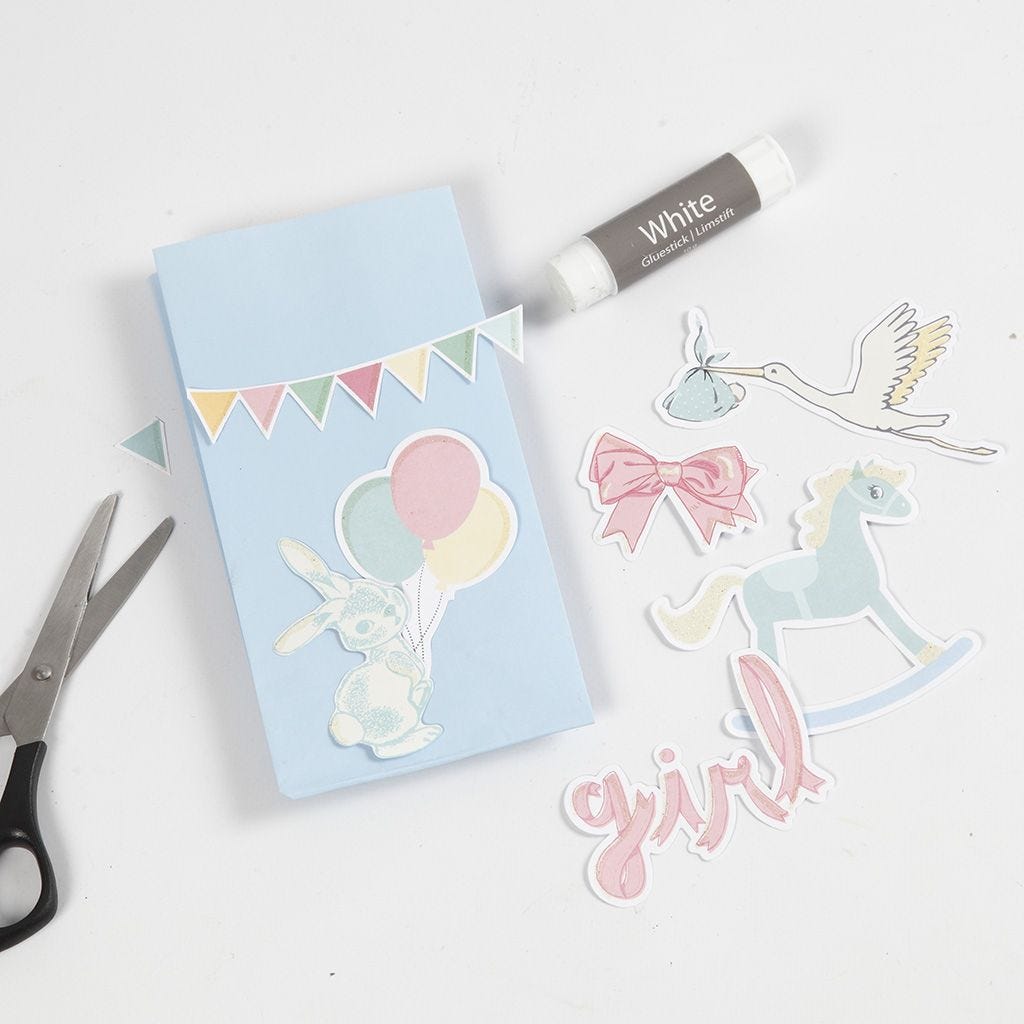 2
Glue decorative card design cut-outs onto the bag using a glue stick.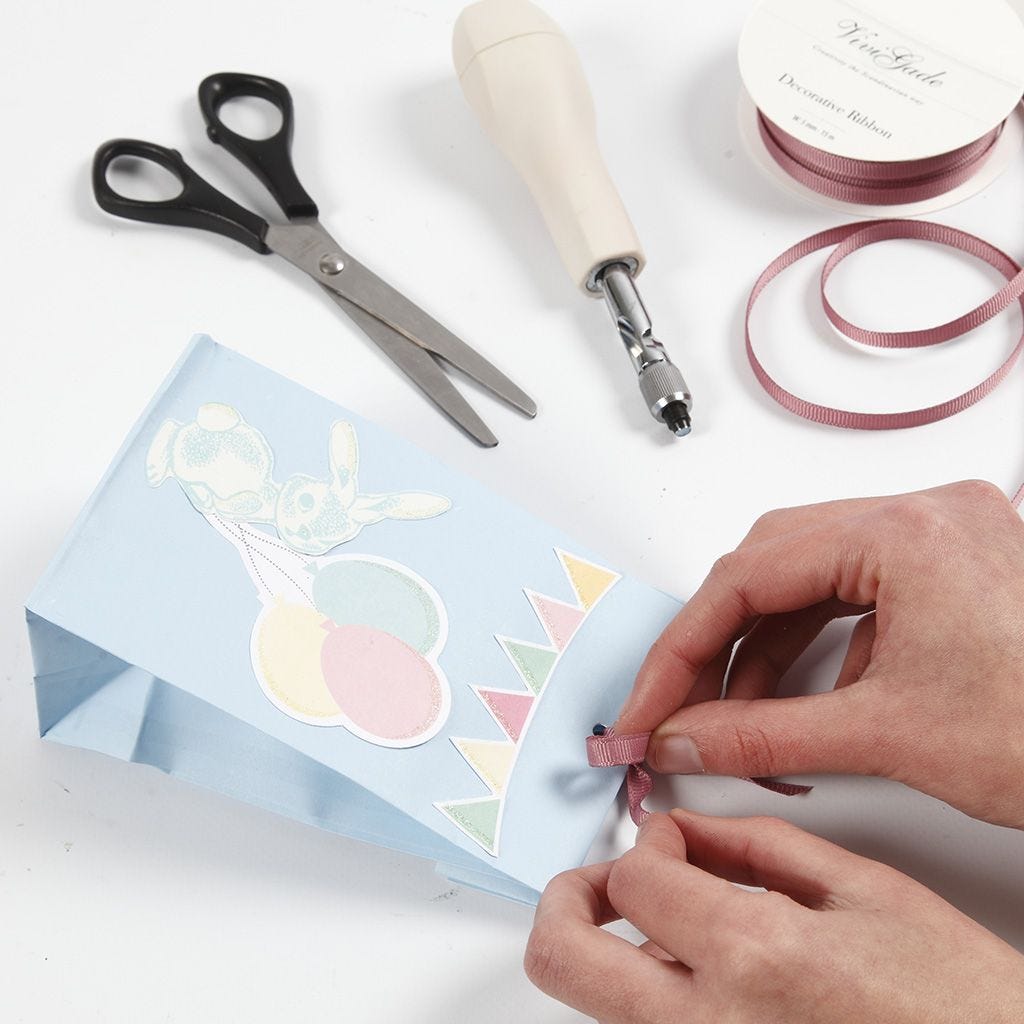 3
Close the bag by folding down the top and making a hole with a hole punch. Tie a ribbon through the holes and finish with a bow.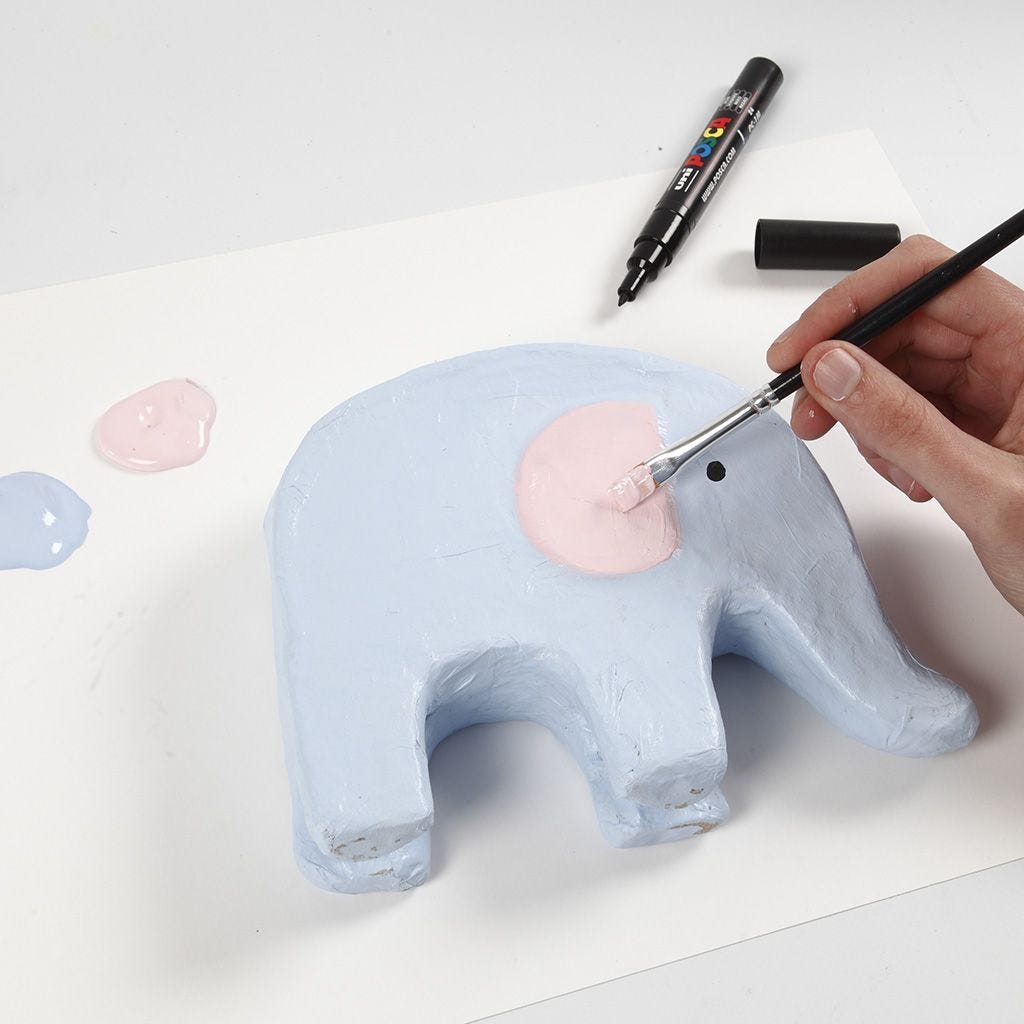 4
See idea No. 14935 regarding how to decorate the elephant.