A Chick made from a Polystyrene Egg covered with Pulp and with Bonsai Wire Feet
This chubby chick is made from a polystyrene egg which is covered with papier-mâché pulp. Long legs are modelled from Bonsai wire and pushed into the body. When dry it is painted with Plus Color craft paint.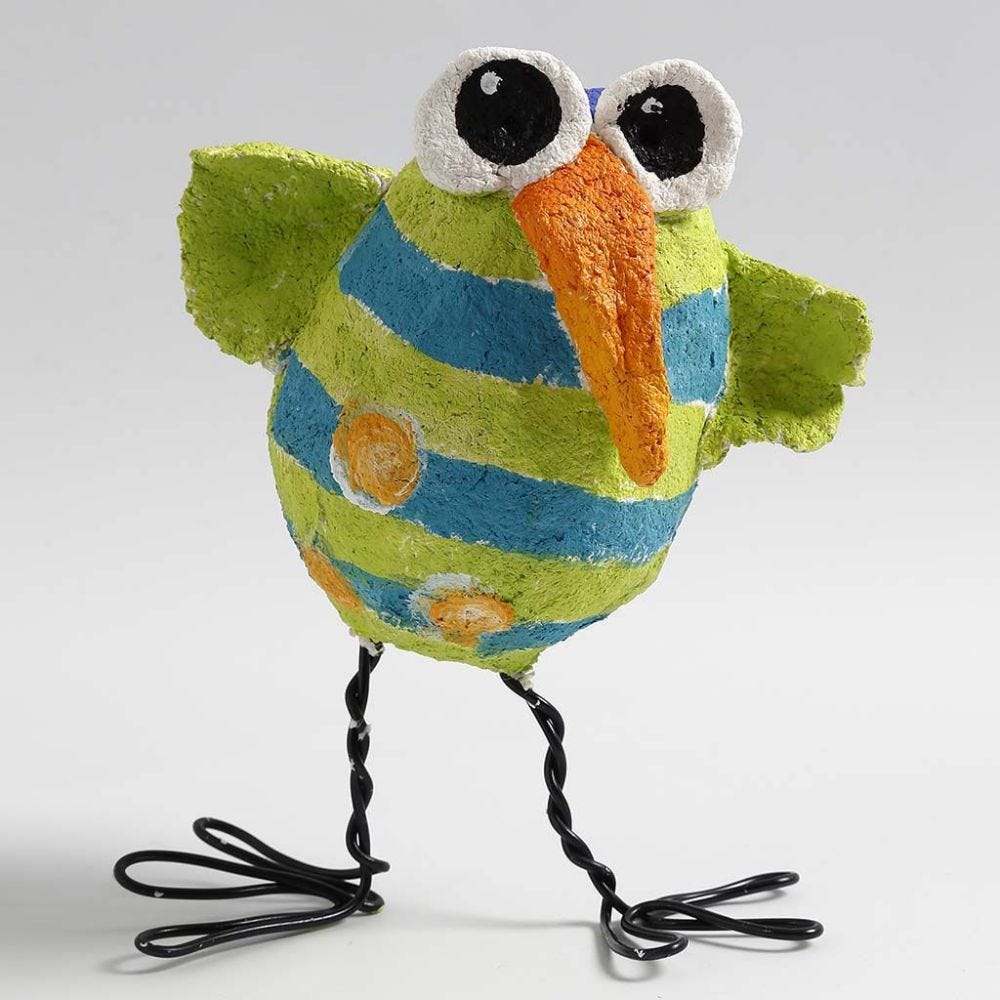 How to do it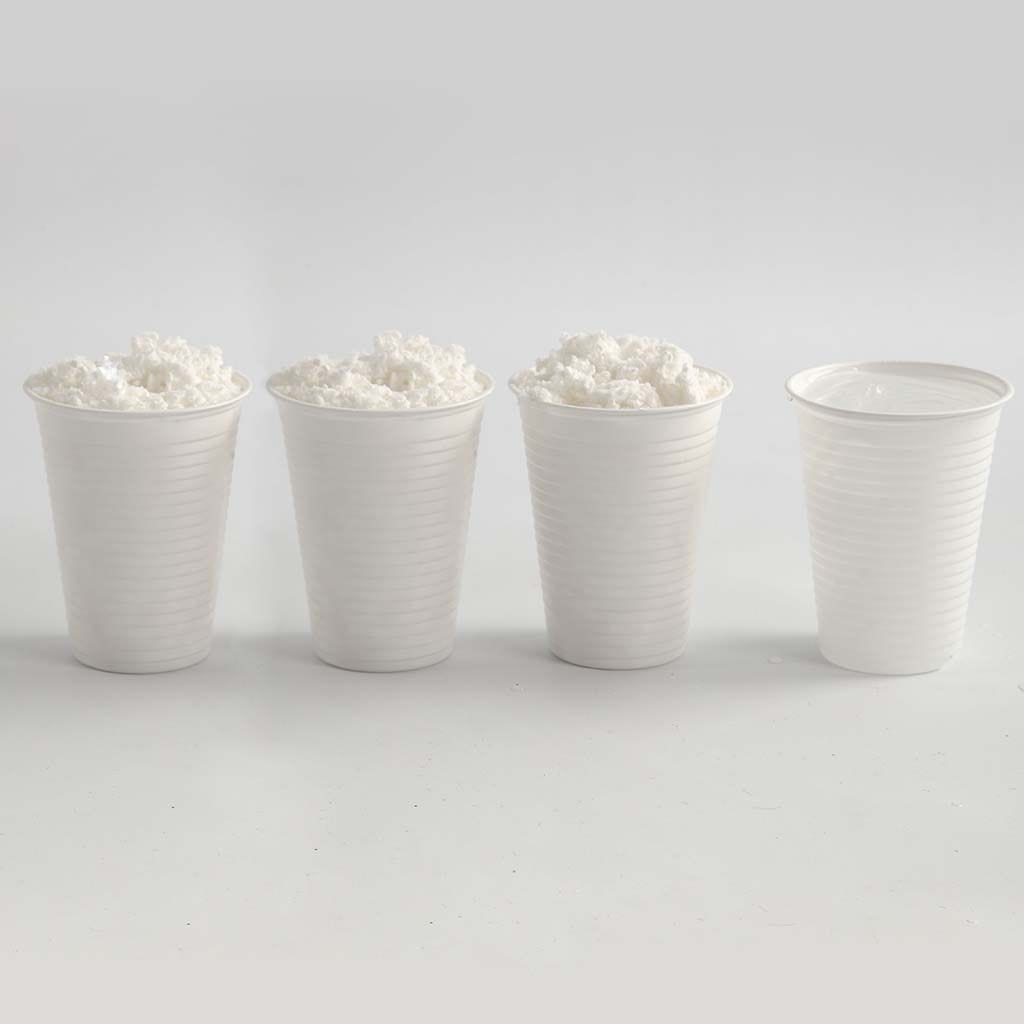 1
Soak papier-mâché pulp in water using the ratio: 3 parts pulp to 1 part water.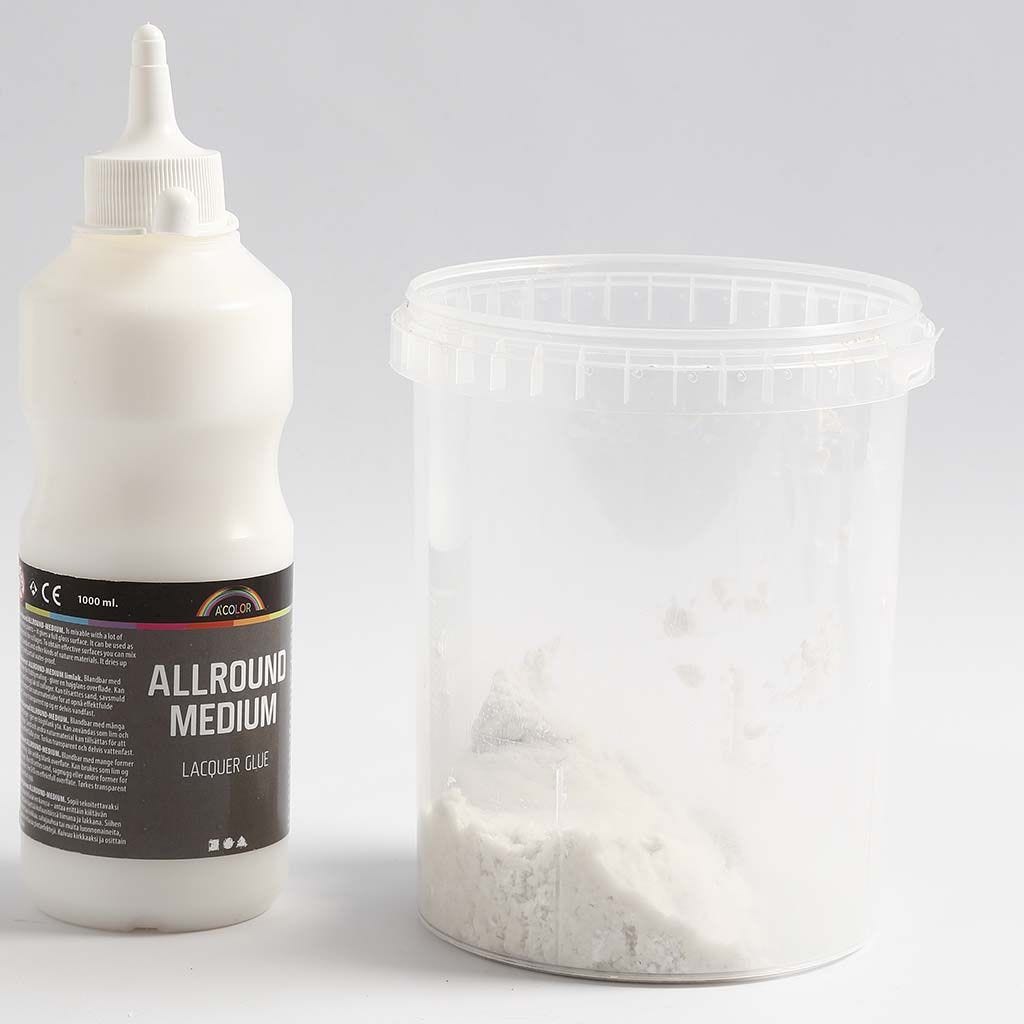 2
For increased adhesion, add 1/2 tbsp glue lacquer per 2 dl mass of papier-mâché pulp and water. Knead the mixture well and leave to rest for 1 hour.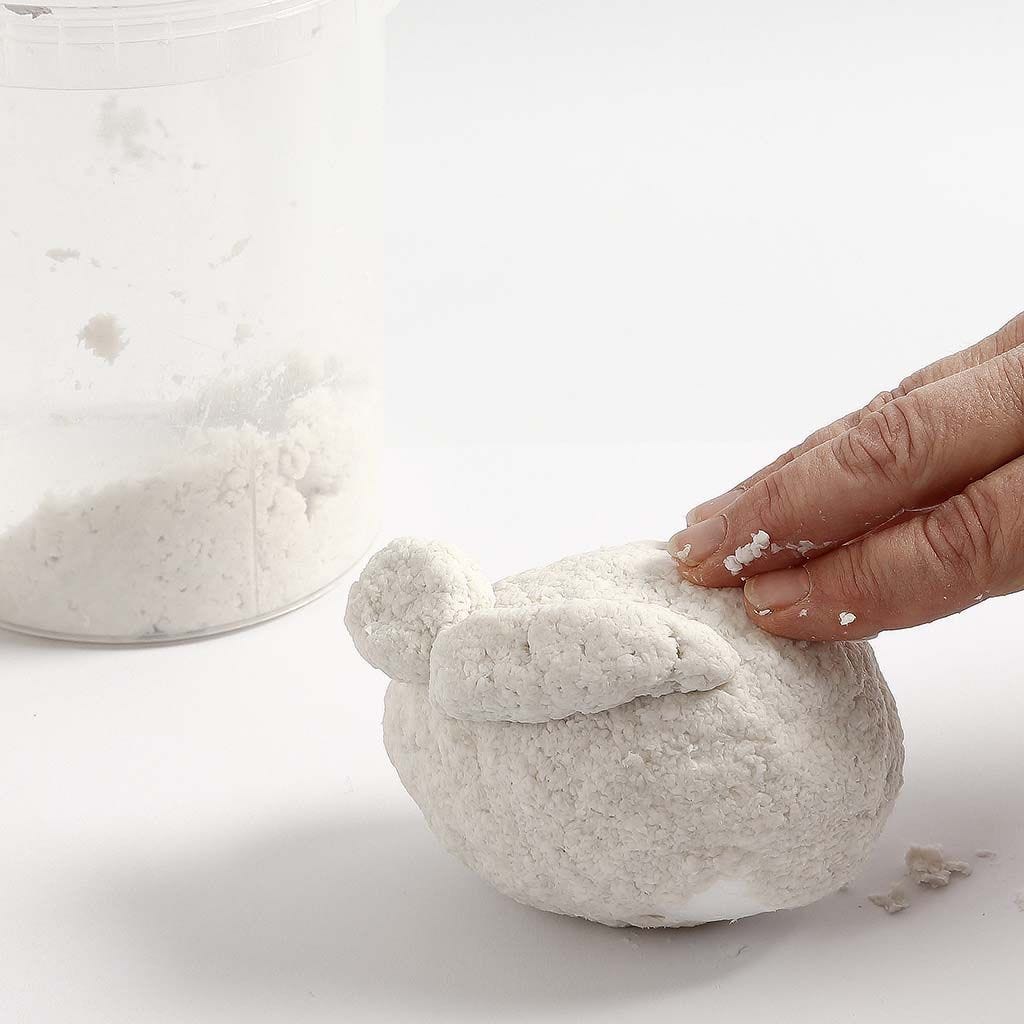 3
Cover the polystyrene egg by distributing the papier-mâché pulp evenly. Model eyes, a beak and wings. Press them on and smooth them out at the joints.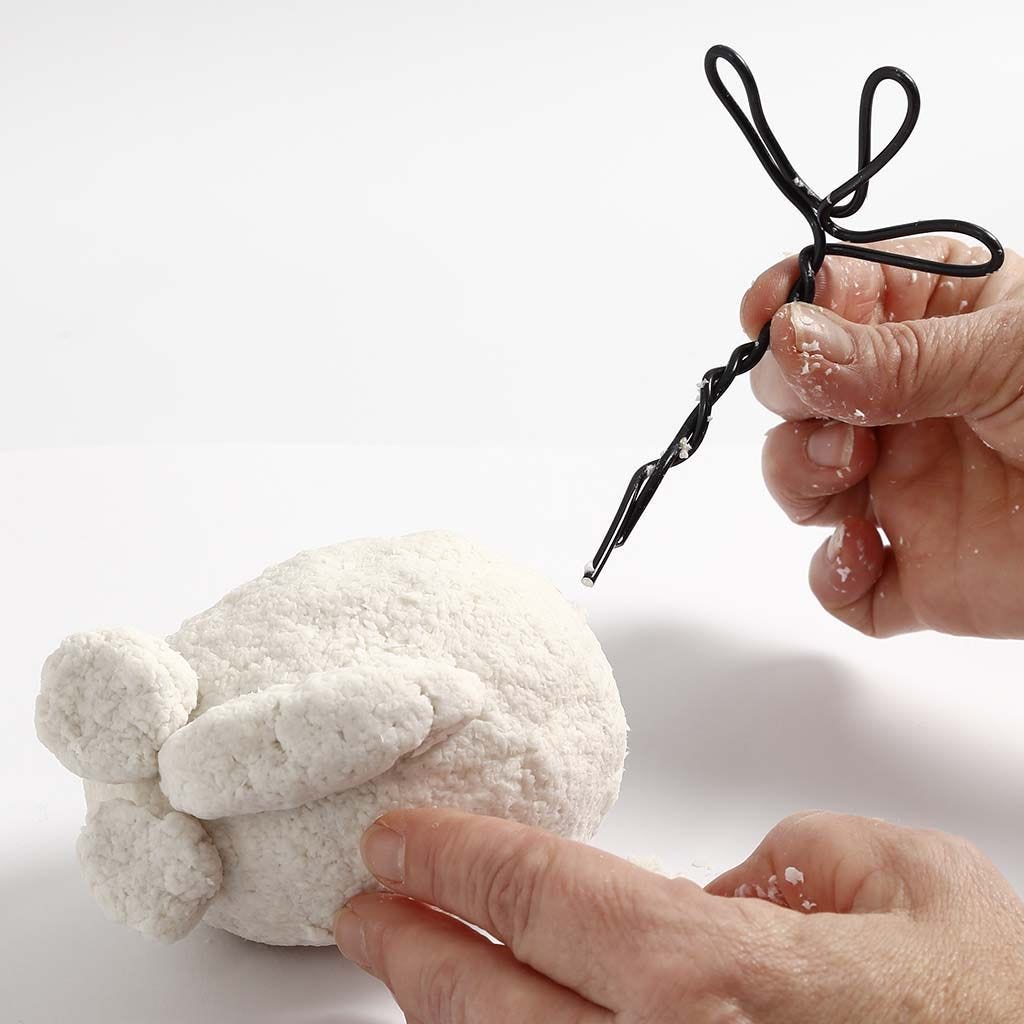 4
Model each leg with a foot from one long piece of bonsai wire. Push both legs into the polystyrene egg from underneath. Leave to dry for 2-8 days depending on the size of the chick.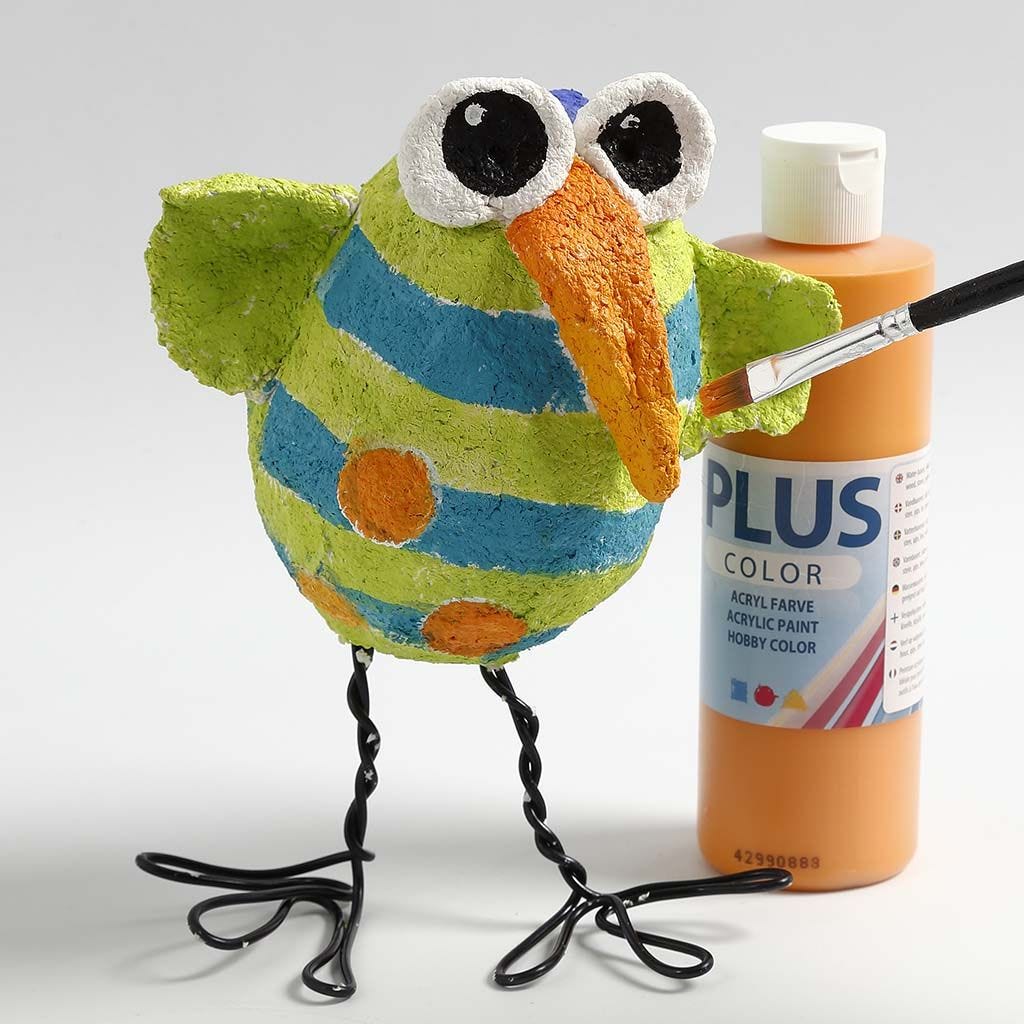 5
Paint the chick according to your taste and leave to dry. We have used opaque Plus Color craft paint.
I'm shopping as
b2c incl. tax
b2b excl. tax
b2g excl. tax
Go back
I'm shopping as
Continue as guest
Copyright © 2013-present Magento, Inc. All rights reserved.