A hanging Chick made from a decoupaged Egg
This chubby chick is made from a hanging papier-mâché egg, covered with decoupage paper. The wings and the feet are cut out from decoupage paper and glued onto the egg. The eyes are made with 3D Liner.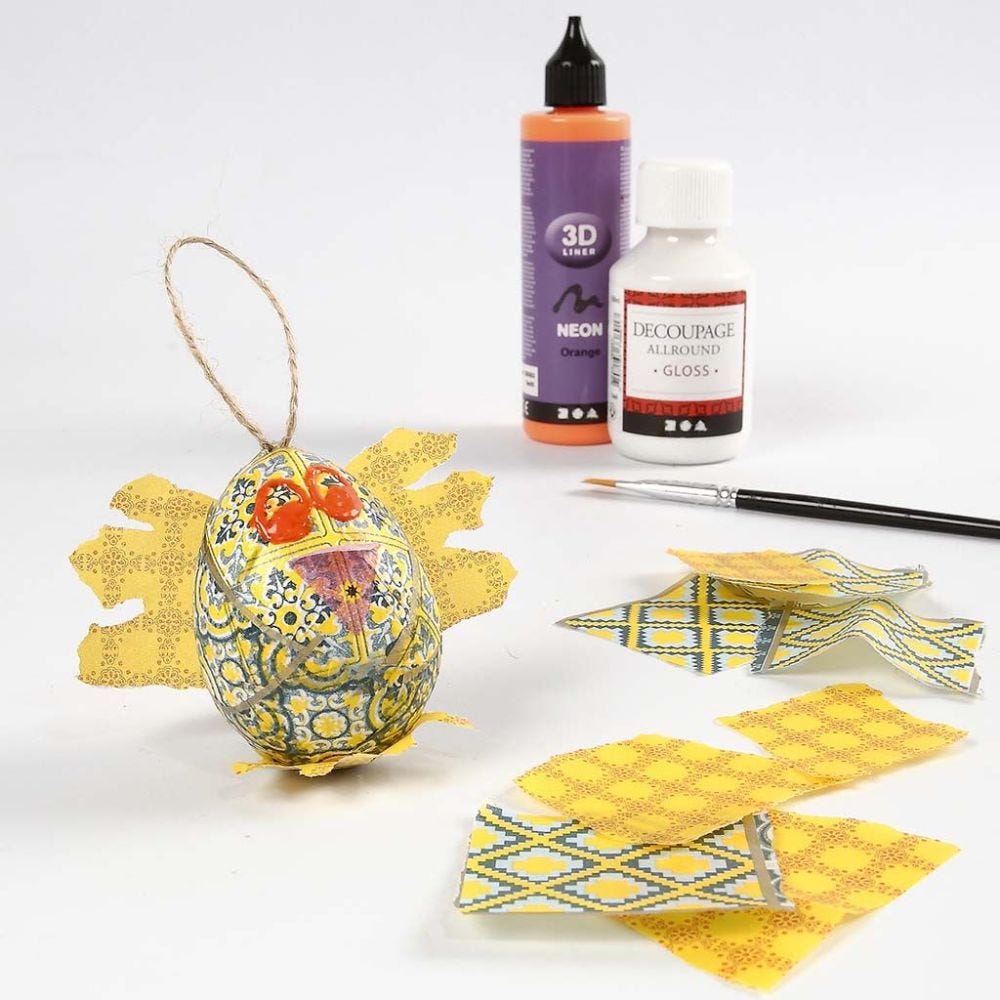 How to do it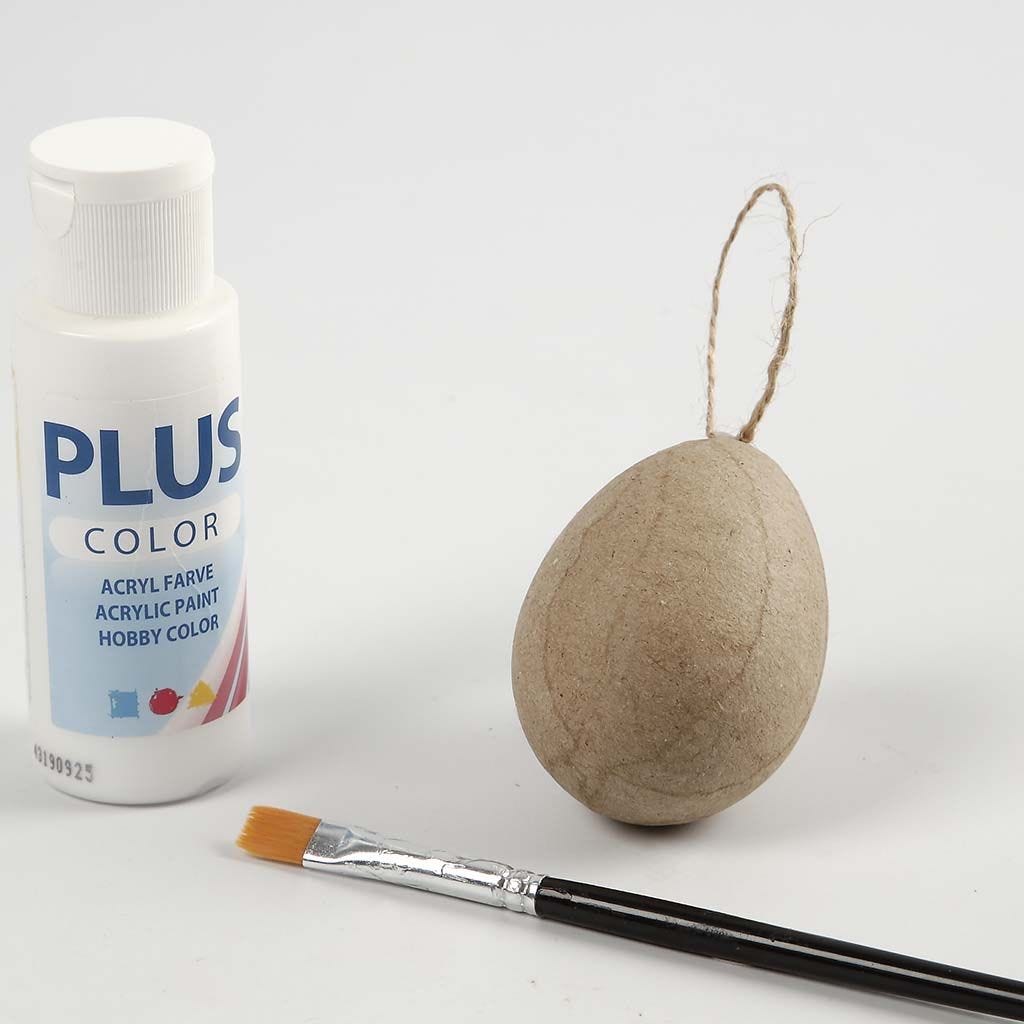 1
Prime the egg with white Plus Color craft paint. (This results in the sligthly transparent decoupage paper appearing as clearly as possible). Leave to dry.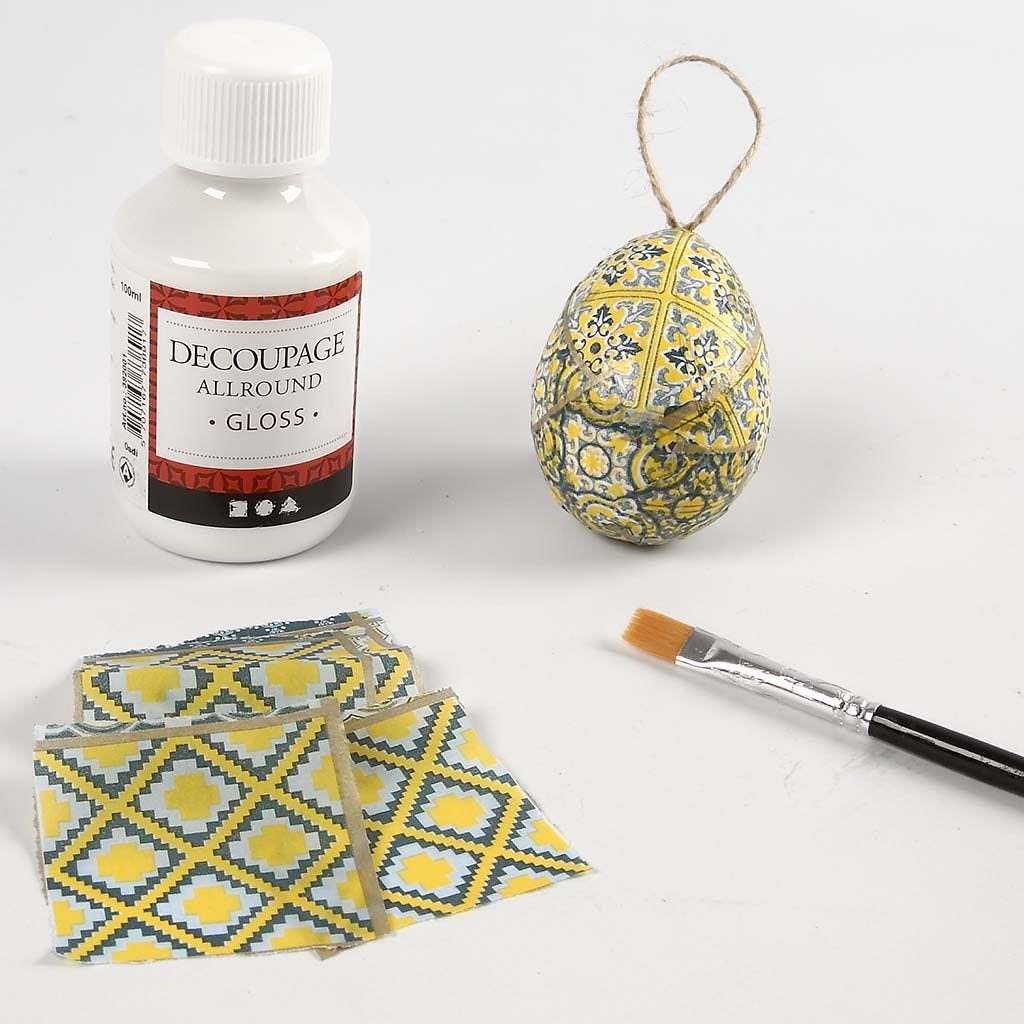 2
Tear or cut small pieces of decoupage paper and attach them onto the egg using decoupage gloss lacquer.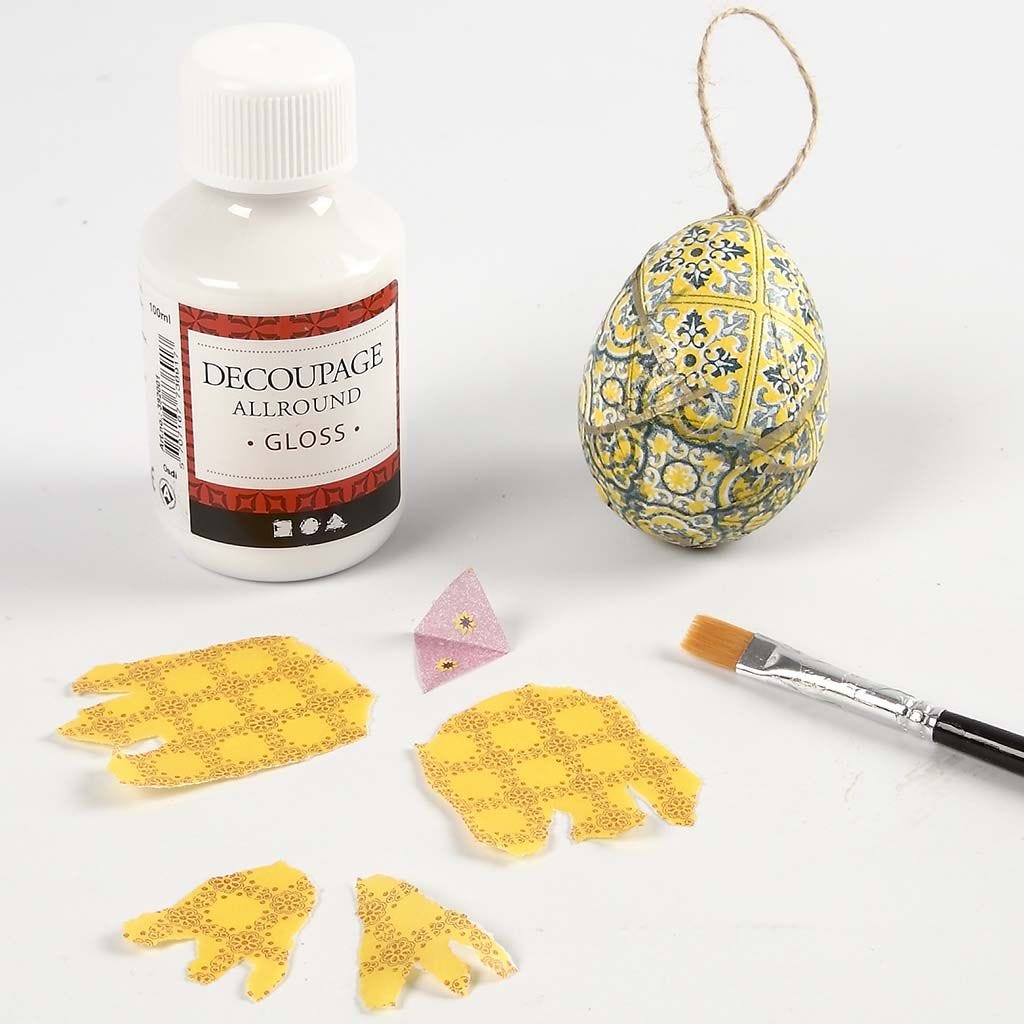 3
Cut or tear wings and feet from the decoupage paper by eye. Attach these parts onto the egg with decoupage gloss lacquer. Leave to dry and draw eyes and details according to your taste using 3D Liners.