A Hanger from four long Cords
This hanger for a flower pot is made from paper yarn, but you may use natural hemp as an alternative. Use a total of four equal length cords which are tied together with knots.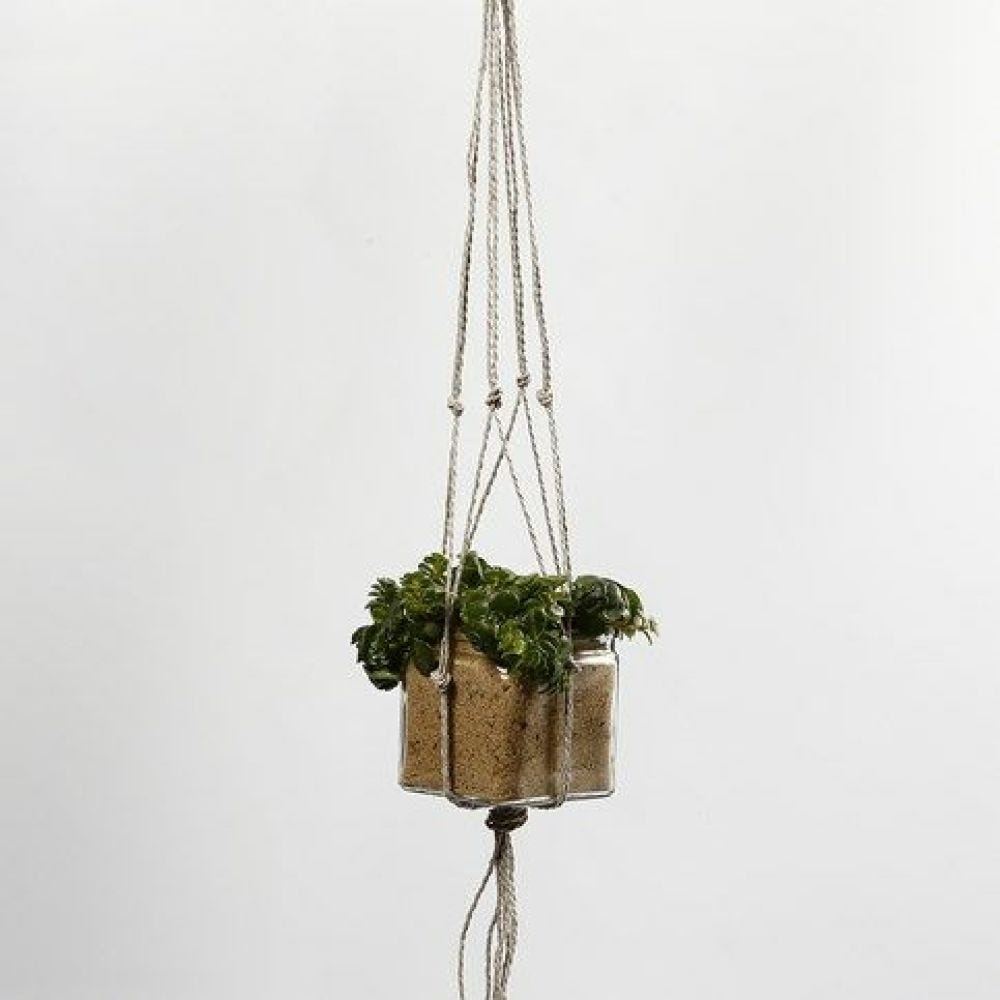 How to do it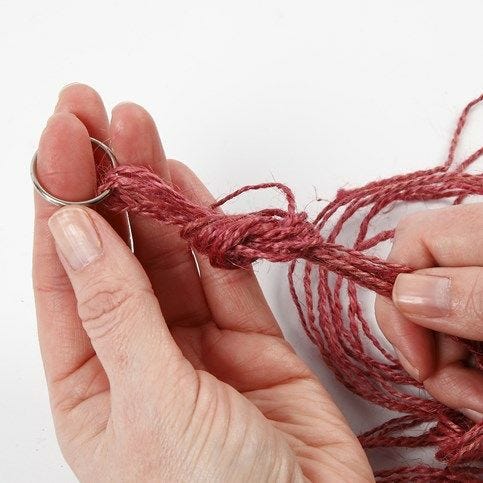 1.
Cut four (4) 300cm pieces of natural hemp. Thread them through a key ring and tie a knot at the top so that there are now eight (8) equally long cords to work with.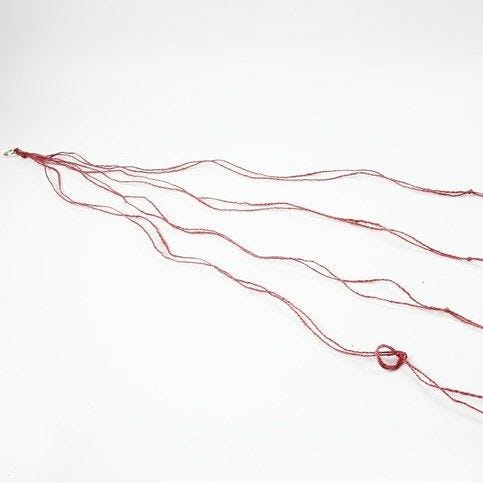 2.
Tie the cords in pairs with a knot 70cm from the knot at the top. Four (4) knots in total.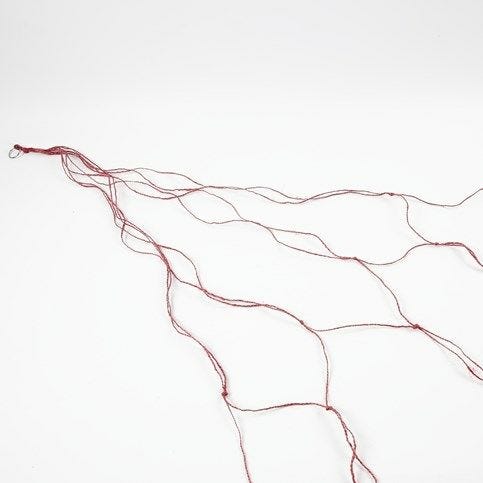 3.
Tie a knot with one cord from one of the knots and a cord from the next as shown. Four (4) knots in total.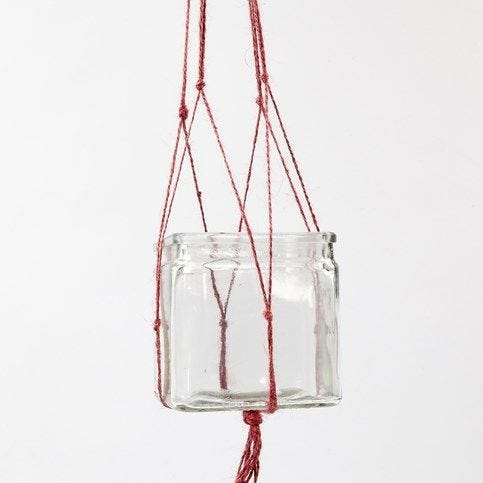 4.
Tie a knot with the eight cords 8 cm from the four (4) knots. Trim the ends according to your taste and put a flower pot inside the hanger.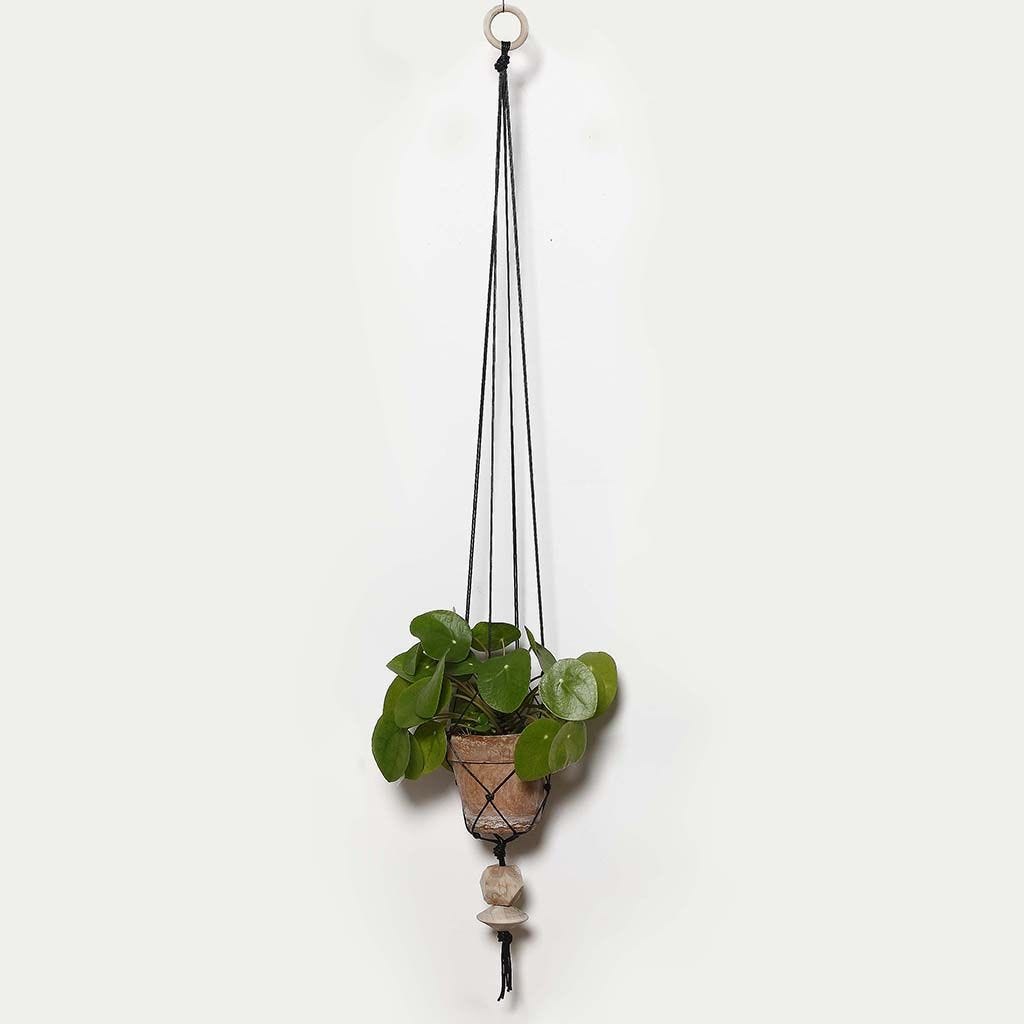 Another variant
Before trimming the ends, you may thread on large beads for further decoration; in this example first a faceted wooden bead and then a discus-shaped wooden bead.
I'm shopping as
b2c incl. tax
b2b excl. tax
b2g excl. tax
Go back
I'm shopping as
Continue as guest
Copyright © 2013-present Magento, Inc. All rights reserved.