A Mobile with an Elephant, decorated with Concertina Baubles
An elephant made from Color Bar card with a different colour on each side, decorated with halved baubles made from honeycomb paper. A piece of neon coloured macramé cord is attached and decorated with concertina baubles and foam rubber beads.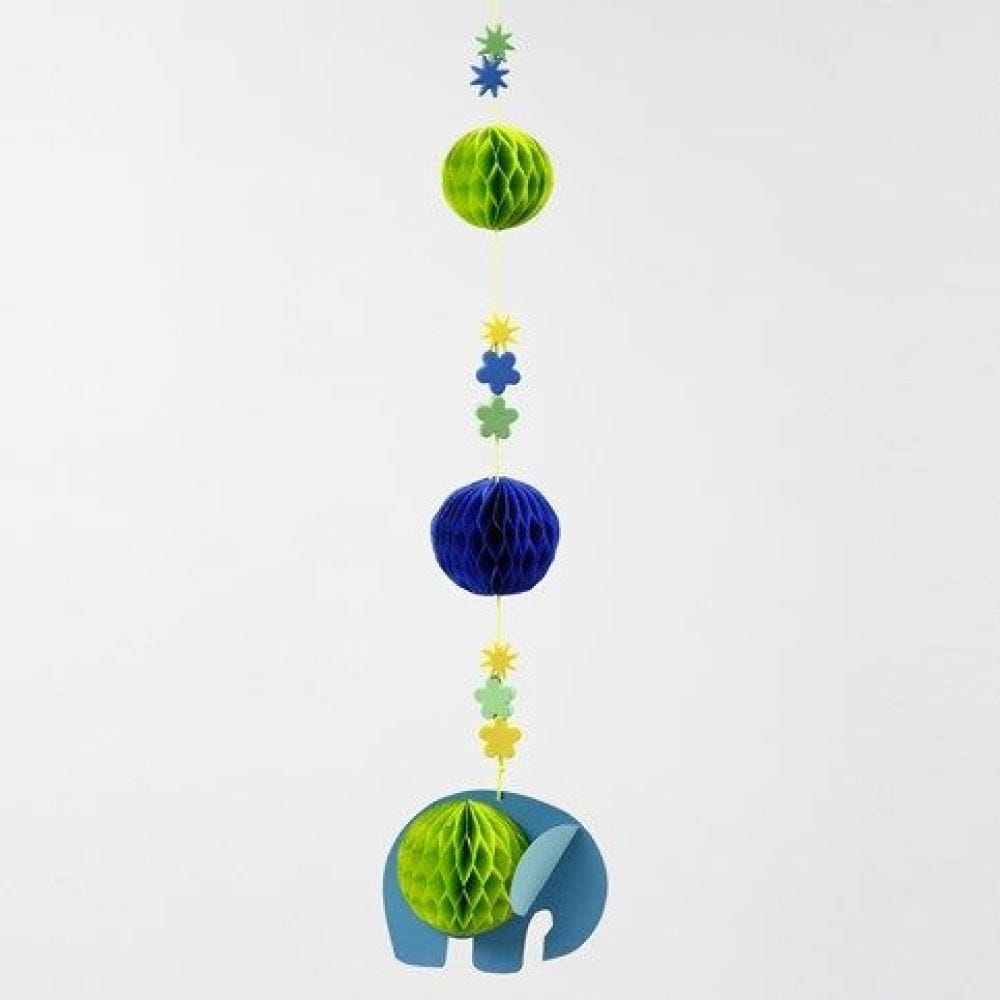 How to do it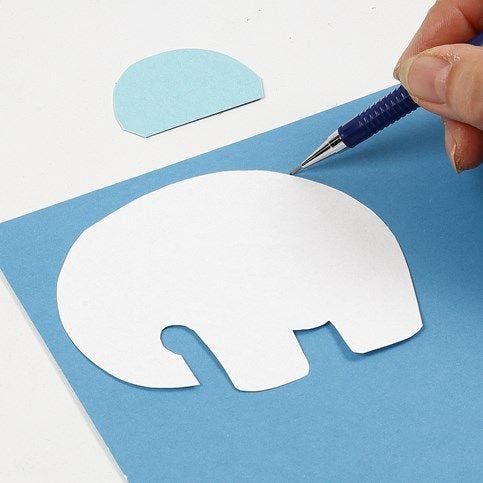 1.
Print and cut out the template, which is available as a separate PDF file for this idea. Copy it onto card and cut out the elephant and two ears.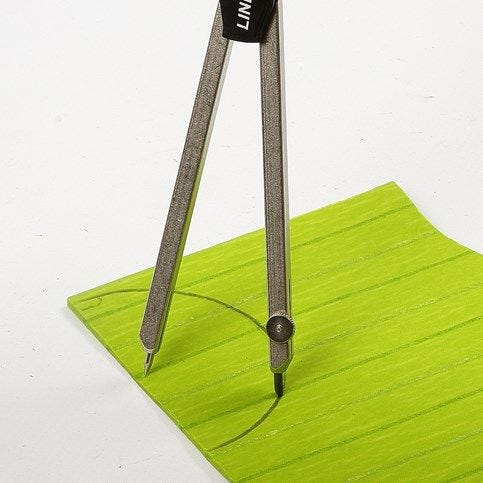 2.
Use a pair of compasses for drawing semi-circles with a diameter of 6.5cm and 4.5cm respectively (two of each). Draw the semi-circles from the glued back along the edge.
3.
Attach double-sided adhesive tape onto the front and the back of the semi-circle.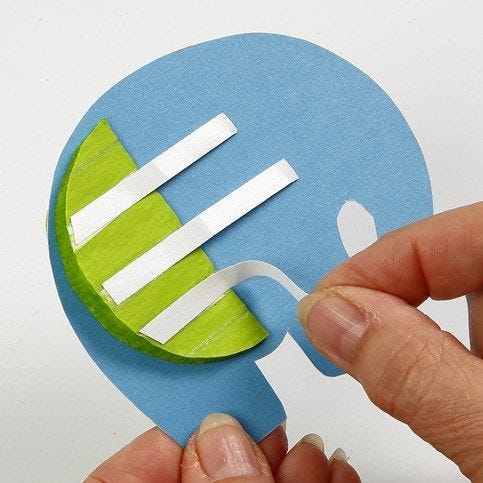 4.
Remove the protective layer of the tape on one of the two sides of the semi-circle. Attach it to the elephant. NB: Use the compases to mark on the elephant, where you want to attach the concertina bauble. Remove the last bit of protective layer and attach the complete semi-circle.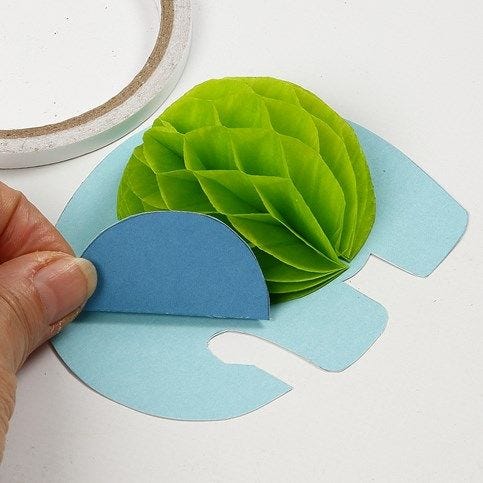 5.
Bend along the dotted line on each of the the elephant's ears. Bend each ear with the colour on the other side of the paper showing (opposite to the colour of the elephant). Attach double-sided adhesive tape to each flap of the ear. Attach an ear to either side of the elephant.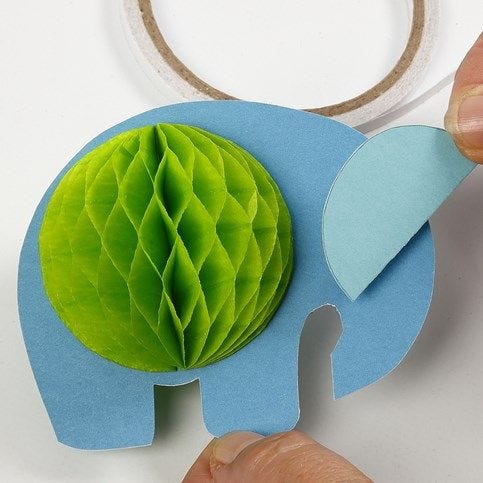 6.
An example of the other side.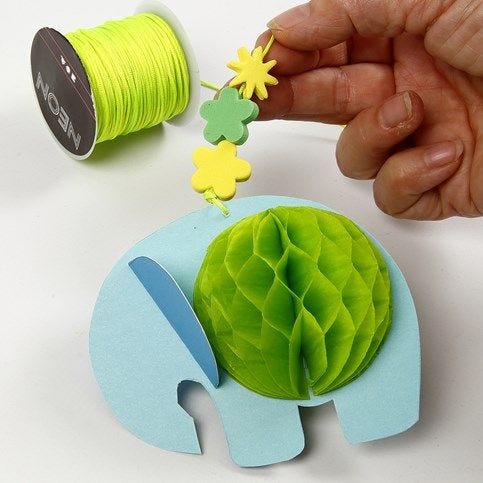 7.
Make a hole at the top of the elephant. Attach a piece of macramé cord. Thread foam rubber beads onto the cord.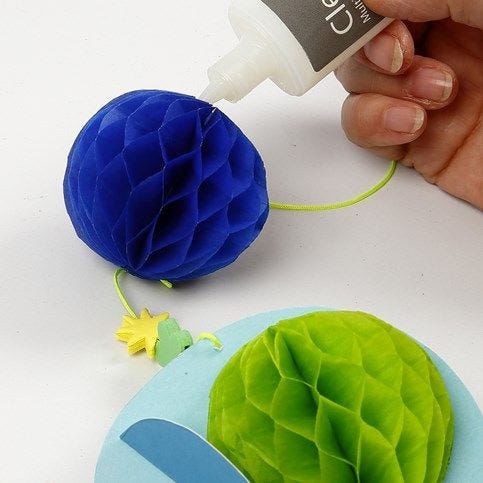 8.
Use Clear Multi Glue Gel for assembling two concertina semi-circles around the macramé cord, making a bauble, following the same procedure used in step 3 and 4.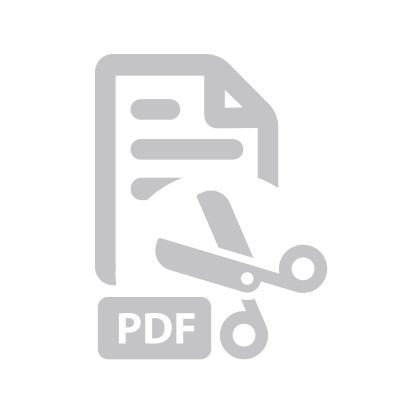 Attached file:
Download
I'm shopping as
b2c incl. tax
b2b excl. tax
b2g excl. tax
Go back
I'm shopping as
Continue as guest
Copyright © 2013-present Magento, Inc. All rights reserved.