A painted Terracotta Egg with a Pattern drawn using a marker
Each terracotta egg is painted with A-Color Glass and when dry, decorated with a pattern using markers. Finally a decorative ribbon is attached for hanging.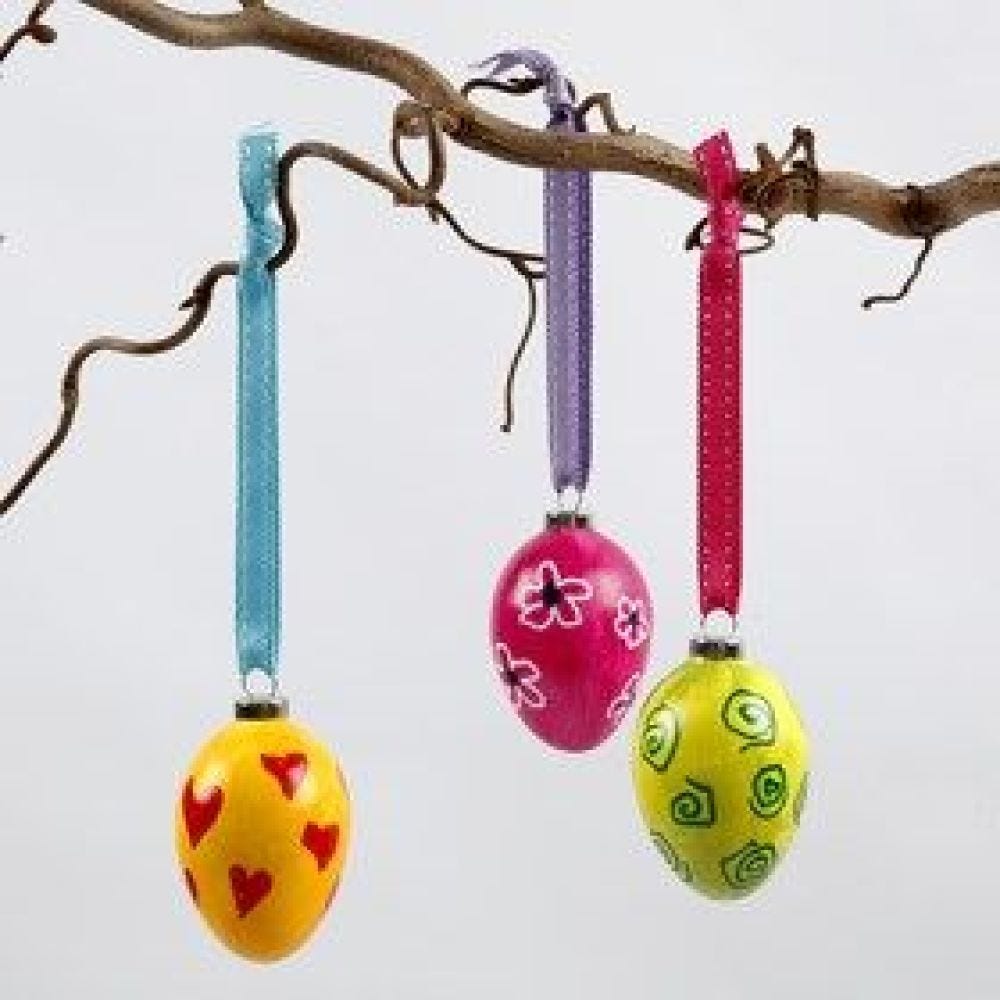 How to do it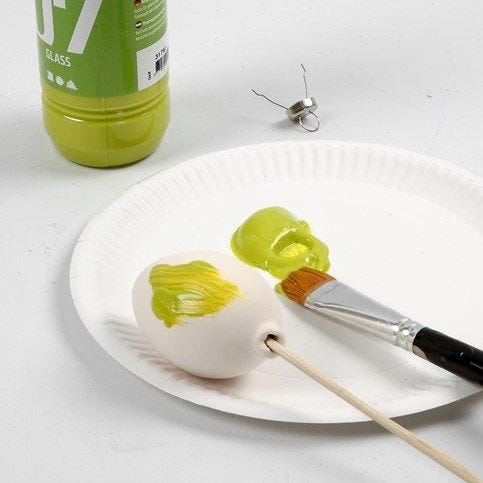 1.
Prior to painting the egg with A-Color Glass, remove the loosely fitted metal hanger. Paint and leave to dry.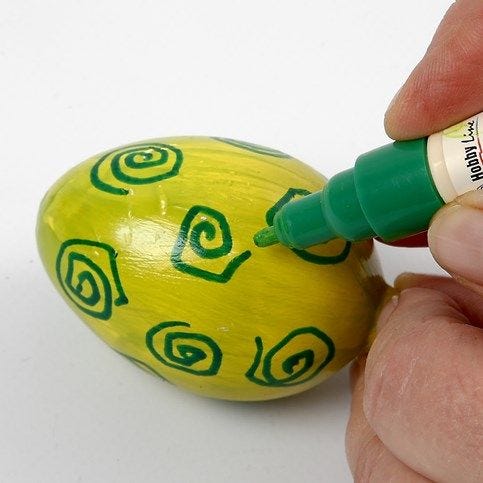 2.
Use a glass and porcelain marker for drawing patterns on the egg. Reinsert the metal hanger and attach a decorative ribbon for hanging.