Miniature-sized Hearts made from Paper Star Strips
These small hearts are folded from wide Vivi Gade Design paper star strips (the Copenhagen series).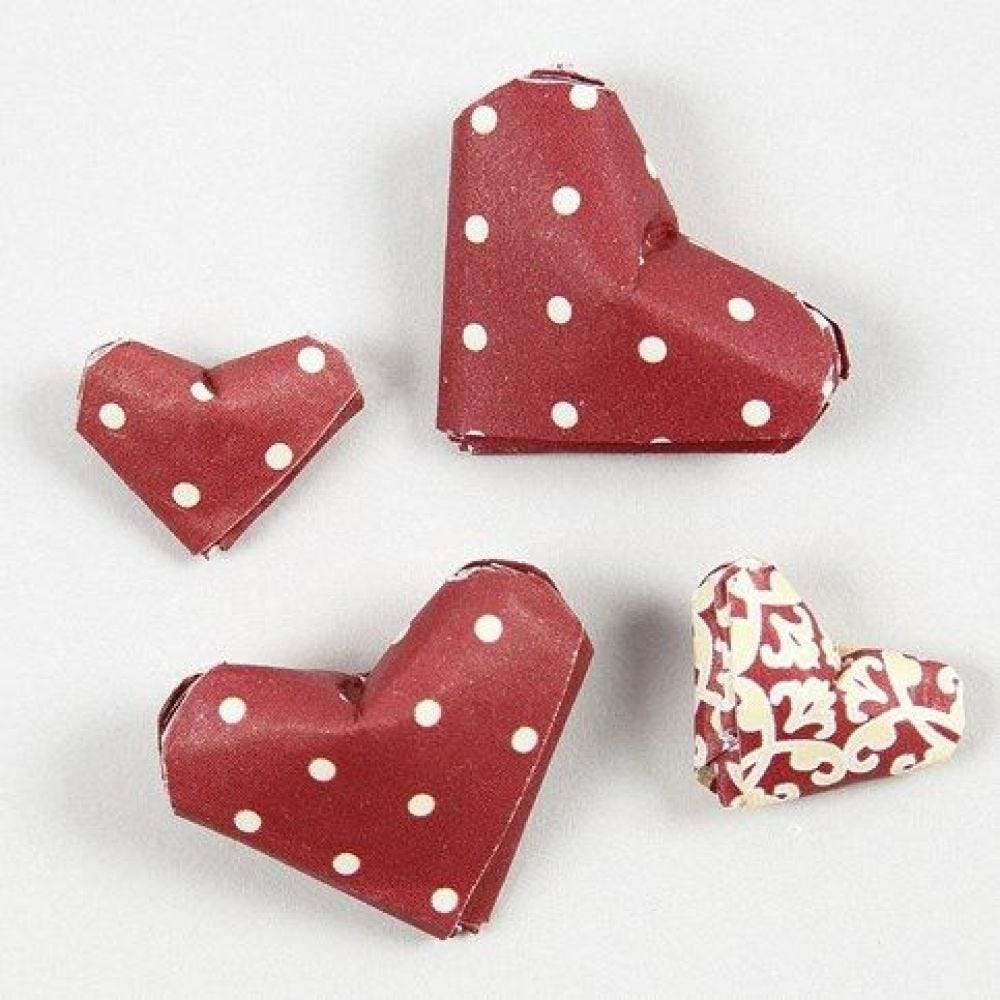 How to do it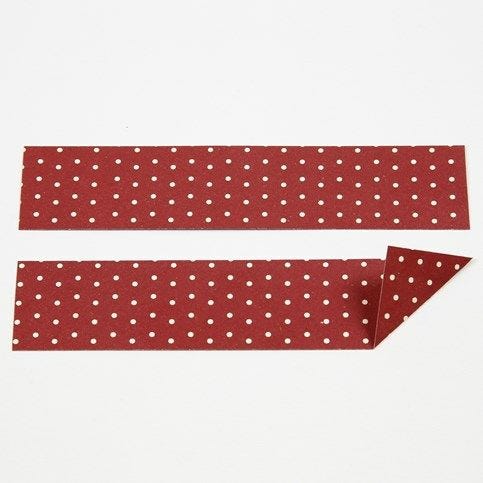 1.
Cut an approx. 12cm piece of the paper strip. Bend one end into a triangle.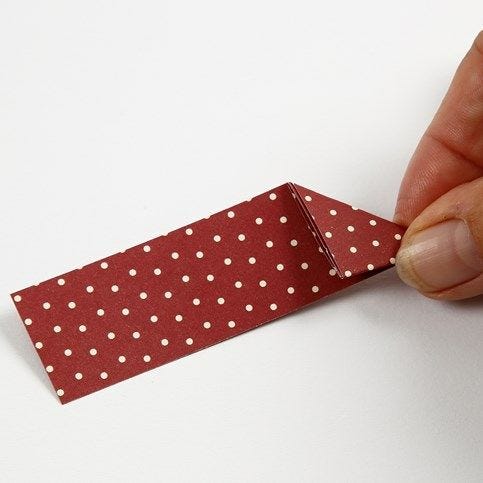 2.
Continue to fold triangles along the paper strip - as sharply and precisely as possible. Approx. 5 in total.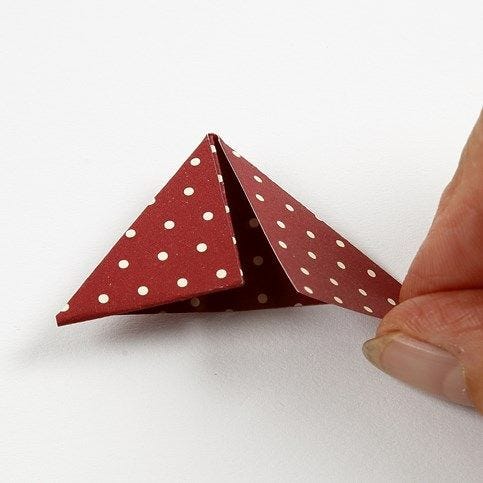 3.
Fold a triangle from the other end of the paper strips towards the other triangles.Trim the excess paper.
4.
Hide the last folded triangle by inserting the tip into the pocket of the other triangles.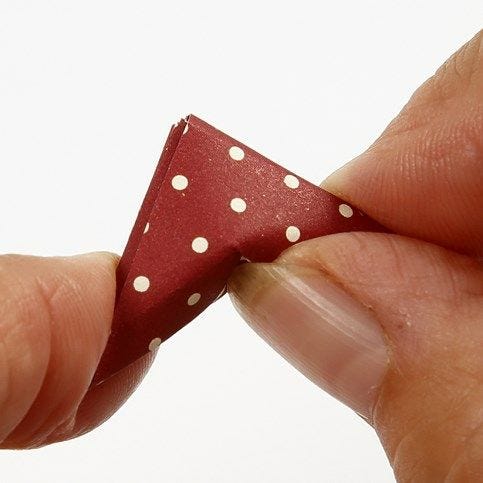 5.
Push the middle of the triangle's longest side inwards.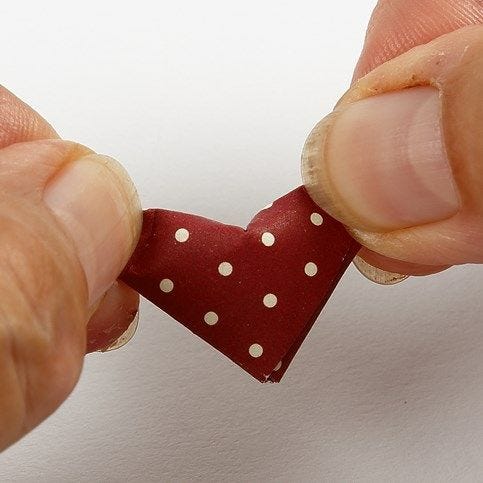 6.
Turn the triangle 180° and push the two pointy tips flat.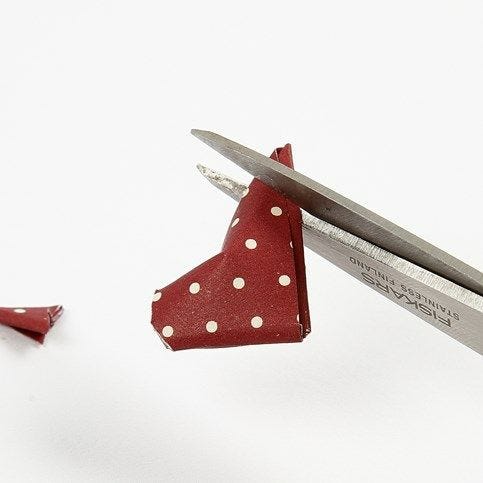 7.
Round the flat tips by trimming with a pair of scissors.
I'm shopping as
b2c incl. tax
b2b excl. tax
b2g excl. tax
Go back
I'm shopping as
Continue as guest
Copyright © 2013-present Magento, Inc. All rights reserved.