Braided Bracelets using the Japanese Technique, Kumihimo
Braided Bracelets using the Japanese Technique, Kumihimo
These bracelets with a clasp are braided on a Kumihimo braiding disc using cotton cords. These are available in a variety of colours to allow numerous colour combinations. How to do it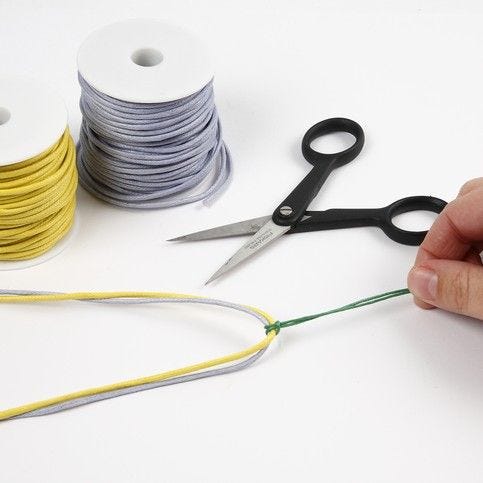 1.
Cut two 1m long pieces of cotton cord. Cut a small piece of cotton cord and attach it around the middle of the two long pieces.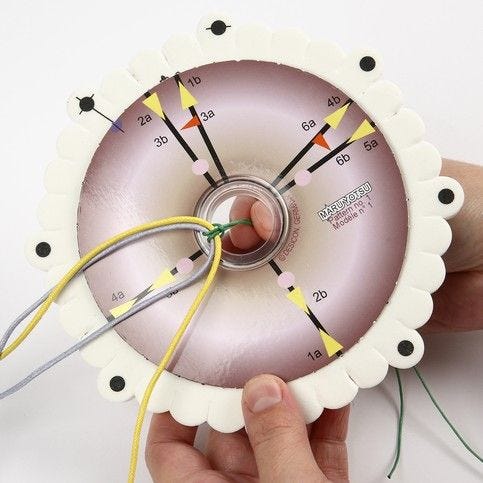 2.
Thread this guide cord though the Kumihimo disc's hole in the middle.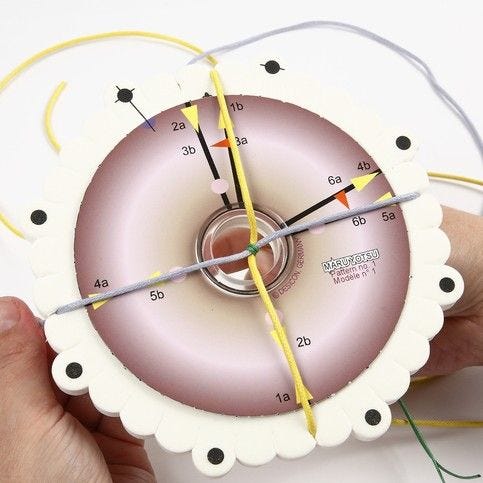 3.
Spread out the four cords so each is lying on the black marking line on the Kumihimo disc.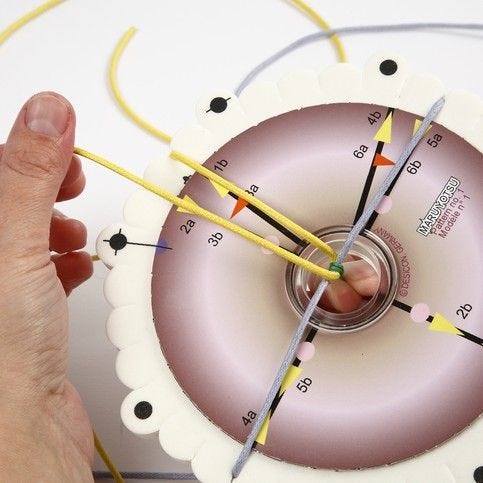 4.
Now move the cord from 1a to 2a.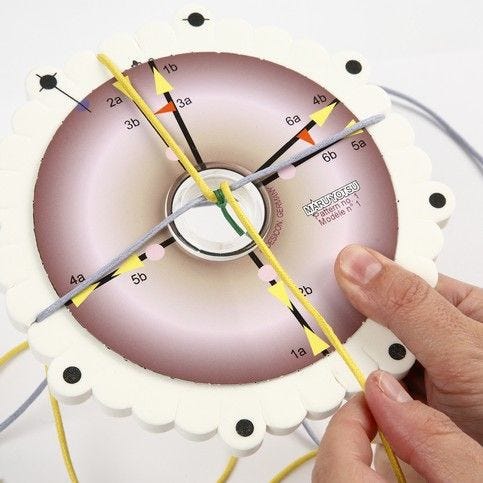 5.
Move the cord from 1b to 1a.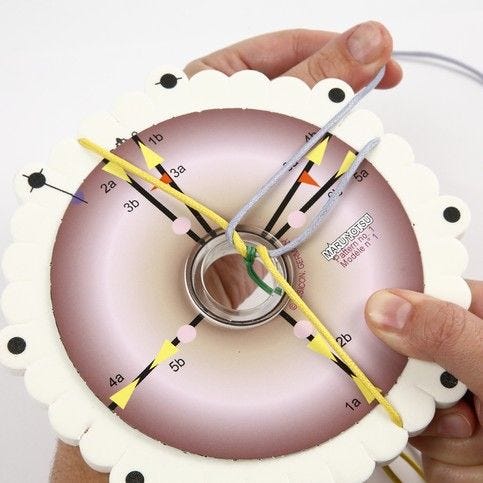 6.
And move the cord from 4a to 4b.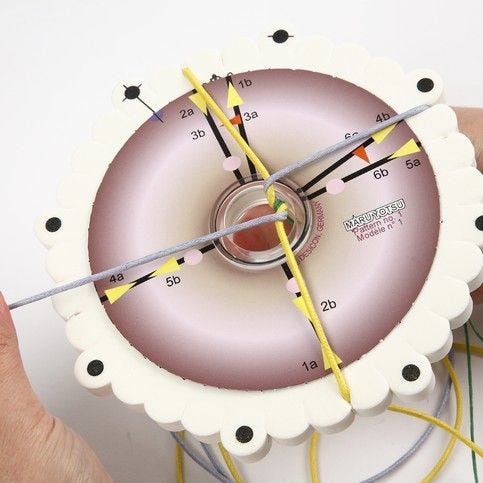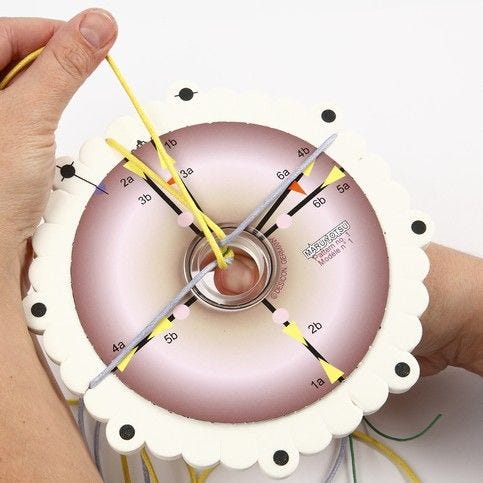 8.
This is one round – start again from 1a to 1b.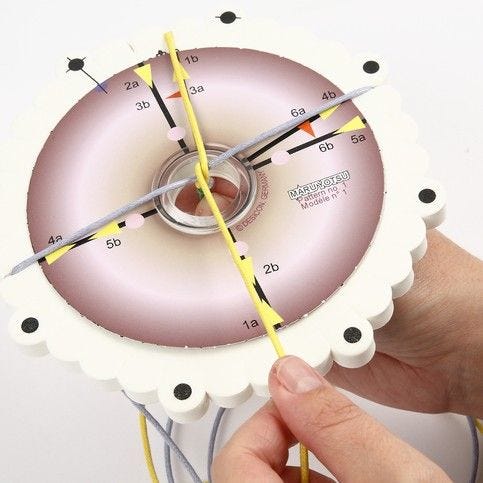 9.
From 2a to 1a etc. Continue until the bracelet has reached the desired length.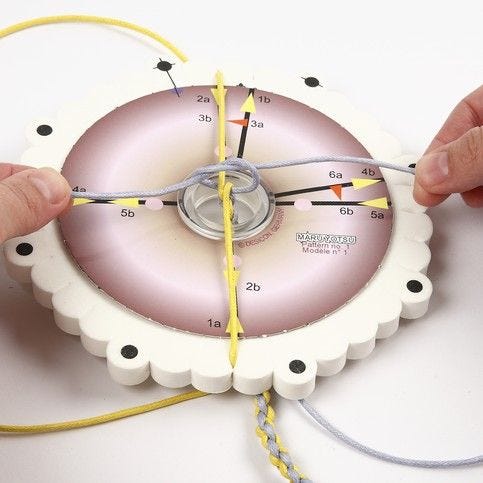 10.
Tie a knot to gather the cords.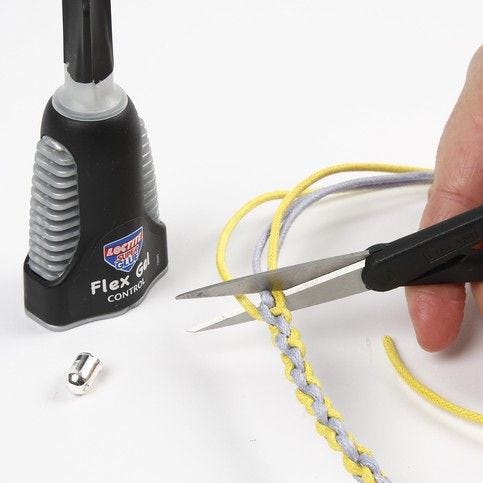 11.
Cut off the ends and glue them in place in an end cap using Super Attak instant glue.
Copyright © 2013-present Magento, Inc. All rights reserved.