These books are all bound with heavy wrapping paper. Masking Tape is attached for reinforcement and decoration. A self-adhesive sticker is attached on the front for writing name and subject.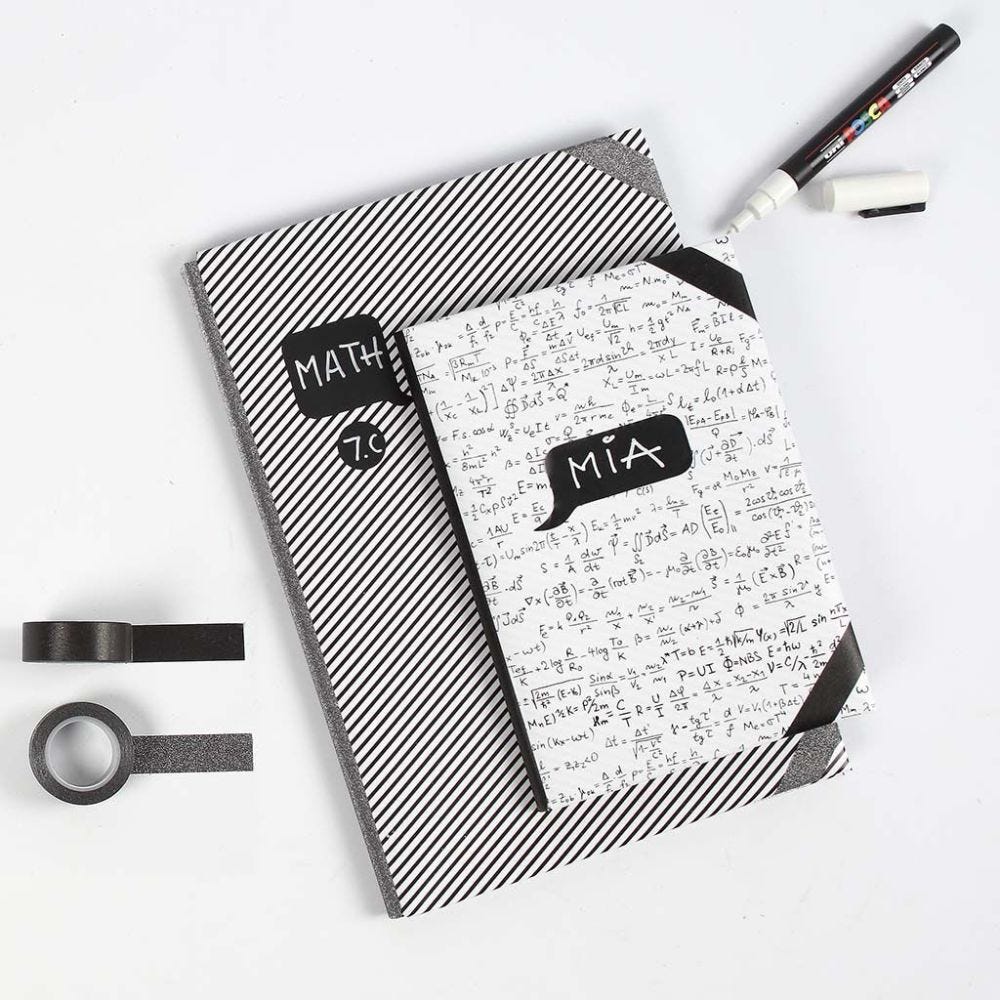 How to do it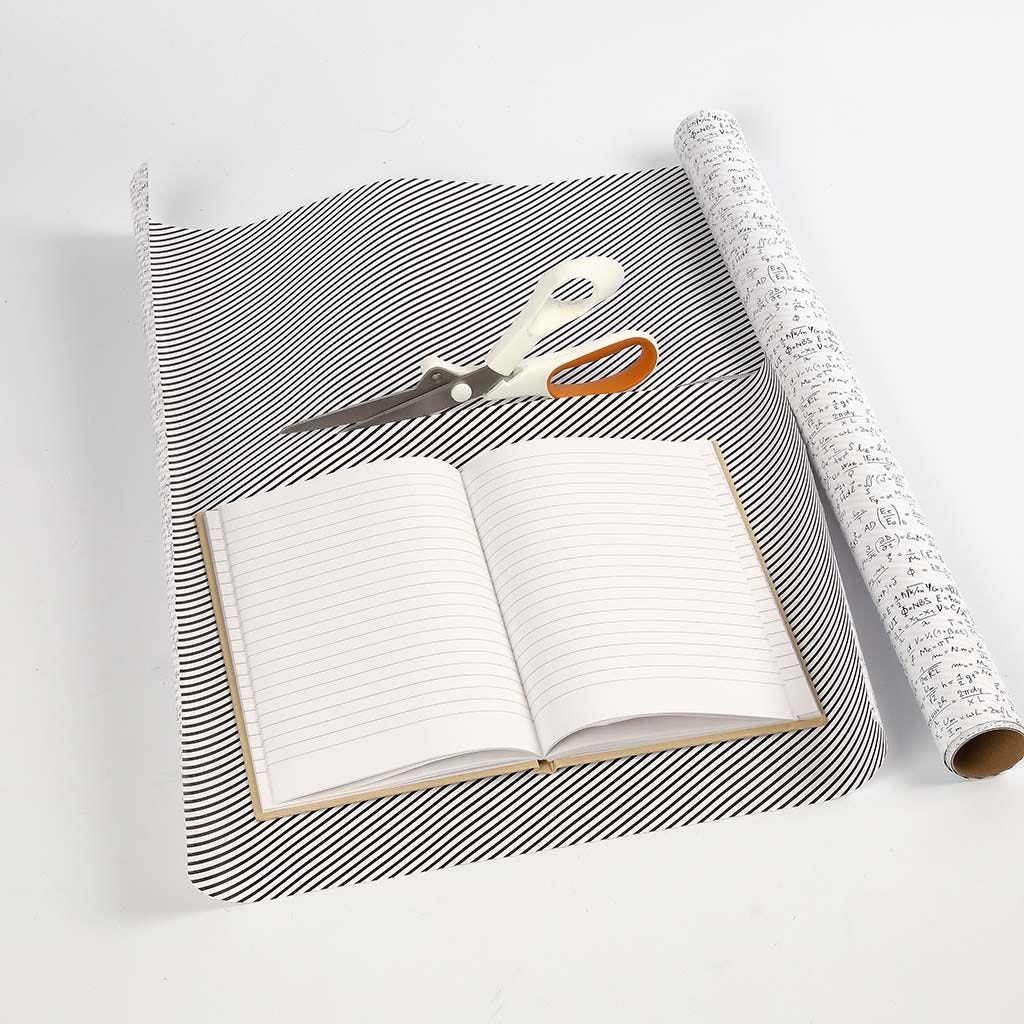 1
Open up the book and adjust the wrapping paper, so that it is 5 cm bigger all the way around the book.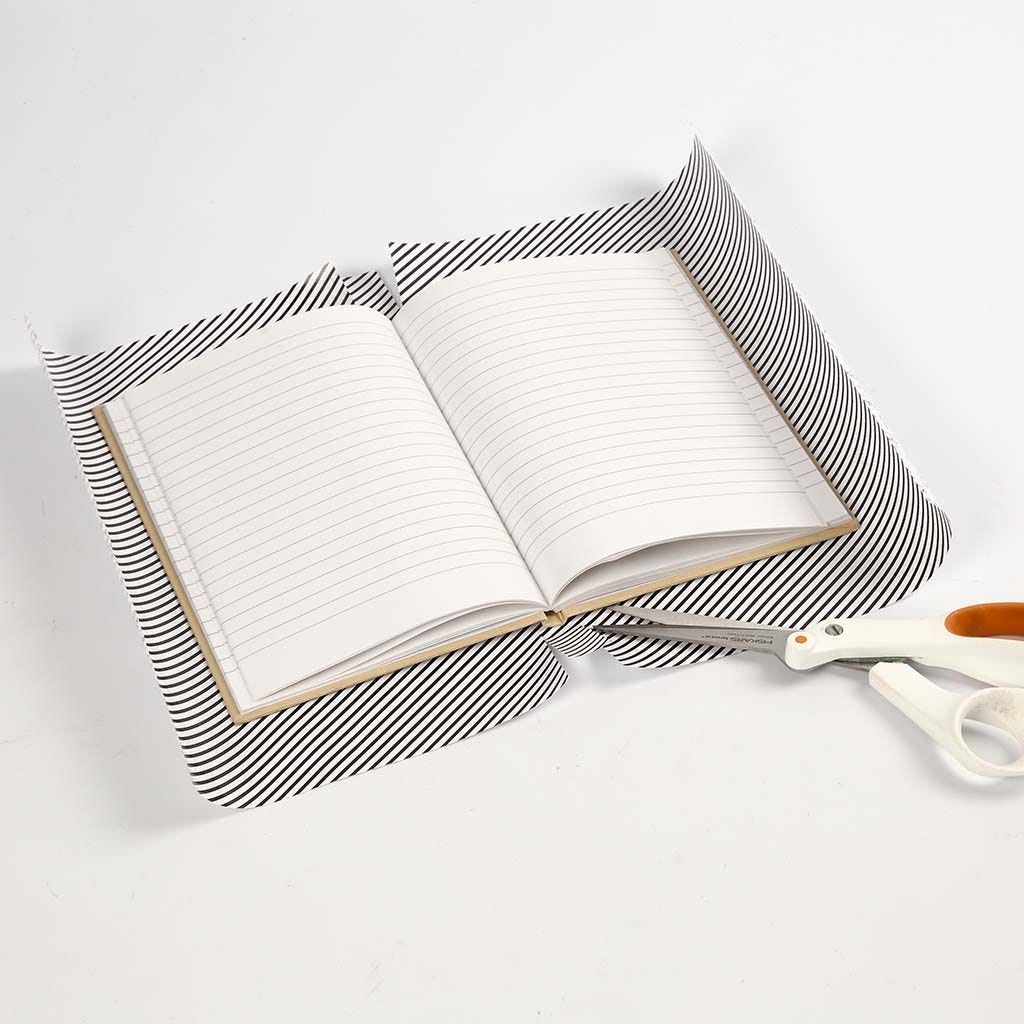 2
Cut a diagonal incision on each side of the book's spine (at the top and the bottom), creating a flap. Remove the book and turn up the flap.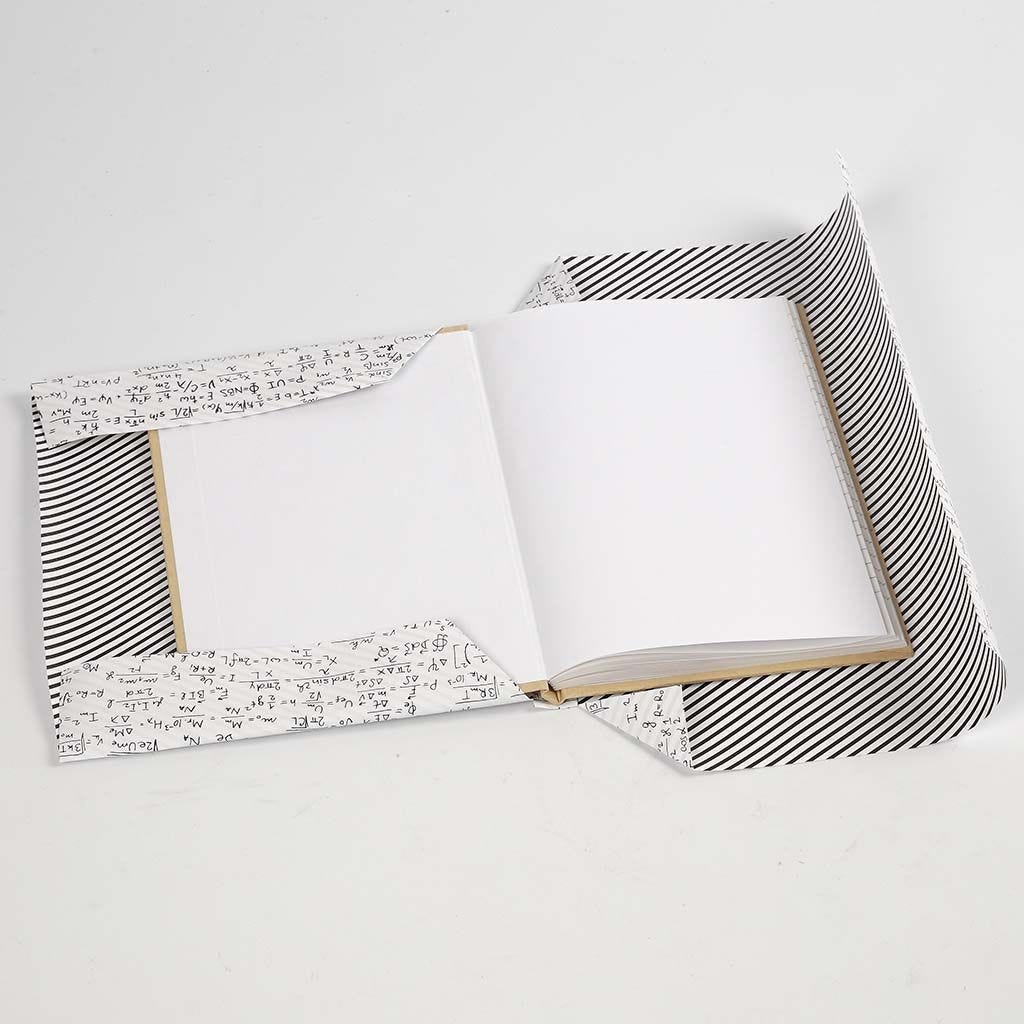 3
Fold both corners on either side of the flap diagonally (at the top and the bottom). Fold the paper over the book cover as illustrated. (Take care to avoid the inside pages).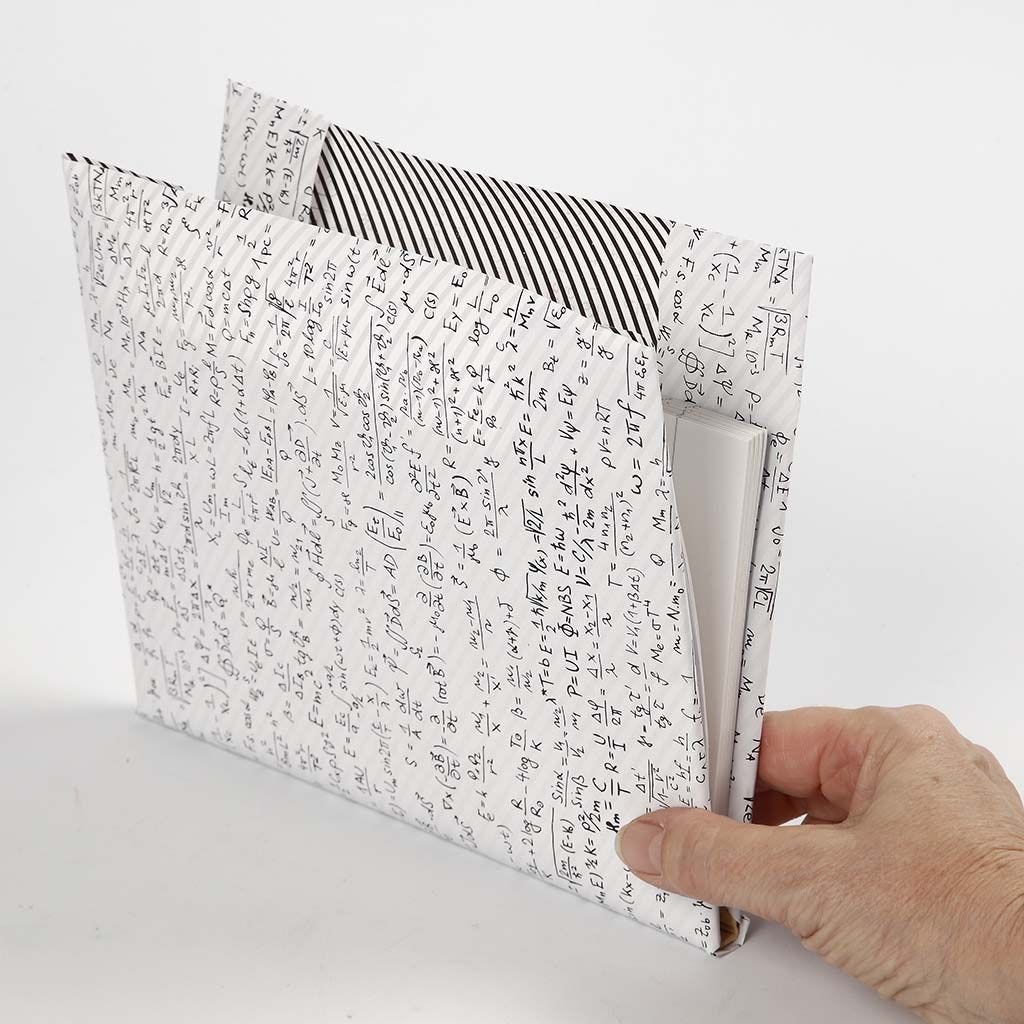 4
Close the book as illustrated and smooth the initial binding of the front and back of the book.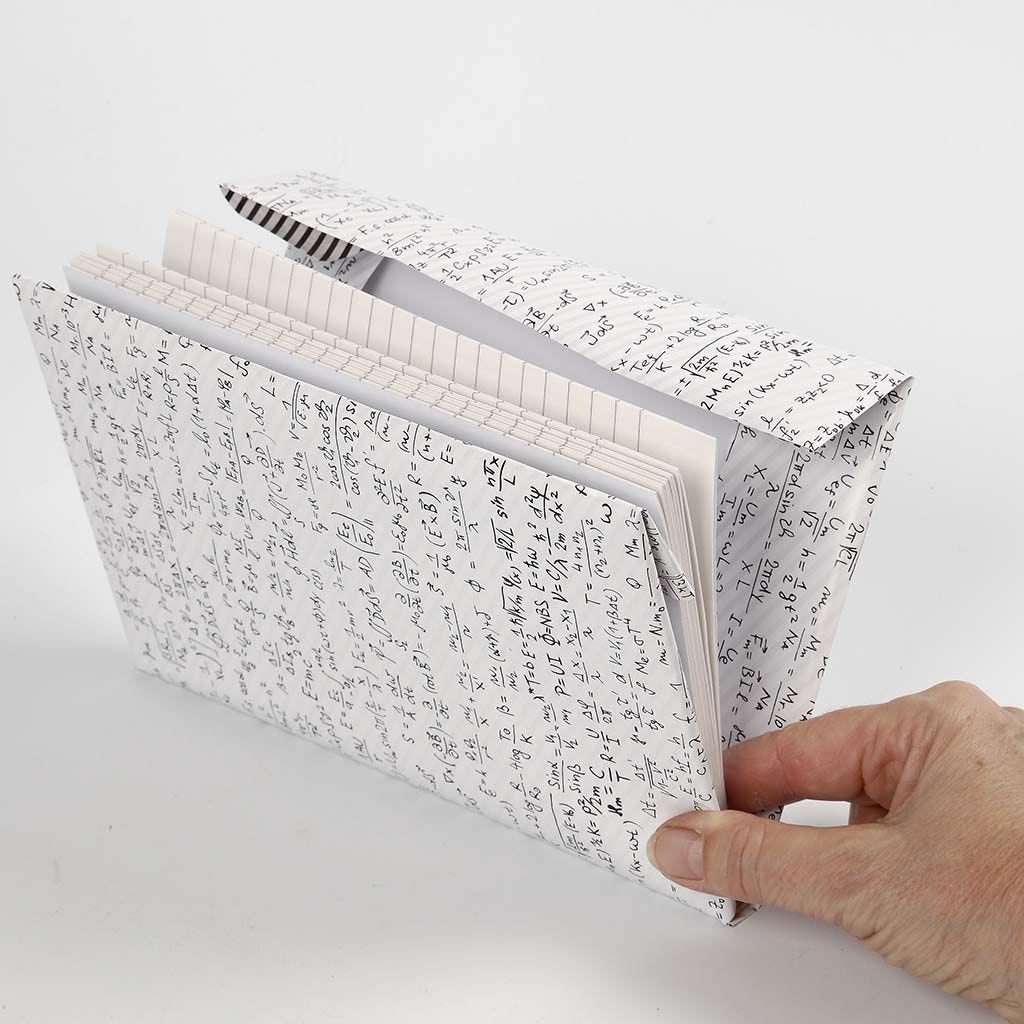 5
Fold the paper down over the book cover on both sides. Now open the book.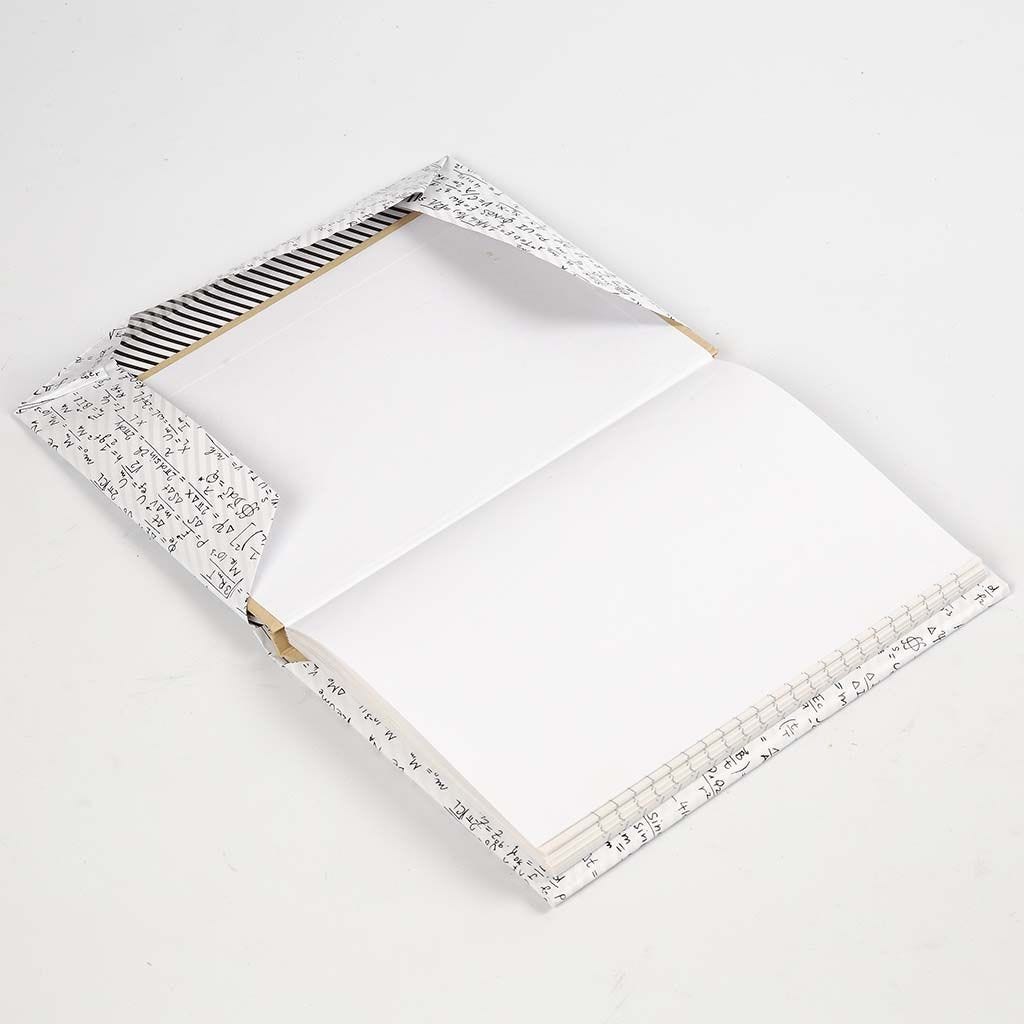 6
Now bend each corner of the just folded paper diagonally (from the fold line). Attach a piece of transparent tape to secure. NB: Avoid sticking tape on the book, otherwise the point of protecting it is lost.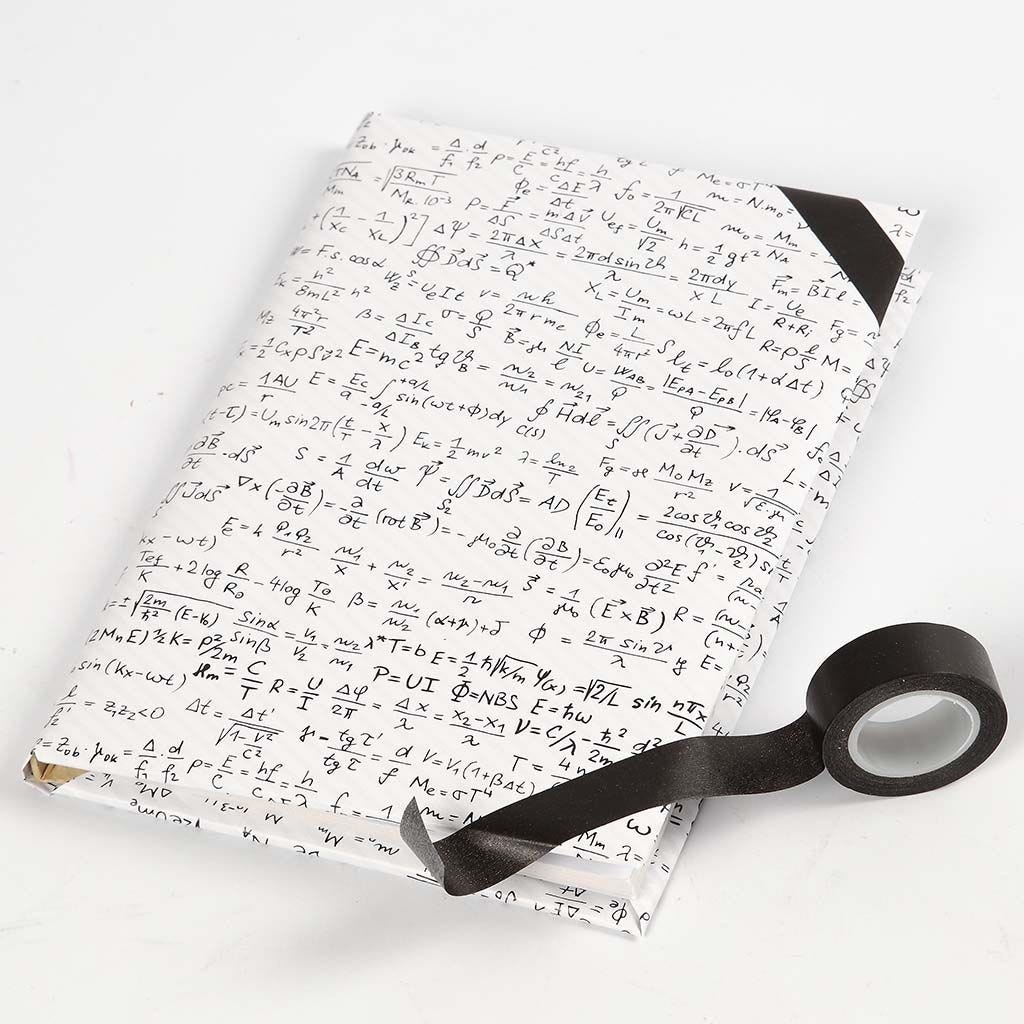 7
Use Masking Tape for decoration and for reinforcing the book cover on the spine and the corners.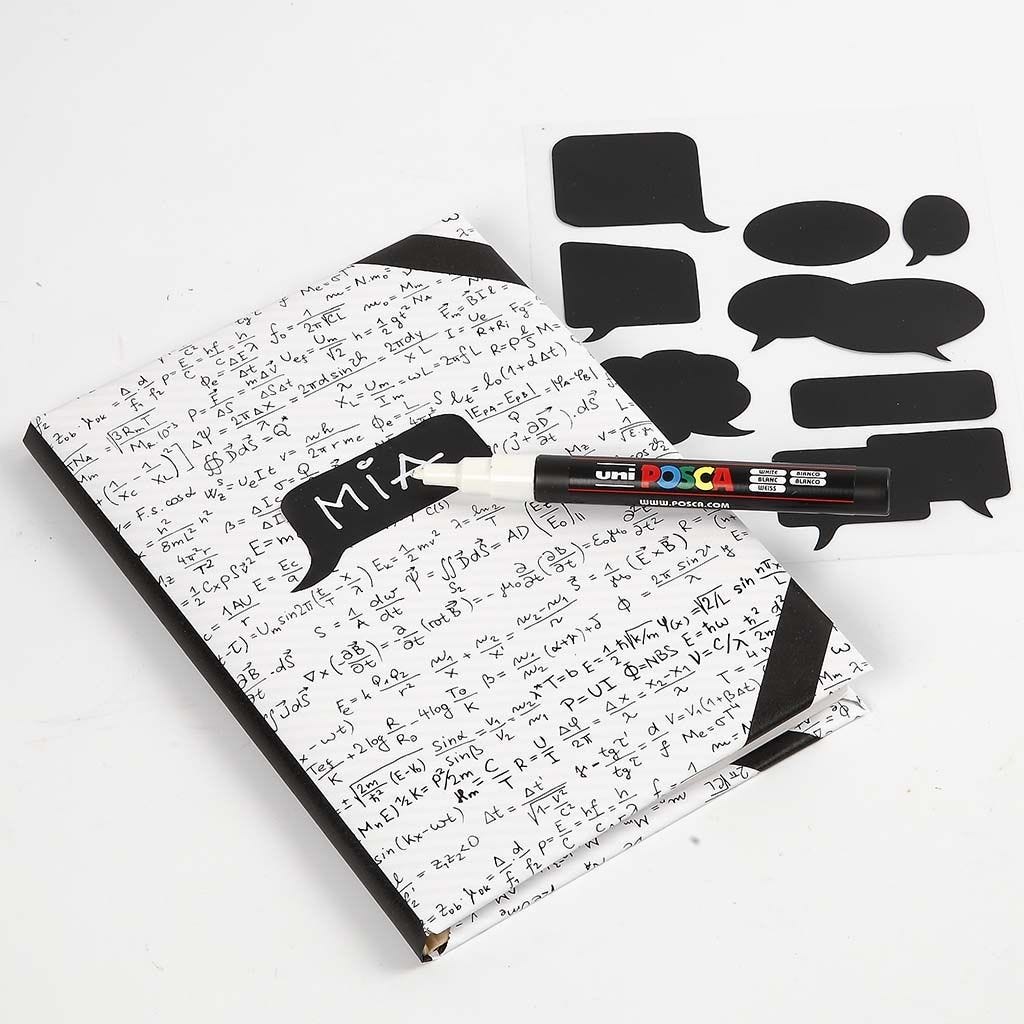 8
Attach a self-adhesive sticker on the front of the book. Write name and subject on the label using a Uni Posca marker.