Bedding for a Baby Duvet and Pillow made from Fabric with decorated Designs
Bedding for a Baby Duvet and Pillow made from Fabric with decorated Designs
This baby duvet cover and pillow case are made from patterned fabric (from Glad Design), which is decorated with textile markers, as well as plain cotton fabric.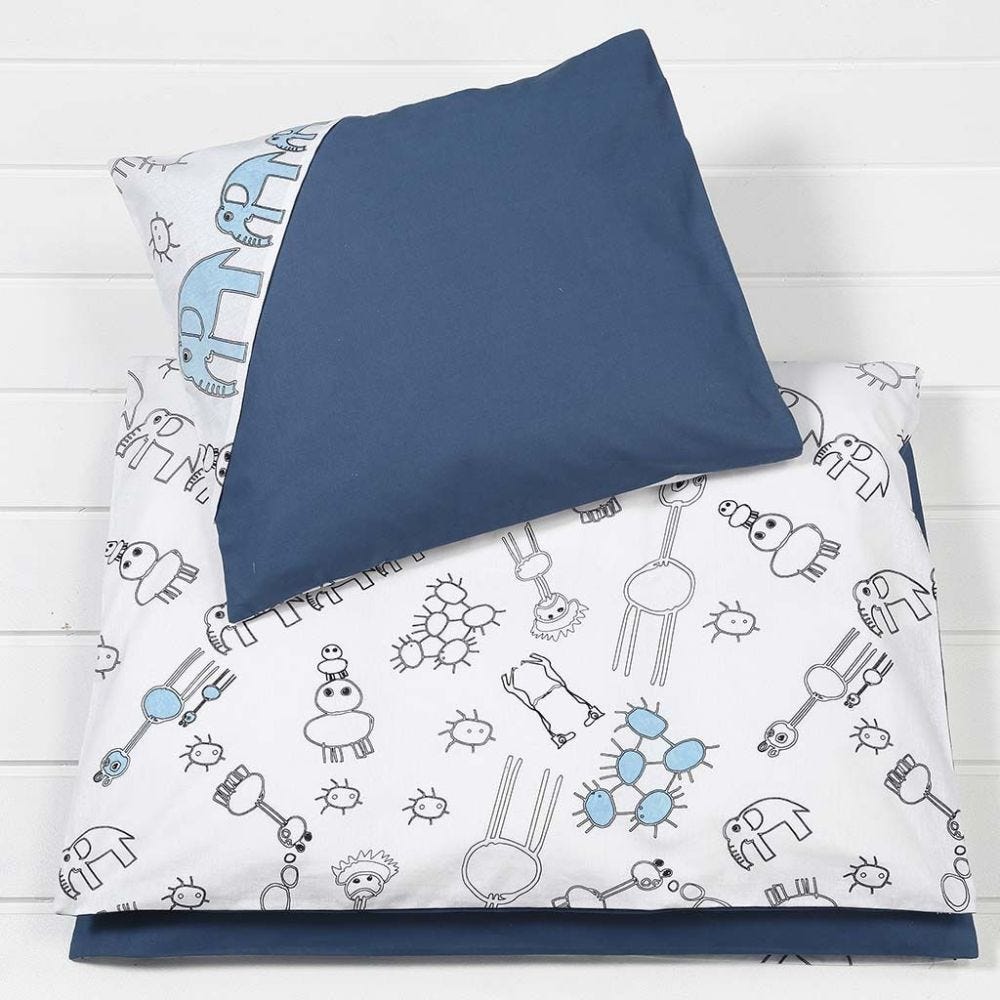 How to do it
1
Duvet cover: Cut a 70 x 103 cm piece of patterned fabric and a 70 x 113 cm piece of plain fabric. Pillow case: Cut a 48 x 42 cm piece of patterned fabric (+ a large triangle measured by eye) and a 48 x 52 cm piece of plain fabric. Decorate one or more designs in the patterned fabric using textile markers. Leave to dry.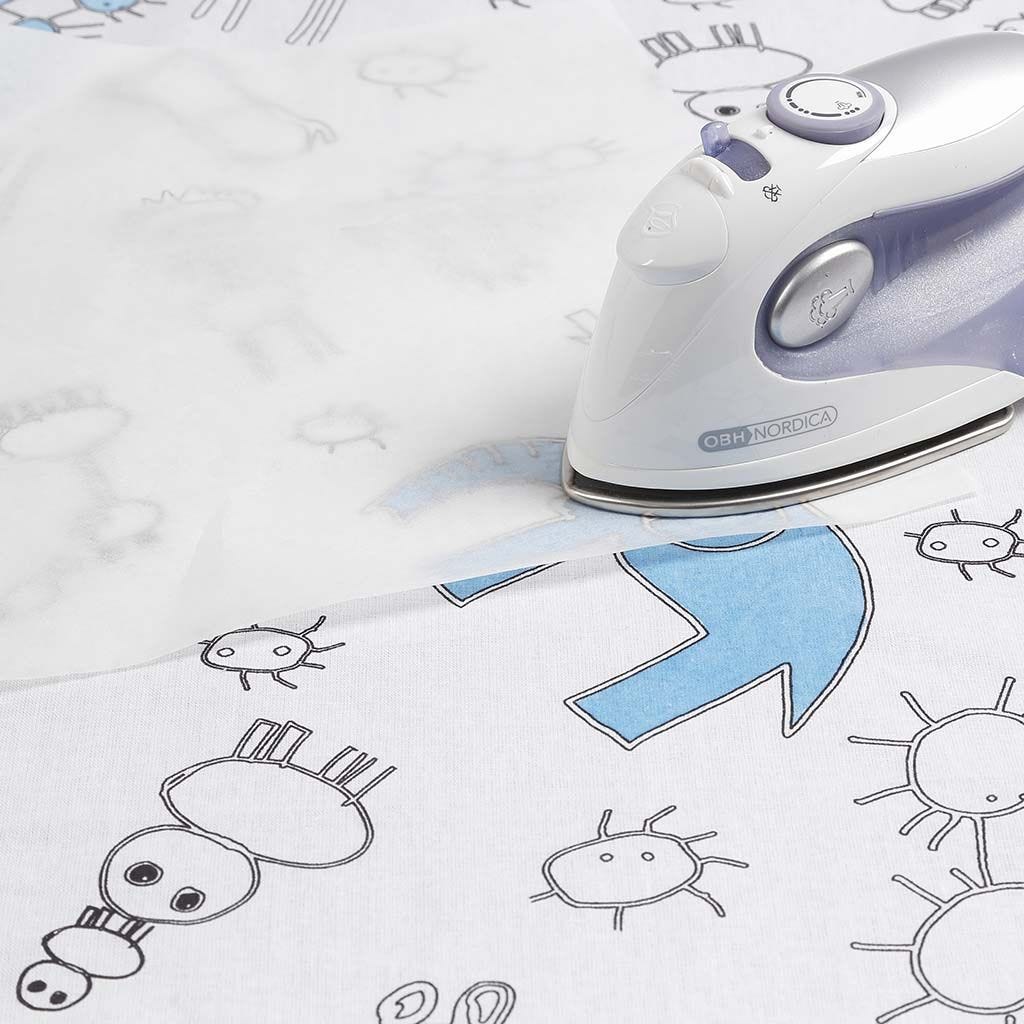 2
Fix the colour with an iron.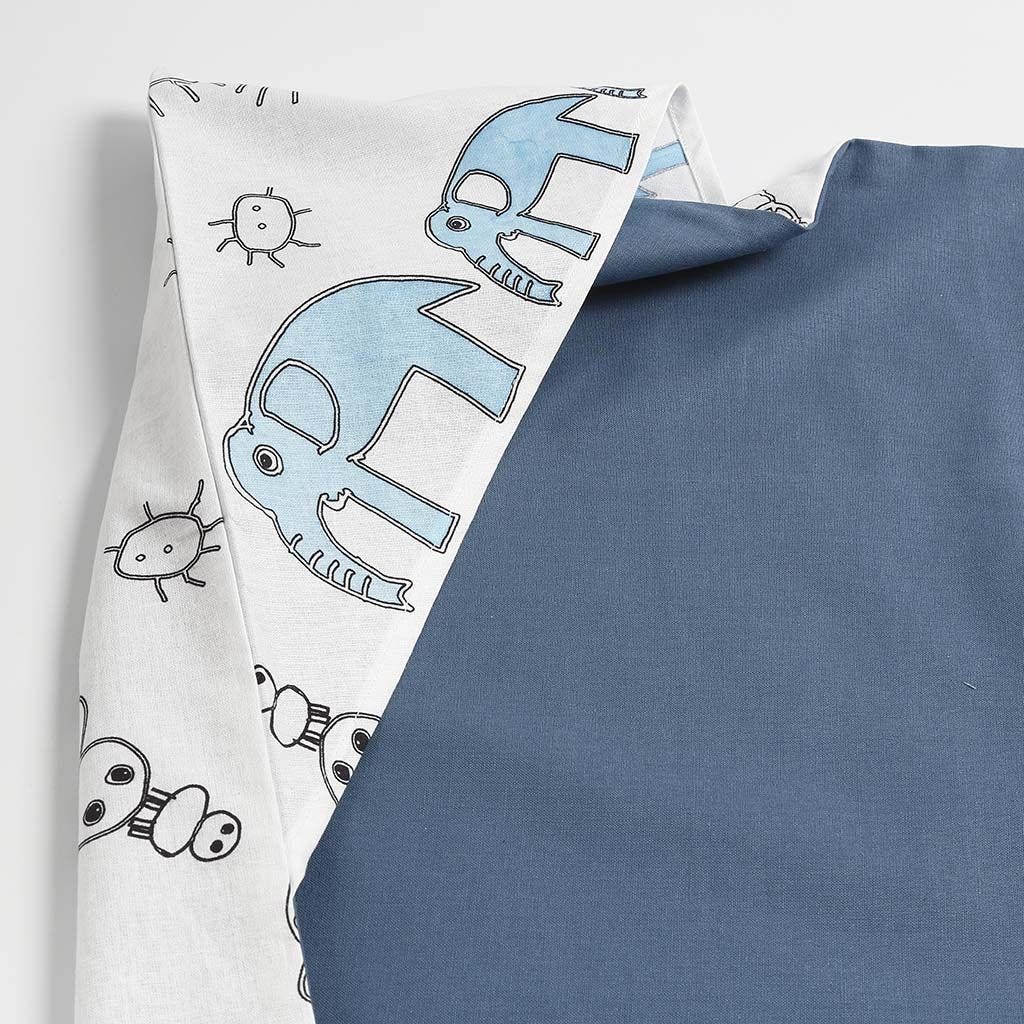 3
Make 1 cm fold in the long side of the triangular piece of patterned fabric and sew. Attach it with pins onto the plain piece of fabric for the pillow case (inner side against outer side).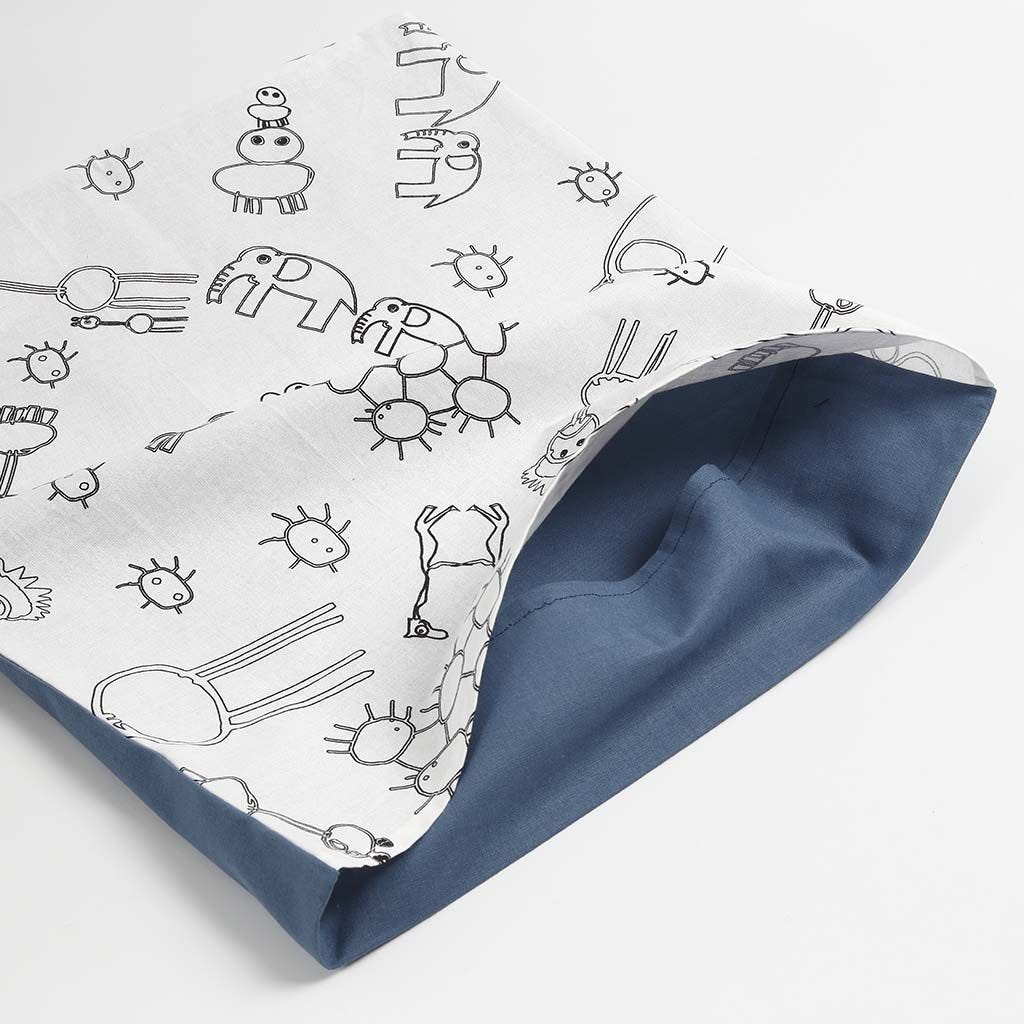 4
For the duvet cover and the pillow case: Make a 1 cm seam on the narrow side (which will be the opening) and sew. Place the two pieces of fabric together, outer side against outer side with the edges in the same direction. Fold the longer piece up over the other piece. Sew along the other three sides. Finish with zig-zag stitches along the edges. Turn inside out.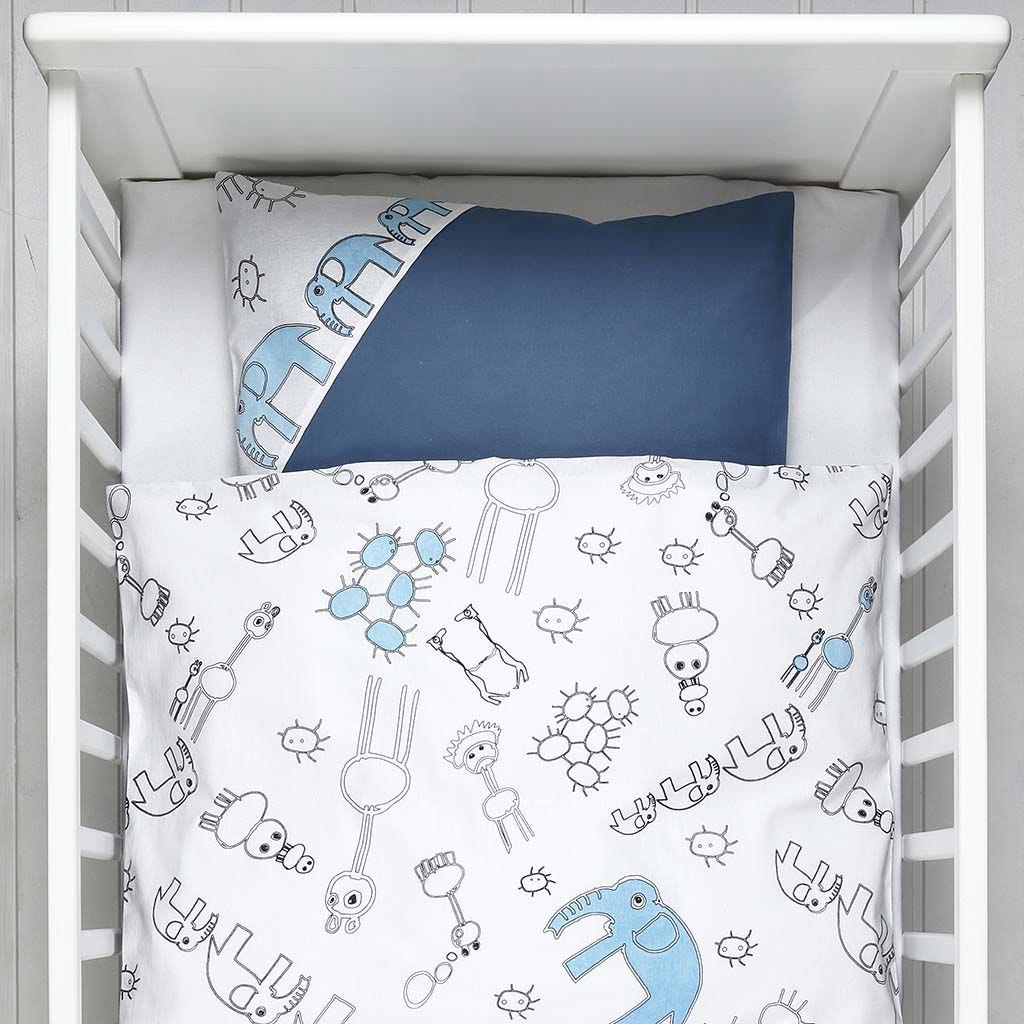 I'm shopping as
b2c incl. tax
b2b excl. tax
b2g excl. tax
Go back
I'm shopping as
Continue as guest
Copyright © 2013-present Magento, Inc. All rights reserved.