Bead Figures made on a Peg Board
Bead Figures made on a Peg Board
The figures are made from Bead body parts which are made on a peg board and then ironed. The parts are assembled with black aluminium wire. Self-adhesive wiggle eyes are attached. Elastic cord decorated with Beads is attached for hanging. How to do it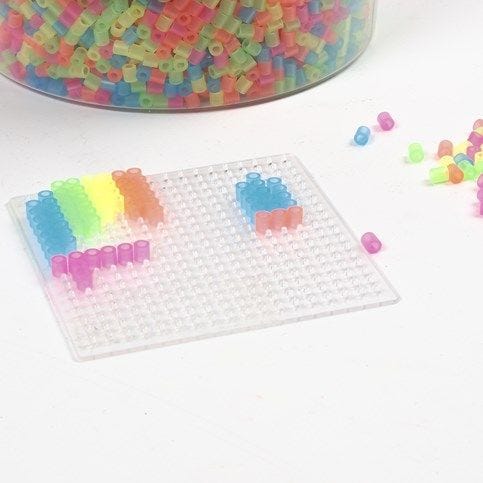 1.
Each figure consists of a head, a body, arms and legs. The head and body are made on a hexagonal and a square peg board respectively. The peg boards are completely filled with Beads. The arms and legs are made according to your own imagination – do not fill the peg board completely.
2.
When the peg boards are full, iron with baking paper between the beads and the iron.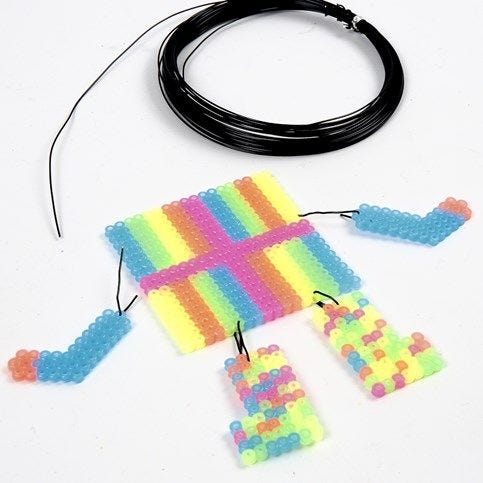 3.
Assemble the body parts to make a complete figure. Use black aluminium wire.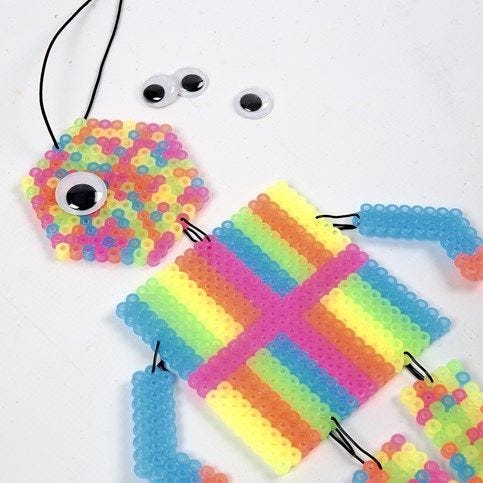 4.
Attach self-adhesive wiggle eyes onto the figure's head. Attach a piece of elastic cord at the top for hanging, decorated with Beads.