An Index Page for a Bullet journal and planner
Make beautiful index pages for your bullet journal, diary, planner etc. The index pages serve as a table of contents. You can write in the most important pages so they are easy to find. You can update the pages continuously as the book completes, or you can create a list of topics for tabs.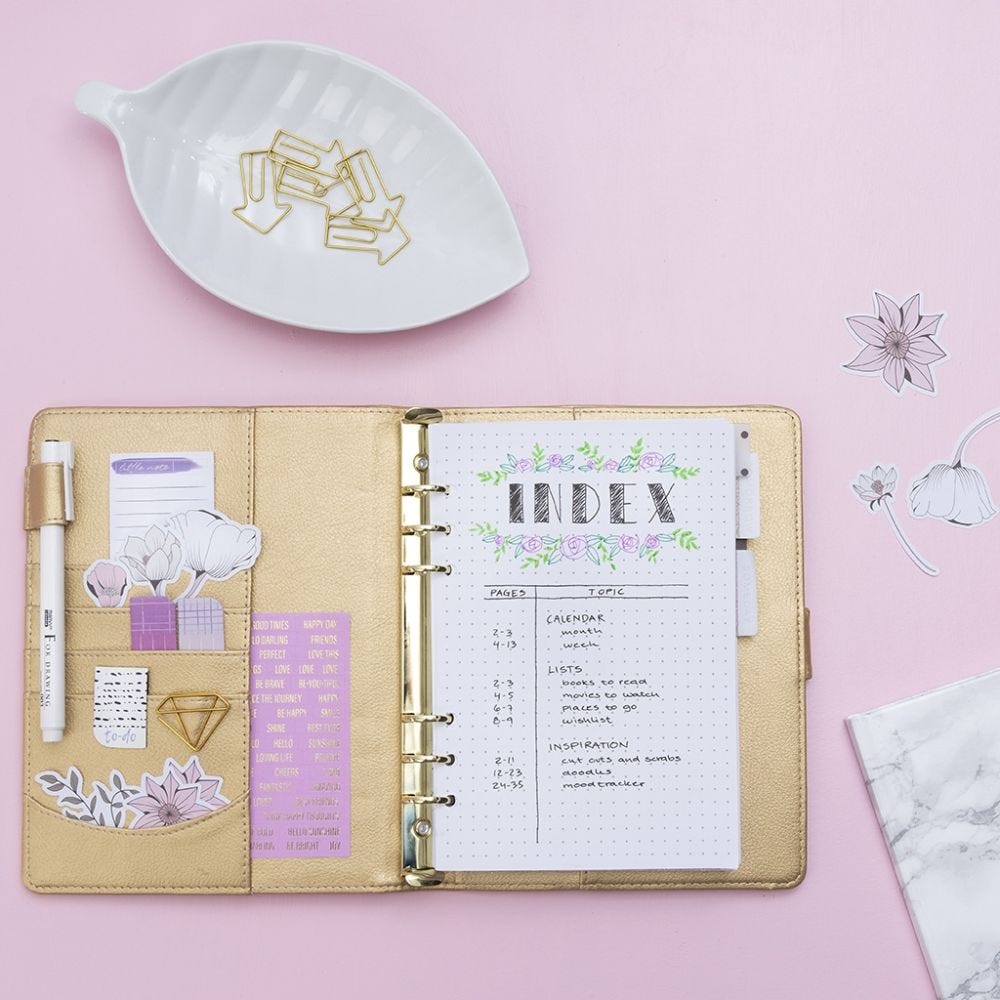 How to do it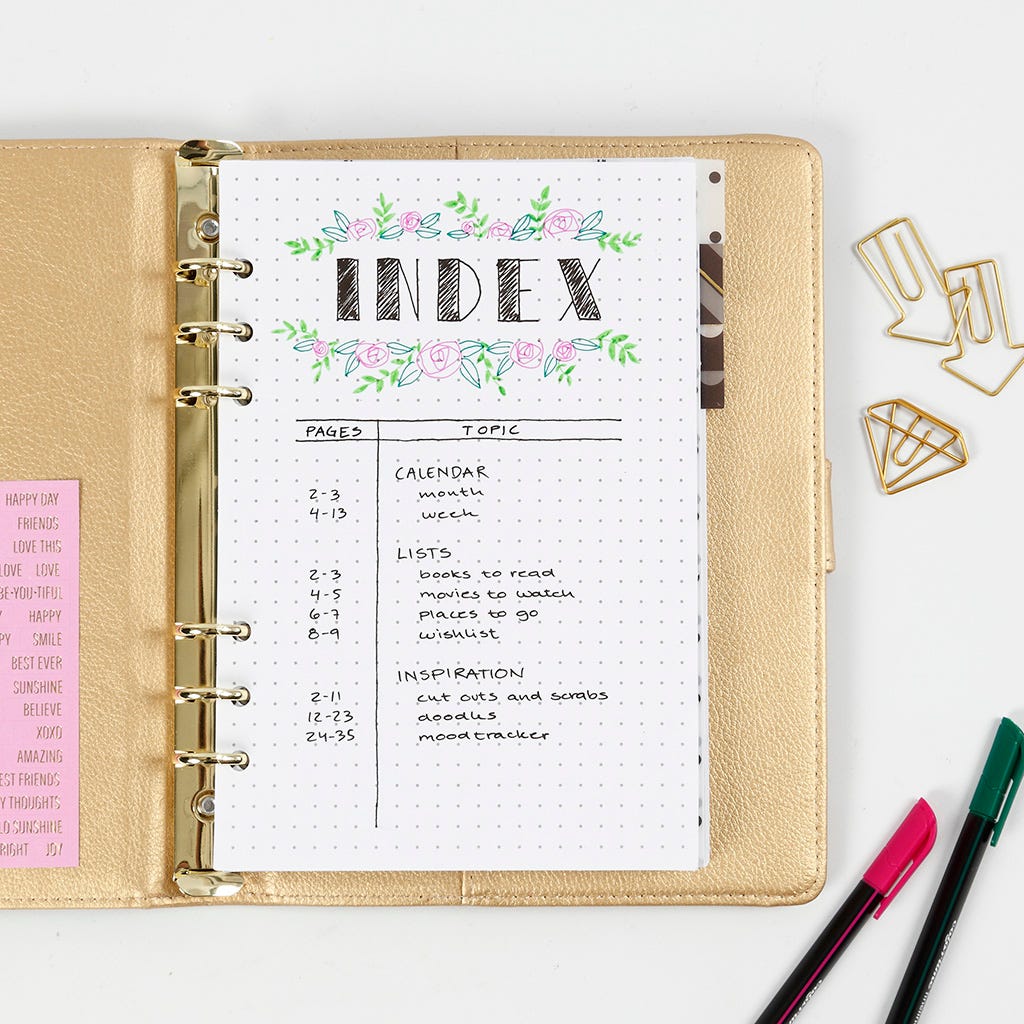 1
An example of an index page for a journal and planner with tabs.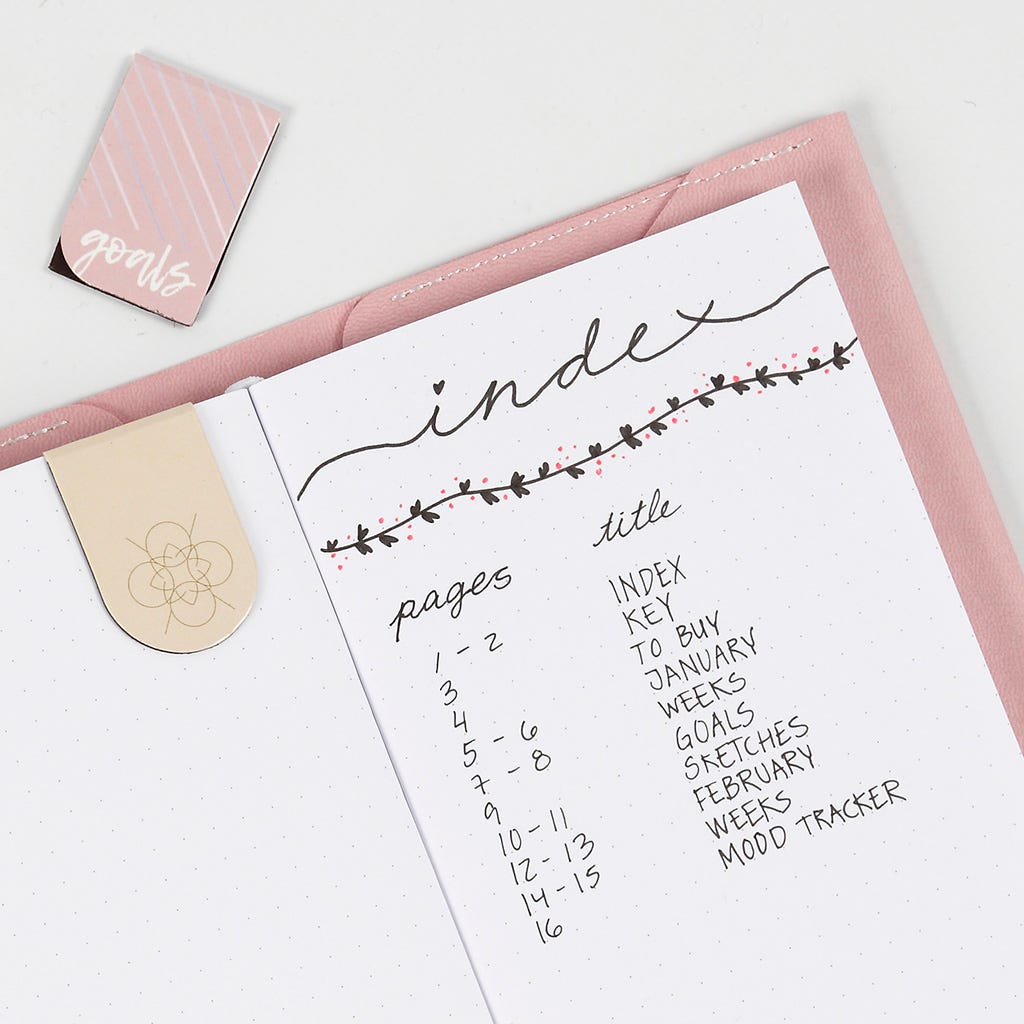 2
An example of an index page in a journal and planner which is filled in as you go along.