An Angel made from a Flexi Figure with Silk Clay
An Angel made from a Flexi Figure with Silk Clay
This angel is modelled from Silk Clay onto a Flexi figure. The plastic butterfly wings are wrapped with thin strips of Silk Clay. The hair is made from paper yarn which is attached with Silk Clay and decorated with a crown. How to do it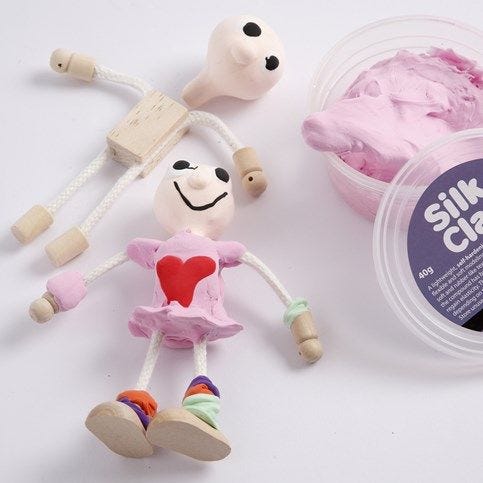 1.
Assemble the Flexi figure and glue it together. Model Silk Clay onto the Flexi figure.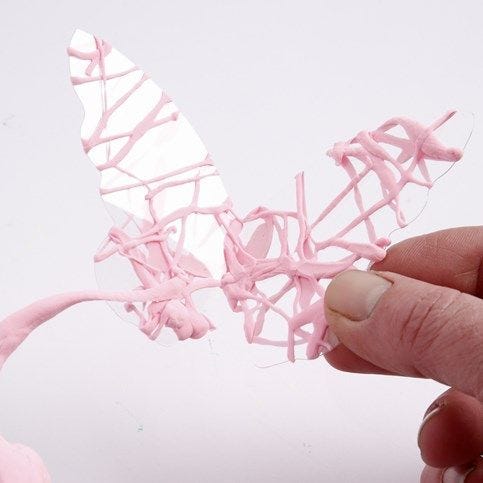 2.
Wrap thin strips of Silk Clay onto the plastic wings and attach the wings to the angel's back.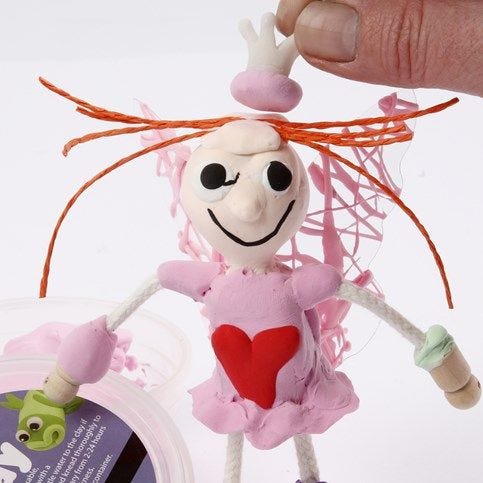 3.
Attach paper yarn hair and a crown using Silk Clay which functions as an adhesive.
Copyright © 2013-present Magento, Inc. All rights reserved.