An Advent Calendar from Arctic Animal Paper Bags
An Advent Calendar from Arctic Animal Paper Bags
An easy-to-make Advent calendar for children is made from these paper bags which are shaped like Arctic animals. It's easy to put small presents in the bags, close them and then hang them in a row or place them in a box. How to do it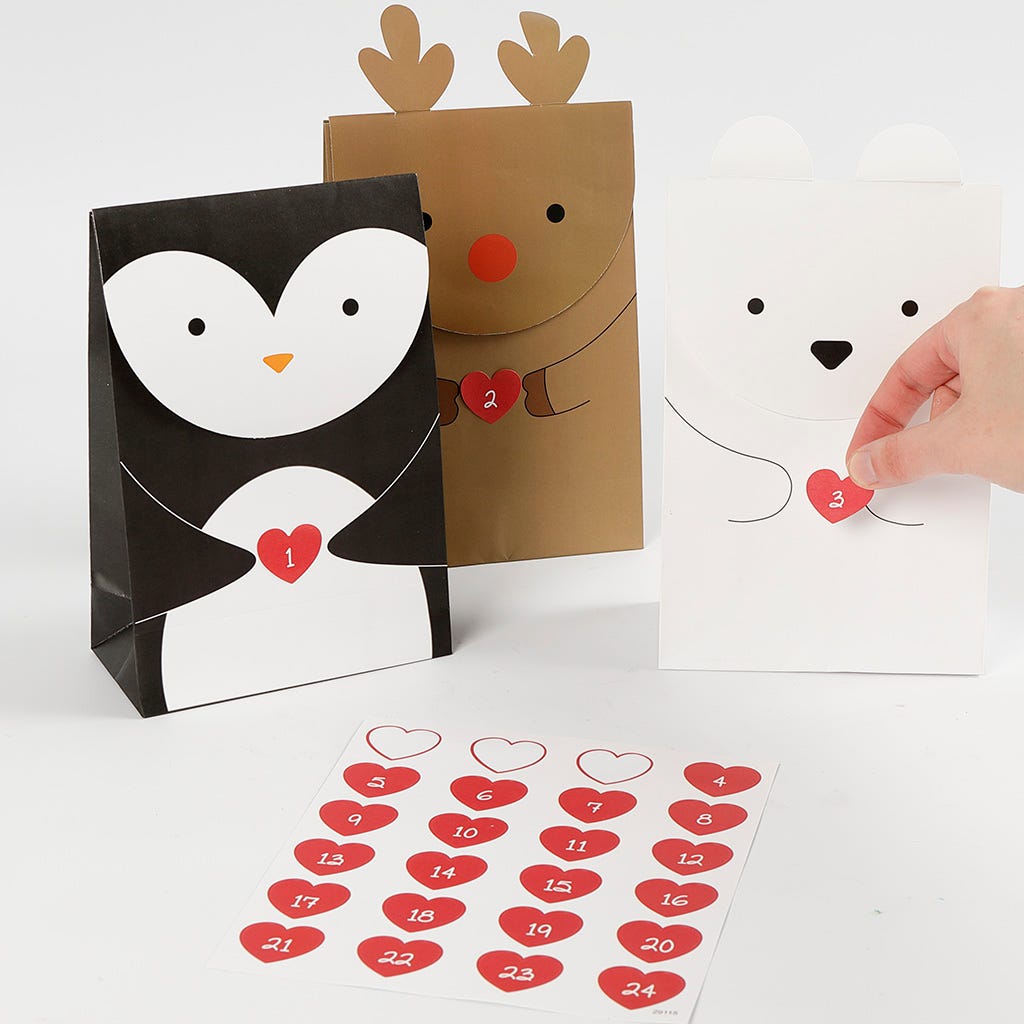 1
Attach heart stickers with numbers between the animals' hands, so that it looks like they are each holding a number.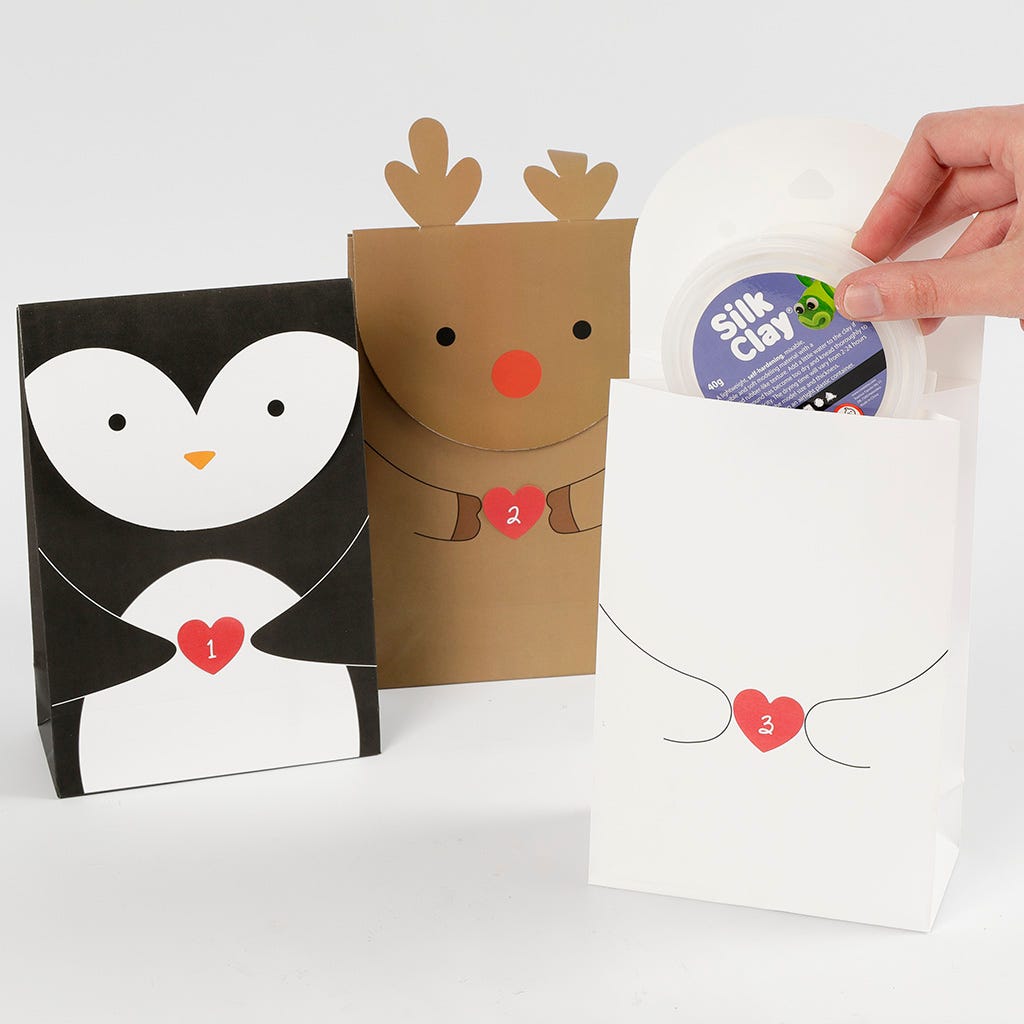 2
Put small presents in each bag.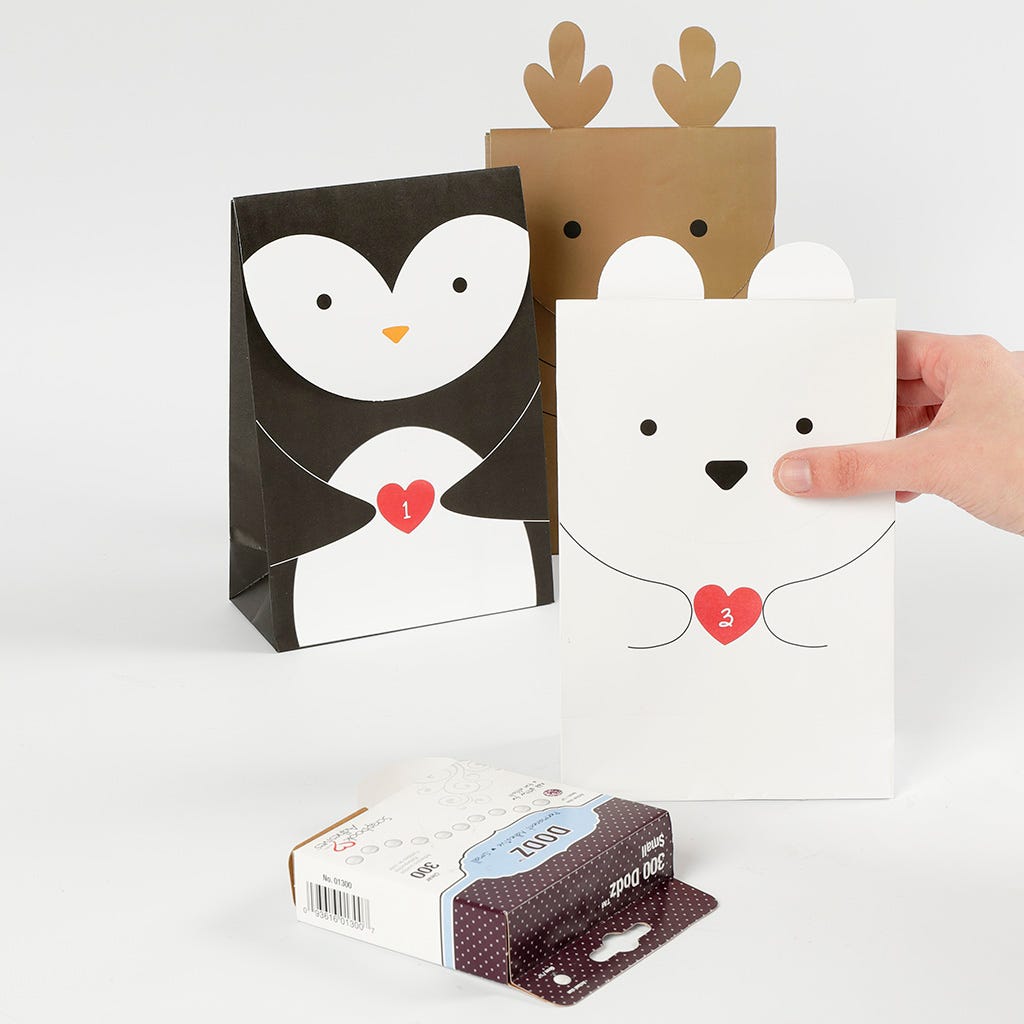 3
Close the bags with an adhesive dot.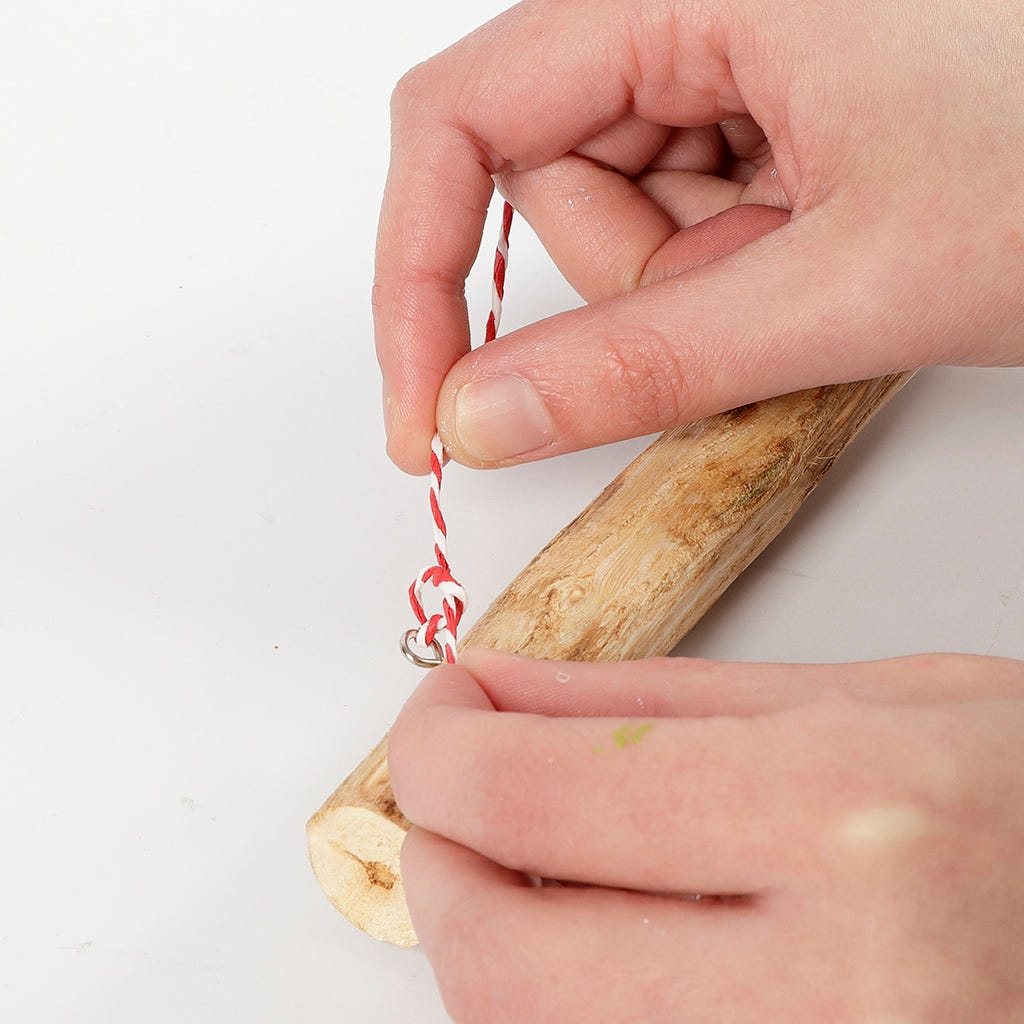 4
Tie a piece of cotton cord to the stick and hang it on a nail on the wall.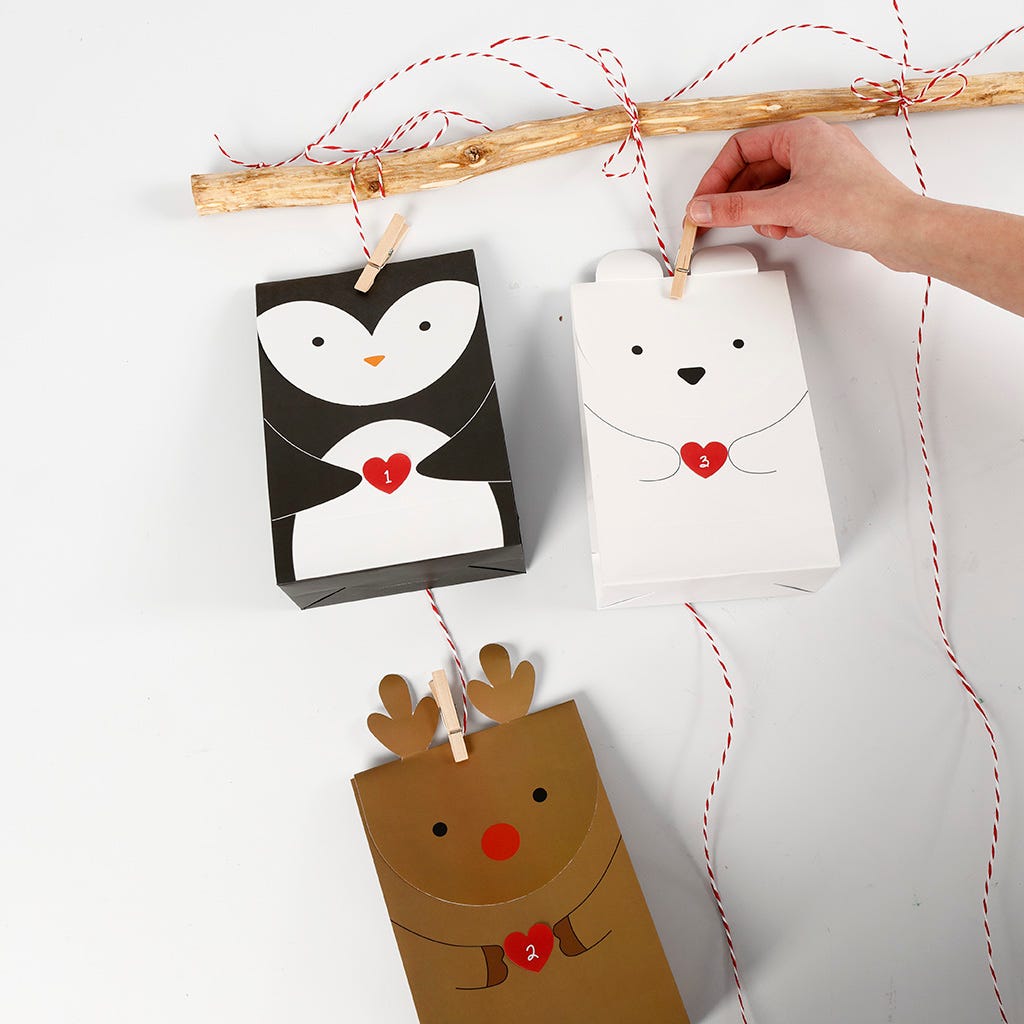 5
Tie pieces of cotton cord onto the stick and attach all the bags individually onto the pieces of cotton cord using a peg.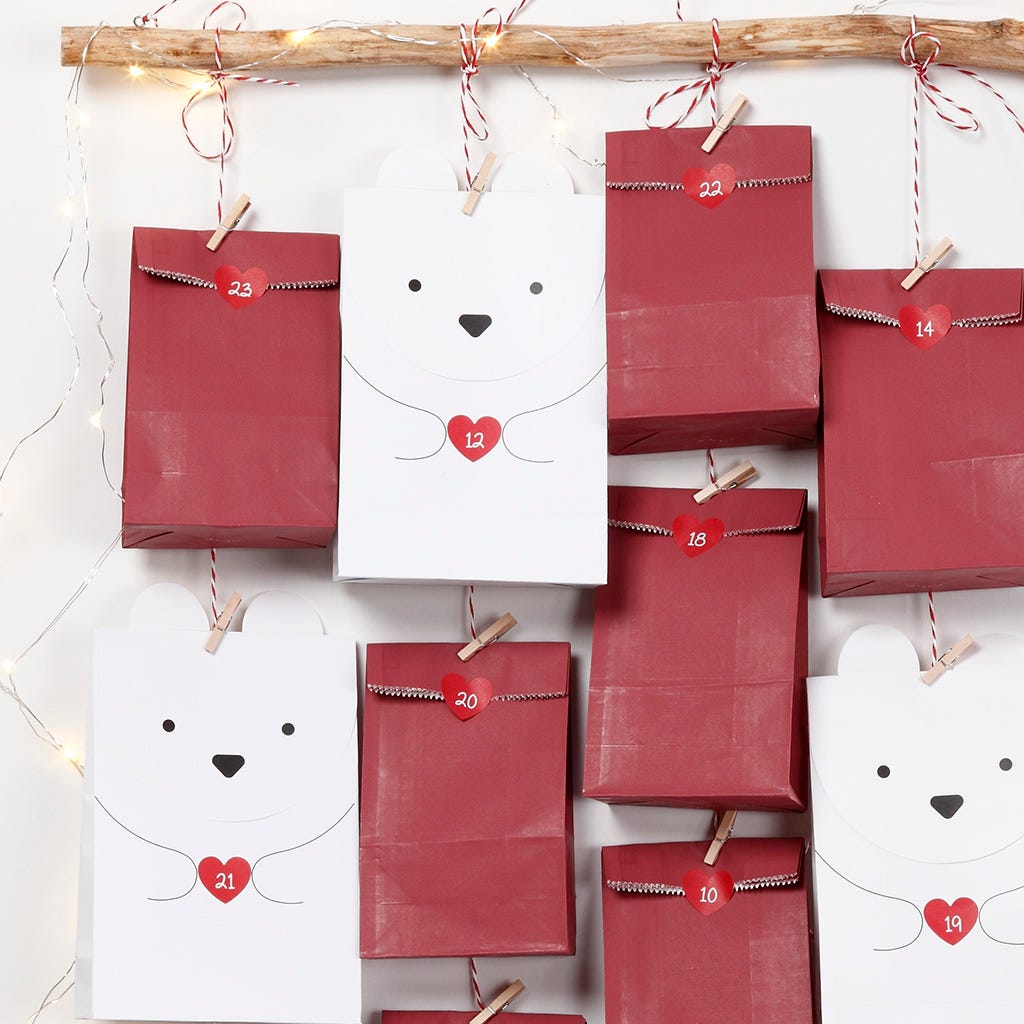 Another variant
You may mix with plain coloured paper bags or presents wrapped in wrapping paper.