A Watercolour Picture painted with a Water Brush in a double-sided Frame
A Watercolour Picture painted with a Water Brush in a double-sided Frame
Watercolour paper decorated with writing and flowers using a water brush and liquid watercolour. The picture is inserted into a double-sided frame.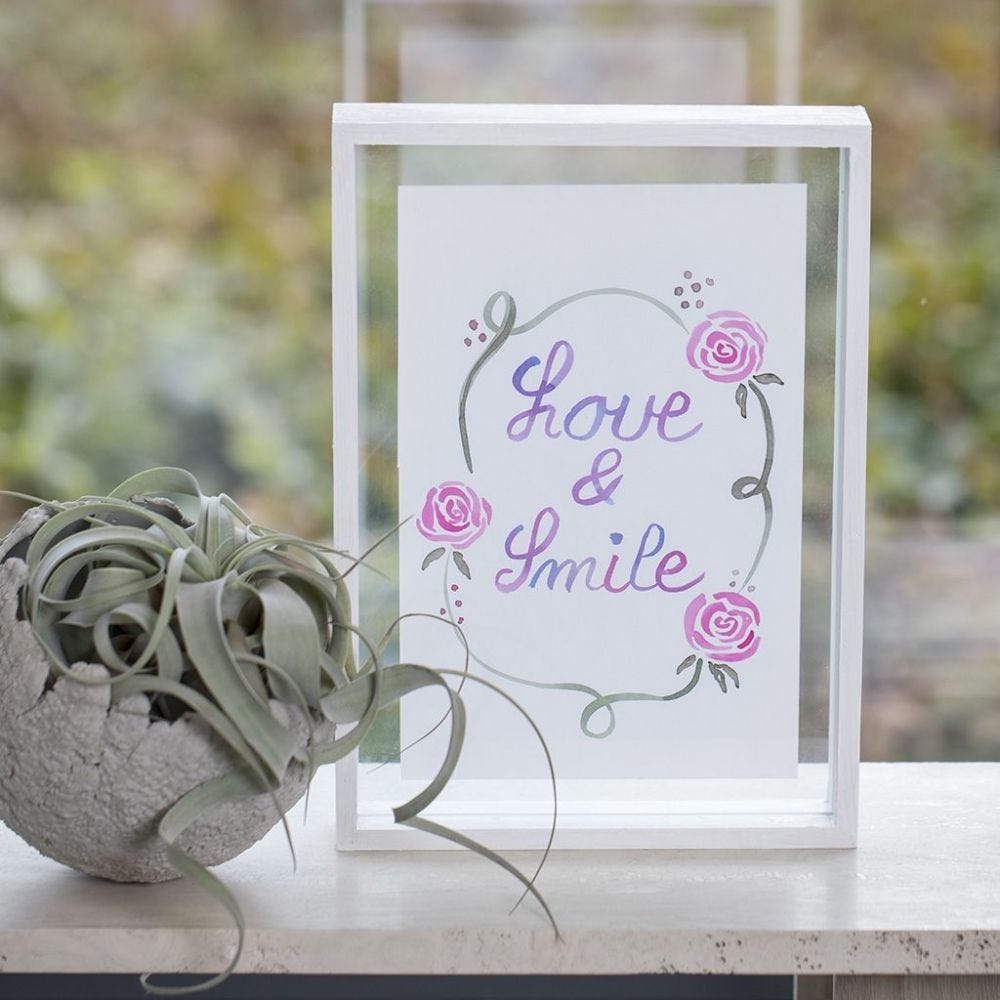 How to do it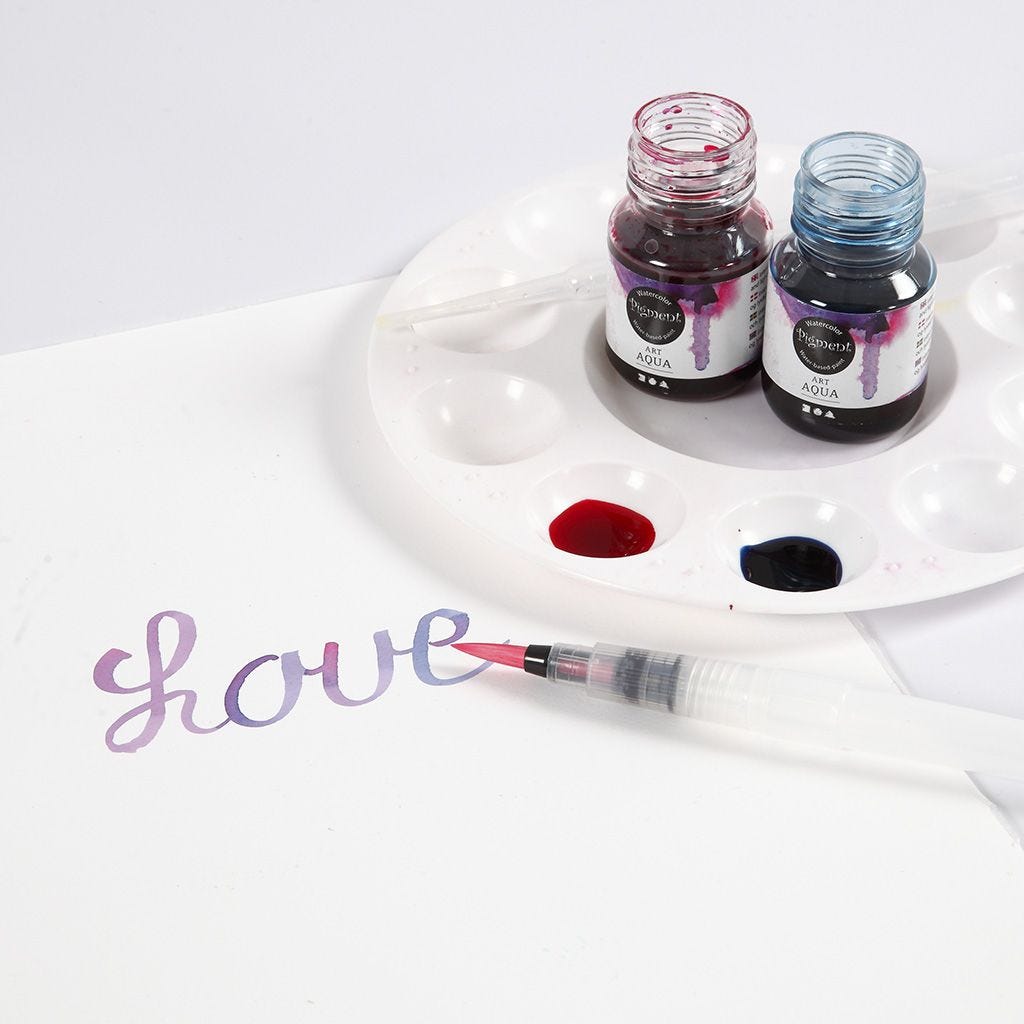 1
Fill the water brush with water. Pour the liquid watercolour into the palette using a pipette. You may dip the tip of the brush into both watercolours – one on each side (for writing with two colours). Now write your text.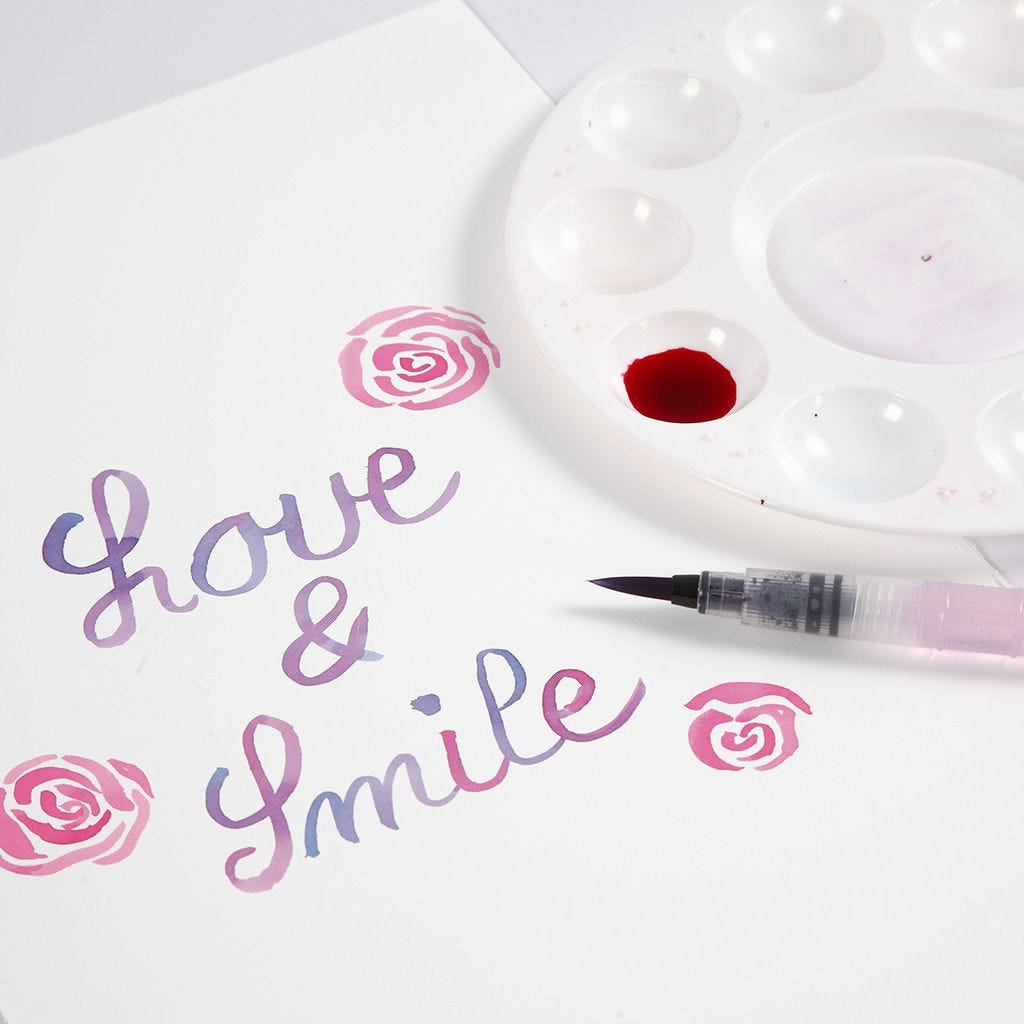 2
Paint the roses in pink with water. Use green with a tiny bit of pink for the stems.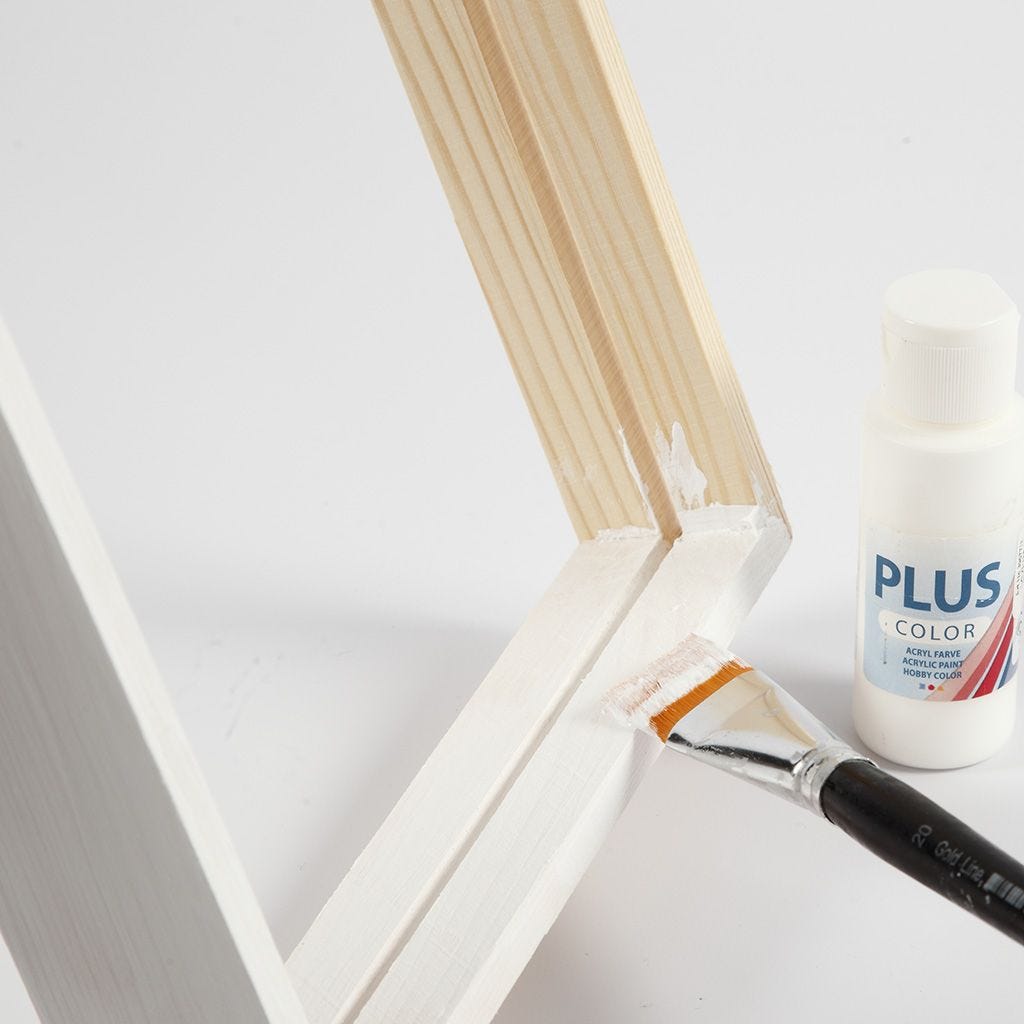 3
Paint the wooden frame with white Plus Color acrylic paint.
4
Place the watercolour painting between the two panes of glass and slide it into the frame via the groove at the top.