A Wall Clock and a Pencil Holder decorated with Decoupage Paper
A Wall Clock and a Pencil Holder decorated with Decoupage Paper
This round wooden wall clock and wooden pencil holder are painted white and decourated with decoupage paper.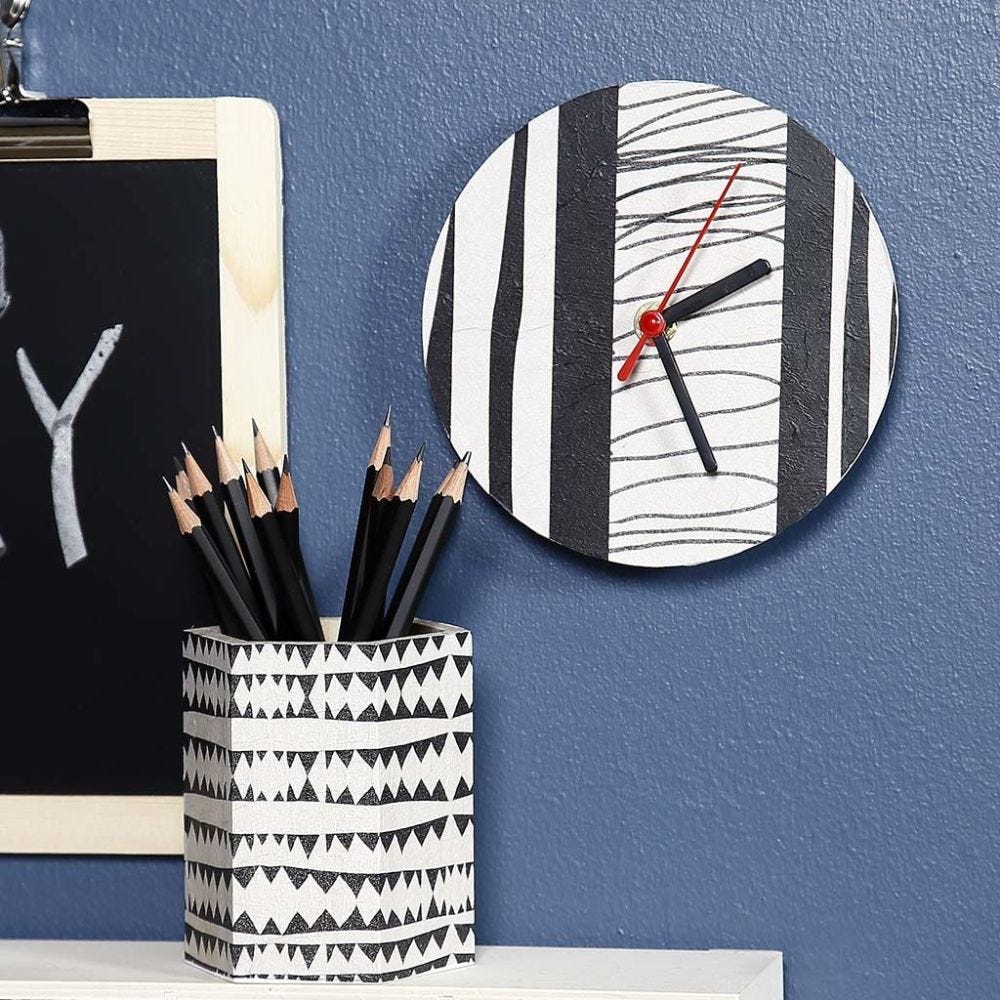 How to do it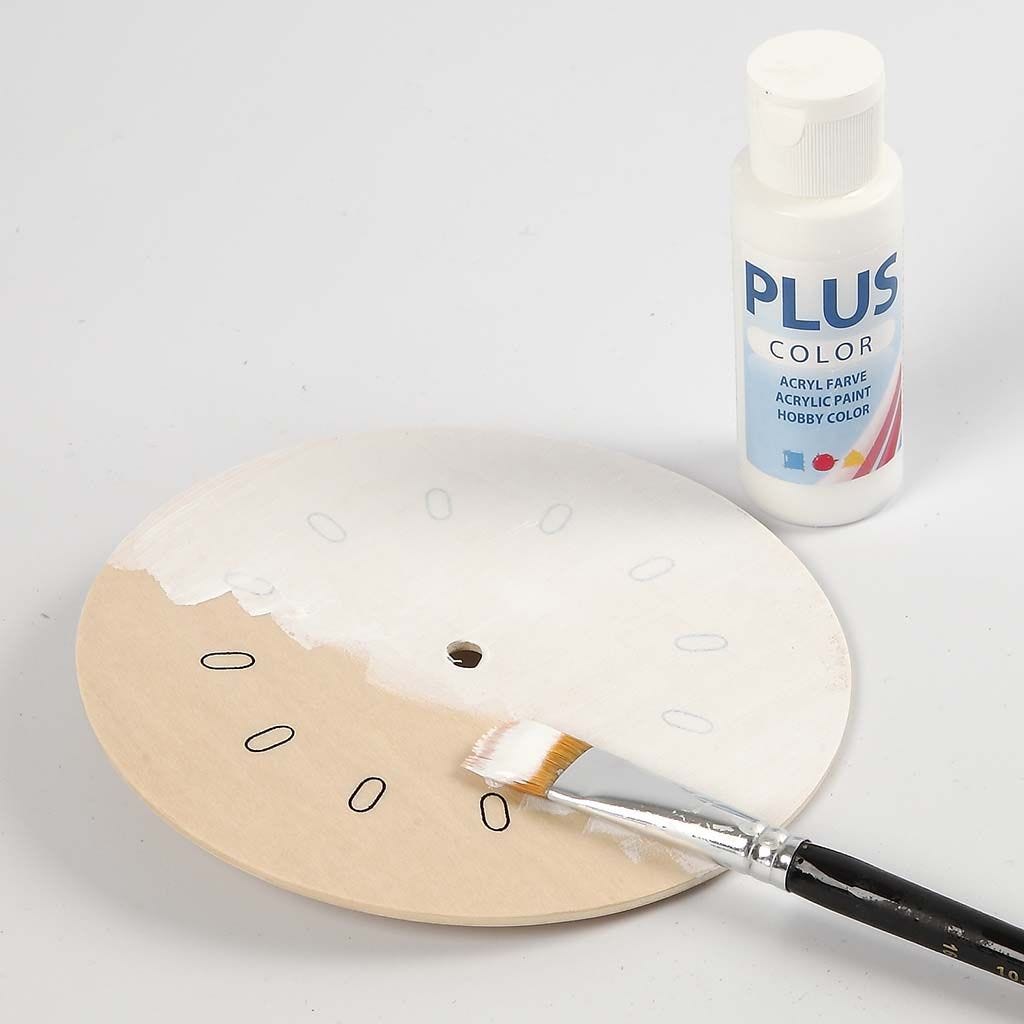 1
Paint the wooden item with white Plus Color craft paint (This make the colours and patterns of the decoupage paper appear the brightest). Leave to dry.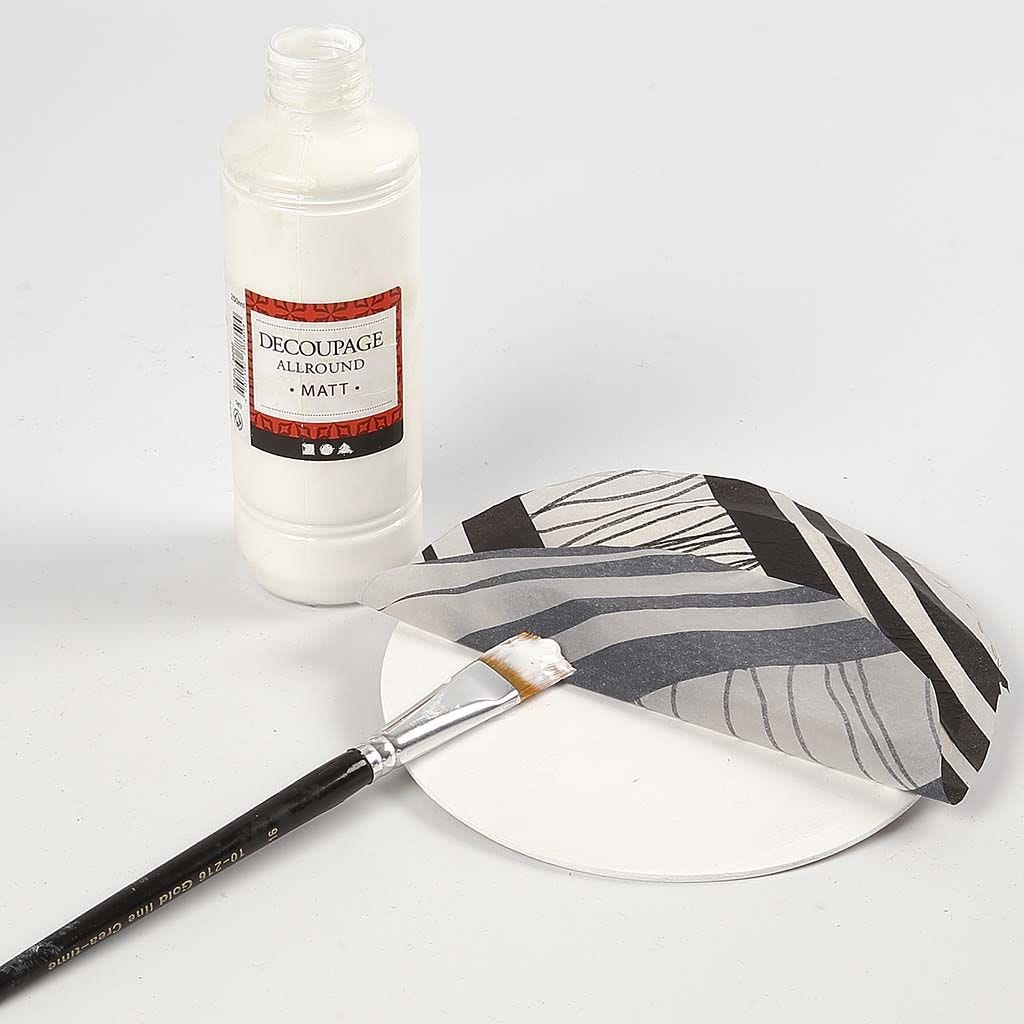 2
Attach decoupage paper onto the wooden disc using decoupage lacquer. Finish by varnishing the surface with the same lacquer. Leave to dry.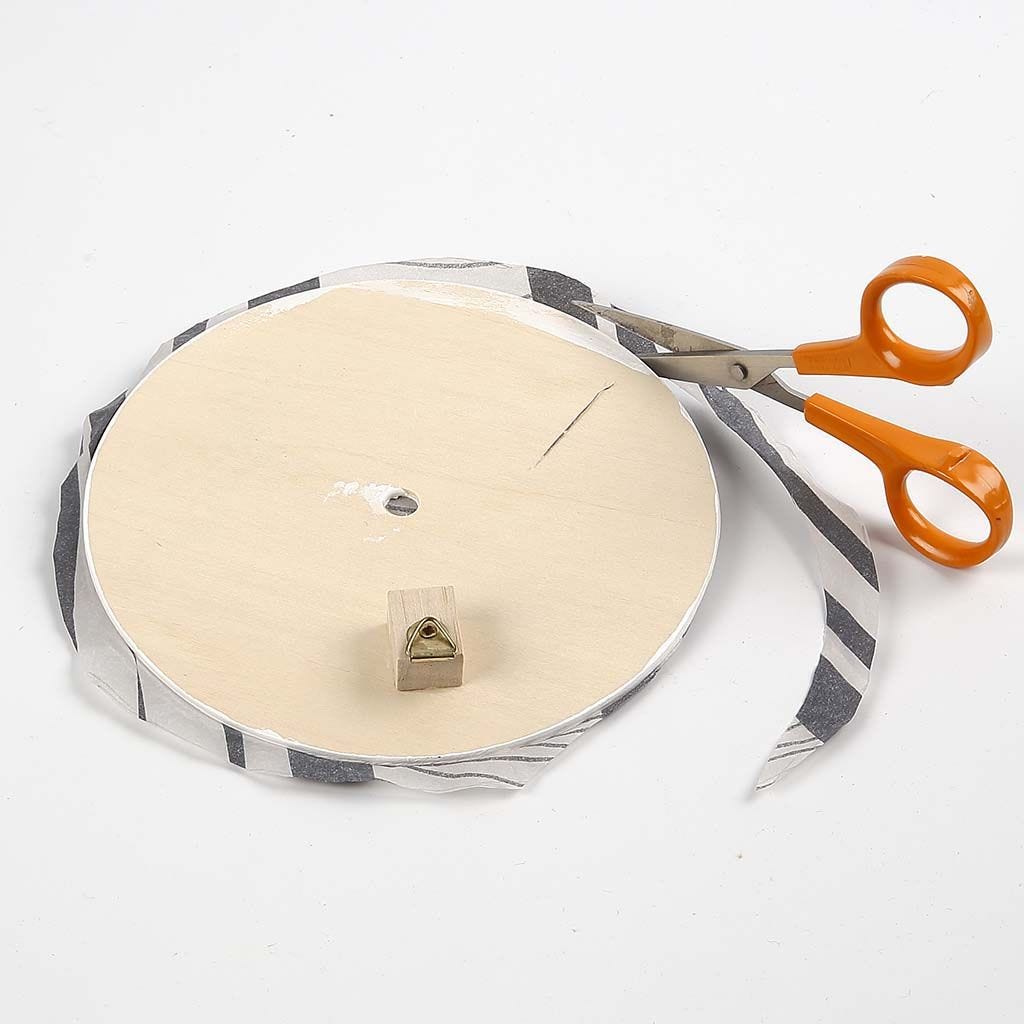 3
Trim the paper to achieve sharp edges.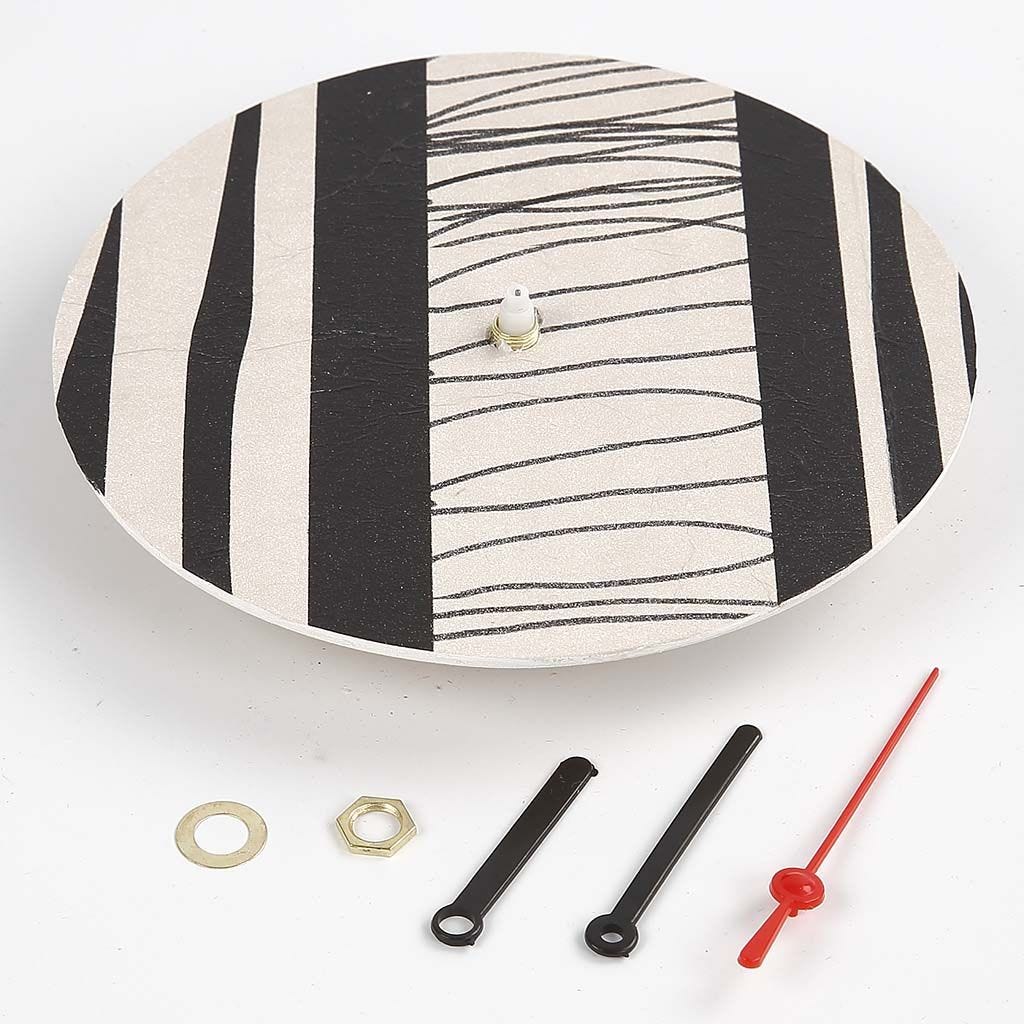 4
Attach the clock's hands. See the picture and start from the left.