A Shopping Bag with Embroidery on a Piece of Felt with Holes
A Shopping Bag with Embroidery on a Piece of Felt with Holes
This shopping bag is decorated with a sewn-on square piece of felt on which embroidery, according to your imagination, is made in the holes in the felt. How to do it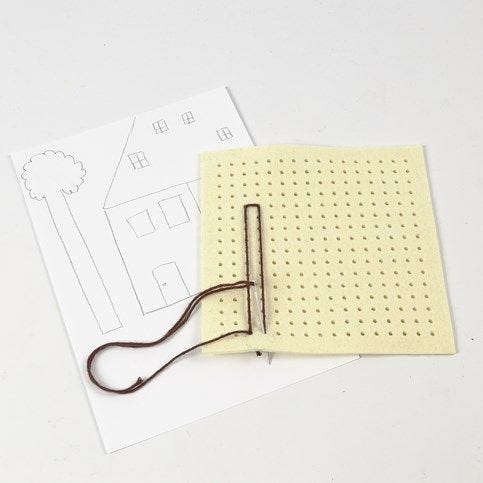 1.
Embroider with cross stitches in the holes on the felt square; perhaps inspired by a children's drawing. Use Maxi cotton yarn in different colours and a cross stitch needle.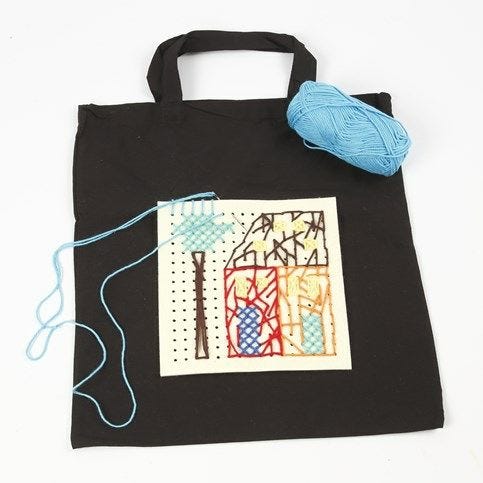 2.
Use an ordinary pointed needle for sewing the cross stitch embroidered piece of felt with holes onto one side of the shopping bag.