A Row of Card Snowmen decorated with Silk Clay
A Row of Card Snowmen decorated with Silk Clay
Easy Christmas decorations with templates for children and creative souls. Cut these cute snowmen from card and decorate them with Silk Clay.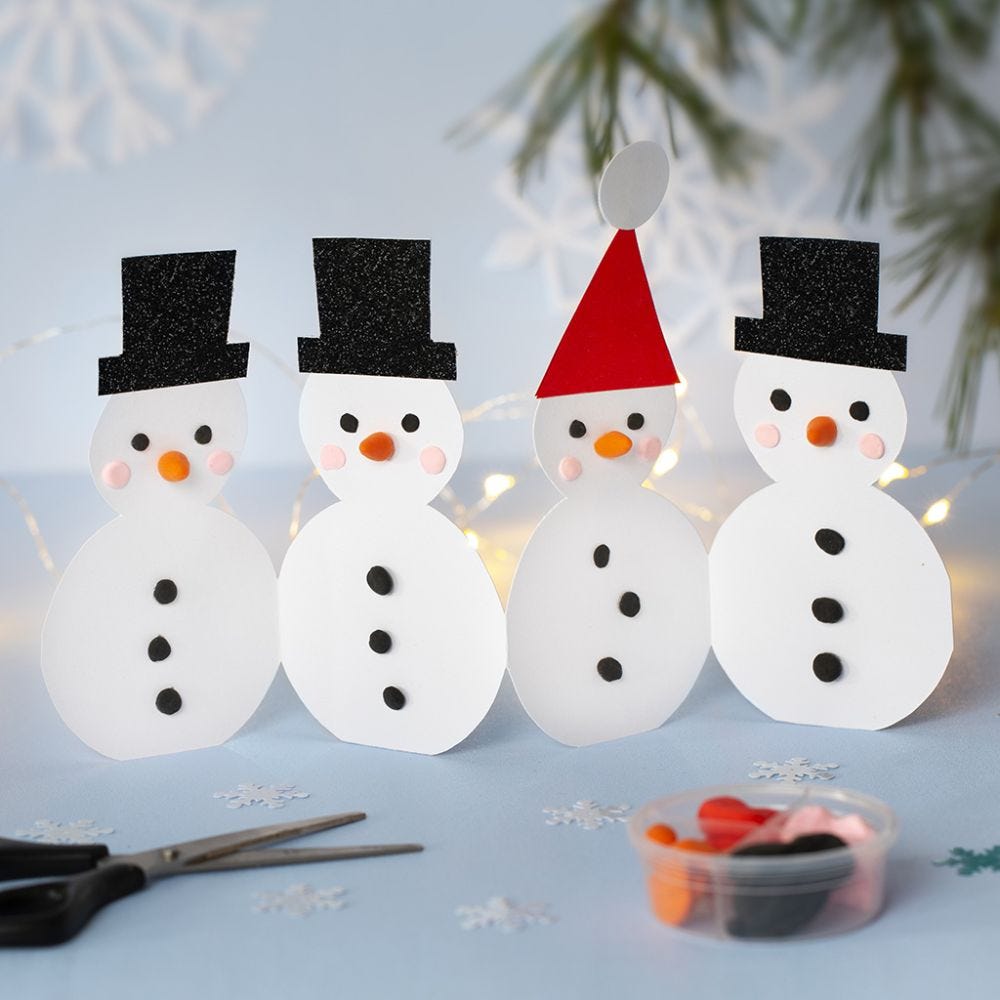 How to do it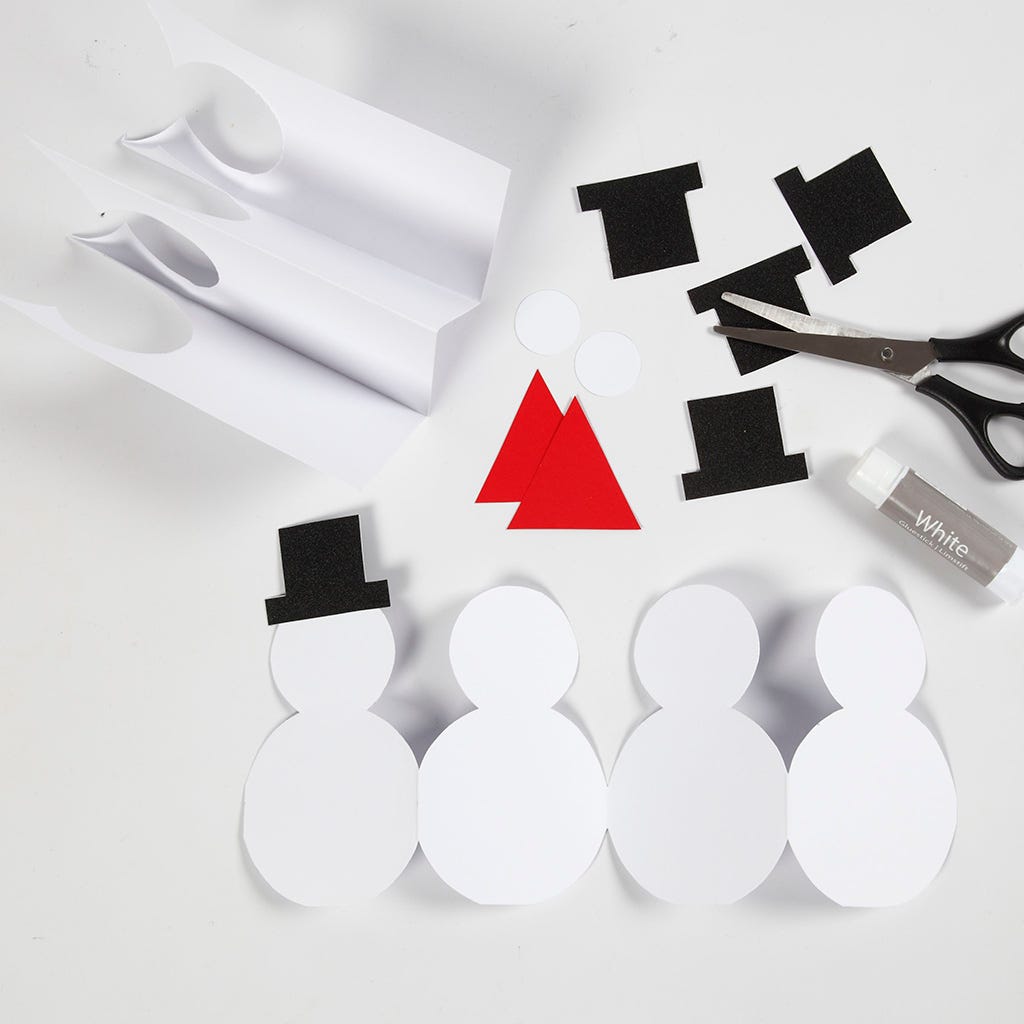 1
Print the template which is available as a PDF file on this page. Fold a piece of card as shown in the picture, making four layers and where each layer fits the width of a snowman. Place the template on top and copy the template onto the folded card. Cut through all layers in one go. Now you can unfold the snowmen. Cut top hats and elves' hats using the template and glue on the parts.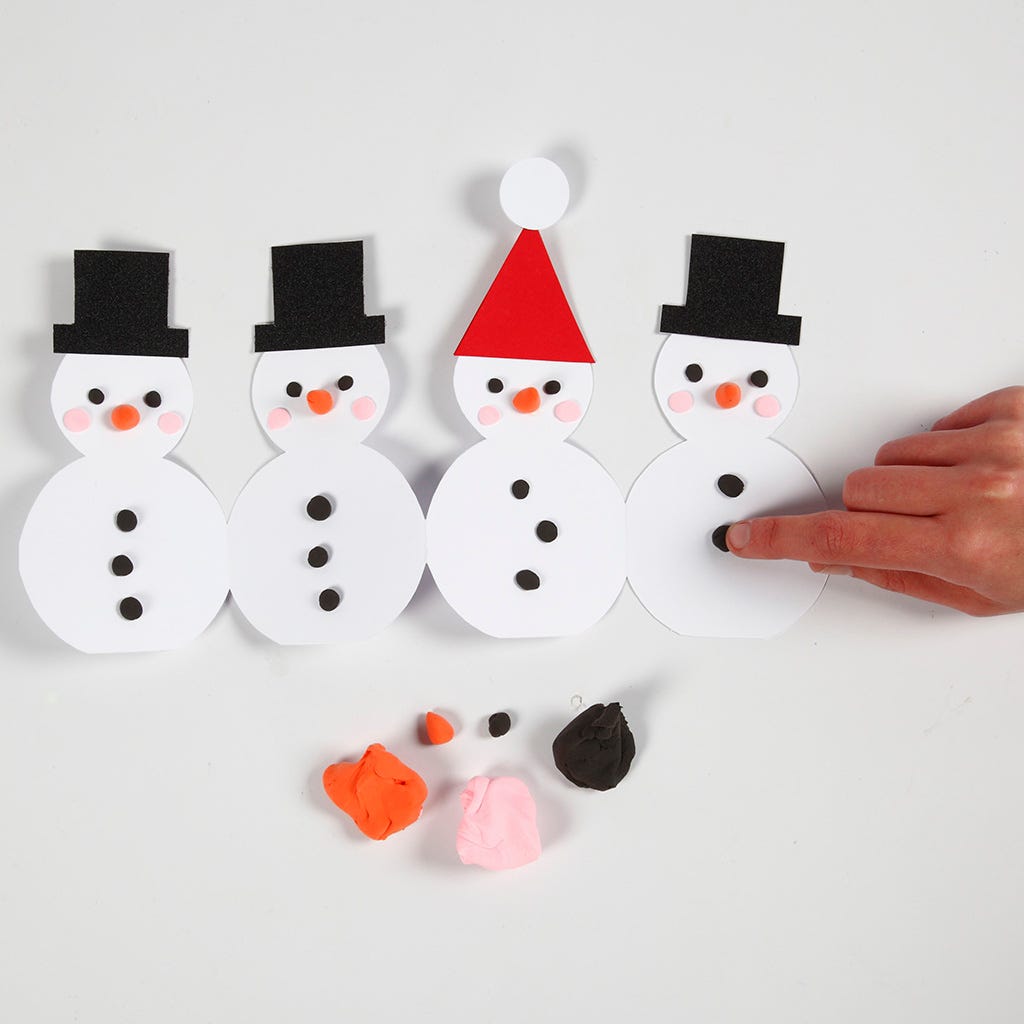 2
Model noses, eyes, cheeks and buttons from Silk Clay and decorate the snowmen. If your Silk Clay is too dry, just knead a drop of water into the Silk Clay. Leave the snowmen to dry before standing them up.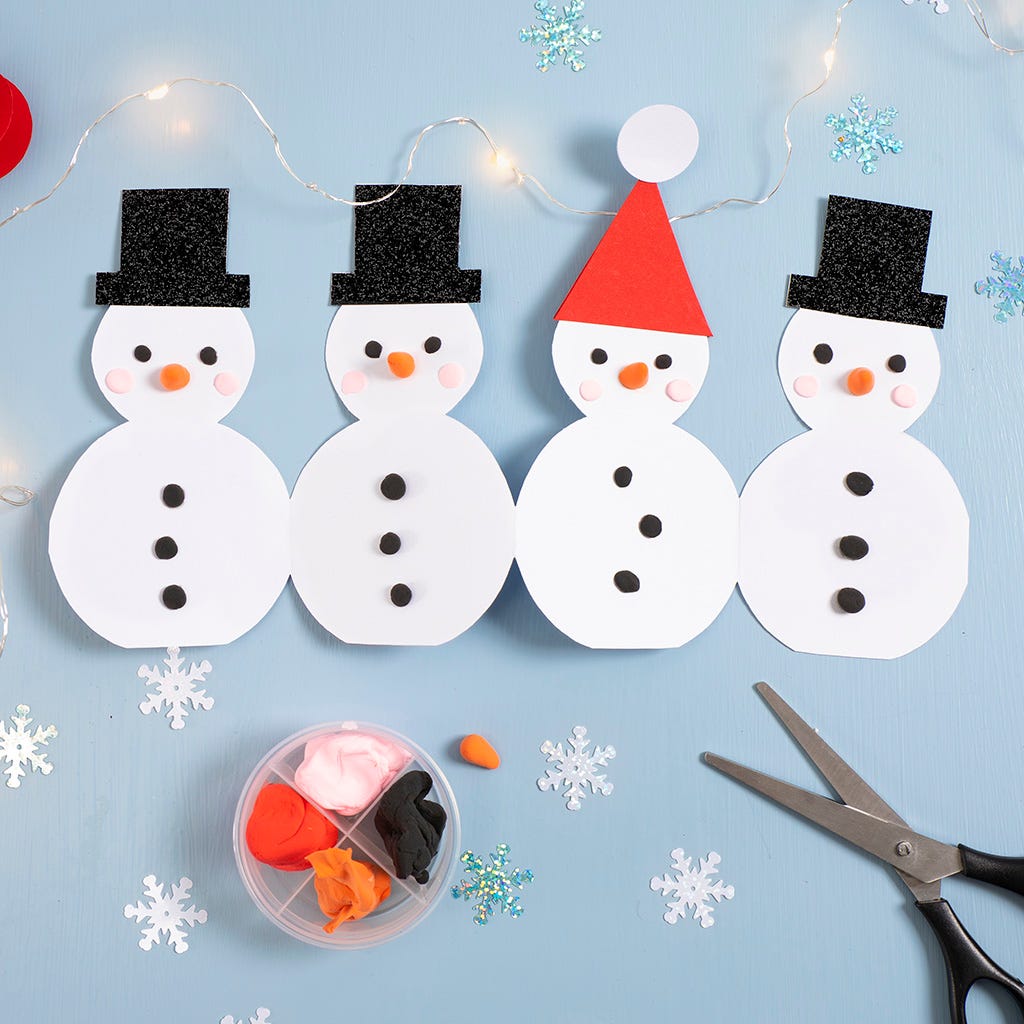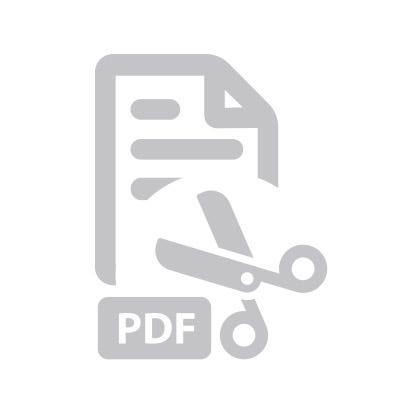 Attached file:
Download