A punched-out Foam Rubber Christmas Tree on a Bar with a Stand
A punched-out Foam Rubber Christmas Tree on a Bar with a Stand
These two Christmas trees are made from punched-out foam rubber circles and stars, which are pushed onto a metal bar. A star at the top is made from two stars glued together around the top of the metal bar with double-sided adhesive tape.
How to do it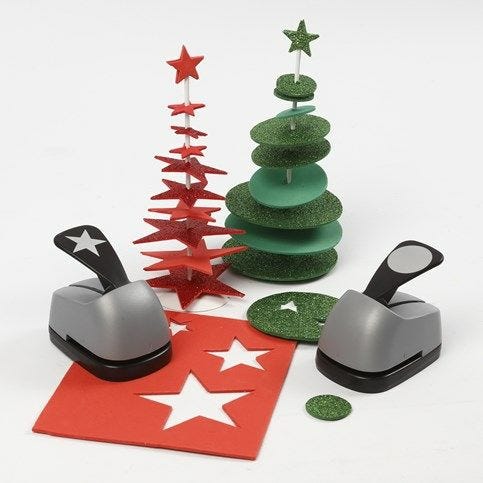 1.
Punch out stars and circles and push them onto two separate metal bars with a stand. Punch out two stars for decorating the top of the bar. Glue these two stars together around the metal bar, using double-sided adhesive tape.
Copyright © 2013-present Magento, Inc. All rights reserved.