A Pirate Keyring Fob from Shrink Plastic
A Pirate Keyring Fob from Shrink Plastic
These pre-printed designs on shrink plastic are coloured in with colouring pencils. The figures are cut out, a hole is made at the top, they are shrunk in a household oven at 170°C and attached to a keyring to make a key fob. How to do it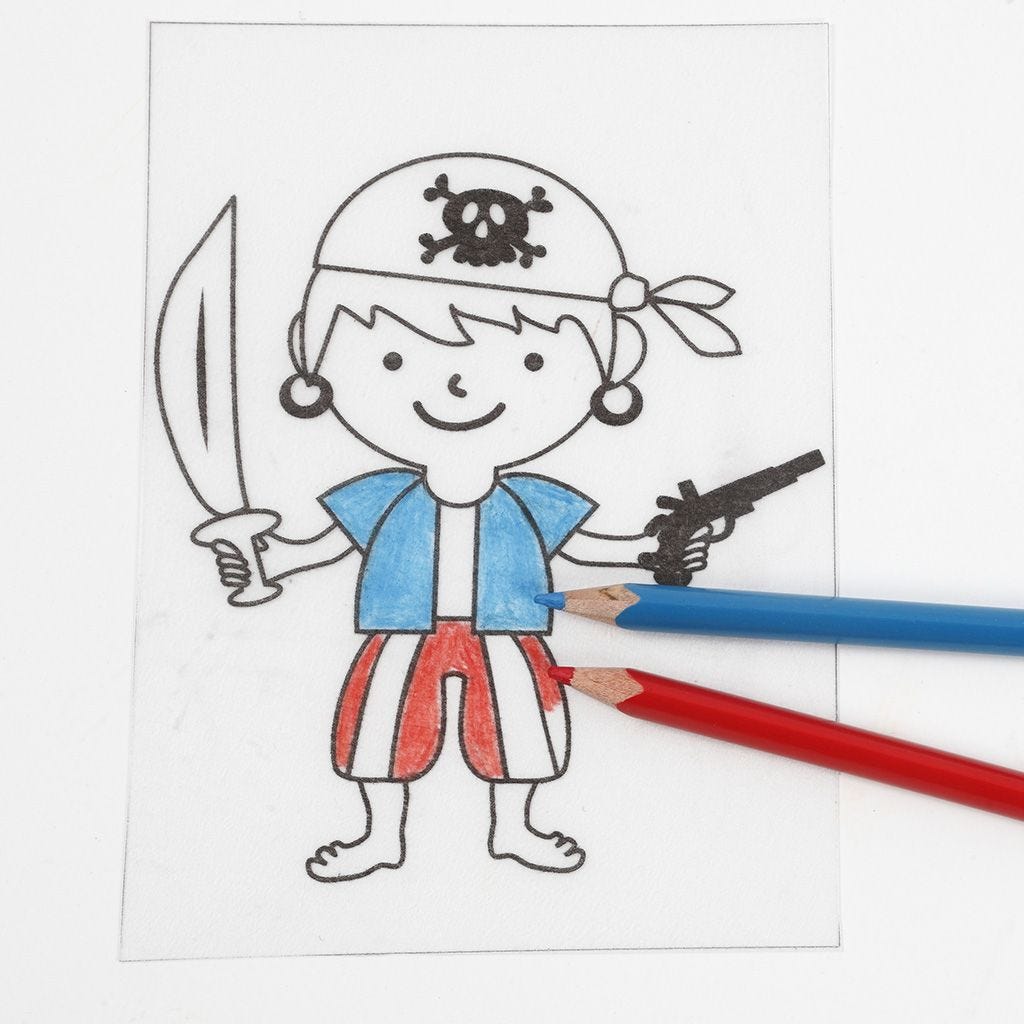 1
Colour in the pre-printed design on the shrink plastic sheet.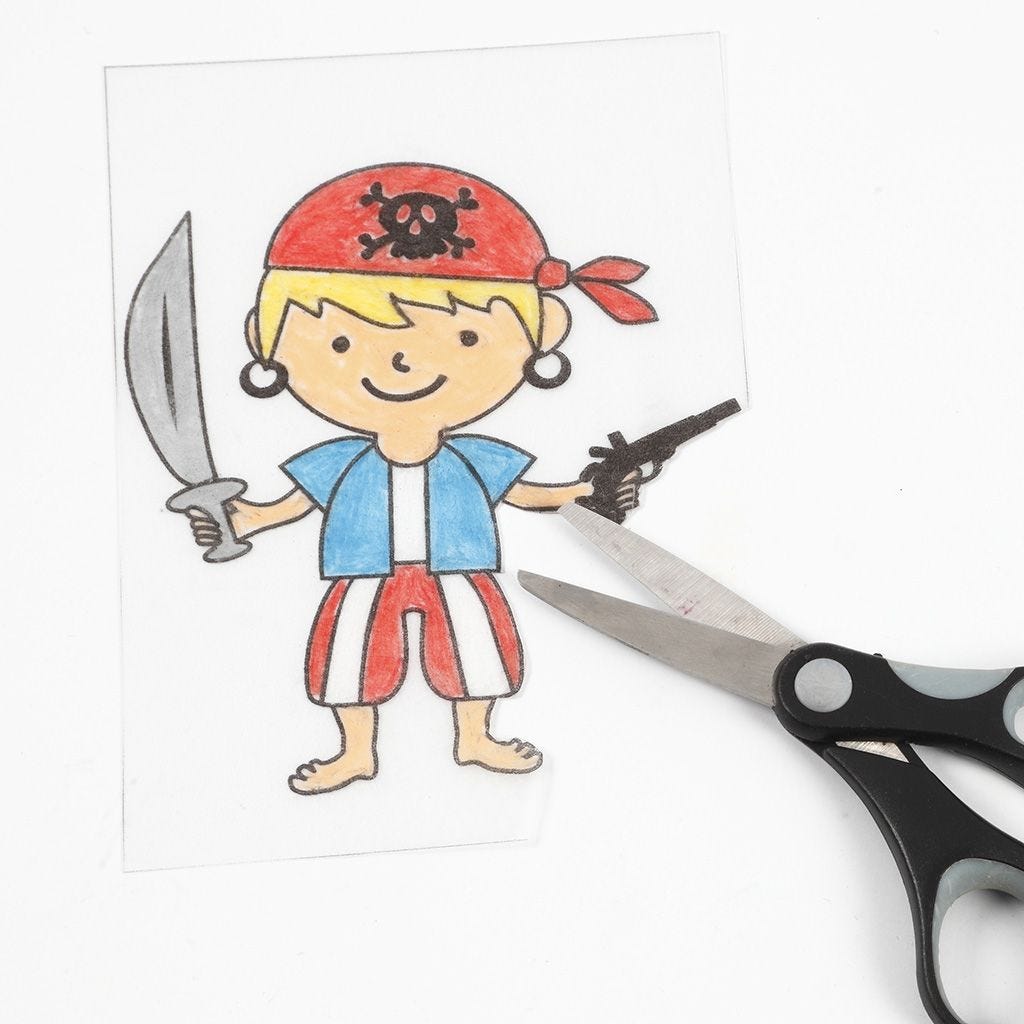 2
Cut out the figure with a pair of scissors and make a hole at the top using punch pliers. It can then be attached as a key fob on a keyring. Remember that the hole shrinks as well.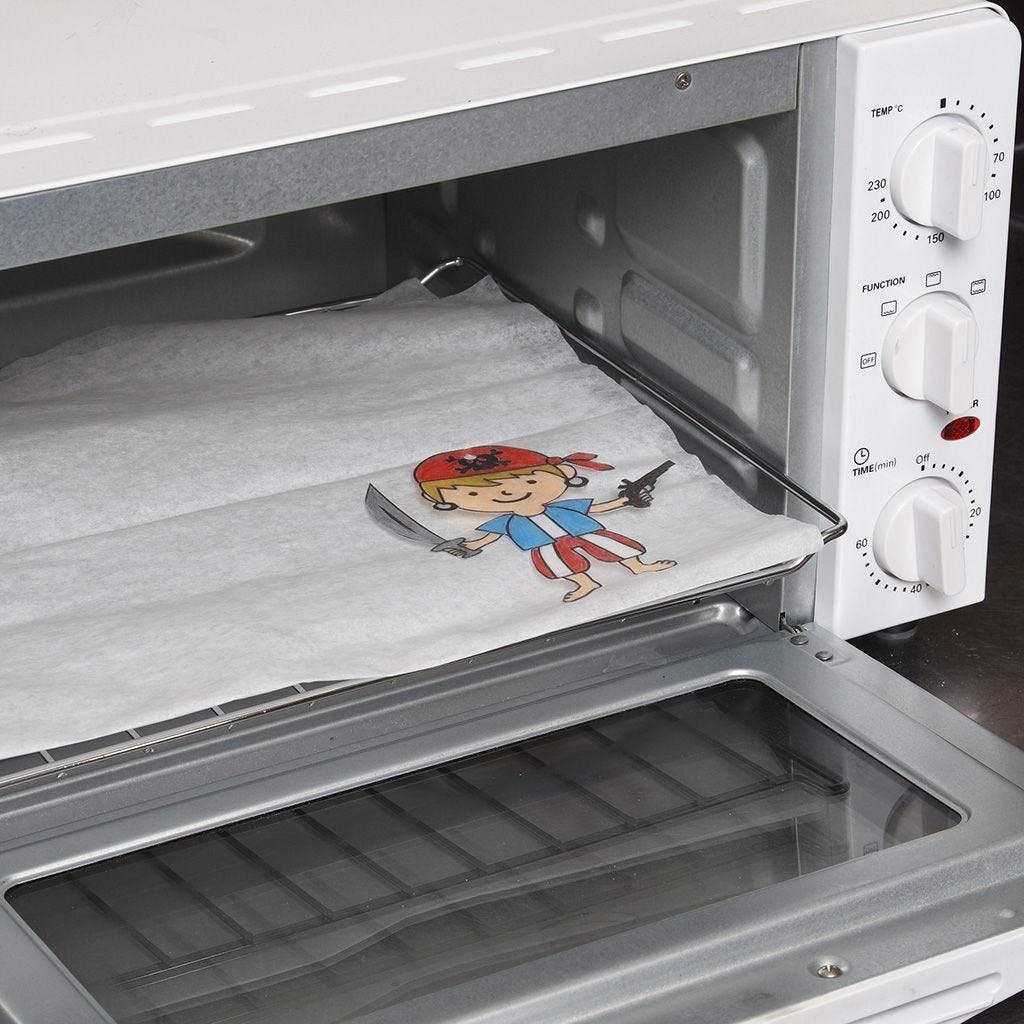 3
Place the figure on a baking sheet covered with baking paper. Put in a household oven at 170 °C. After a few minutes the figure will start to shrink and curl up and then it straightens out again and can be taken out of the oven.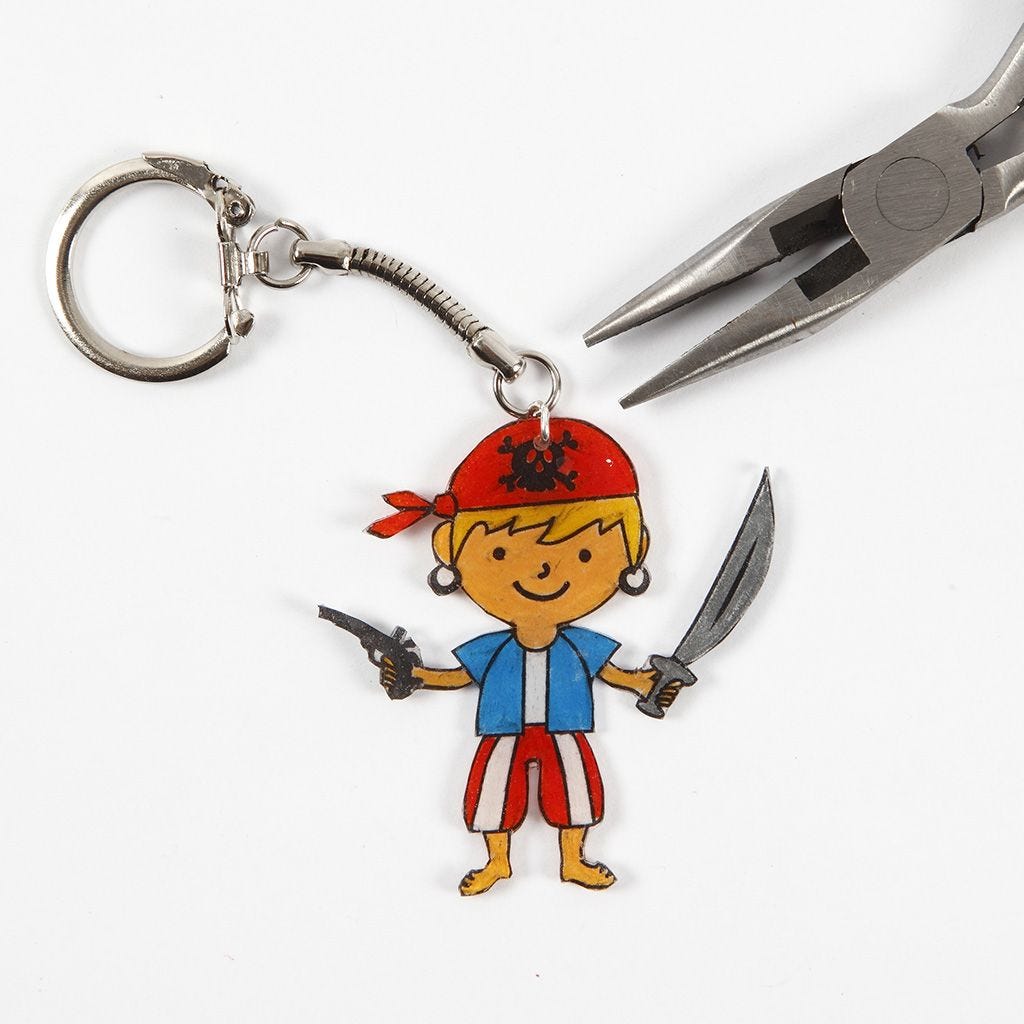 4
Attach the figure to the keyring using a round jump ring. Now squeeze the round jump ring with flat nose pliers to close it.