A pink and white Invitation, Place Card and Napkin Decoration
An invitation made from a greeting card decorated with printed text on white textured paper. A wide netted fabric waistband with asymmetric wooden hearts decorated with rhinestones is tied on with a satin ribbon. The place card is decorated in the same manner. The napkin is decorated with a manilla tag attached with a mini peg.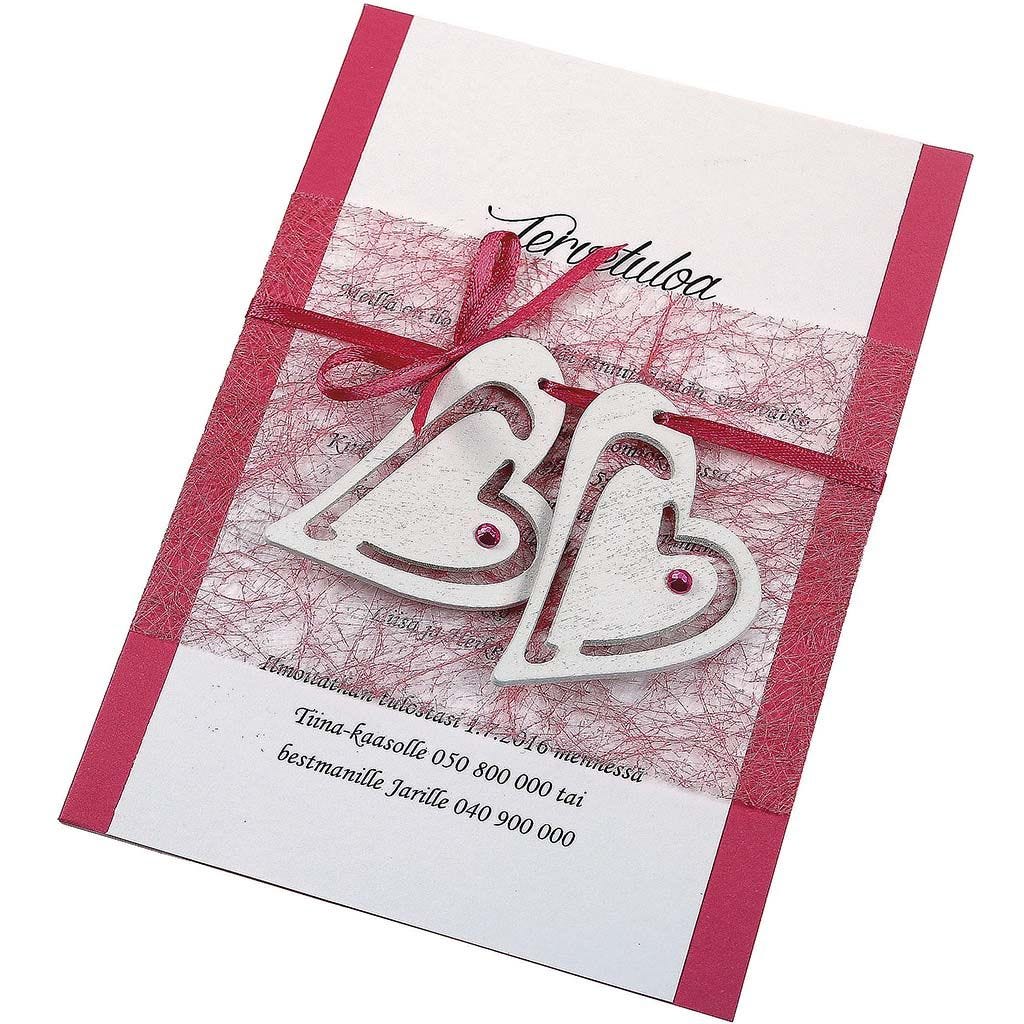 Step 1..
Print text on white textured paper. Trim and attach to the greeting card with double-sided adhesive tape. Cut a piece of netted fabric table runner for a waistband. Tie it loosely around the greeting card with satin ribbon and two wooden hearts decorated with self-adhesive rhinestones.