A Pencil with a Silk Clay Head
One end of these pencils is decorated with a head modelled from Silk Clay which is pushed onto the pencil.
How to do it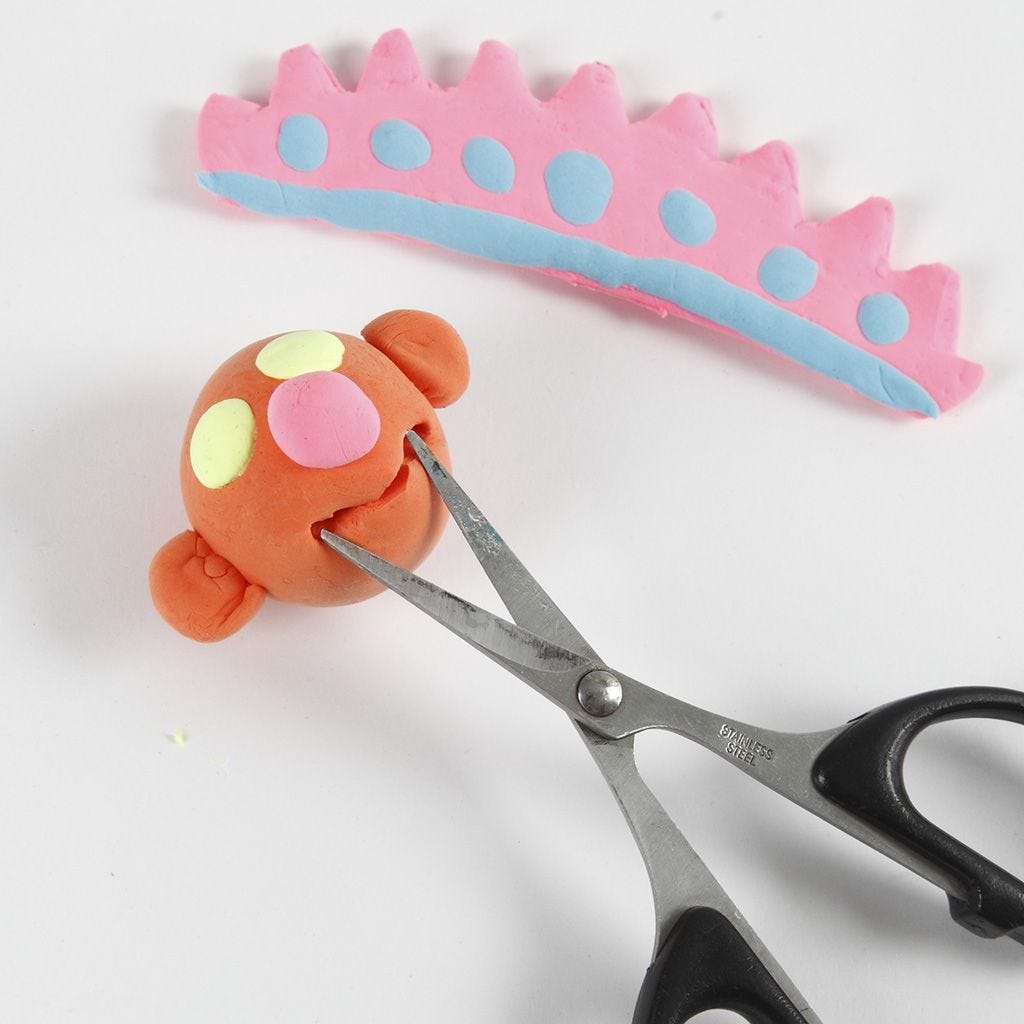 1
Model a head with ears, eyes and a nose. The mouth can be made using a pair of scissors. Make a head decoration according to your imagination. Here we have made a crown.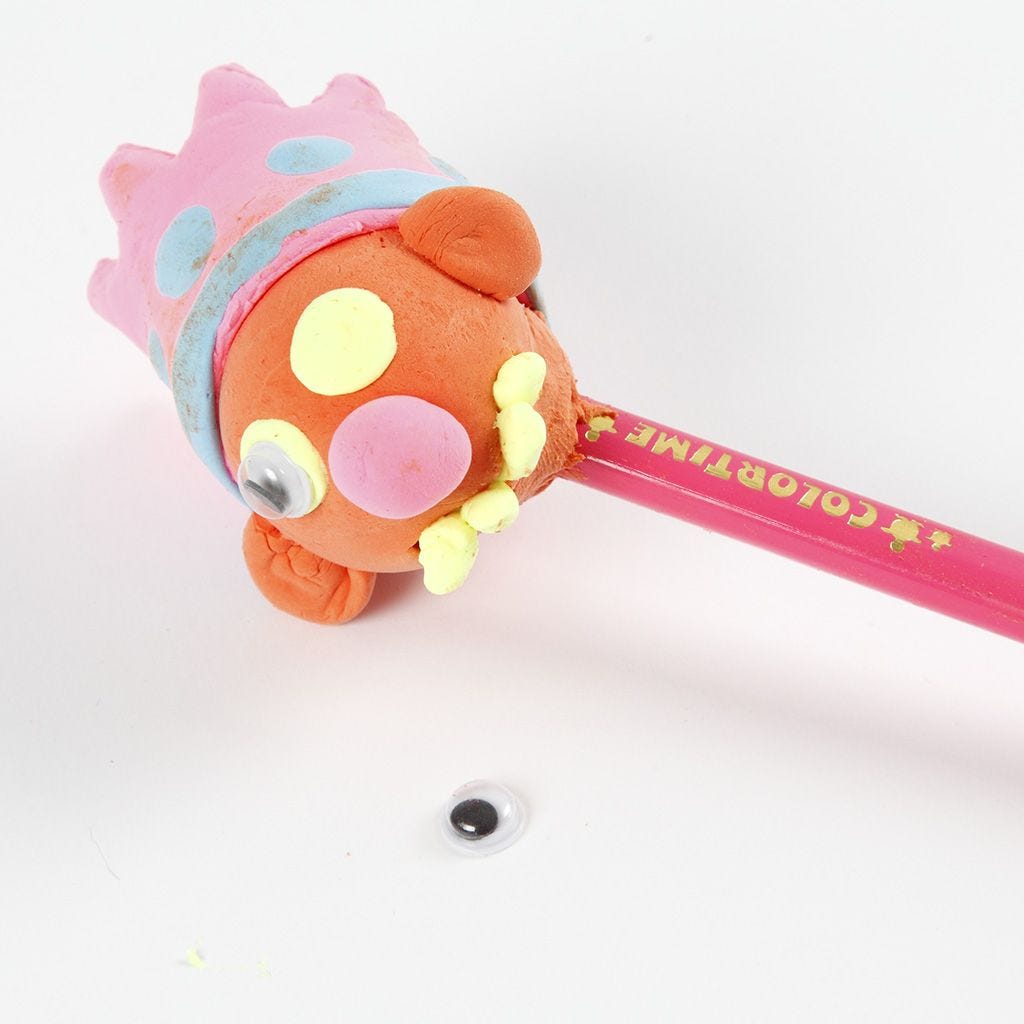 2
Push the finished result onto the pencil and decorate with a set of teeth and google eyes.