A Notebook with Bandana on the Cover
A Notebook with Bandana on the Cover
The cover of this notebook is decorated with a glued-on bandana.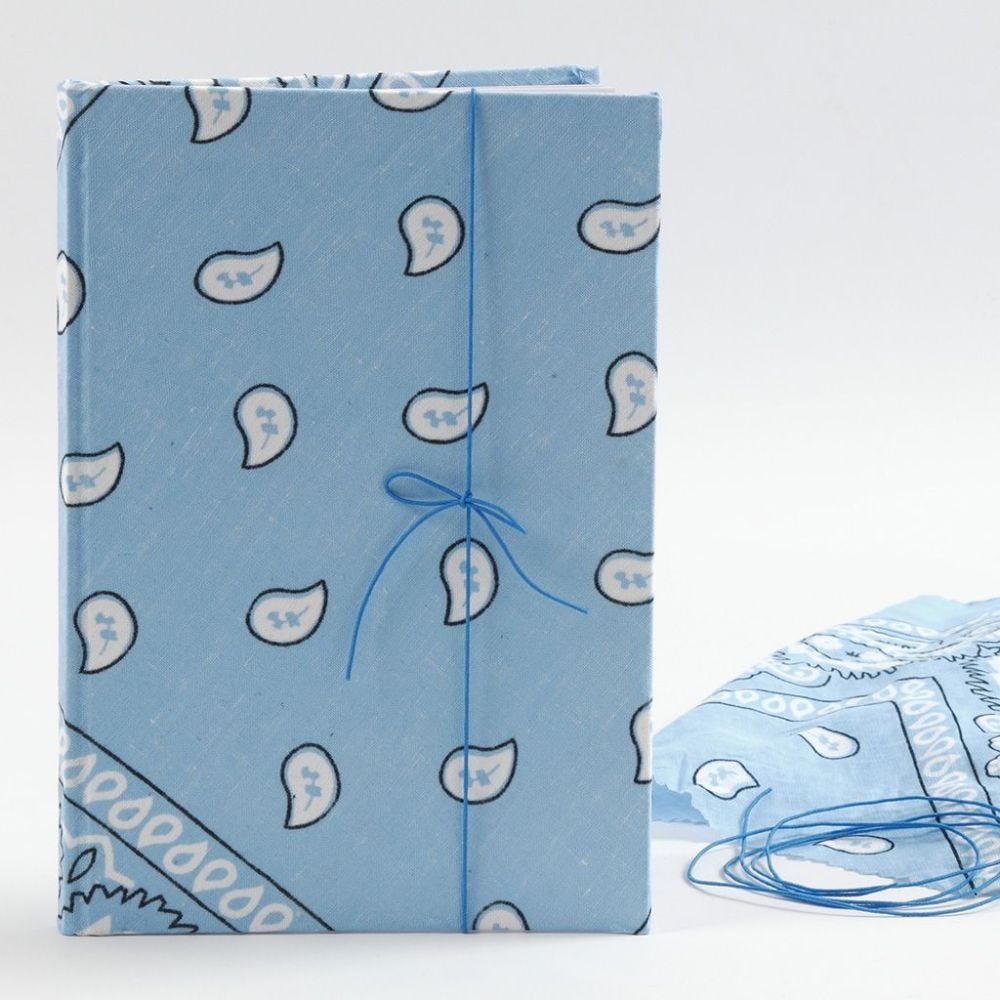 How to do it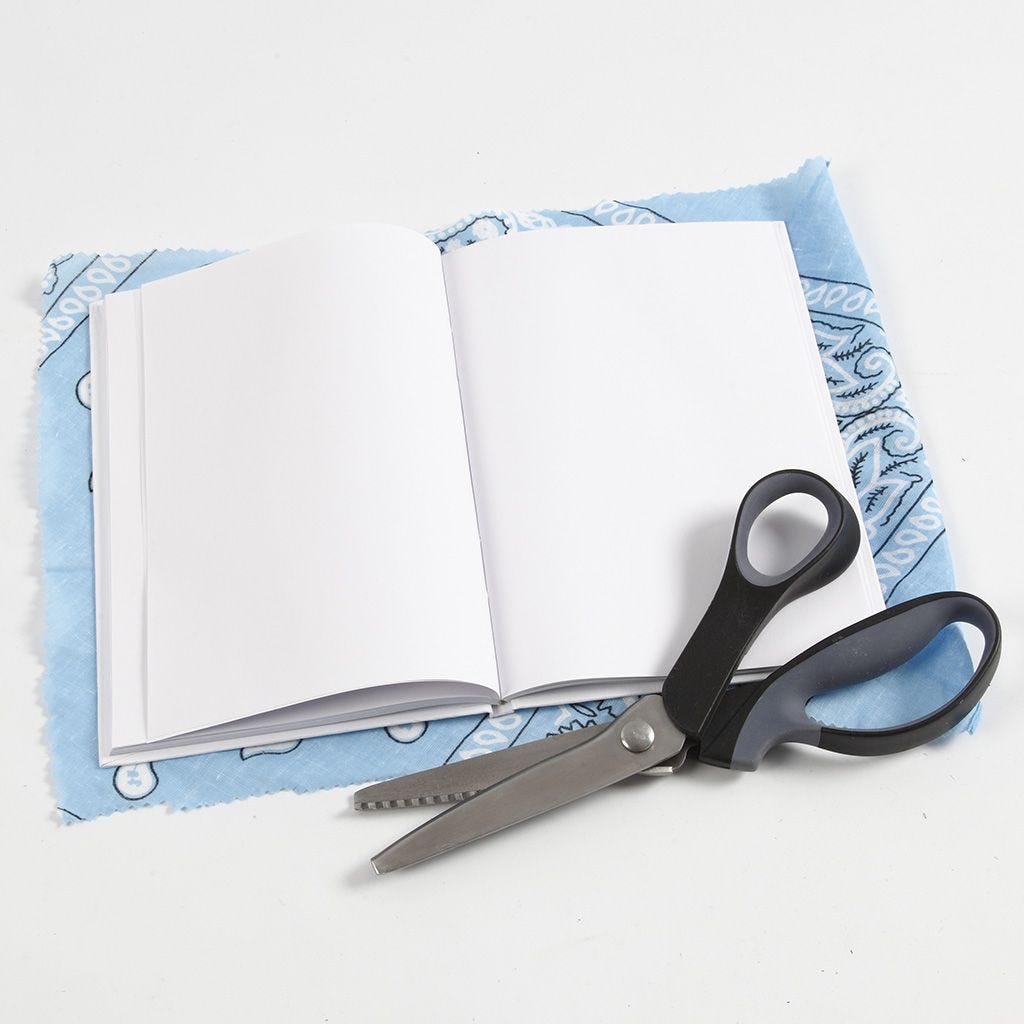 1
Open up the book and cut the bandana to size, so that it is approx. 3 cm bigger all the way around the book.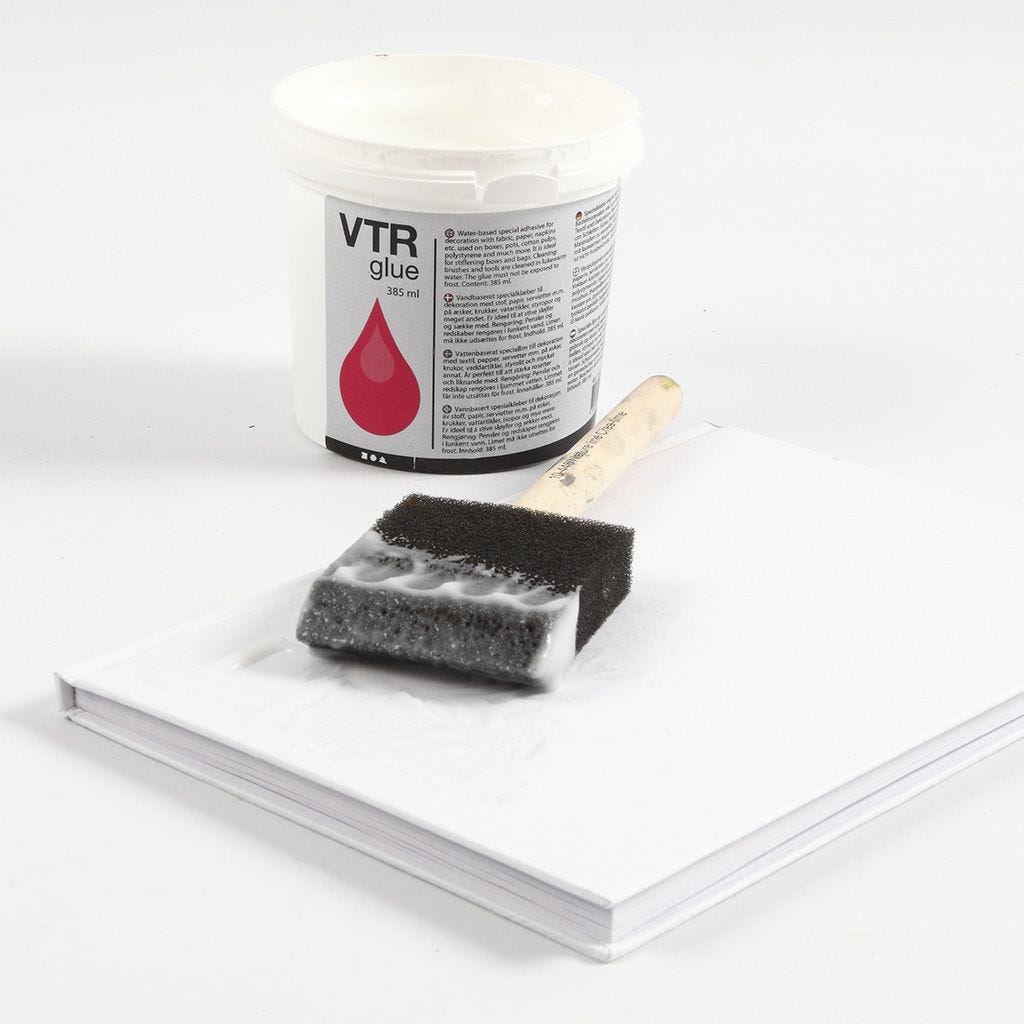 2
Apply special glue (VTR Glue) to the book cover and attach the fabric. Cut a diagonal incision on each side of the book's spine beforehand (at the top and the bottom), creating a flap. Remove the book and turn up the flap. Fold both corners on either side of the flap diagonally (at the top and the bottom). Fold the fabric over the book cover. (Take care to avoid the inside pages). Using the same method, fold the fabric down over the book cover on both sides. You may refer to idea No. 14464 "bookbinding books".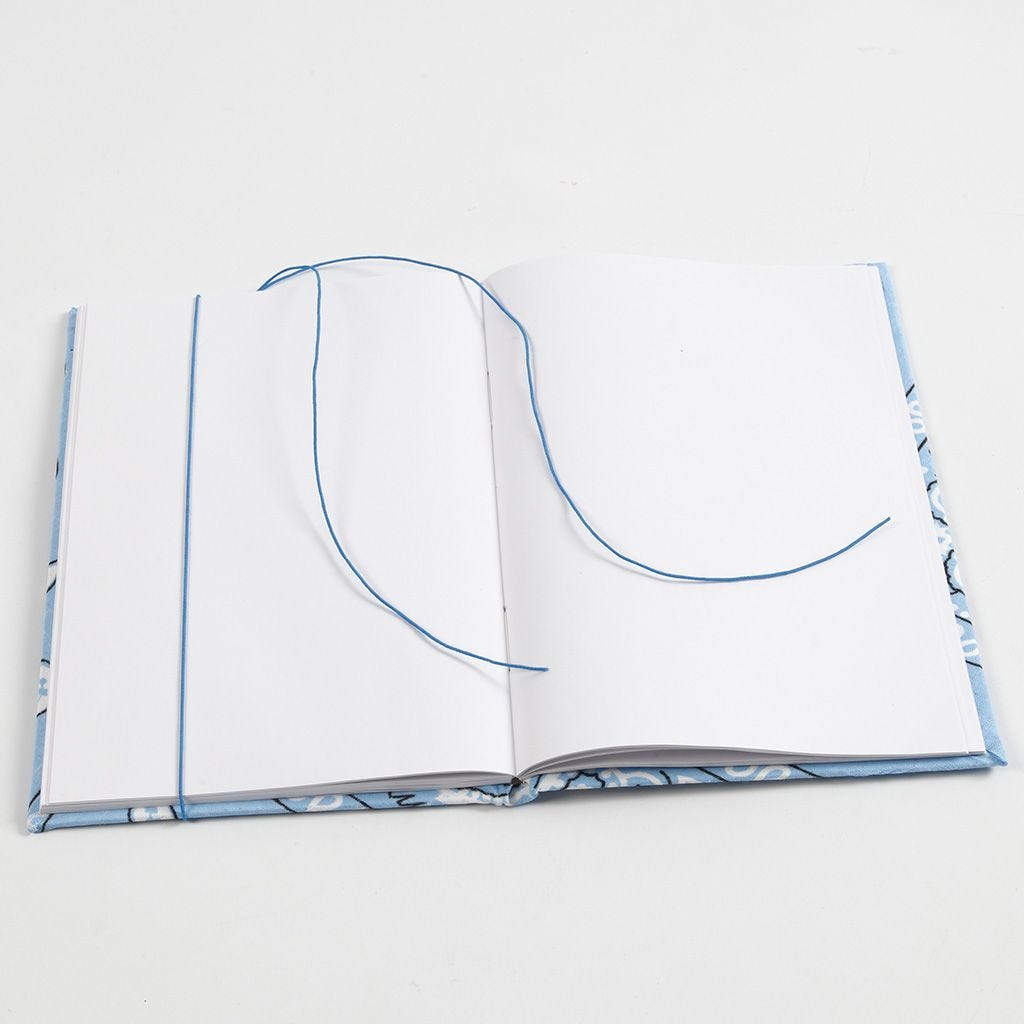 3
A decorative and practical bookmark: Cut a long piece of elastic cord and tie it around the book.
Copyright © 2013-present Magento, Inc. All rights reserved.