A Nodding Angel with a Cone Skirt
An angel's skirt from a punched-out painted card cone with glazed paper. Two punched-out, painted feet for wings, a polystyrene UFO for a head attached to a flower stick pushed through the cone. A wooden bead at the other end, enables the angel to nod.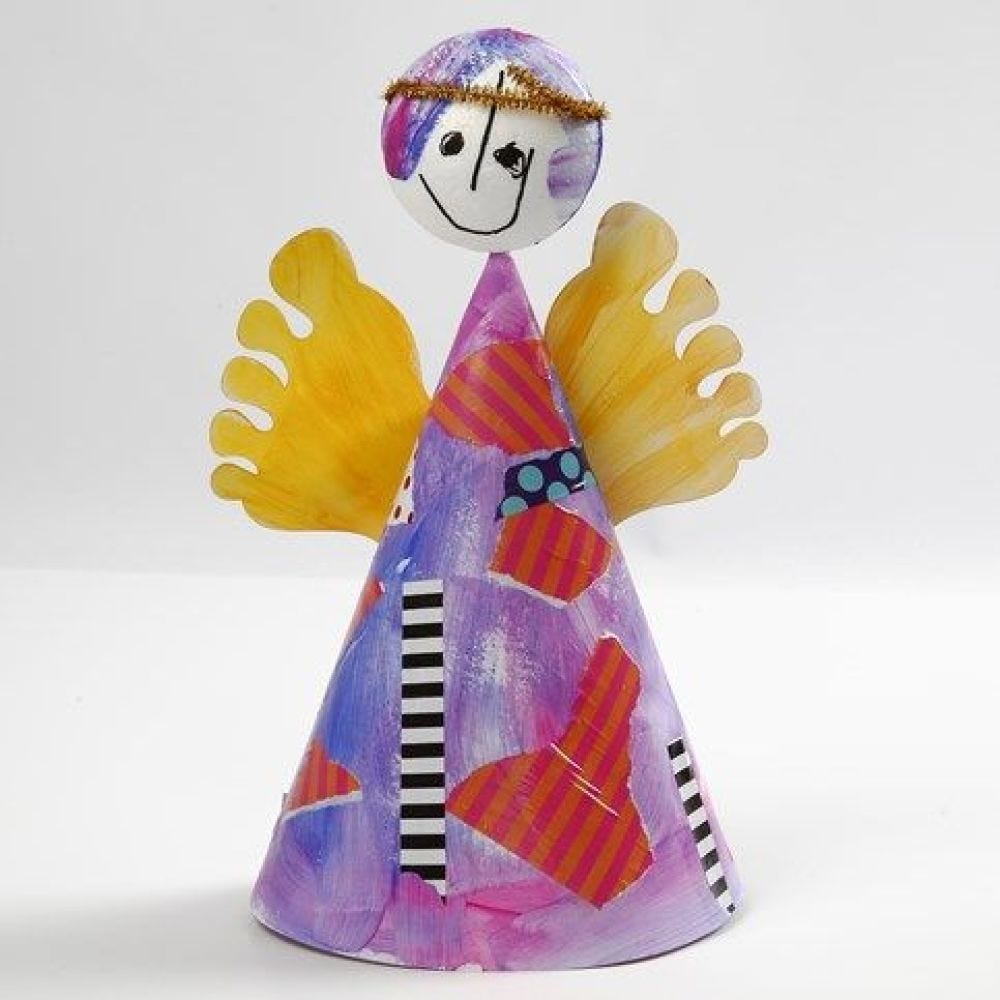 How to do it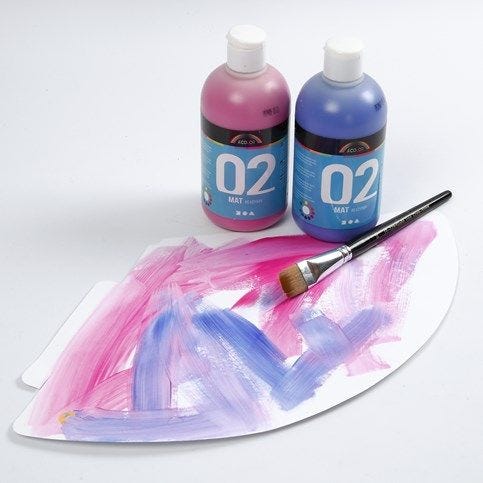 1.
Paint the punched-out cone with A-Color matt paint before assembly. Also paint the punched-out feet which are going to be used for wings. Let it dry.
2.
Tear small pieces of glazed paper and glue them onto the painted cone using A-Color Allround medium glue lacquer.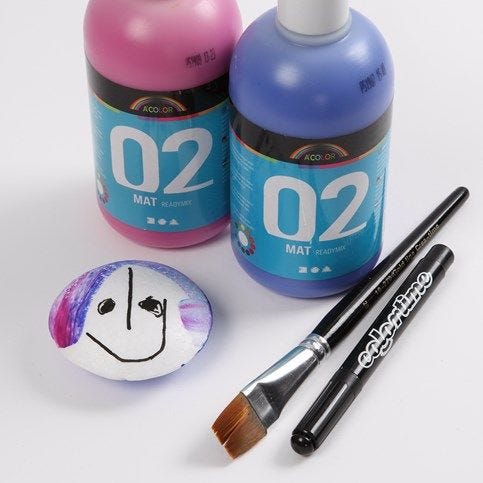 3.
Paint the polystyrene UFO with A-Color matt paint. Let it dry and then draw facial features with a pen.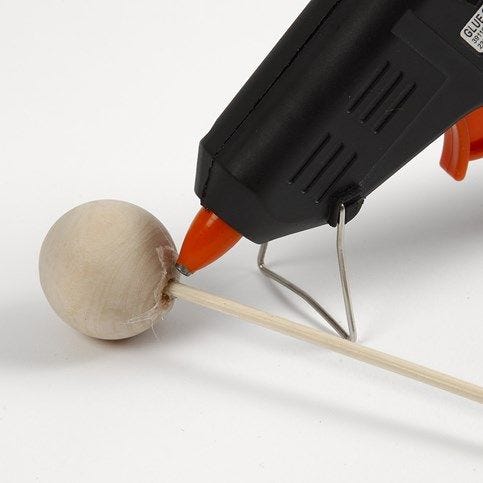 4.
Glue the wooden bead onto one end of the flower stick.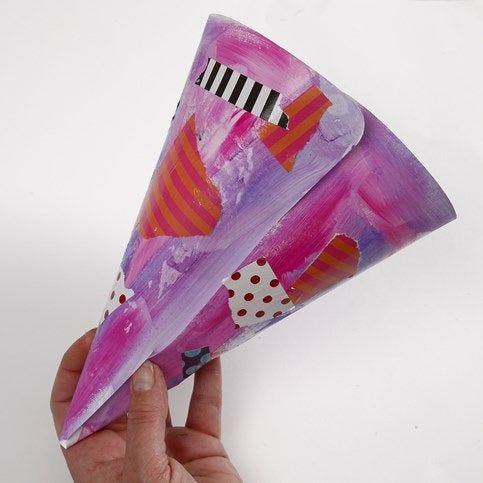 5.
Prior to assembling the cone, cut 5mm off the pointed end, ensuring that the hole is big enough for inserting the flower stick. See the next step.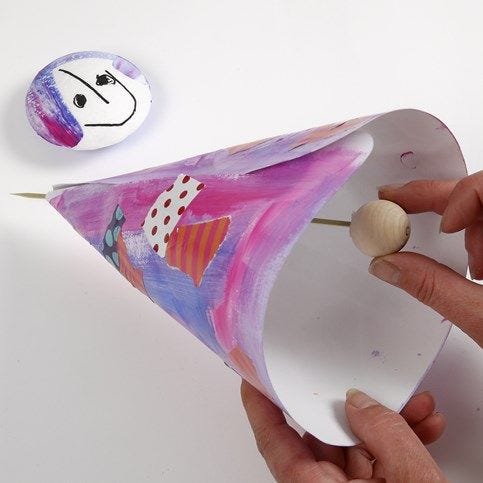 6.
Insert the flower stick with the wooden bead at one end through the cone from below. The wooden bead is now inside the cone. Attach the polystyrene UFO (the head) onto the opposite end of the flower stick. Secure with glue.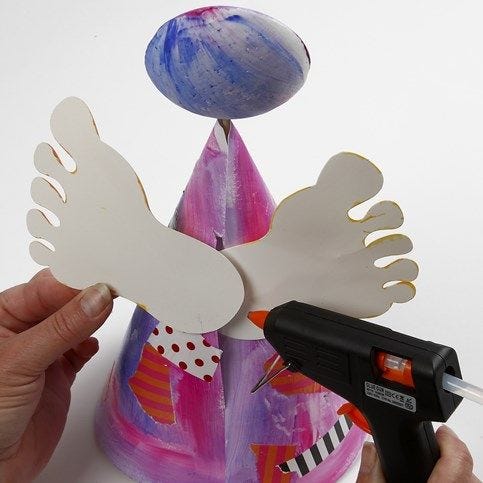 7.
Glue the wings (the painted feet) onto the angel's back.
8.
Make a halo from a pipe cleaner, shaping it around the angel's head. You may use a bit of glue.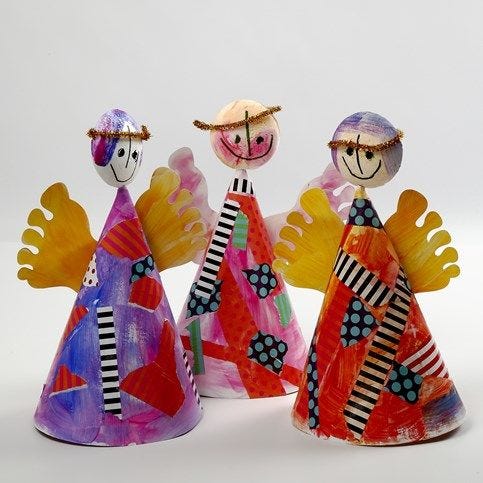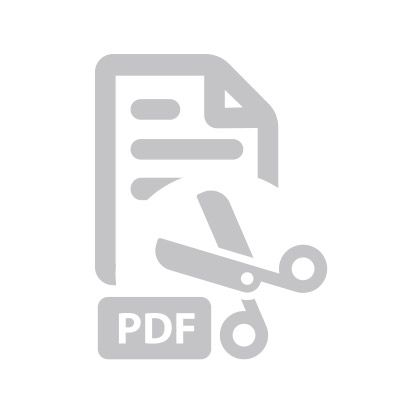 Attached file:
Download