A Mobile Phone Case with Embroidery
A Mobile Phone Case with Embroidery
This case fits iPhones and is made from silicone with small holes for embroidery. This design is embroidered with embroidery floss made from mercerised cotton yarn in one of the four patterns on the mobile phone case packaging.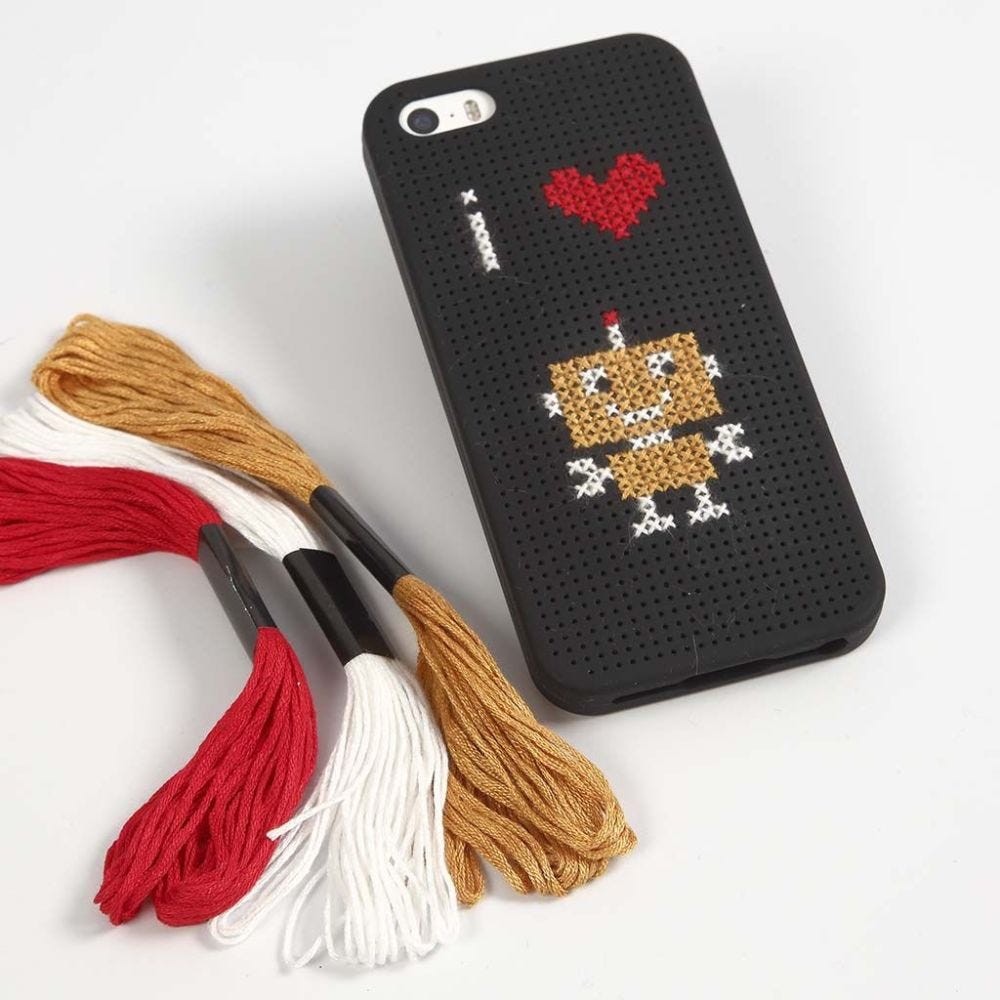 How to do it
1
Harmoni embroidery floss consists of 6 threads. Divide the yarn and only use one half of the threads. Thread the embroidery needle.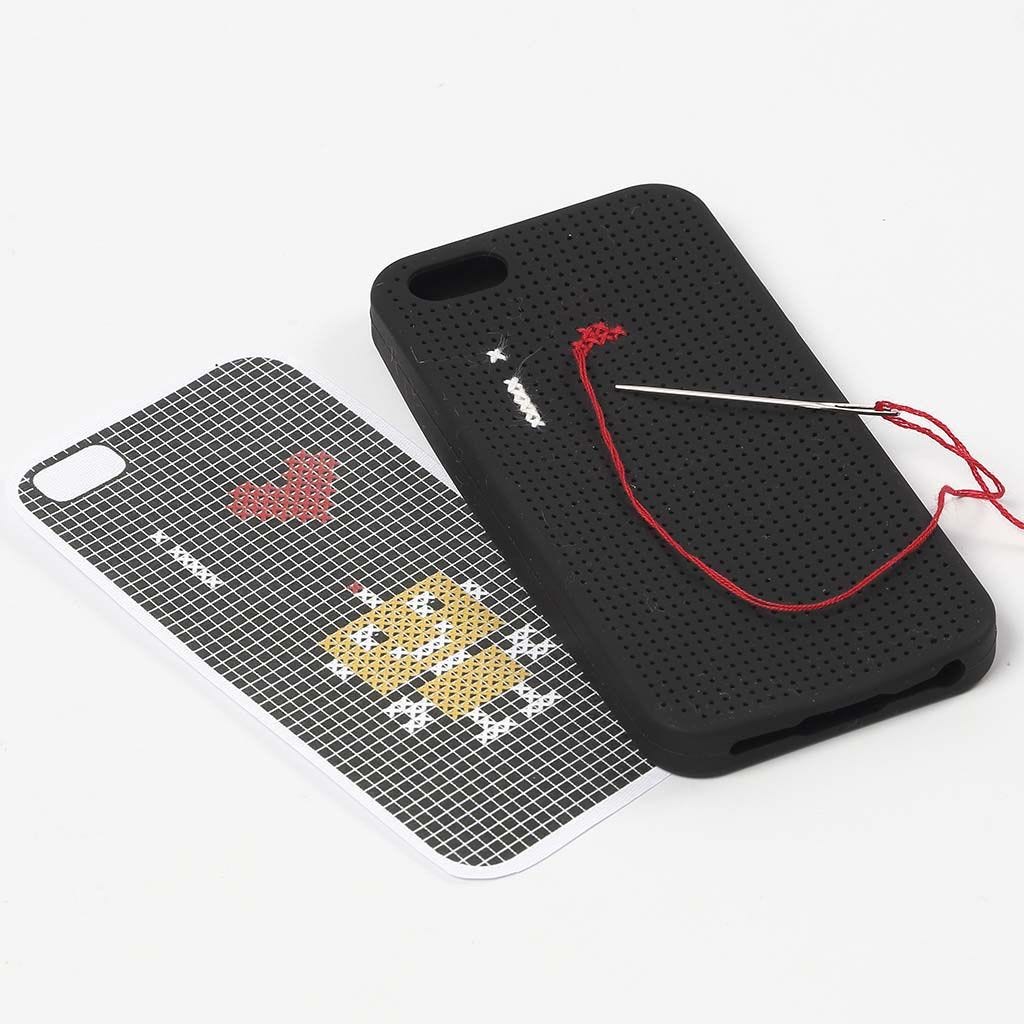 2
Embroider a design according to your taste. You may use one of the designs illustrated on the mobile phone case packaging. A TIP: Enlarge the pattern in order to easily count the stitches and follow the pattern.