A Metal Ring decorated with Bells and Vivi Gade Card Cut-Outs
A Metal Ring decorated with Bells and Vivi Gade Card Cut-Outs
This Christmas decoration is made from a metal ring decorated with bells, card cut-outs with different designs and punched-out snowflakes. How to do it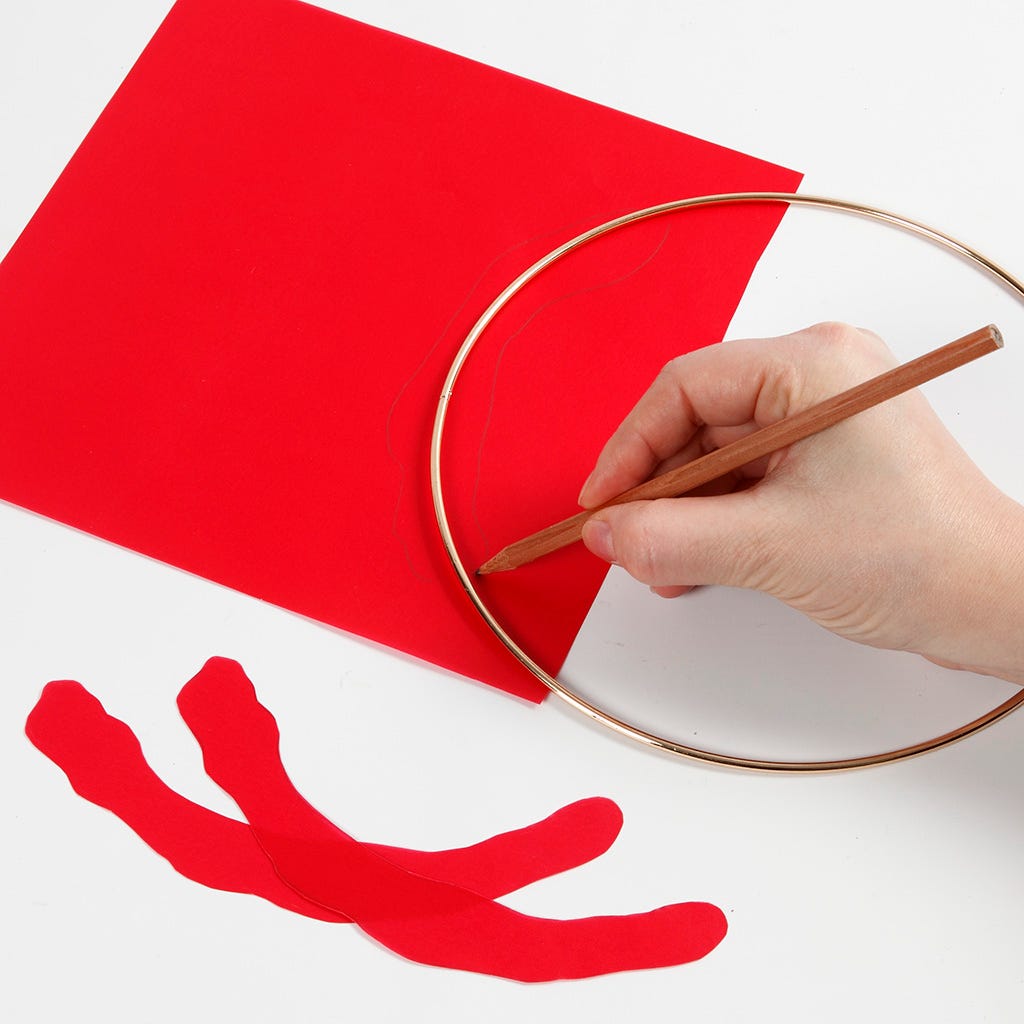 1
Place the metal ring on a piece of paper and draw a wavy outline on both sides of the ring, following the curve of the ring. The outline should be approx. 2.5-3 cm wide and max. 15 cm long.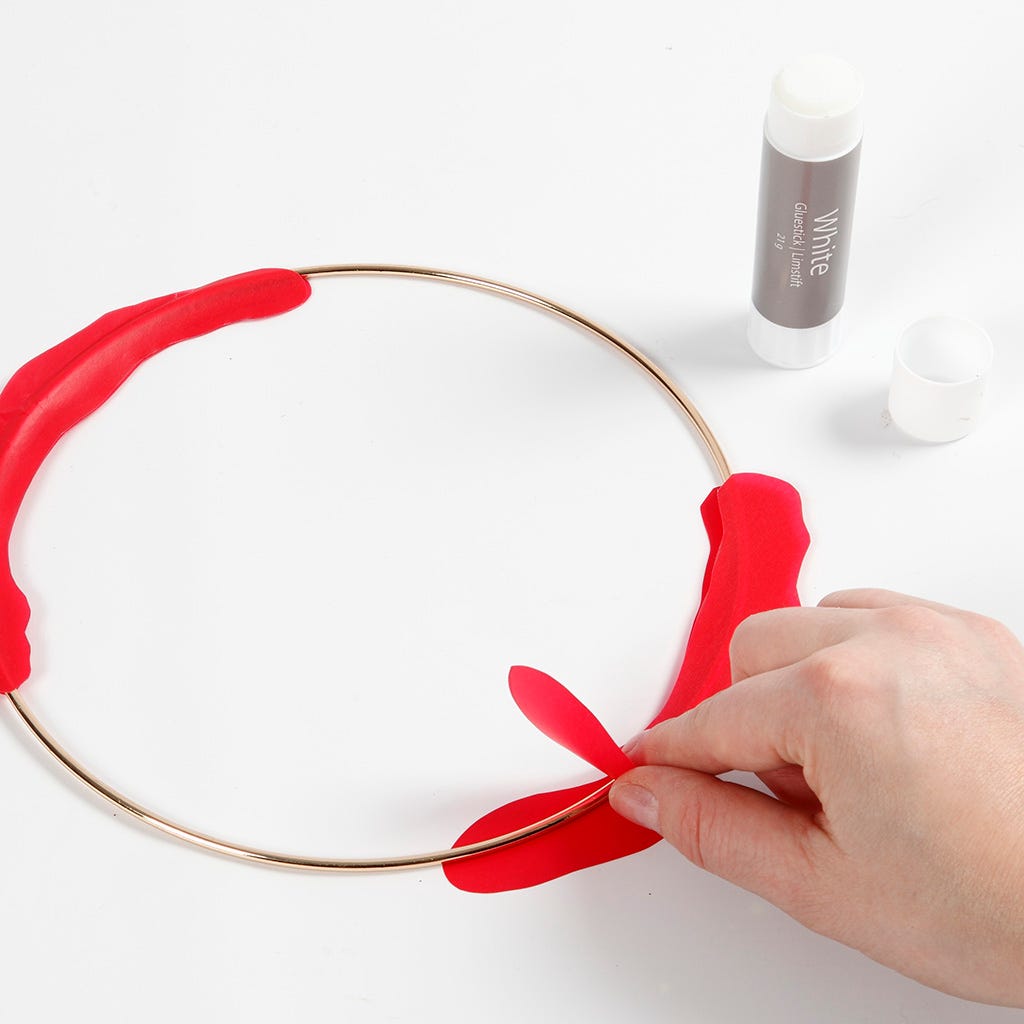 2
Double over the paper and cut out two identical pieces. Glue the pieces around the metal ring as illustrated in the picture.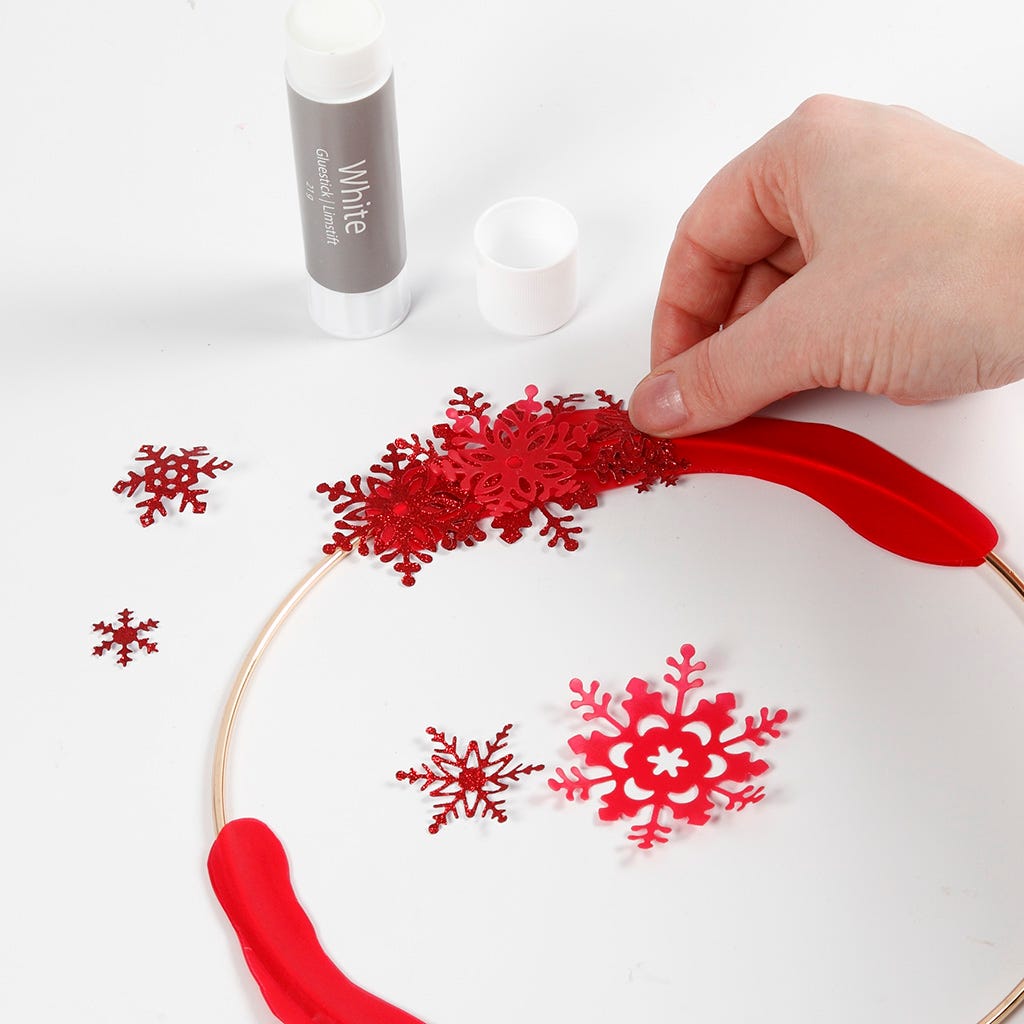 3
Punch out snowflakes in different sizes from paper in different colours and glue them onto the paper already attached onto the metal ring. Create a 3D effect by only attaching the centre of the snowflakes to the paper and then bend the tips slightly upward. You may attach several snowflakes on top of each other.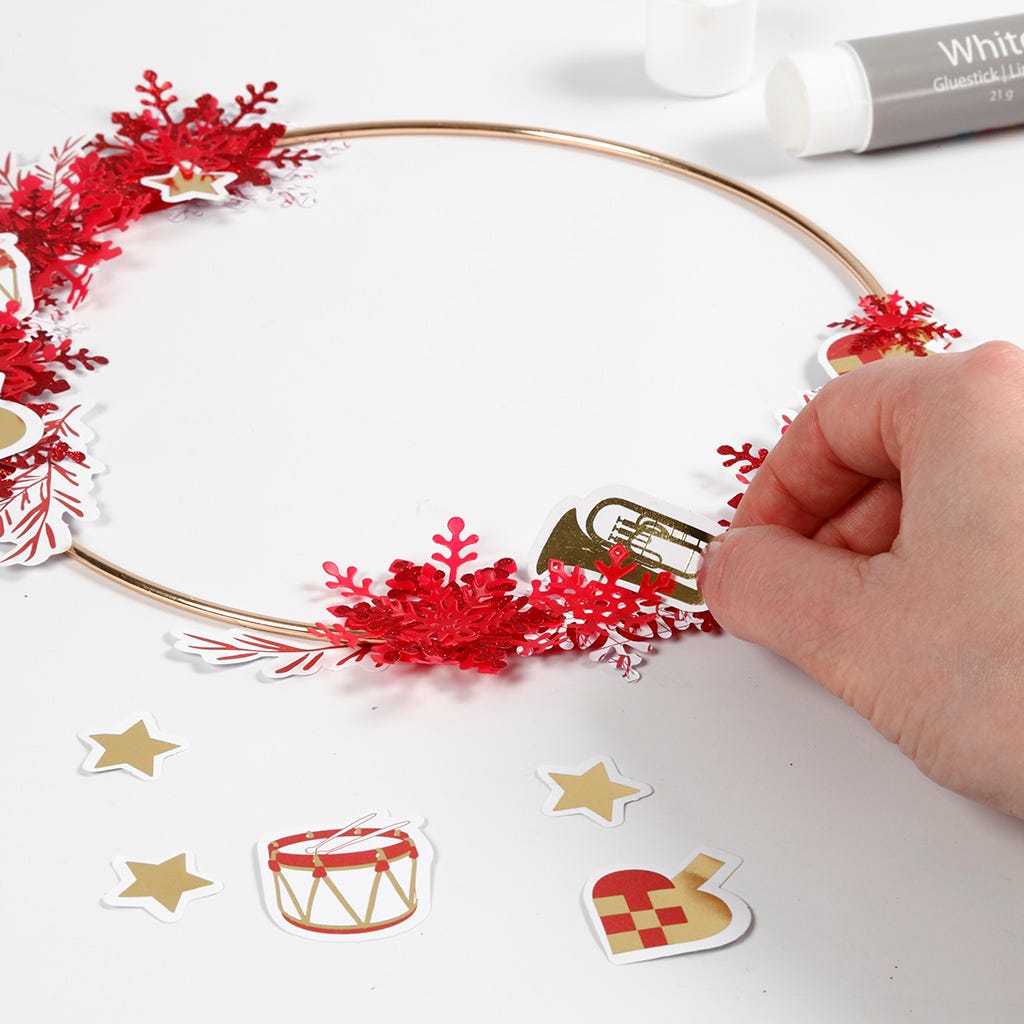 4
Attach the card cut-outs between the snowflakes using a glue stick or glue them directly onto the metal ring.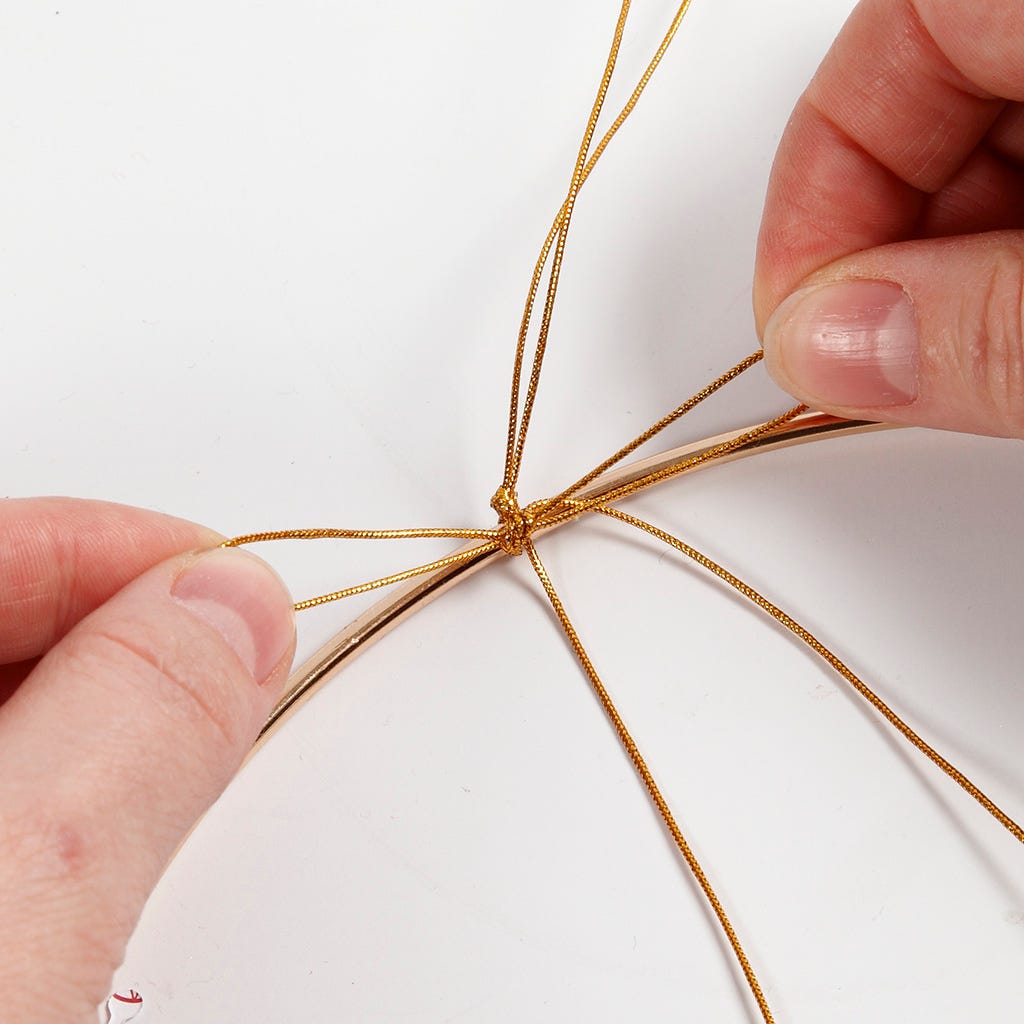 5
Tie a piece of gold thread with a bow at the top of the metal ring for hanging. Tie either bells onto the ends of the thread or glue large card cut-outs onto the thread.
Copyright © 2013-present Magento, Inc. All rights reserved.