A Masking Tape Holder from Hard Foil for a Bullet Journal and Planner
A Masking Tape Holder from Hard Foil for a Bullet Journal and Planner
Make your very own masking tape holder for your bullet journal or planner. The holder is easy to make and may be decorated with lovely drawings. It fits inside a ring binder. How to do it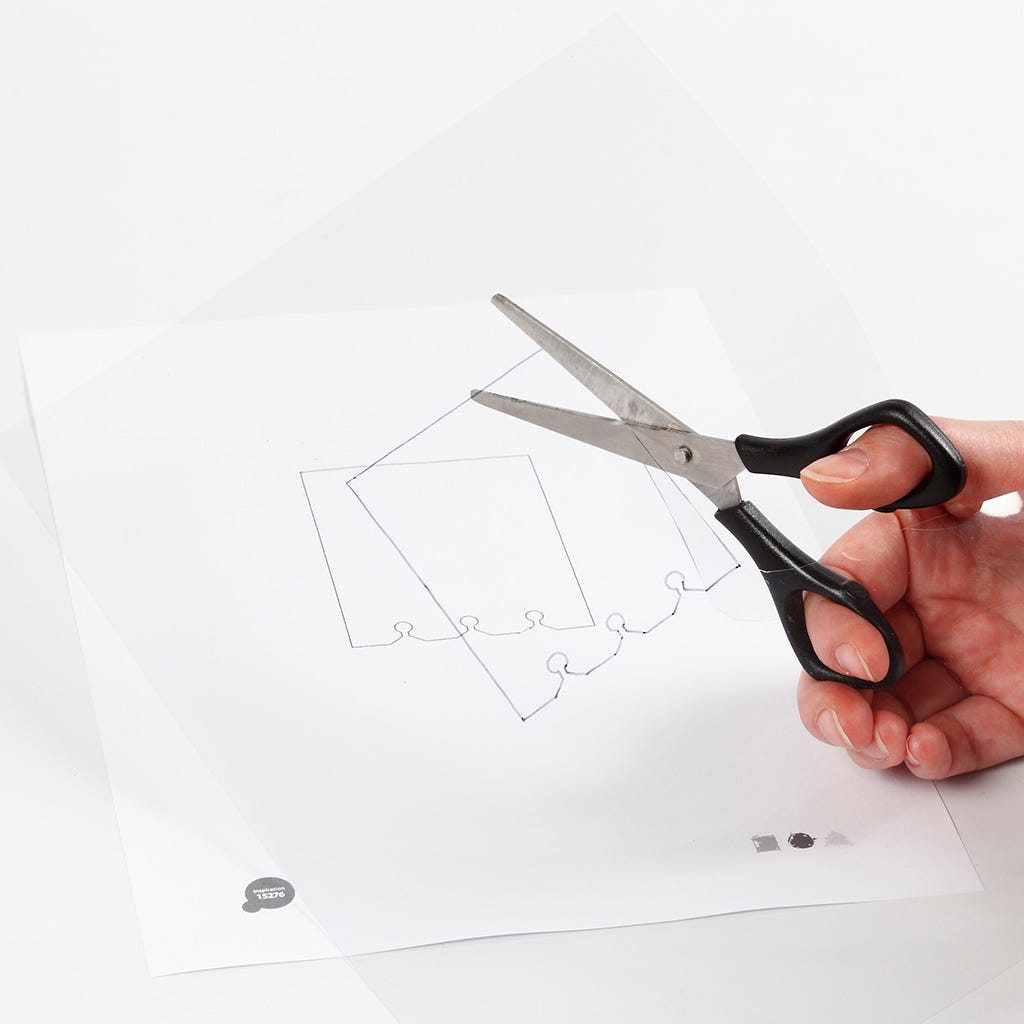 1
Cut out the masking tape holder template which is available as a separate PDF file on this page.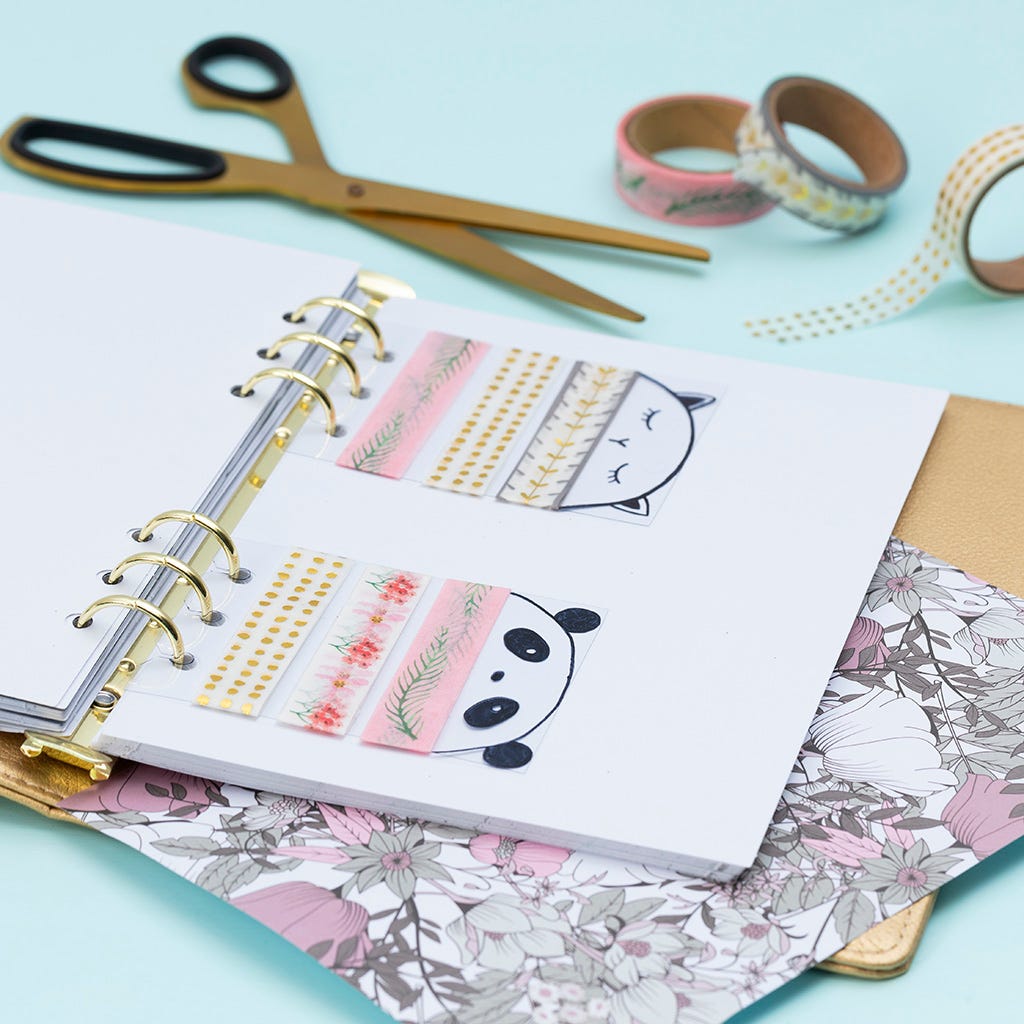 2
Wrap masking tape around it. You may decorate the holder with a figure.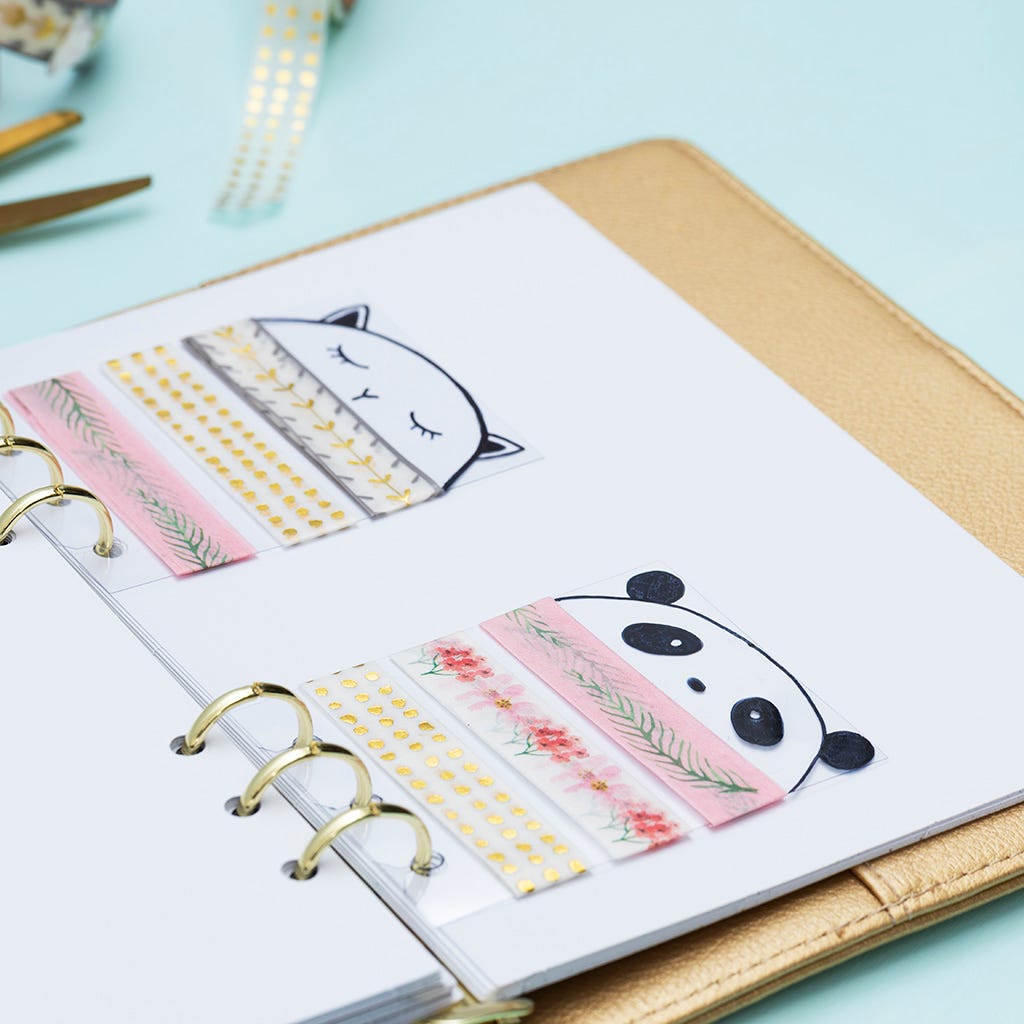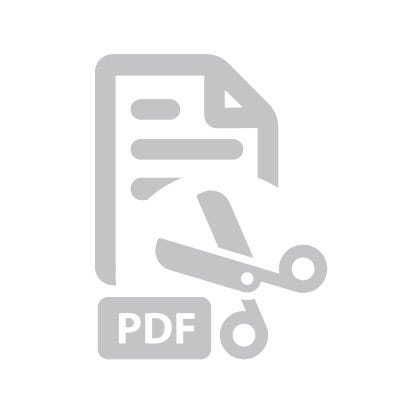 Attached file:
Download