A long-legged Polystyrene Bird covered with Papier-mâché Pulp
A long-legged Polystyrene Bird covered with Papier-mâché Pulp
This bird is made from a polystyrene egg and ball which are attached and covered with papier-mâché pulp. When dry, two long legs and feet made from stub wires are pushed into the bird. It is then painted with Plus Color craft paint.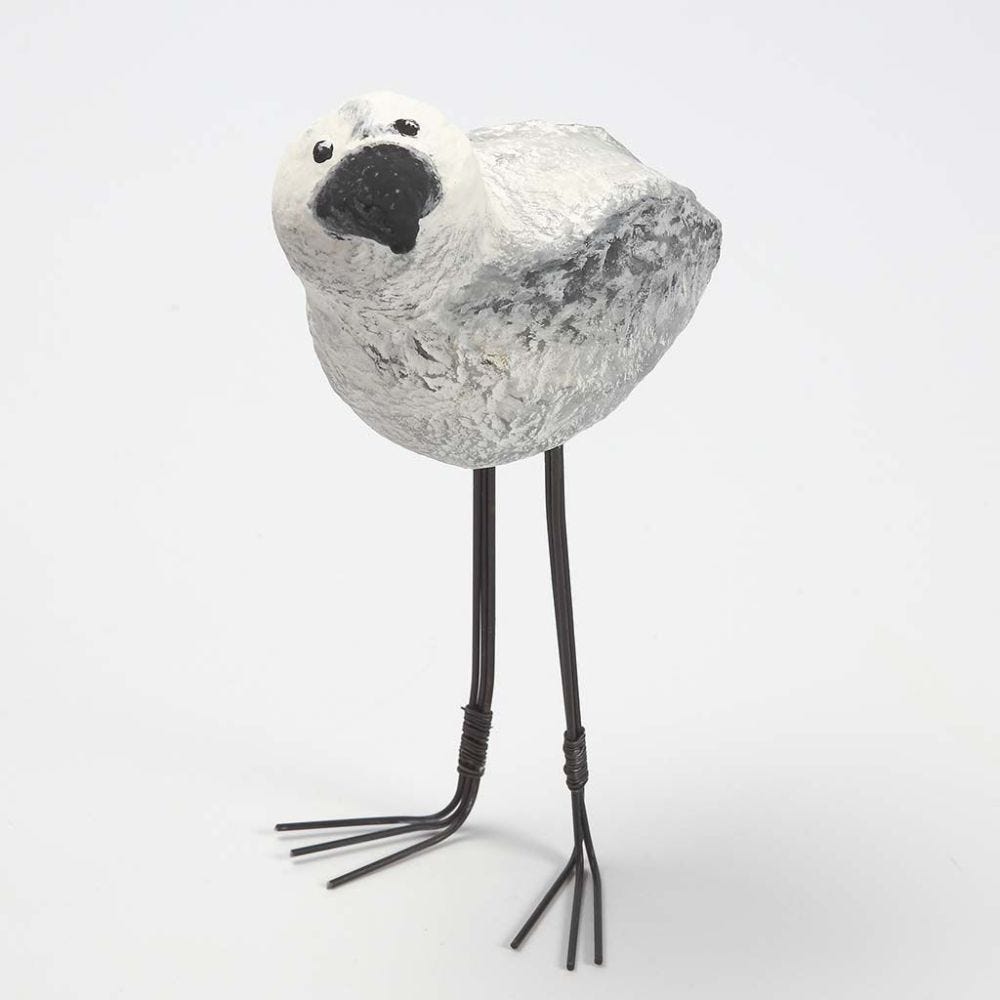 How to do it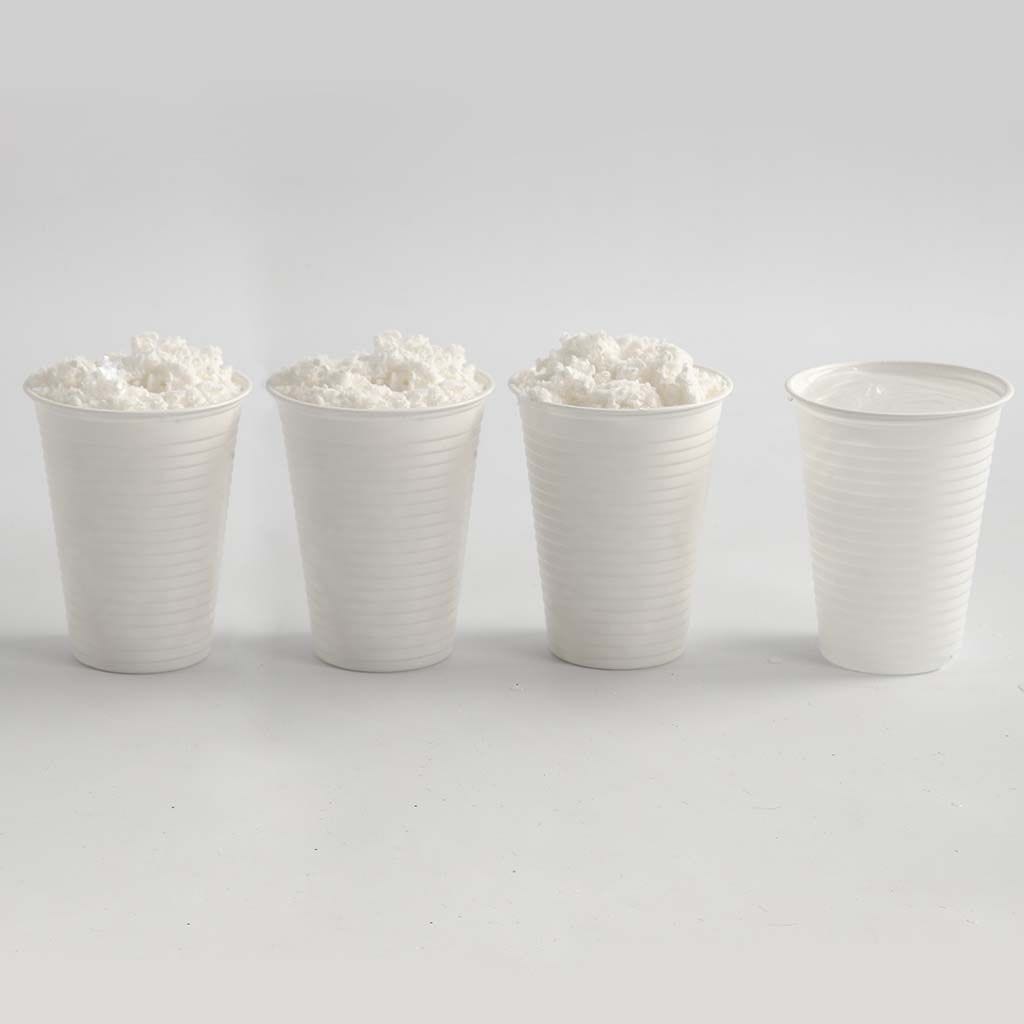 1
Soak papier-mâché powder in water in the ratio: 3 parts powder to 1 part water.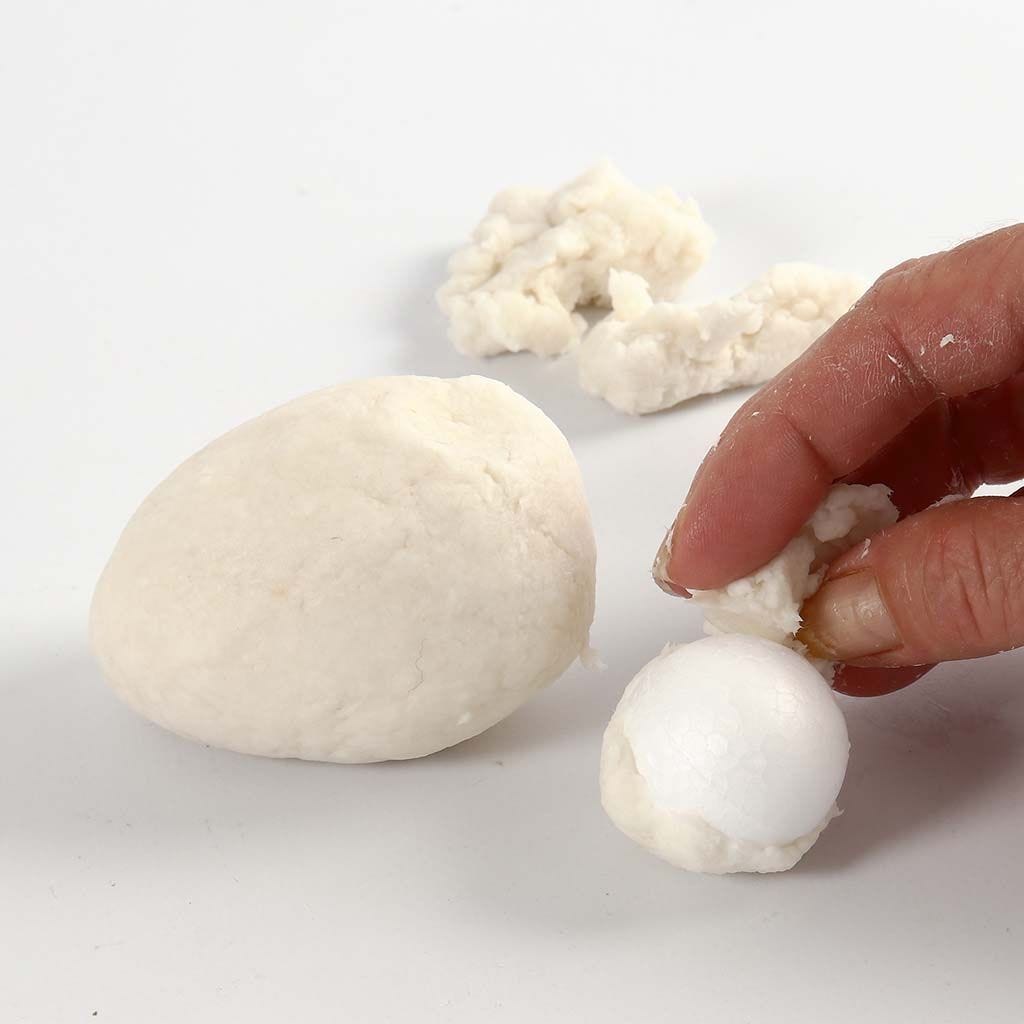 2
Cover each part with papier-mâché pulp.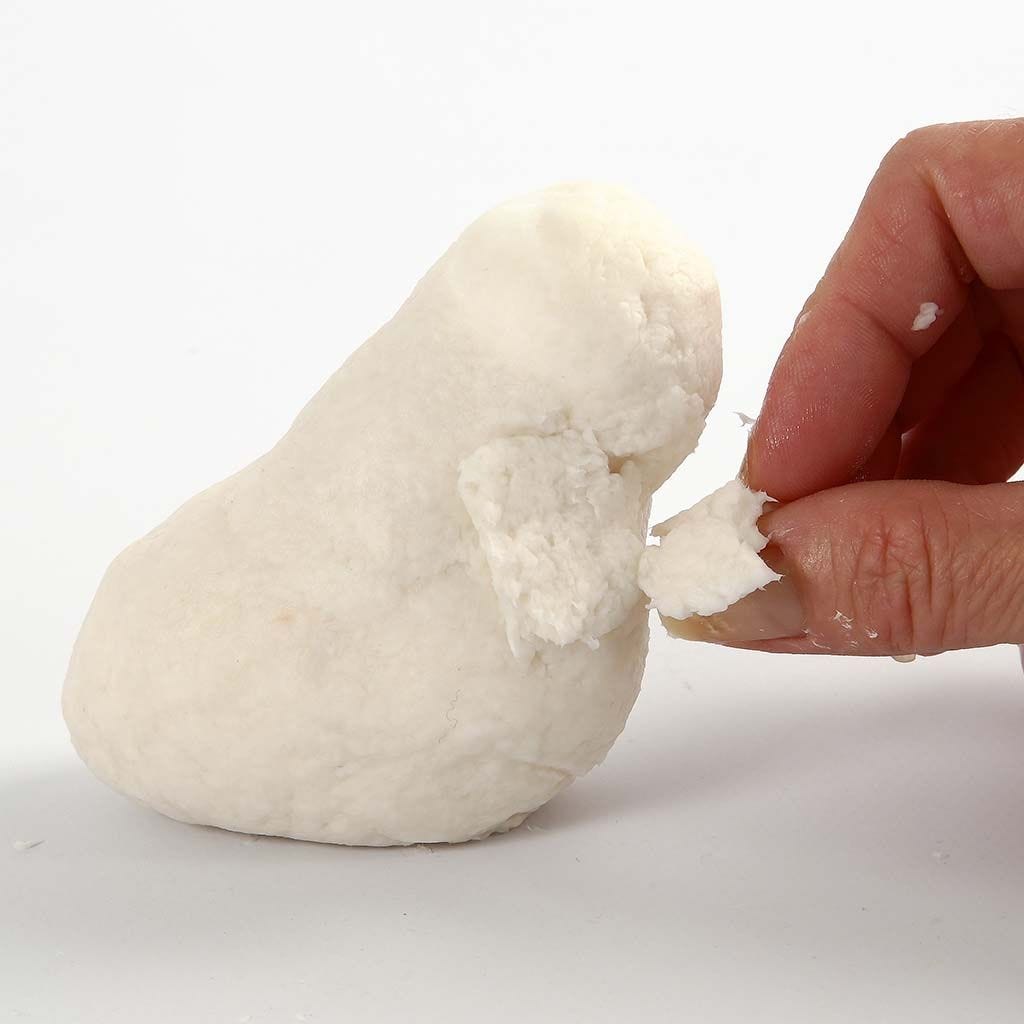 3
Place the ball on top of the egg for a bird's body and cover the joint with papier-mâché pulp. Shape a beak and wings along the back.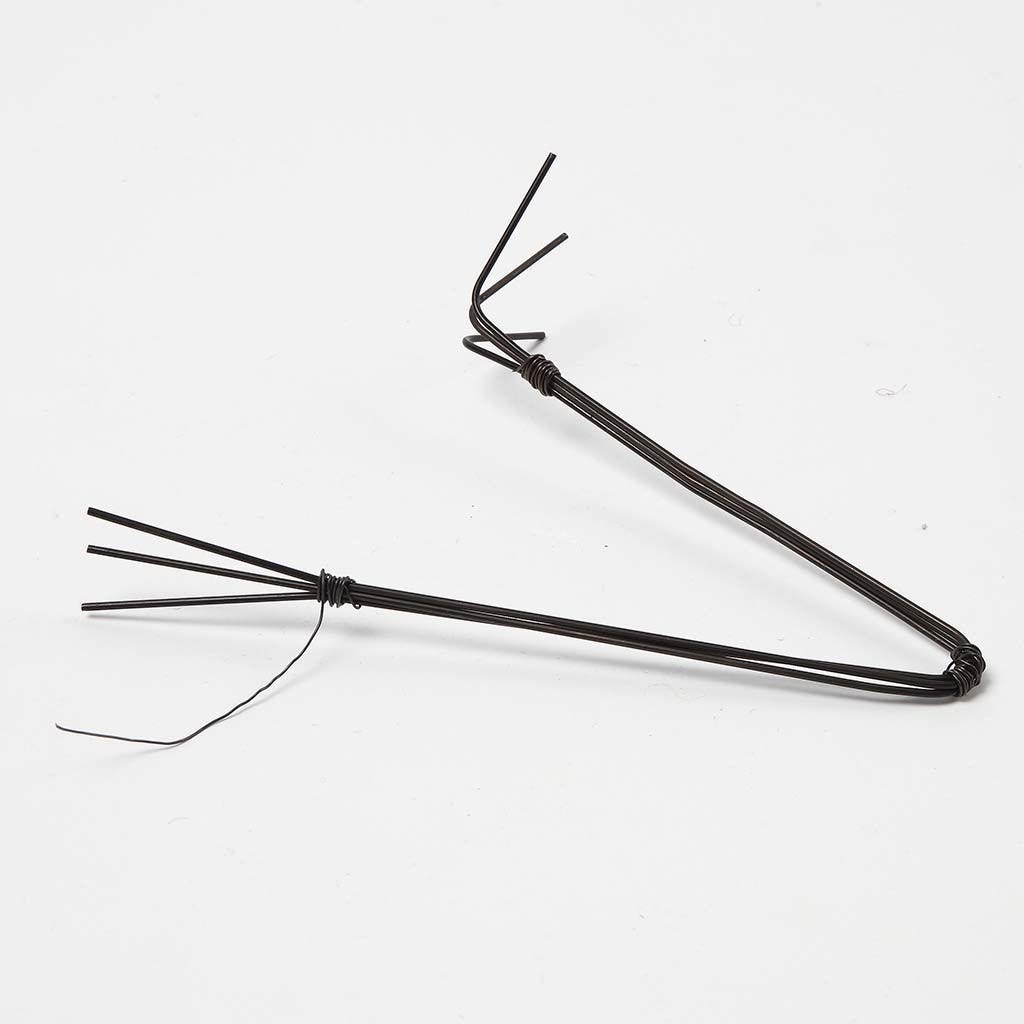 4
Double over three thick stub wires and gather them with a thin stub wire. Make the feet by twisting thin stub wires around each end of the assembled stub wires approx. 4 cm from the ends. Bend approx. 1 cm from the wound-around stub wires, so that each foot is approx. 3 cm long. Push the legs into the bird and cover this area with papier-mâché pulp. Leave to dry.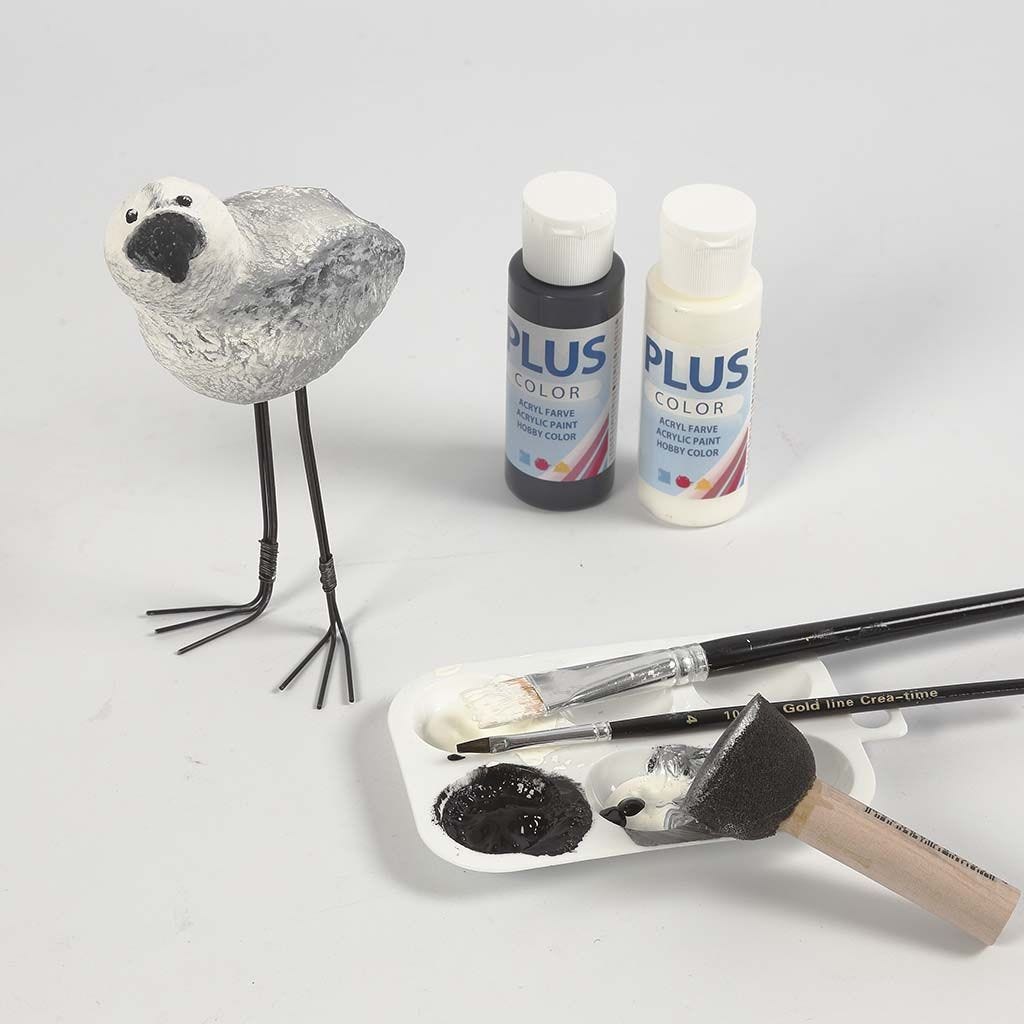 5
Paint the bird all over with white Plus Color craft paint. (A TIP: The long legs work as a practical handle during this procedure). Leave to dry. Mix the white paint with black for a light grey colour and dab the paint onto the bird with a foam stencil brush. Leave to dry.
Copyright © 2013-present Magento, Inc. All rights reserved.