A Fish from a Polystyrene UFO, Silk Clay and Pearl Clay
A Fish from a Polystyrene UFO, Silk Clay and Pearl Clay
Make your very own fish from a polystyrene UFO covered with Silk Clay and Pearl Clay. Experiment with colours and make a whole school of colourful fish.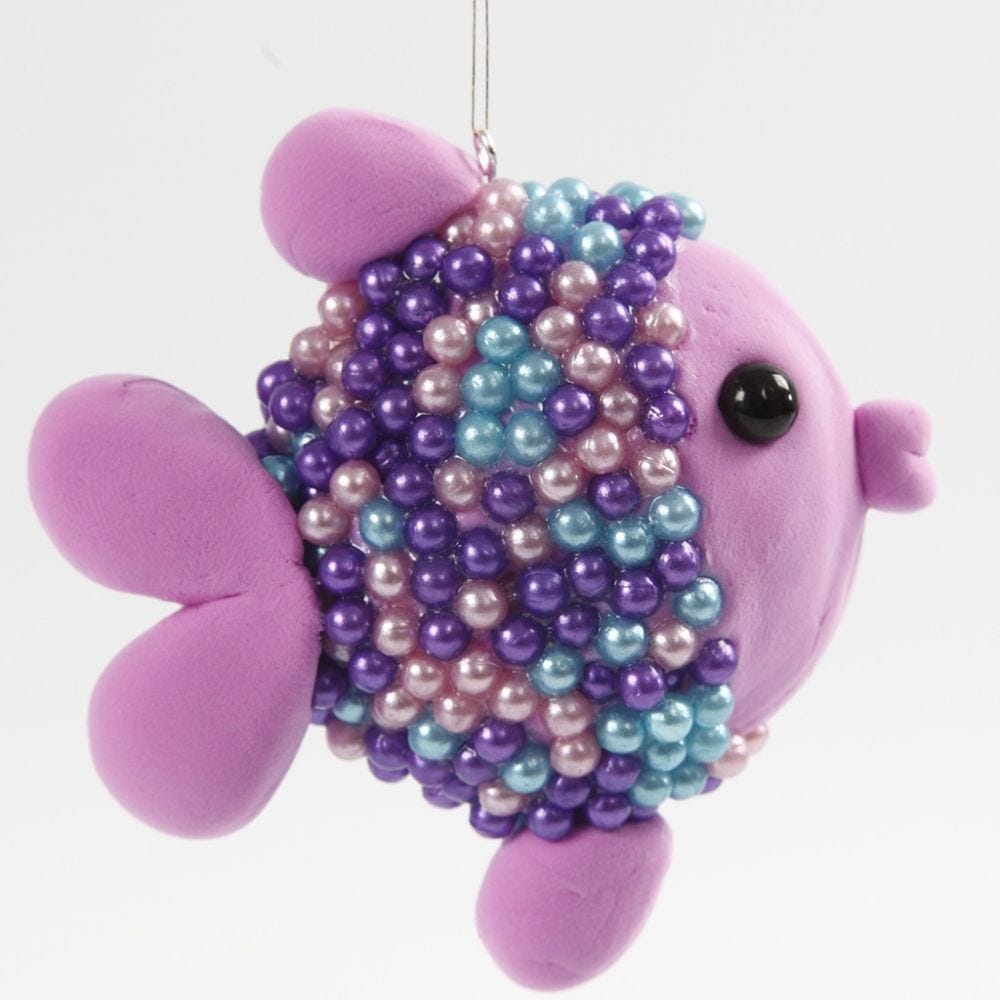 How to do it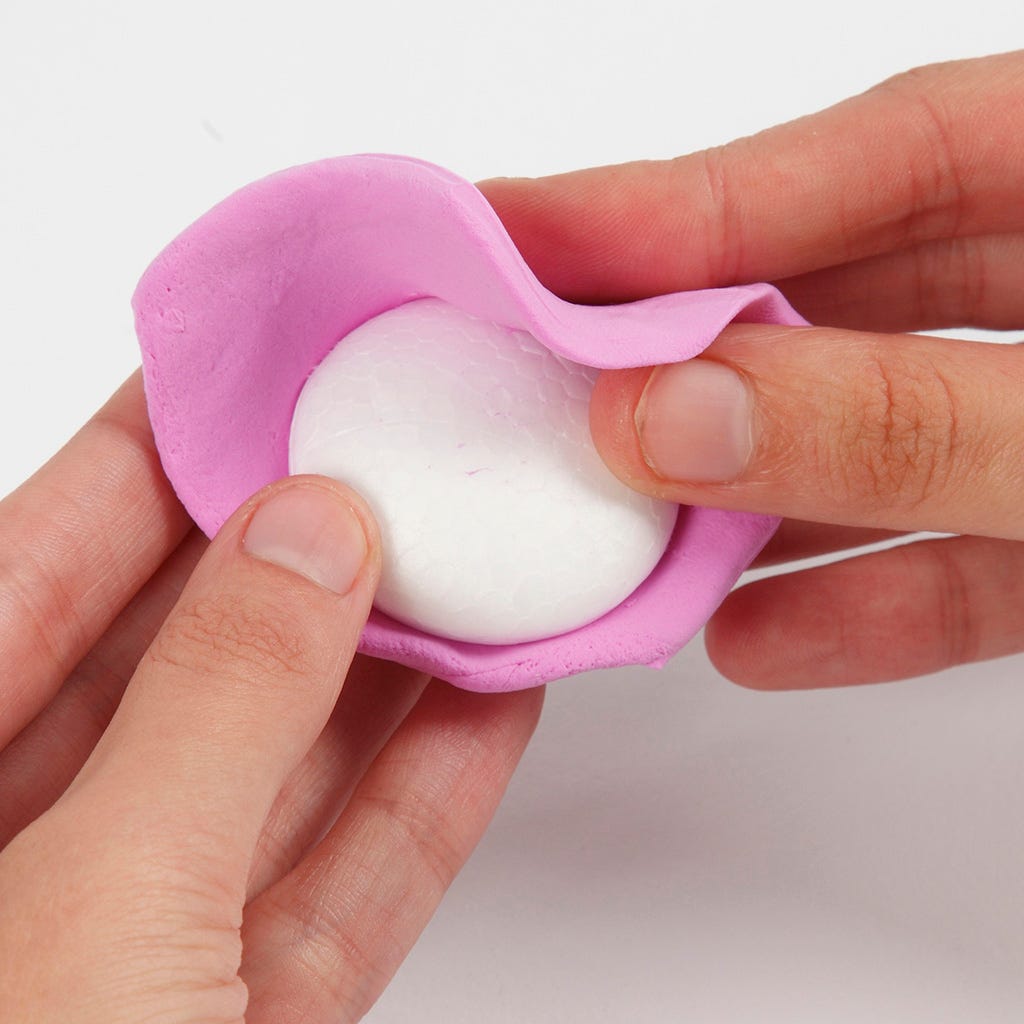 1
Cover the polystyrene UFO with Silk Clay.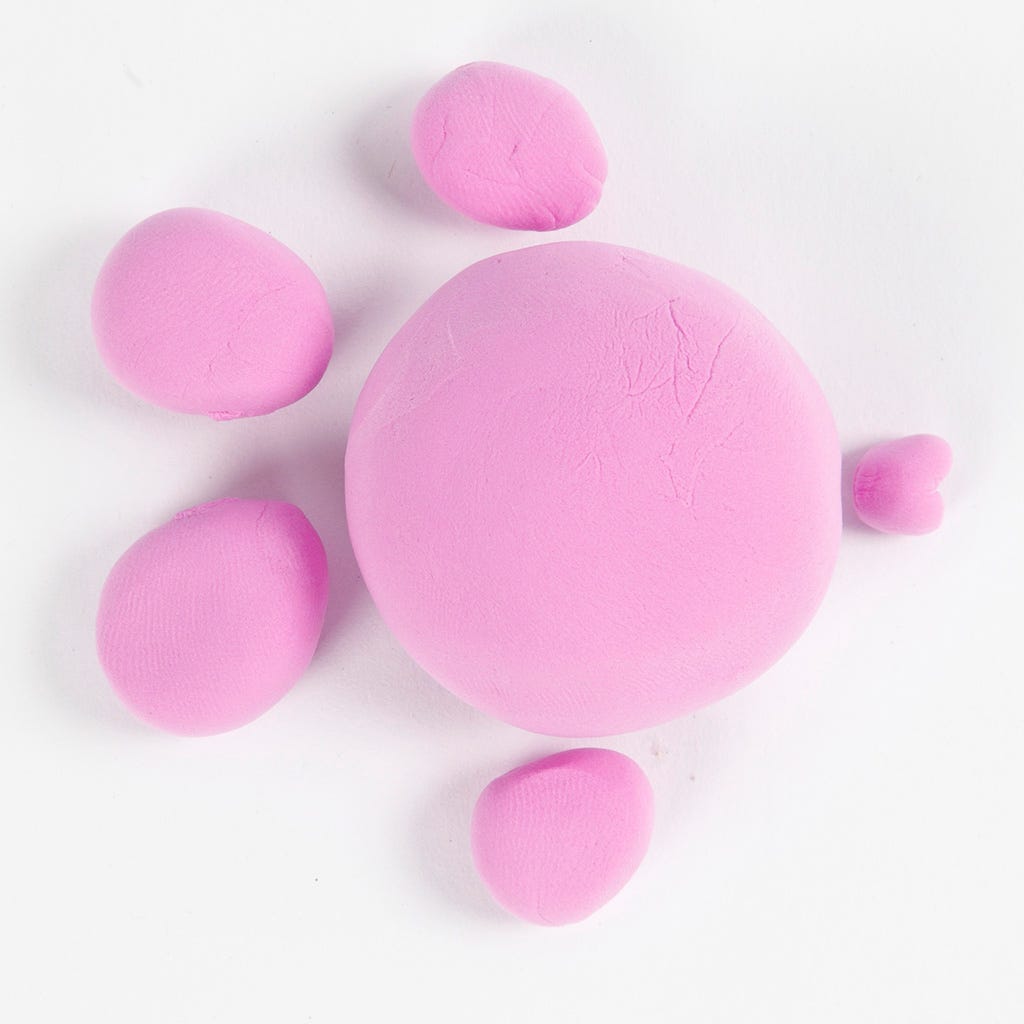 2
Model Silk Clay parts as illustrated in this photo and attach the fins and the mouth onto the fish.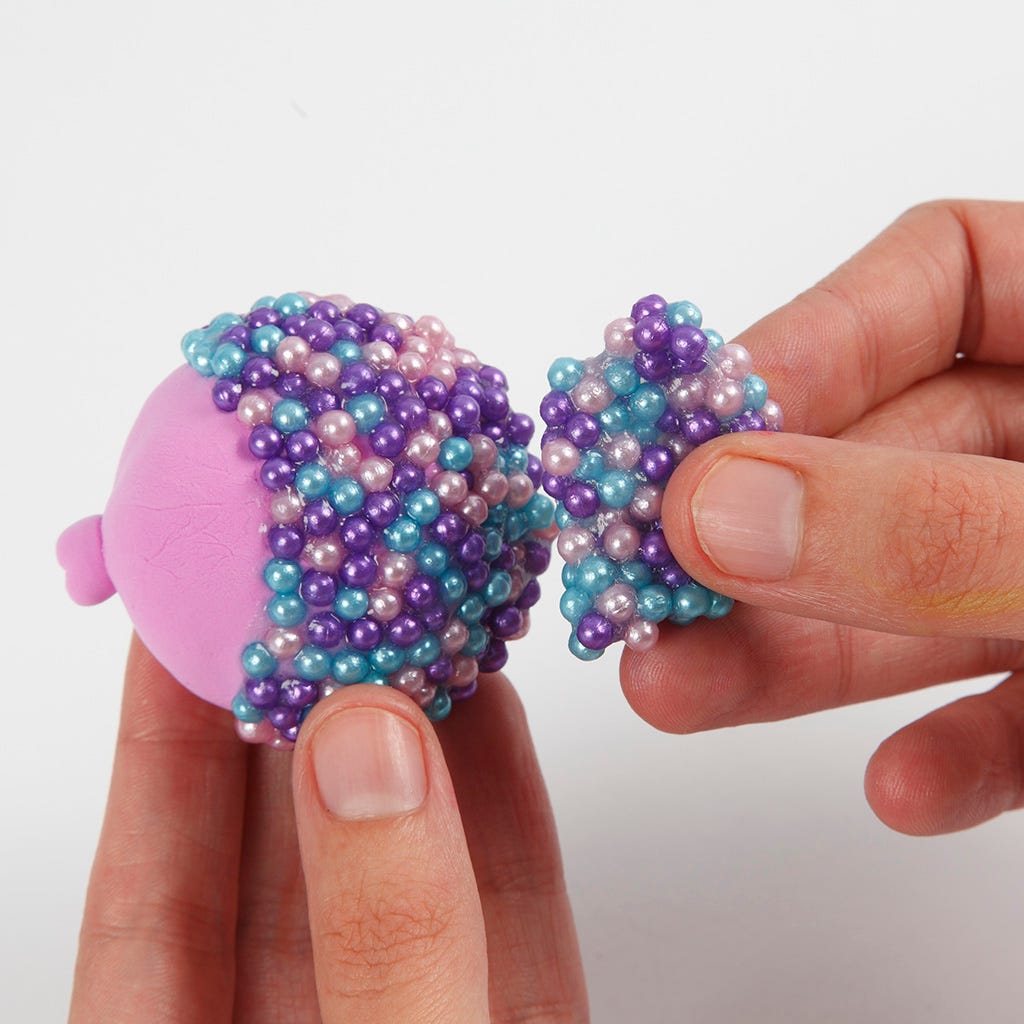 3
Decorate the fish with Pearl Clay. The beads are here mixed with the supplied modelling gel.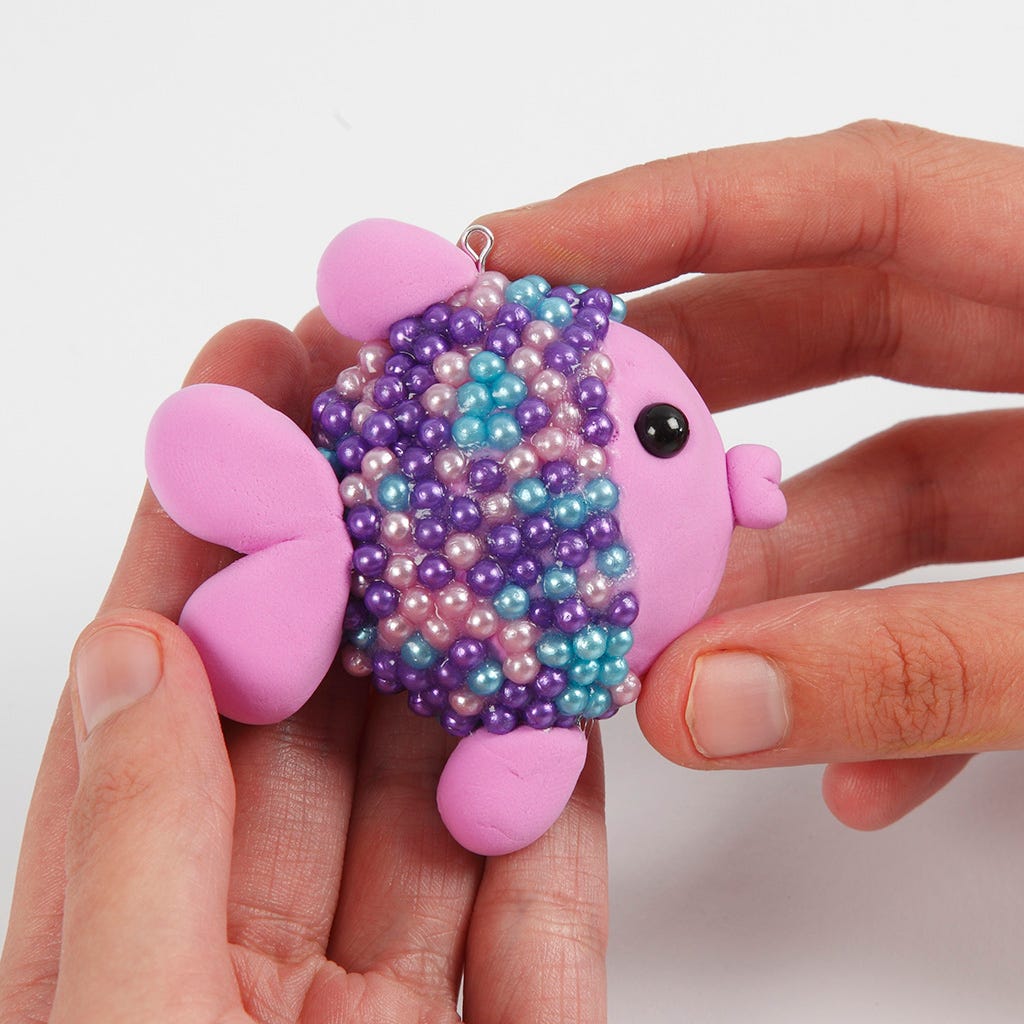 4
Attach the tail and push plastic eyes into each side of the head. You may insert an eye pin into the top of the fish and thread a piece of string through the loop for hanging.