A Fabric Reindeer with easy Embroidery
A Fabric Reindeer with easy Embroidery
A ready-made fabric hanging decoration embroidered with chain stitches using single-thread mercerised embroidery thread. Very easy for novices! How to do it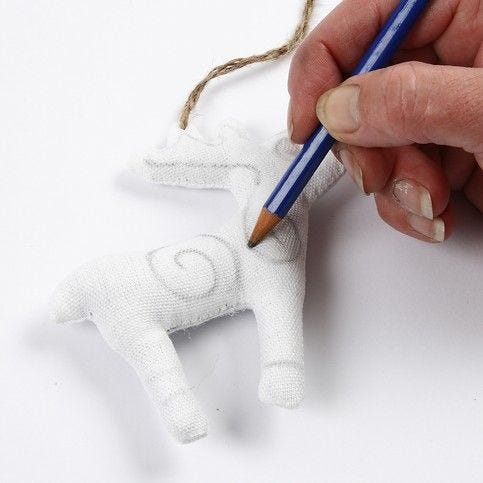 1.
Draw a pattern on the fabric figure.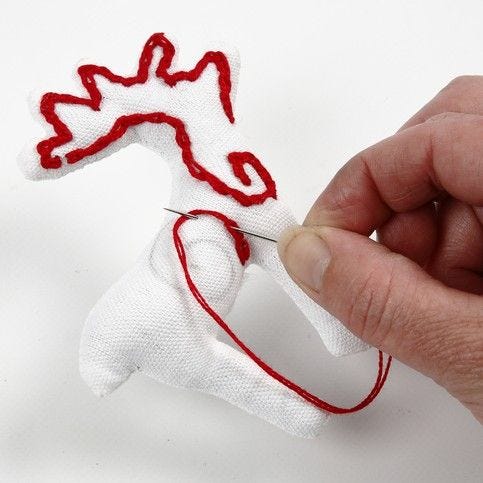 2.
Embroider along the pencil line.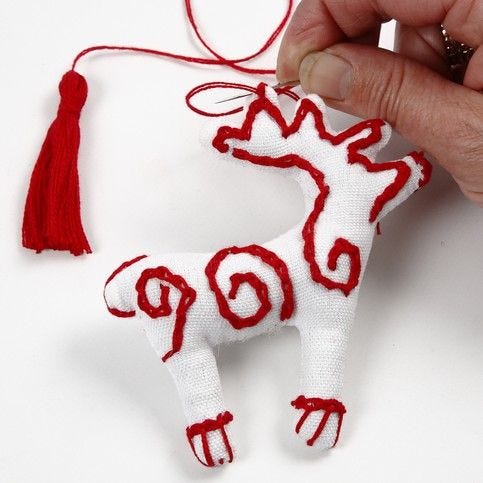 3.
Make a tassel and sew it on.
Copyright © 2013-present Magento, Inc. All rights reserved.