A Fabric Placemat with coloured-in Designs
This fabric with black designs are coloured-in with textile markers. The fabric is then cut to the size of a placemat (A3) and laminated.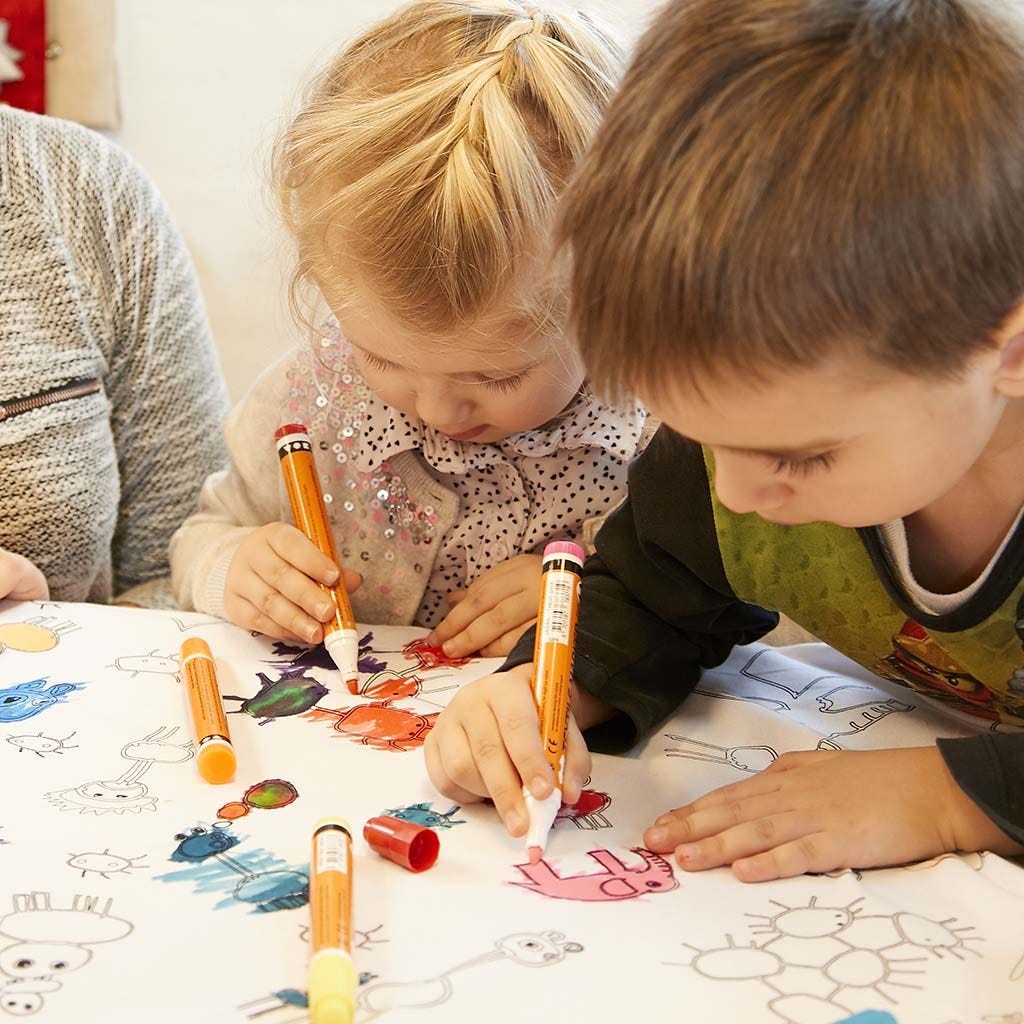 1.
Colour-in the designs on the fabric. (A TIP: More than one person can participate at the same time).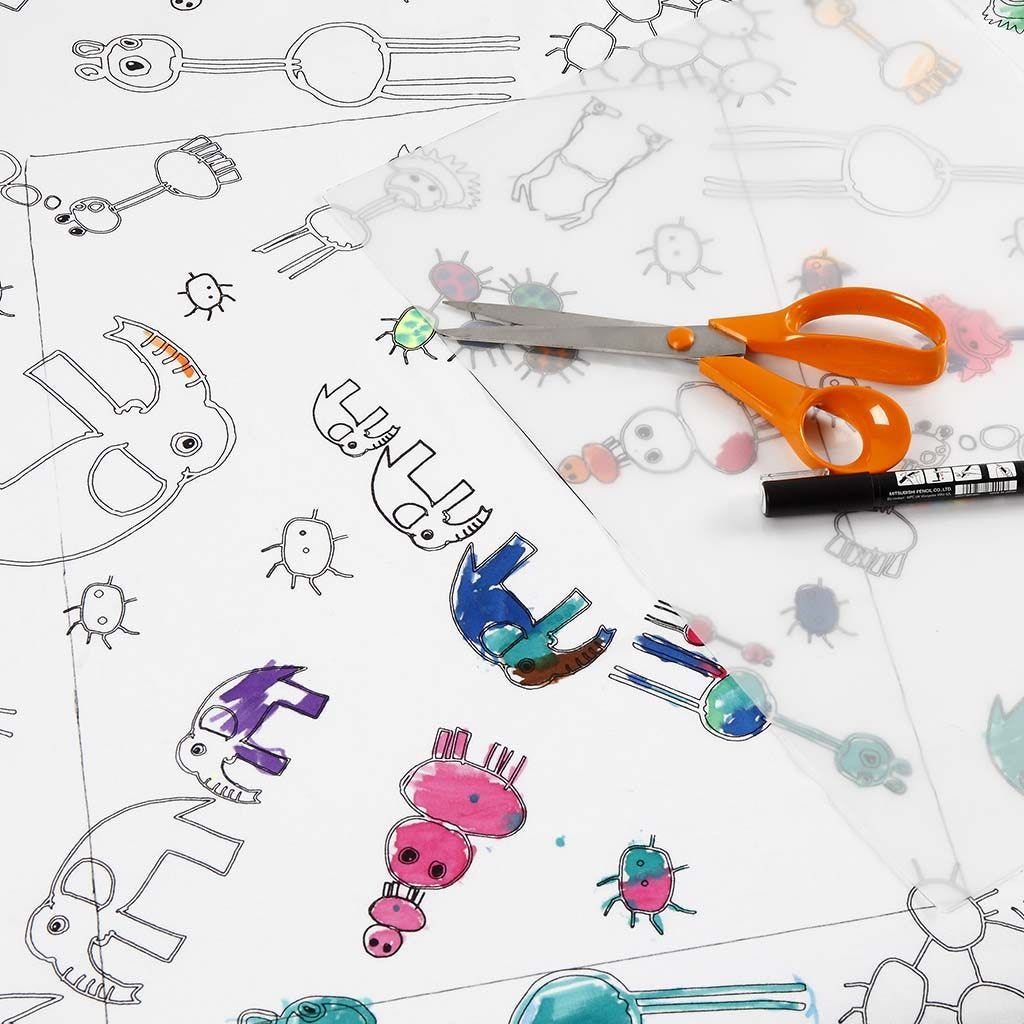 2.
Cut the fabric to your chosen size. (A TIP: Use a transparent A3 laminating pouch for guidance. Cut the circumference slightly smaller. See the next step).